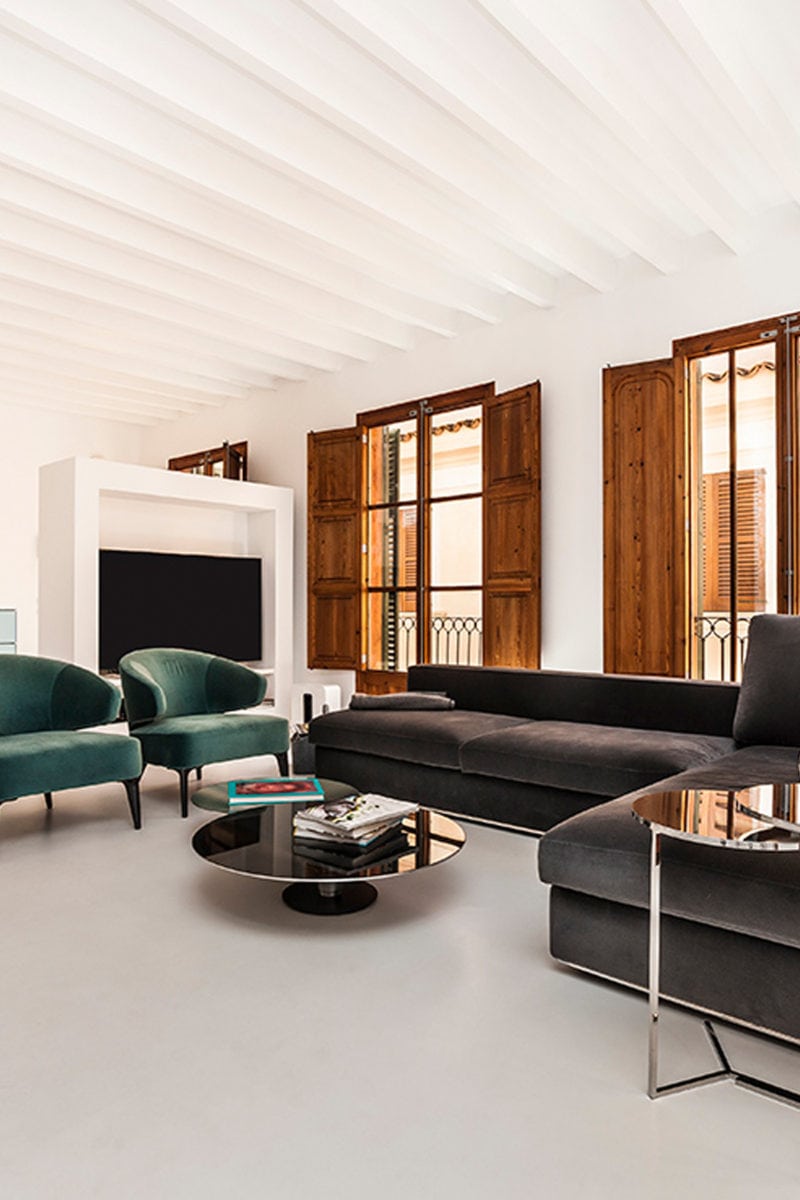 One thing we love about city living is that you never know what may be inside the old buildings that we pass by everyday. Crossing over the threshold from busy city street into a beautifully designed space can cause a sense of amazement and it can seem as if you have stepped into another universe.
There is a sense of this when walking into the completely renovated home of the contemporary art collecting clients who asked ICAZAR.architects to design a modernist space that would work well with their collection.
The two-floor apartment in central Palma was renovated from top to bottom including structural interventions, the addition of energy efficient materials, built-ins, streamlined cabinetry, Berker switch systems, and a cooking-friendly kitchen by Birgit Müller.
White walls, recessed lighting and white micro-cement flooring perfectly show off the colourful contemporary art, furniture and lighting design which decorate the home, while the old wooden shutters and wrought-iron details on the façade of the building captures its original Mediterranean heritage. Here is a home that defines urban sophistication.
Photos by Francisco Garvi
Address details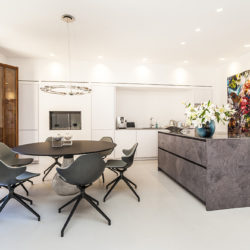 ICAZAR.architects
C/ Cecilio Metelo, 4 - 3rd Floor, Palma