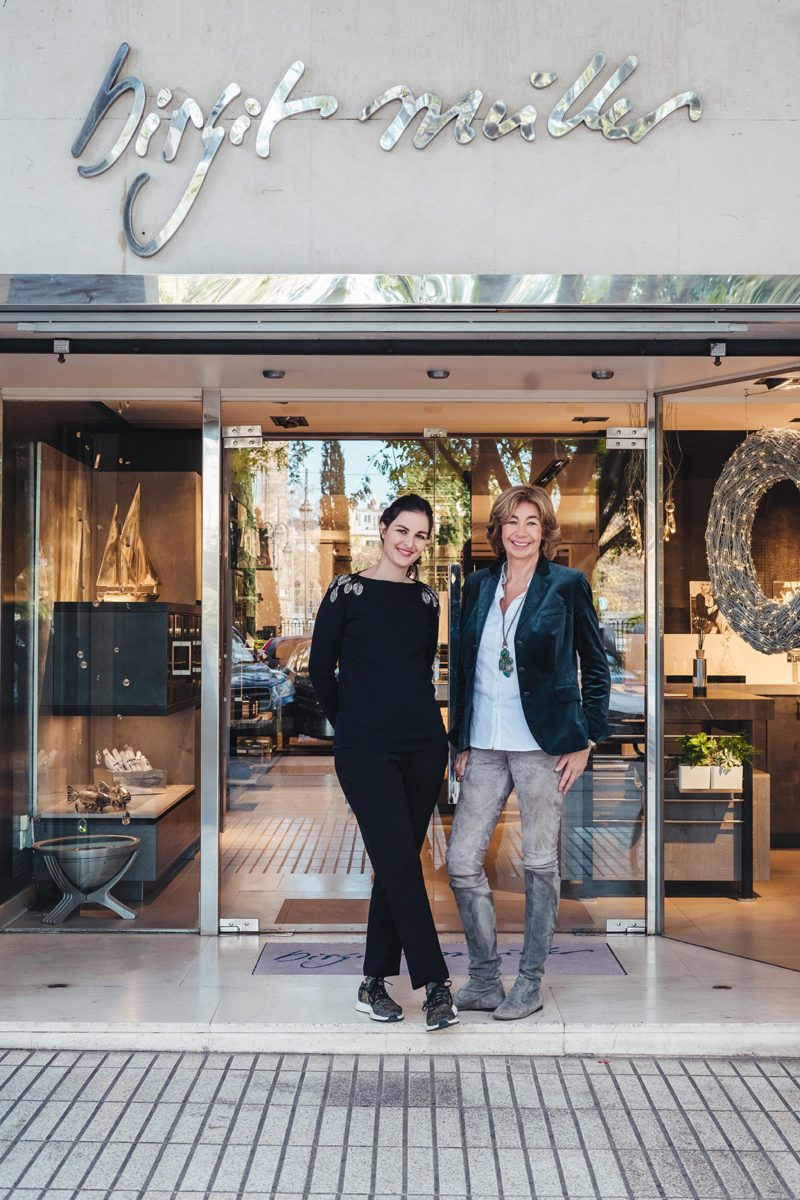 With the invention of the kitchen island as a design element, the kitchen has taken on a whole new dimension," explains Birgit Müller. "Cooking is a social activity in which guests take part and the kitchen is the new social focal point," says the businesswoman from the Münsterland, the epicentre of the German kitchen industry.
This also brings challenges for kitchen design. It is not without reason that Birgit Müller has made a name for herself on Mallorca as the "Queen of kitchens". Her kitchen ideas have been a success on the island for more than 20 years and she is a true pioneer in innovative kitchen formats. For design-loving individualists, she creates custom-made kitchens which have today gained prestige status. She opened her first own studio in 1999 in Port d'Andratx and the second followed in Palma in 2005. Birgit Müller is, after all, an expert in all things unique: her zeitgeist, many years' experience and confident good taste have encouraged her time and time again to create new concepts.
With a diverse range of materials, she creates modern kitchens which have become her trademark. In this she combines the materials so harmoniously that it seems as though only the textures vary: blackened oak and metal fronts, bronze glass tiles, granite worktops, solid wood and embossed leather unite to form a complete work of art.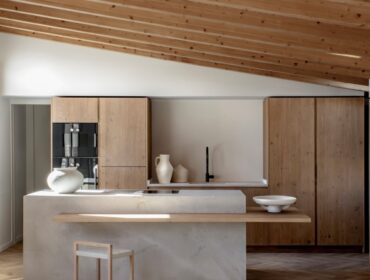 For only the best in kitchens in Mallorca, take a look at our recommended list of designers who create luxurious Mediterranean kitchens.
"The innovative Work´s concept is also an exemplary model which promises maximum cooking comfort with 360-degree modules. "A kitchen in which cooking is fun," says starred chef Marc Fosh. "It is a working area which should produce good things – something that connects and brings people together," underlines Birgit Müller. A luxury which contributes to the quality of life and really does create memorable moments. The designer kitchens by Birgit Müller have already been FSC-certified since 2010. This involves the world's most well-known and comprehensive certification system for responsible forestry. With kitchens made out of sustainable materials, Birgit Müller and her team fulfil the many strict requirements of the Forest Stewardship Council (FSC). "We are really proud of this certification! Sustainability should determine what we do every day," says the businesswoman with conviction. "Those who are careful with nature are also taking care of their children and their children.
Address details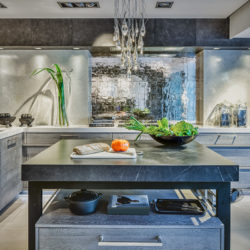 Birgit Müller
Passeig Mallorca 4, Palma / Isaac Peral 59, Port d'Andratx