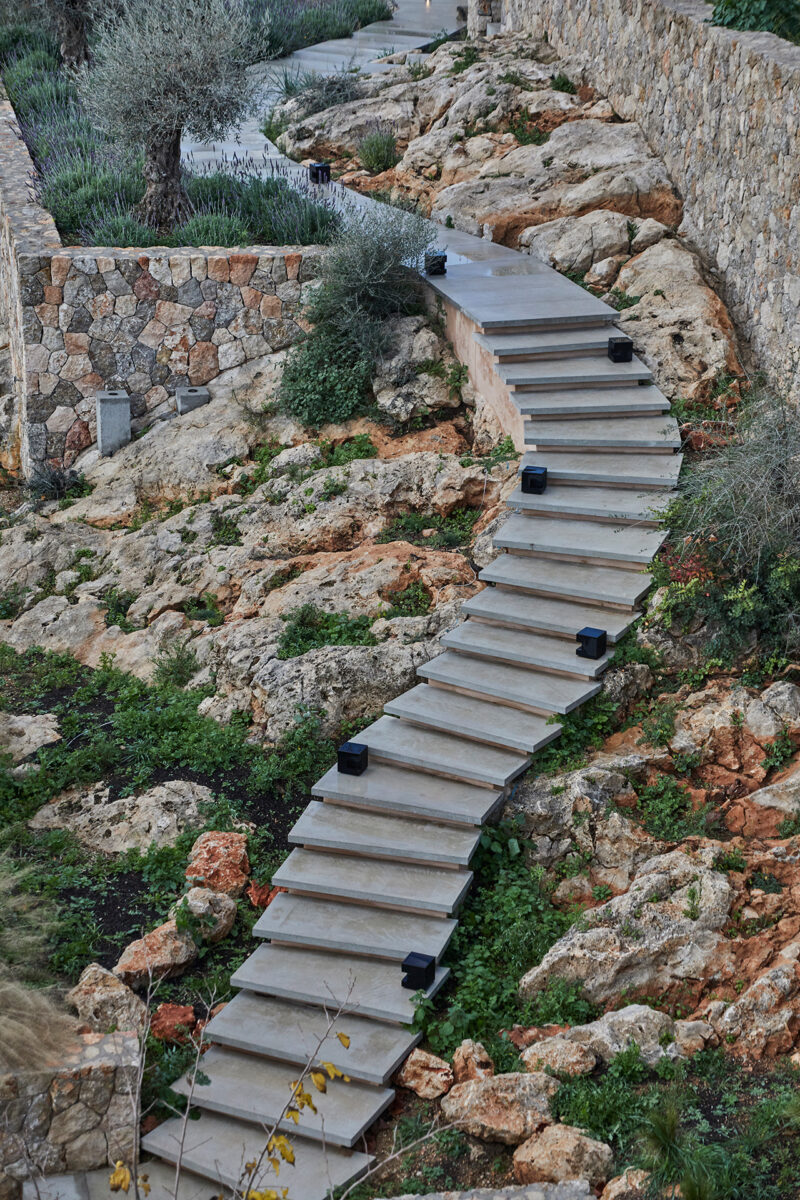 What lighting you choose can absolutely define a space, and when the space in question is a stunningly understated, top-end residence, it matters more than ever. And no one understands that better than lighting experts Espaisillum.
Fluidity of spaces
Architects Alejandro von Waberer and Maria Oliver were behind the design of this spectacular property, perched high up in the Génova hills. The eye-pleasing simplicity of the architecture is born from a fluidity of spaces, where clean lines and an elegant repetition of form create a softly minimalist environment.
And unlike the often clinical cuboid minimalism common across the island, much of the warmth of the property emanates from the abundant use of natural materials like teak and sandstone. But it's the lighting of the elements that really sets the tone, using a clever combination of recessed lighting features – in ceiling, walls and floors – and framed back lights.
Bathed in illumination
The upper floor is a huge cantilever that creates the shading of the lower level. The lighting here is resolved with a light frame that enhances its volume from the floor, where the lighting fixtures are also recessed. Throughout the house, the windows are also concealed within the walls. On the ground floor, they open to a large porch that converges into a single space where the boundaries between inside and outside are blurred.
Wooden shutters let in the breeze and, at the same time, filter the daylight. This creates a living, dynamic house that can change and adapt to every season and climate. For the façade, they used up-lights so that both the stone walls and the wood are warmly bathed in illumination and natural textures are emphasised.
Subtlety is paramount here, and this lighting system creates ambience without ever distracting from the building's graceful form – or its stunning centrepiece vistas where the pool blends into the broad, shimmering bay beyond.
Photos by Nando Esteva
Written by Leon Beckenham
Address details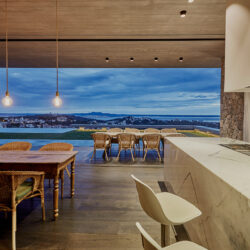 Espaisillum
Plaza de Sant Antoni, 4, Palma