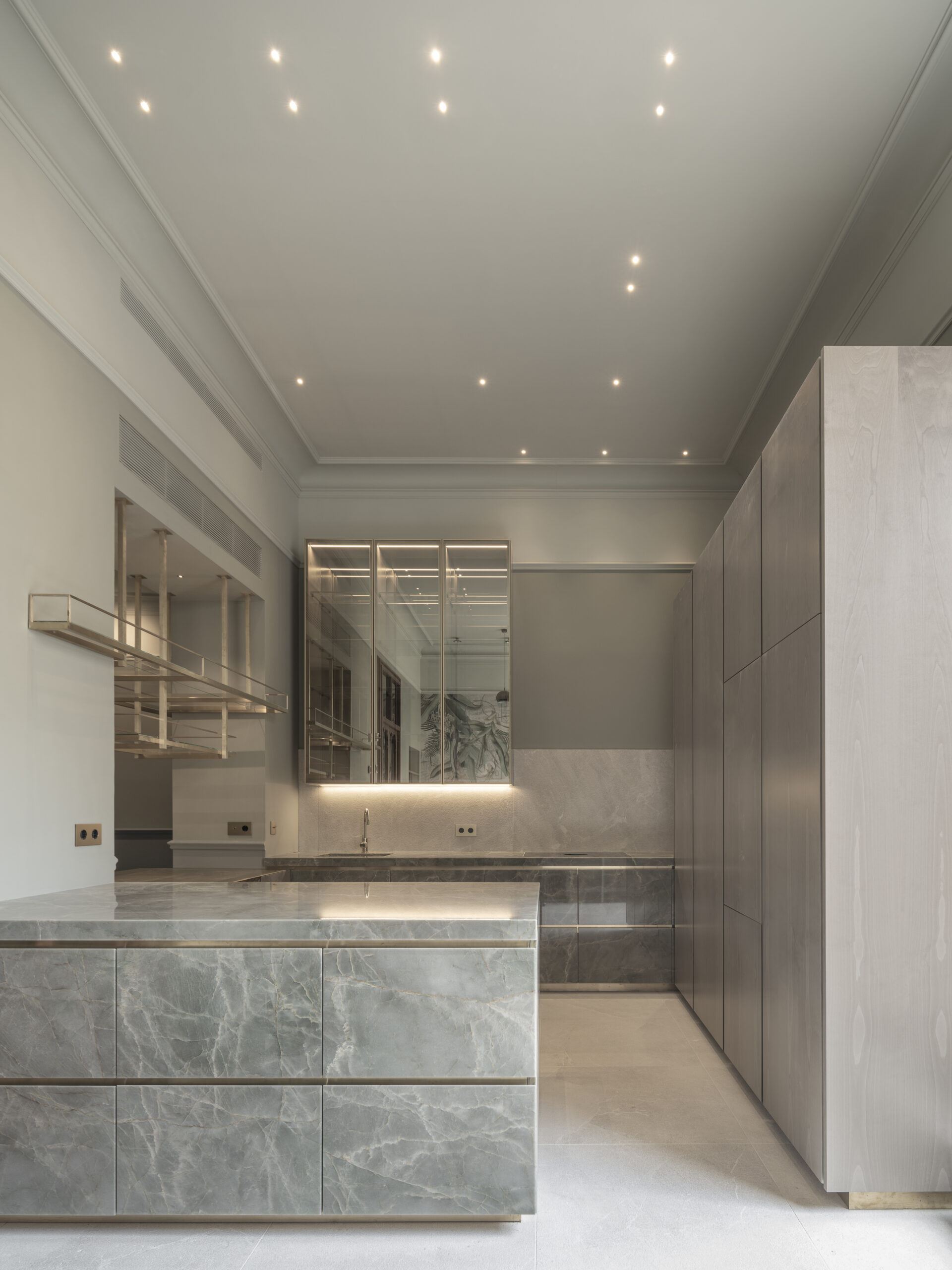 Picking up a gem in the Casco Antiguo – Old Town of Palma often means unearthing a wealth of historic design features that any new owner is sure to be adamant about preserving. The challenge lies in the rehabilitation work which can be demanding and complex. When a family recently purchased such a property as their new home, they wasted no time commissioning top building company Alibaz – specialists in quality construction of single-family dwellings and experts in sympathetic restorations.
Disassembling, restoring, reinstalling
The 4-floor property in the centre of Palma presented a myriad of opportunities for character-filled spaces – and maintaining the essence of the building was an absolute must in the new owner's design specifications. Carefully retaining that character whilst incorporating modern-day comforts and luxury facilities is where Alibaz comes into their own.
Each level of the home told different tales of the past, and conservation and repair work was carried out so that new chapters could now continue the story. Large sections of the hydraulic tiled floors were maintained and, in some areas, raised and reinstalled to give them prominence once again. Disassembling, restoring, and reinstalling was a common theme during the project, especially when it came to interior carpentry. Wood mouldings were works of art painstakingly revived in the knowledge that no newly manufactured replica could come close to imitating the feeling evoked by the original.
Original features re-imagined
The ground floor of the building uncovered the remains of an old pottery store where innumerable clay items were recovered and donated to charity. Now, an indoor pool takes pride of place in the restored warehouse space. The original façade of the building had a prominent greenhouse conservatory, and so a carpenter-craftsman was enlisted to reproduce the feature, emulating the vintage design. Even before the new owners have put their stamp on the property with furniture, it's clear that even an empty Alibaz property can convey sophisticated classic style in every corner.
Text by Ché Miller | Photos by Mauricio Fuertes
Explore similar properties for sale in Palma de Mallorca!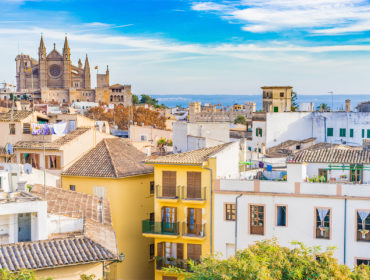 Own keys to an apartment in central Palma and you're looking at real estate gold. Now is the time to find your dream property in the capital city of Mallorca.
Address details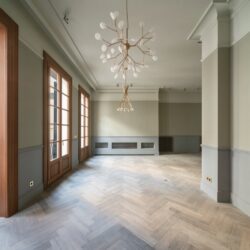 ALIBAZ CONSTRUCTION
C/ Colomer, 6, Son Bugadelles