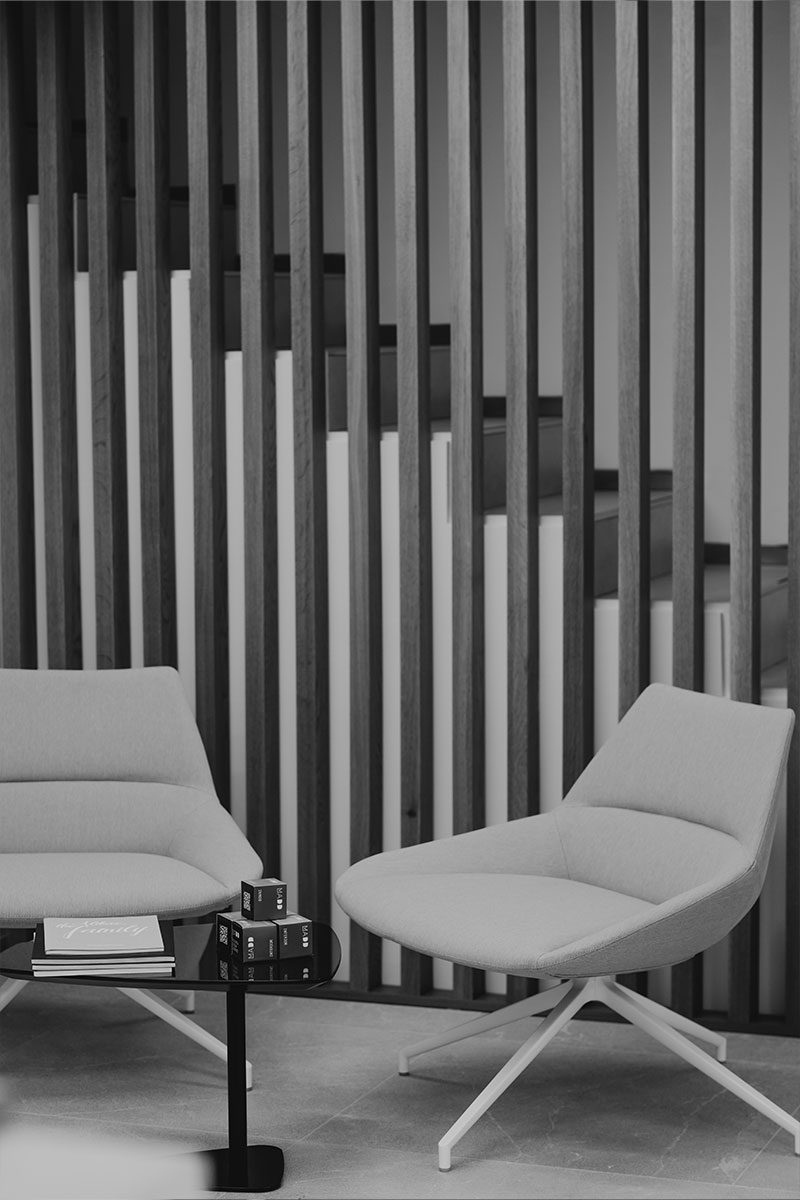 Does the project pose a fresh challenge? Is it unique? Alibaz, the high-end construction company with over two decades of experience building on the island, is far more likely to take it on if the answer is yes. Not only do they relish a challenge but they have all the certifications in place to meet it with absolute confidence. From their office in Son Bugadelles, Assistant Director, Hada López Burgos, and Technical Manager, Pau Pont, share with us what sets Alibaz apart.
Challenge Accepted
"We are experts at restoration," says Hada. "You have to be, because with old buildings it can get very complex." The conversion of a 1600m palazzo into six luxury homes in Palma's Old Town and the remodelling of a significant Bodega are among their ongoing projects. They don't pretend it's smooth sailing. With these, and indeed all construction projects, there are always obstacles to overcome. "When there are difficulties, the important thing is that we are rowing in unison to take the project to where it needs to go," says Pau.
Tackling problematic historic buildings is only one side of their story. They are also prepared for and excited about construction of the future. As the President of the Commission of Innovation and Sustainability in Construction in the Balearic Islands, Pau is well aware of the need for homes which are sustainable and better still, net-zero. We discuss Passive House buildings and their stringent quality requirements. "If you get the orientation slightly wrong you won't pass the examination," he says, hinting at the attention to detail which goes into the planning. Alibaz will soon start work on three Passive Houses in the centre of the island. 
When we ask whether solar panels have got any more attractive, Hada laughs. "Not really," she admits. "What's different is they are much more efficient," Pau hastens to add. "We have to change our chip and put technology before aesthetics." The key, of course, is where to place them. 
Luxury Constructions
Our conversation moves to the contemporary villas in their portfolio, such as the brand-new Sa Caleta in Santa Ponsa. Picture industrial black metal contrasting with hand-cut Santanyi stone, floor-to-ceiling windows and sparkling swimming pools, cutting-edge technology and superior interior design. Their priority as a construction company will always be building what the client really wants and providing exceptional service. "We have a lot of repeat custom because people feel very looked after," Pau says. His emphatic tone tells us it's a message he really wants to convey; that they care deeply about what they do. 
This care isn't just for the client either but begins at the roots, translating into continued training for their staff and the practical support needed to bring out the best in them. "At Alibaz we build because it makes our hearts beat," Pau says. It's exactly the passion you want to feel pulsing behind a dream project – whether a dream founded in the past, very much of the present or indeed, with eyes to the future.