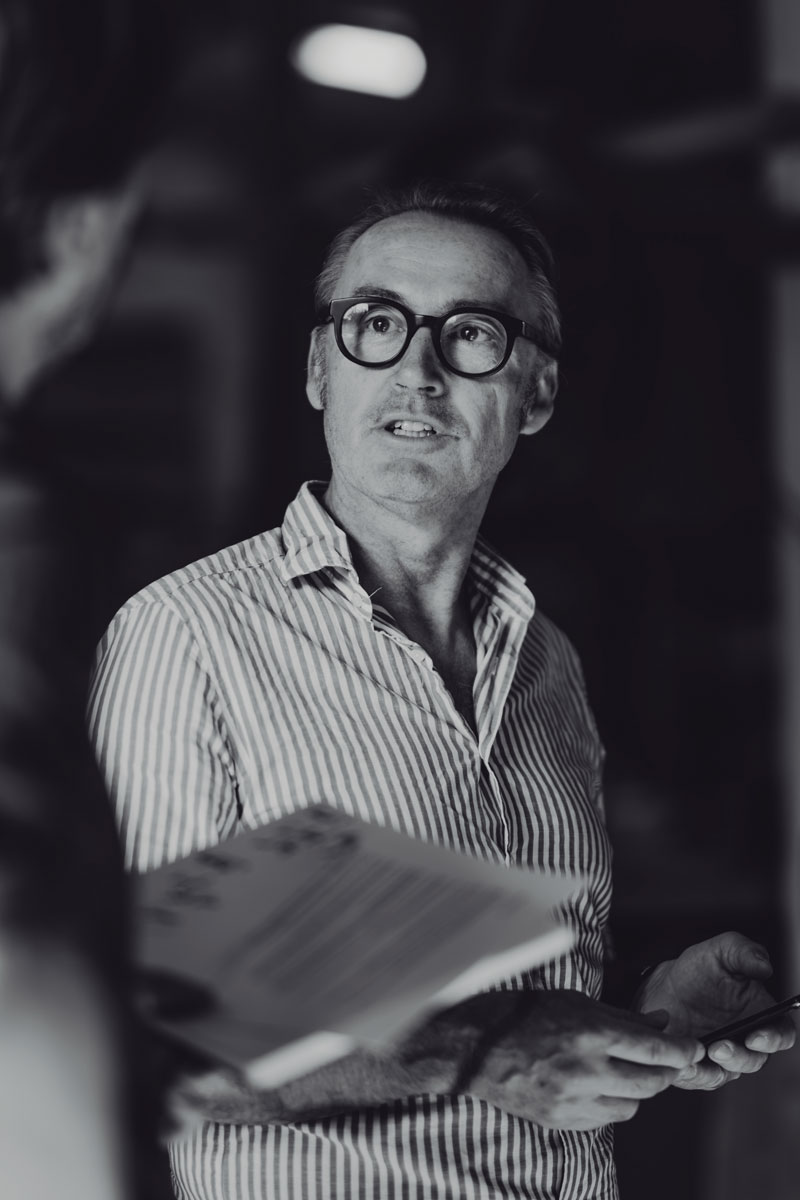 Tucked away down a small leafy street in the town of Consell we hear the unmistakable whir and buzz of carpentry as we approach. Stepping inside, constellations of sawdust twinkle as they pass through shards of Mediterranean light. Vintage woodworking machines from another time hunker between slabs of teak and oak. It's a scene typical of the traditional Mallorcan workshop you can find throughout the island. 
Marc Kuenzle, founder of the Casa Lima furniture and concept store, shows us around the carpentry workshop of twin brand – The Big Table Studio. Over a half-finished table, the Swiss-born former banker recalls his long-running love of furniture and building things from wood, going as far back as childhood. When he made the move to Mallorca in 2009, it gave him the perfect opportunity to rekindle his passion. He also shares that his son has become a carpenter, too. A chip off the old block then? Was he inspired by his father? "Rather more me by him!" he smiles.
A tree for every table
Marc goes on to explain that while the wood comes from all over the world, every table is built, customised, or at very least assembled and treated in their Consell workshop. This means every table – some of which reach five metres in length – is a totally unique one-off. The business is firmly committed to sustainability, too. As well as only working with wood from certified sources, they are also involved in the Plant-My-Tree project whereby for every table sold a tree is planted in Germany to promote reforestation. Casa Lima customers even receive an email with the coordinates of their newly planted tree. "It's our way of giving something back to the planet," says Marc. 
Casa Lima's master carpenter, Alex Grafe, also emphasises their approach to wood as a living material whose qualities and appearance can change with time. "That's the beauty of it," Alex says, while also stressing the importance of understanding how it has to be adapted to Mallorcan conditions. A combination of the island's high humidity and air-conditioned interiors can put stress on the wood, so every table is built with this in mind. 
Authentically weathered wood
We pass through the back door into a garden lined with more stacks of wood and dotted with lemon trees heavy with fruit. Marc shows us a large slab of salvaged recycled teak that, according to the client's wishes, is being exposed to the elements for six months, to give it that coveted weathered look. "This will be ready by next spring," he explains, "there's no shortcut to it, some things just take time- you can't fake nature!"
Marc understands more than anyone the appeal of his big chunky tables. "A table is the centrepiece of the house. I've had my table at home now for almost 25 years, wherever I live I move with my big table. There's no reason to change it. A table is not just an investment for life, it's part of the family!" he laughs.