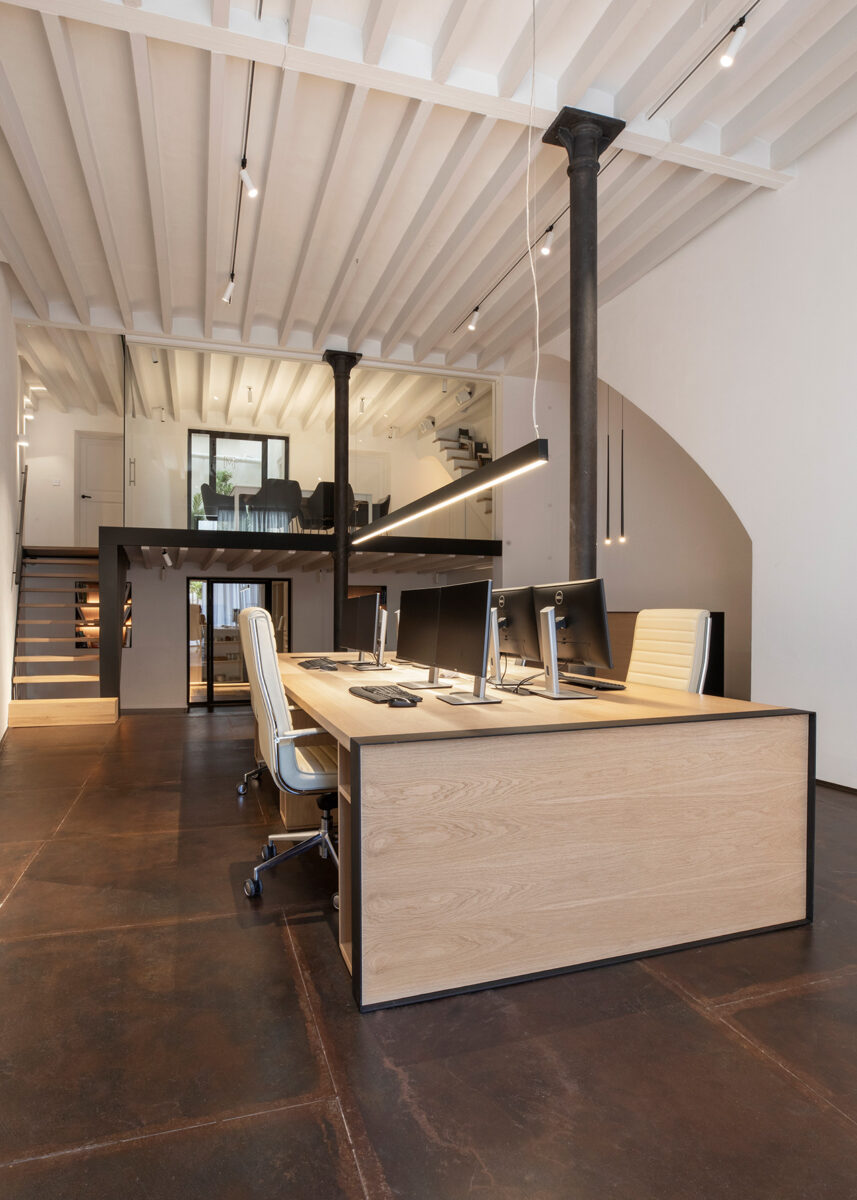 The premises for the new studio first provided a great space to work with, and one centrally located in old town Palma's Plaça Banc de l'Oli just steps from the main square. It had gone through many incarnations through the years, including a shop selling fruit and veg. Stripped back, the space had an industrial edge which "became the basis for the design of the entire project," explains Ana Muntaner, senior architect with Medina Architecture Studio.
A clever contrast
The extensive renovation and refurbishment was carried out in collaboration with Angel Martín Interiors, who proposed a centralised layout with a large table as the central focus. This allows for free circulation around it and so facilitating the interaction of the team – a core concept of this studio.
Elements retained include industrial iron columns, a double-height beamed ceiling and carved wooden front doors. These contrast cleverly with a sharp minimalist colour scheme that pairs rust and oak tones against a black-and-white background.
One swish workplace
Local carpentry specialists Fusteria Lliteras i Resina were behind much of the furnishings, including work and meeting room tables and reception desk. Designer lighting is by brands Mila, Flos and Vibia, and plays a large role in the space's ambience, which is warm and welcoming, but always professional.
An elevated glass room provides a visually connected, yet private, space perfect for meetings and private consultations. White work chairs are by Spanish seating experts Dileoffice, combine ergonomics with style, and fit perfectly within the sharply designed scheme of the office.
The result is a swish and stylish workplace, and also one that has proved beneficial to business. "Not only do we feel it's a fabulous showcase for our work," Ana adds, "the new space has transformed the way we interact with clients."
Photos by Medina Architecture. Written by Leon Beckenham.
Explore property for sale in Palma de Mallorca!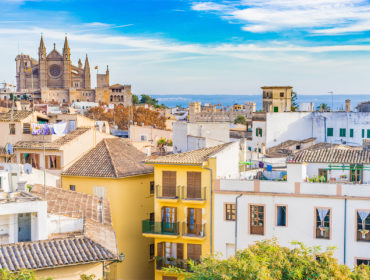 Own keys to an apartment in central Palma and you're looking at real estate gold. Now is the time to find your dream property in the capital city of Mallorca.
Address details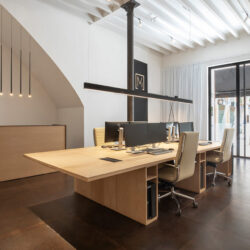 Medina Architecture
C/ Can Espanya 10 Bajos, Palma