One big reason why so many freelancers and start-up entrepreneurs move to Mallorca is the flexibility that remote working provides. We largely have the internet to thank for fuelling the trend for the increasing number of us running businesses or carving out careers free from geographical constraints. But while that means we can work anywhere, most still feel the need to work somewhere that isn't our home, an environment with the buzz of creativity and community conducive to productivity. And so to meet this mounting demand, coworking spaces have been springing up all over the Mallorcan capital, and beyond…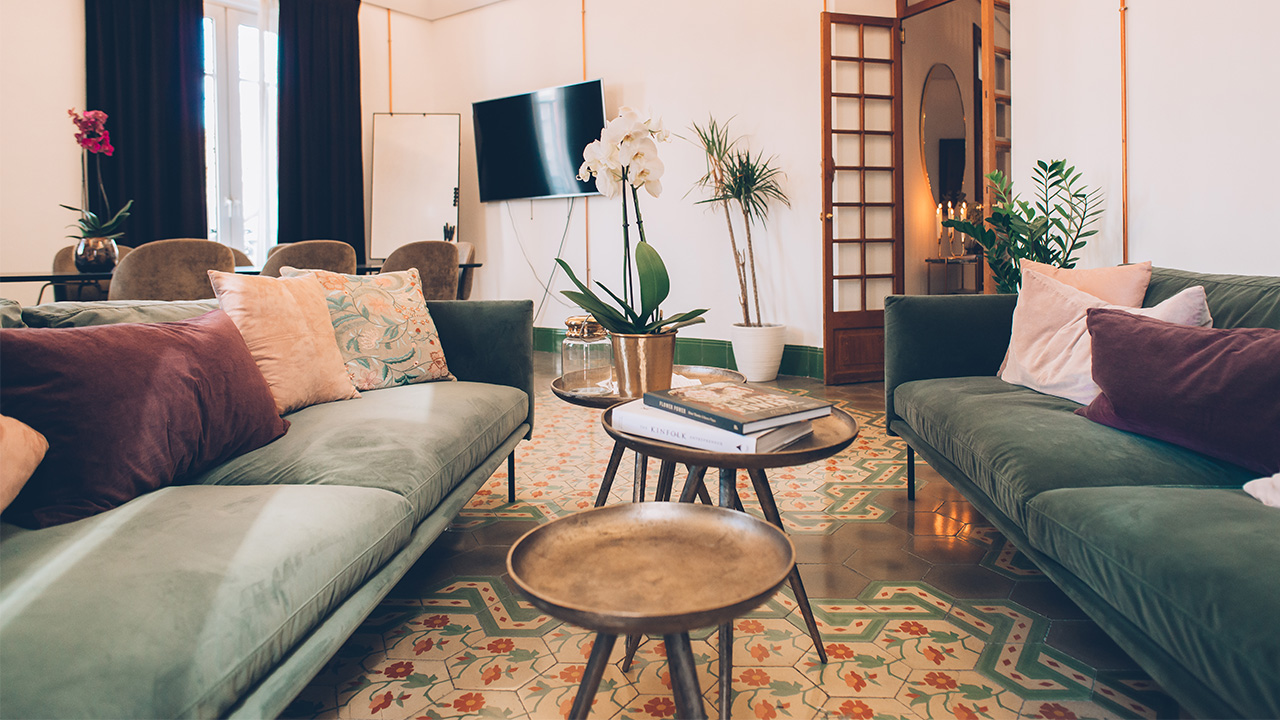 Workation Palma
Occupying a beautiful building on the fringes of
Palma's
historic centre,
Workation Palma
represents the most stylish of working spaces on the island. Owned by Swedish couple Maria and Johan Eklund, chicly updated period interiors set the tone for a space that provides not only office facilities but a "networking hub for like-minded entrepreneurs".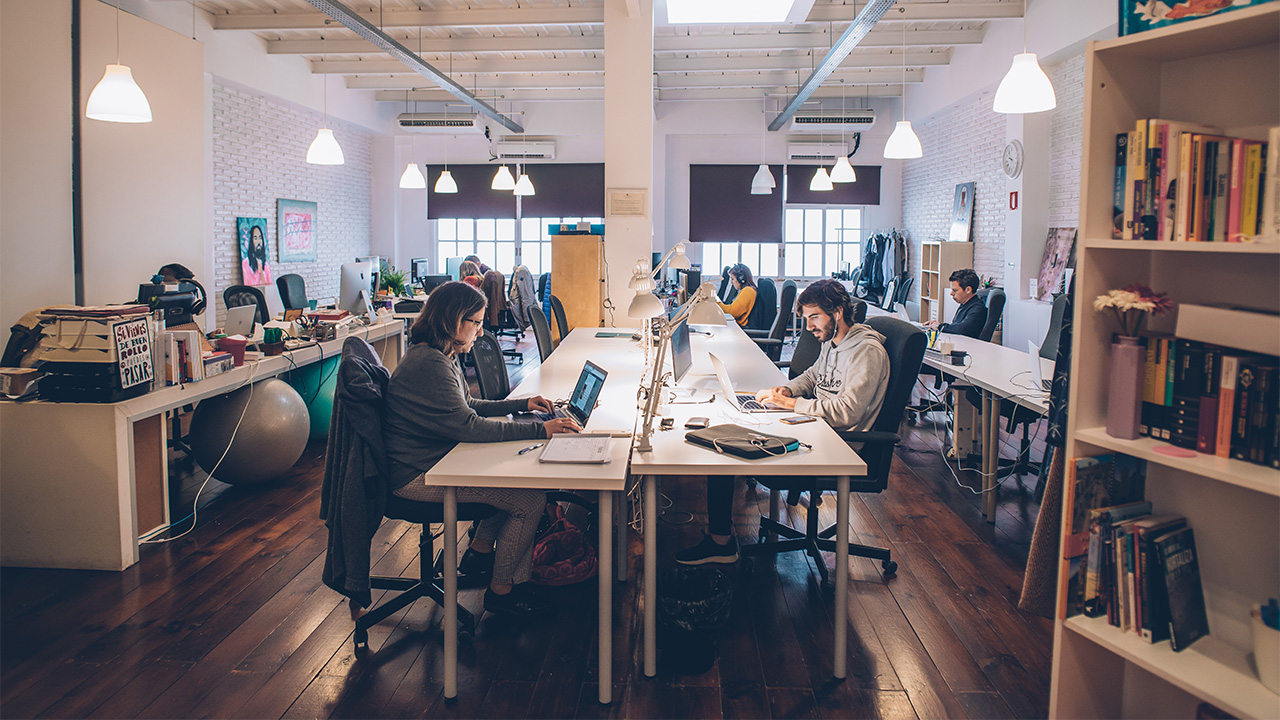 Wohaby
Located just north of the Avenidas,
Wohaby
combines traditional interiors with NY loft styling. As well as rooms for coworking, meeting, and relaxing, over 40 professionals are on-hand to help you with any aspect of your project from design and development to PR and events. Wohaby also offer a coworking space in Mallorca's 'second city', Manacor.
Visit Wohaby at c/ 31 Diciembre, 22, 1ºE (Palma) or at c/ Pius XII, 3 (Manacor)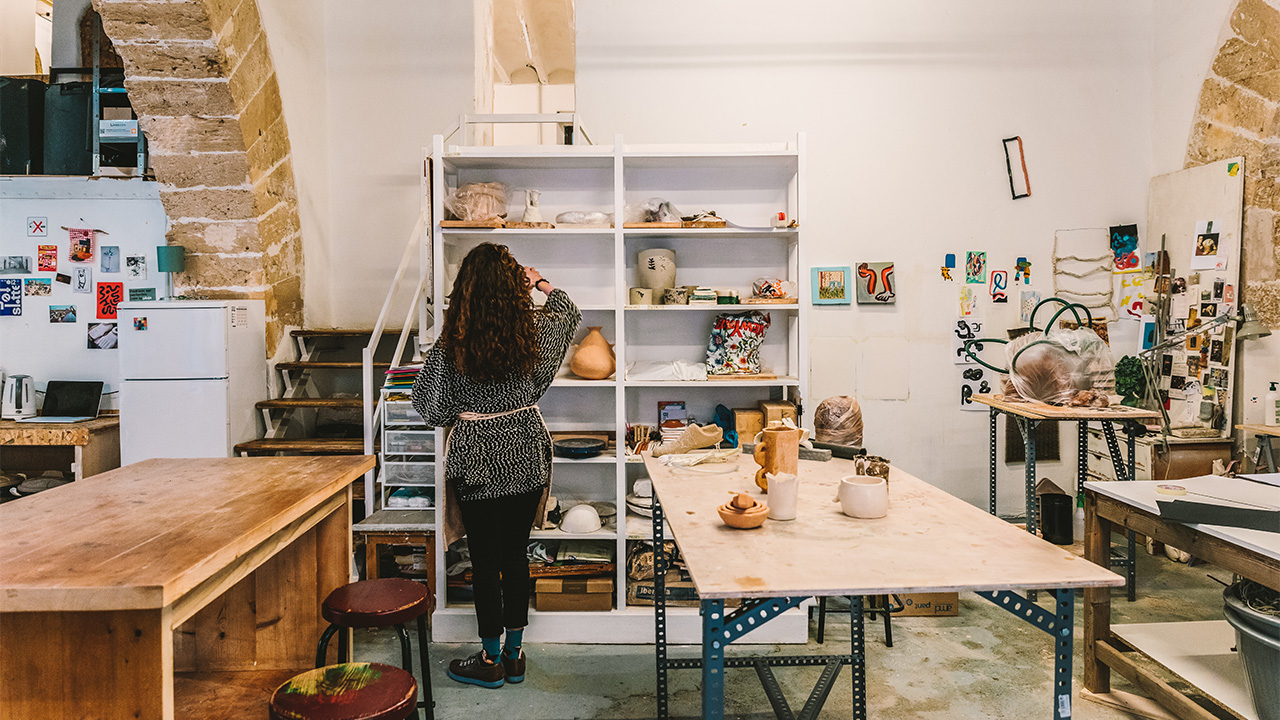 8. La Guilda
La Guilda
offers a two-floor coworking space with a focus on art and design. Set in the heart of Palma's Calatrava district, they provide a quiet space and basic tools for clients to explore ideas or carry out artistic projects. A range of courses and workshops are also offered, including pottery, framing and sculpture.
Visit La Guilda at c/ Torre de l'amor, 2. Palma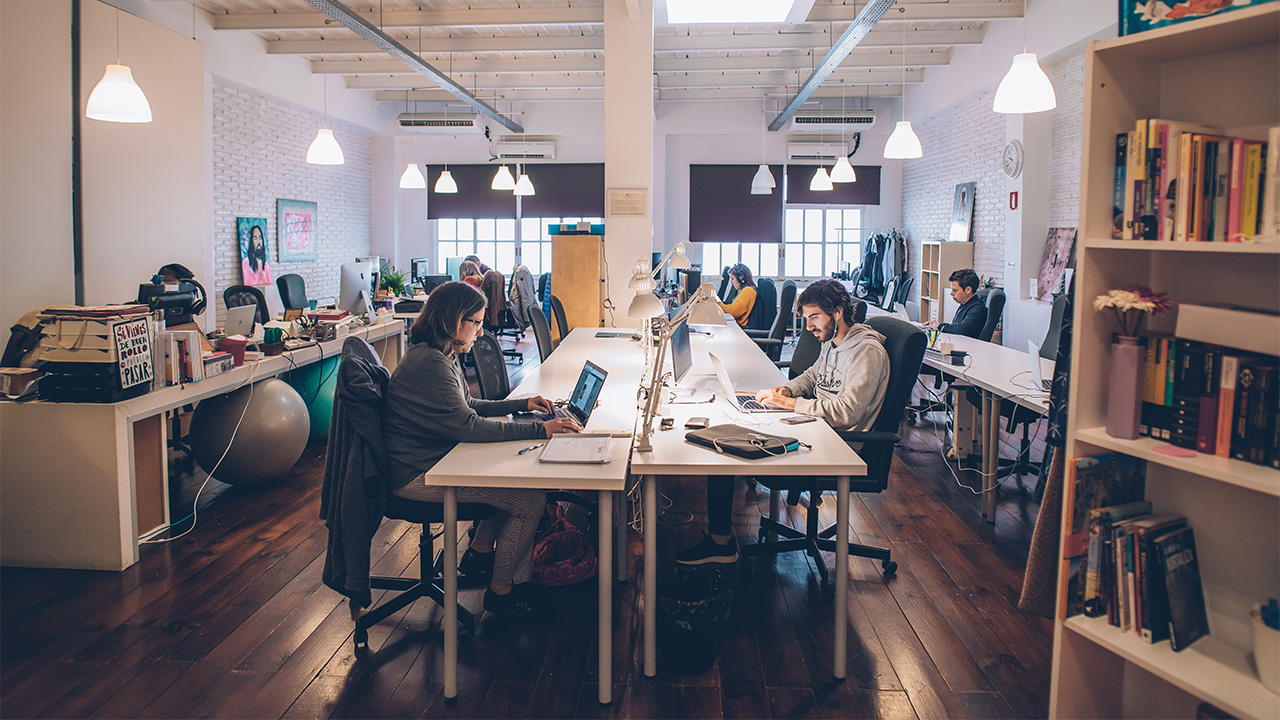 Casa Planas
Set inside the
Casa Planas Cultural Centre
in Palma's Es Fortí neighbourhood, this coworking community space offers a mixture of modern office and artist workshop environments. They also offer regular courses and masterclasses, together with meeting rooms and event spaces. Old school photographers can also make use of a darkroom.
Visit Casa Planas at Av. Sant Ferran, 21. Palma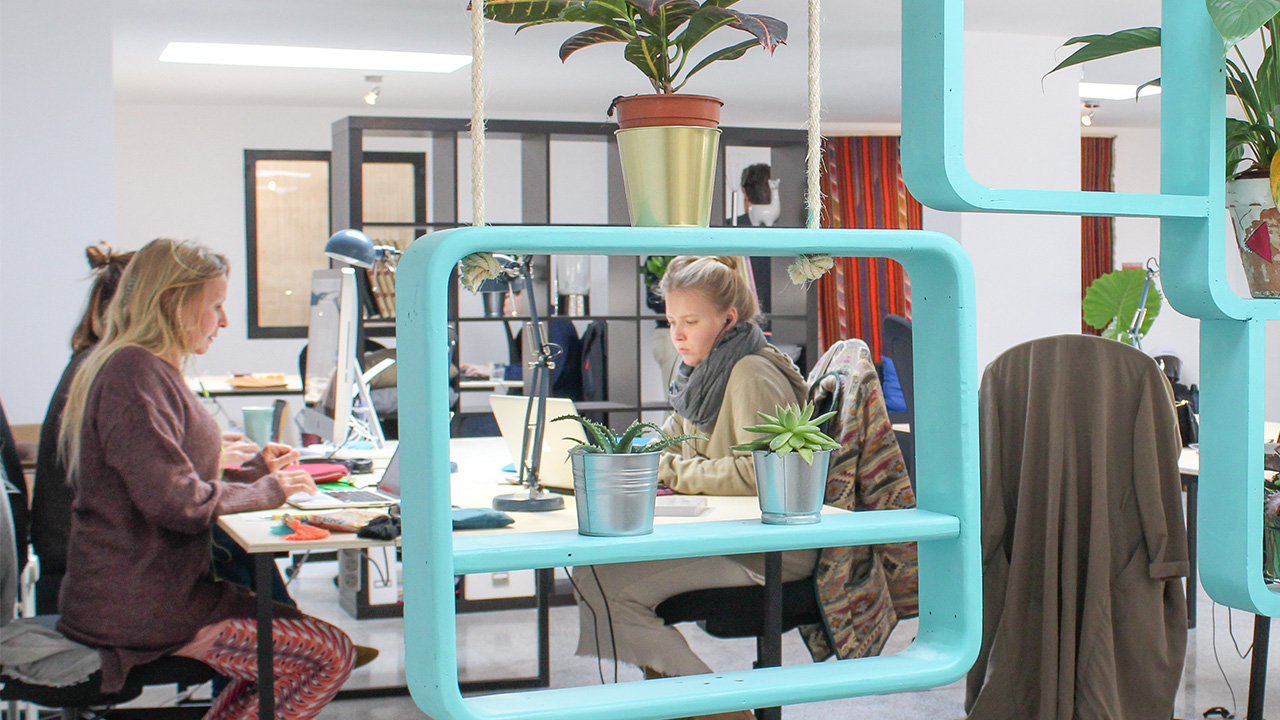 The Hub
This
Santa Catalina
-based coworking space occupies a bright and airy building on the edge of the popular Palma neighbourhood. On the ground floor, the welcoming lounge space regularly hosts scheduled and ad hoc workshops, events and exhibitions, while upstairs offers fixed and flexible desk space.
Visit The Hub at c/ Caro 70, Santa Catalina. Palma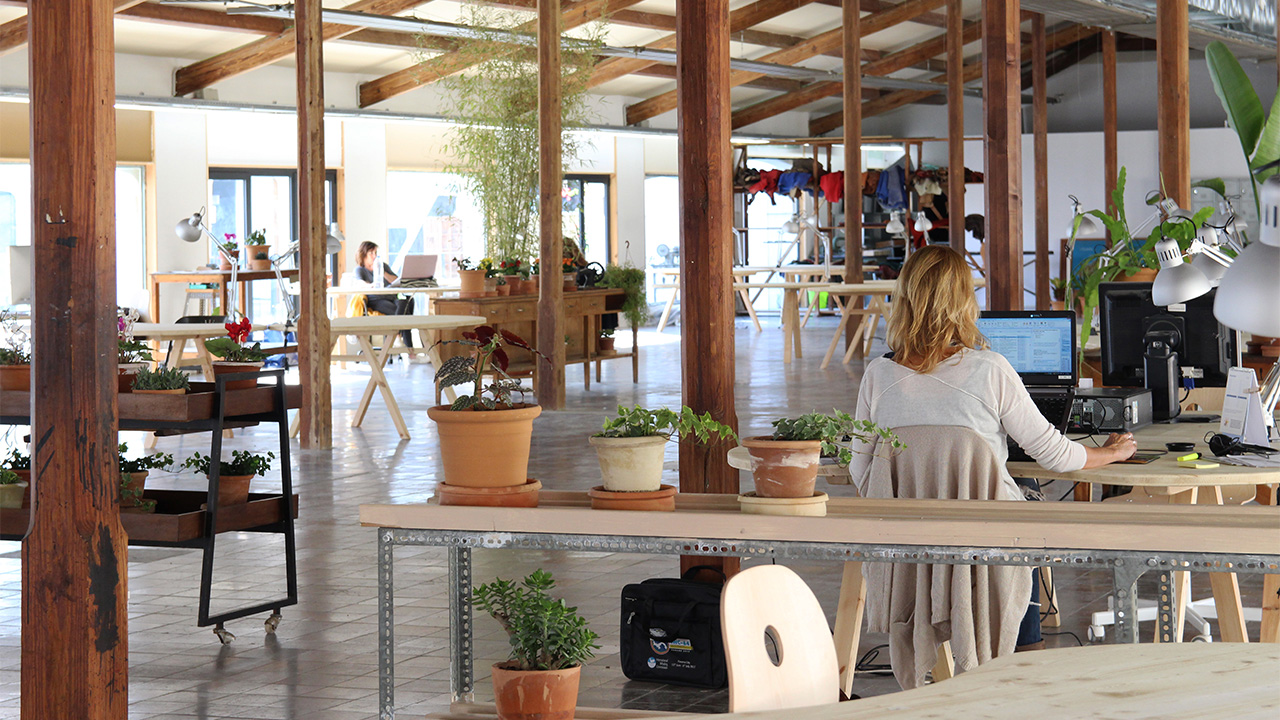 Fàbrica Ramis
As the name suggests,
Fàbrica Ramis
is an old factory that has undergone a modern makeover to create spaces for coworking, cultural and corporate events. The coworking zone occupies a long hall, bathed in natural light, and with direct access to entertainment and social areas. Also, based in the centre of Inca, it's one of the few such spaces outside the capital.
Visit Fabrica Ramis at Gran Via Colom, 28. Inca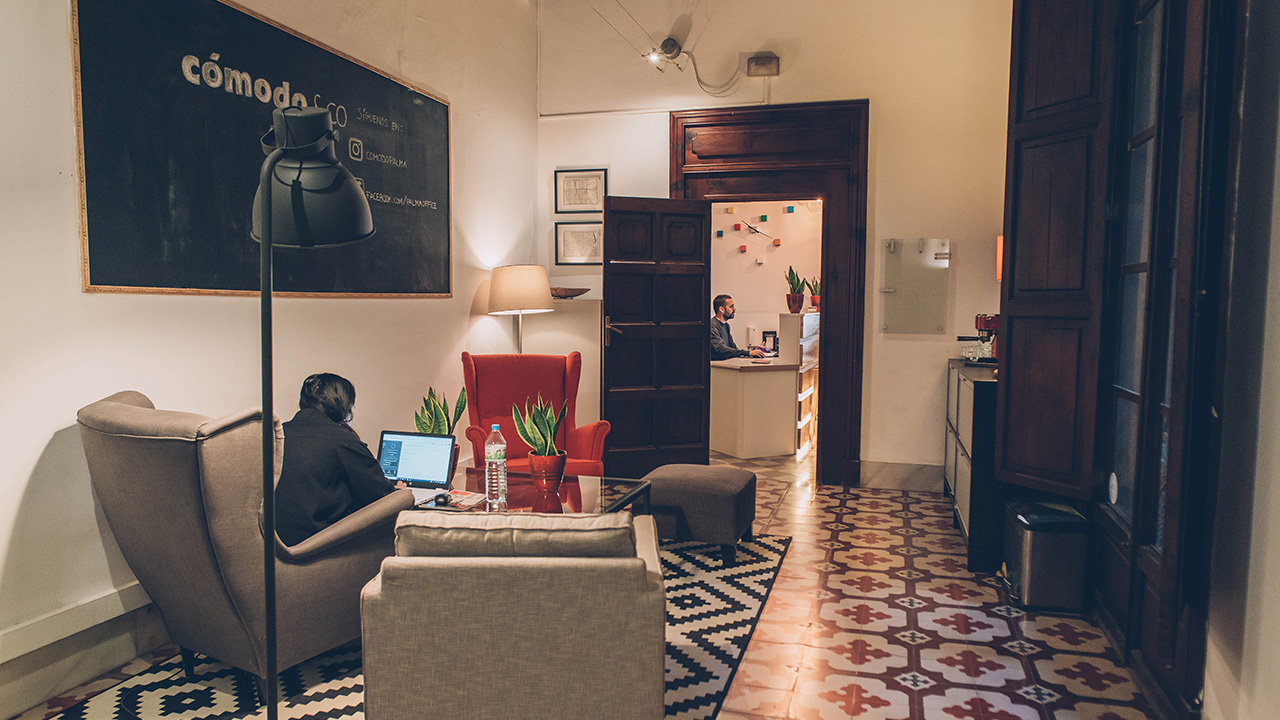 Cómodo & Co
As well as being one of the first, set on Palma's La Rambla this coworking space offers one of the most central locations in the Mallorcan capital. As well as providing spaces with top-quality coworking facilities and 24/7 access, they also provide serviced and virtual offices for businesses.
Visit Cómodo & Co at La Rambla, 13. Palma
Photos by Sara Savage & Estefanía Durán