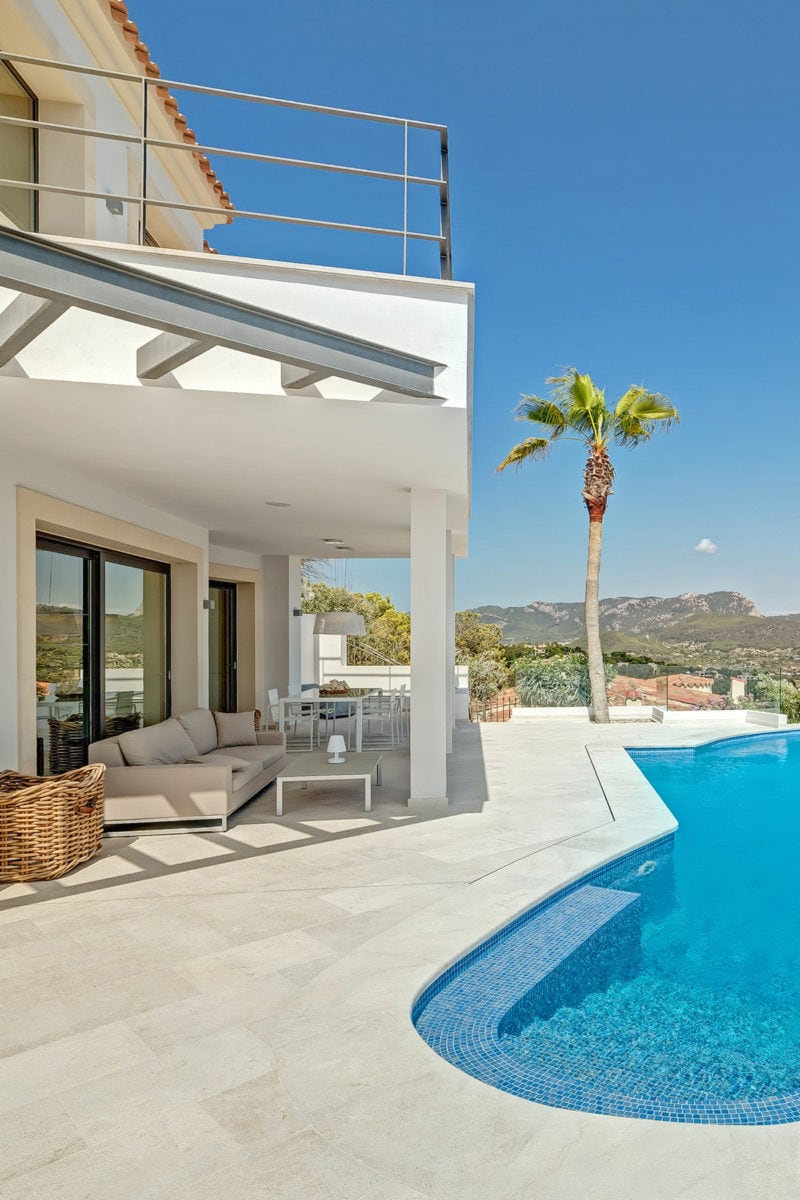 For this project, Jaime Salvá – who is a local architect on Mallorca, was commissioned by English clients to undertake a comprehensive reform of an existing '70s home.
The original design was based on complex geometry, devoid of right angles, with different floor levels linked by steps. Balustrades, arches, marble, and peach colours defined its style. The owners wanted an updated Mediterranean character, using local materials, with the latest generation home automation.
Planning regulations prevented expansion, so the challenge was to redeploy the interior spaces, simplifying the existing geometric complexity.
A chill-out terrace was created for use as an outdoor cinema; another bedroom and bathroom were added, and the extended redesigned kitchen was connected to both living room and rear and main terraces.
All materials were updated in neutral colours – including 'Balearic grey' aged limestone and some oak flooring.
Balustrades were replaced by glass or metal; arches removed, some balconies added, and openings extended to increase natural light into the property. Careful lighting enhanced the entire property.
Address details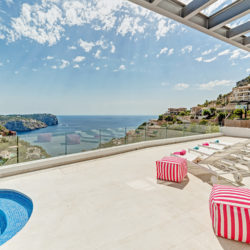 Jaime Salvà Architects
Calle Cotoner, 43a. Barrio Santa Catalina, 07013, Palma