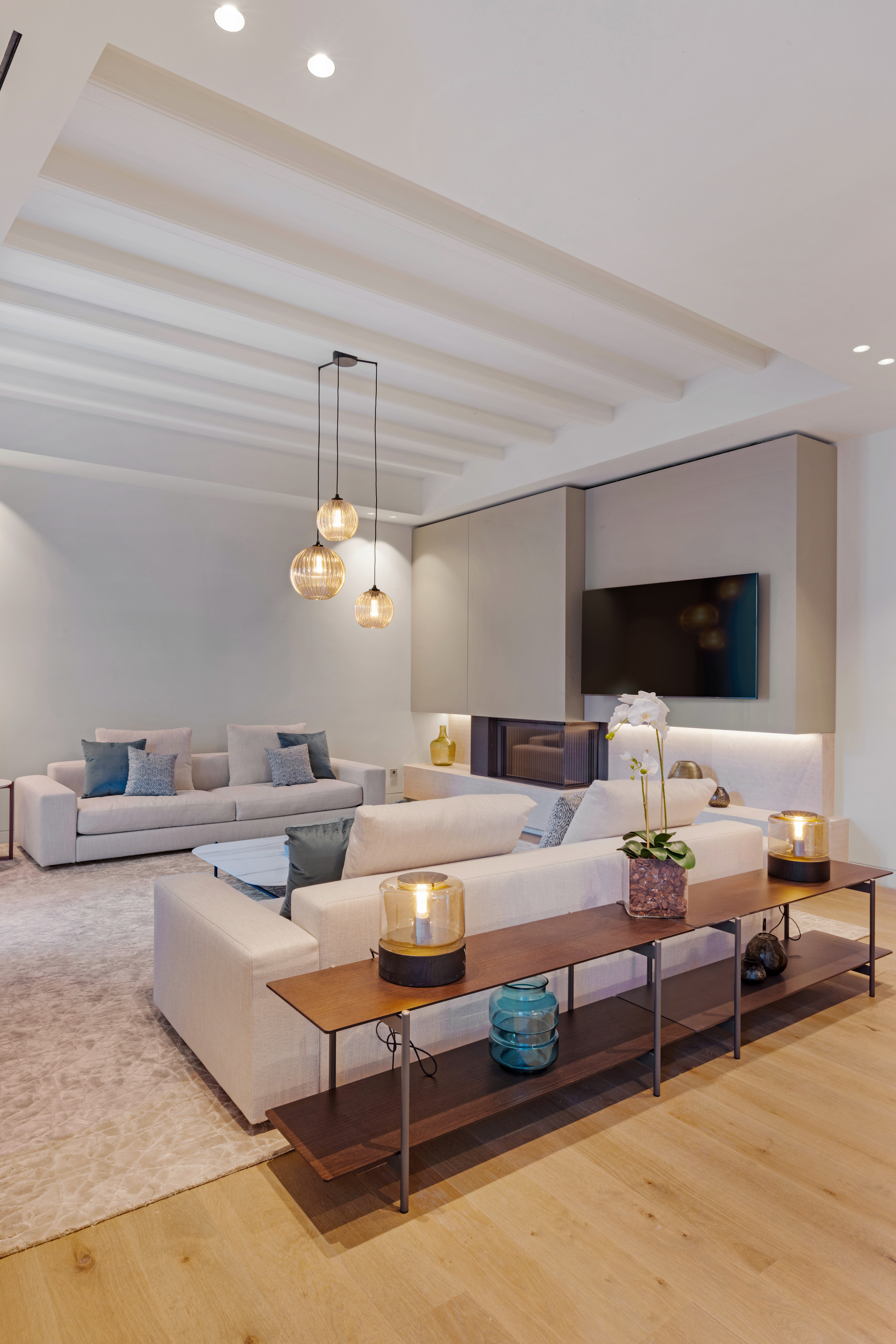 MallorcaSite managed the project from start to finish – from finding the property for sale to guiding the team through its development. The head architect, with five decades of experience, was Miguel Arenas. His design saw the 14th century palace converted into five homes, two on the main floor, and three penthouses. While many of Palma's palaces have been transformed into luxury boutique hotels in Palma, this is the first to be made available to rent.
The extraordinary restoration was carried out by the construction firm, Alibaz. Working closely alongside the architect and constructors is the well-known interior designer, Marga Comas. Her attention to detail and indisputable sense of style, as well as her sensitivity towards the history of the property, has led to some exquisite results.
Hidden art and bespoke décor
"Complex and at the same time wonderful," is how Alibaz described the project. "Old mansions are very delicate since they hide treasures behind their ceilings and walls." Charcoal sketches of caravels dating from the 18th century and wooden polychrome tablets have been preserved and incorporated into the contemporary design. "Calm and sober," Marga Comas says, about the style, listing the carpentry of yesteryear, sandstone arches, custom-made furniture and premium finishes as significant characteristics.
Five unique homes
It would be hard to pick a favourite among the unique homes since they each have exceptional features. With an exterior kitchen and lounge, the 322 m2 duplex penthouse S'Artista, stuns with its sweeping vistas over- looking the Cathedral and terracotta roofs of Palma's Old Town.
Alternatively, the peaceful garden and pool of Es Palau, or Sa Clastra's beautifully restored wooden ceilings and tranquil courtyard, are equally desirable. It is only fitting that residents of a luxurious historic mansion should benefit from a wine cellar, spa, swimming pool, garden and bespoke apartment for their guests.
"Thanks to this pioneering project, a historic space has been recovered and life will be restored to the neighbourhood," says MallorcaSite. For those looking to experience high quality living in the heart of Palma, Can Serra is a rare and wonderful find.
Text by Emily Benet
Explore similar property for sale in Palma de Mallorca!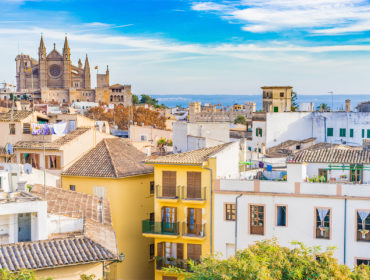 Own keys to an apartment in central Palma and you're looking at real estate gold. Now is the time to find your dream property in the capital city of Mallorca.
Address details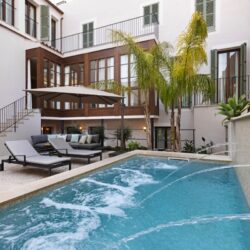 MARGA COMAS INTERIOR DESIGN
C/ Tous i Maroto 4, Palma