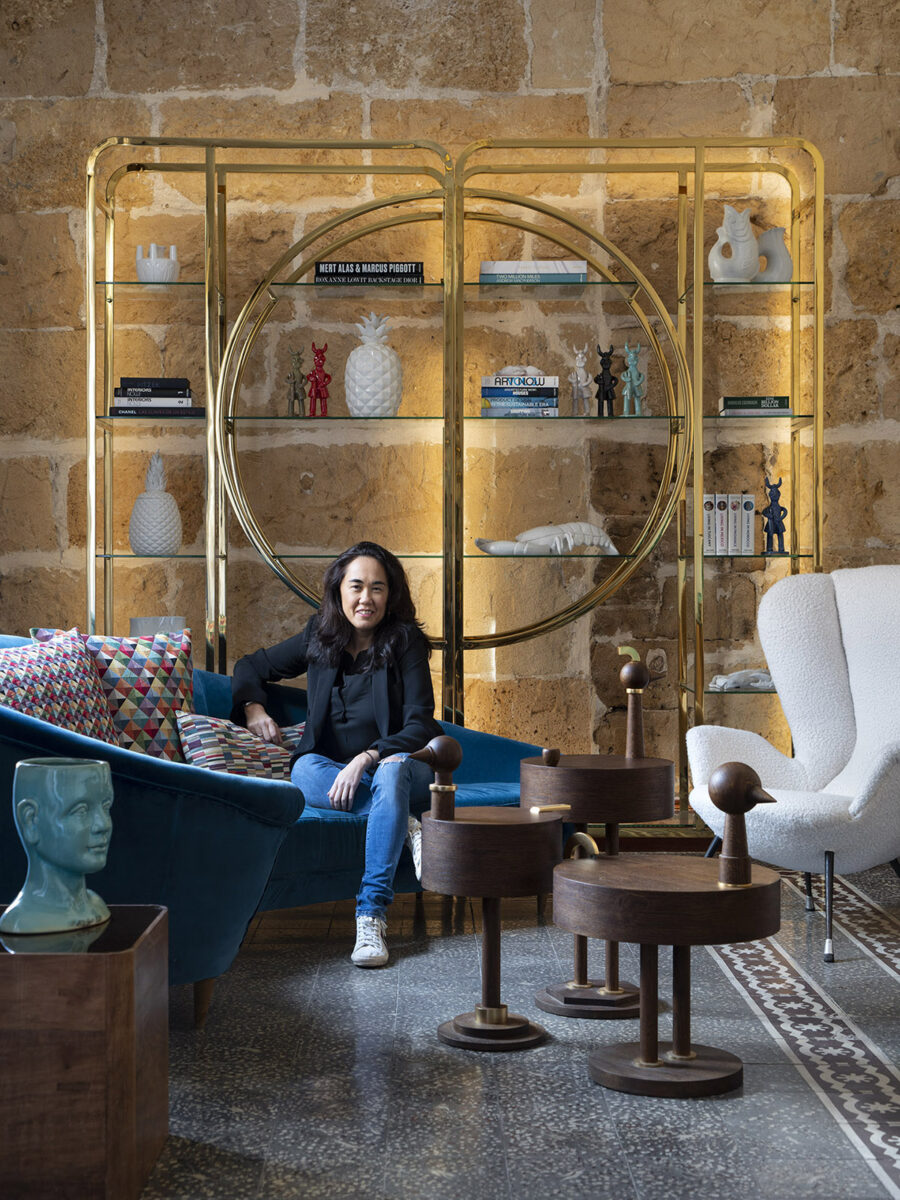 Nowhere in Palma distils the best of the Mallorcan capital quite like La Lonja. It's richly historic but full of life, shaded lanes opening to sunny plazas buzzing with restaurants, all just steps from the forest of masts bobbing in the neighbouring marina. And it was in this charming district that interior design and architecture firm Bondian Living were asked to transform this apartment for its Austrian owners.
Maintaining heritage
"We were very lucky with our clients with whom we connected from the beginning," shares Diana Huete, the head designer behind Bondian Living. They were a Viennese couple in love with art and antiques, and this would play a large part in the final vision. First, however, the space needed to be opened up – it was an typical turn-of-the century residence, a warren of nooks and small rooms. The biggest challenge was achieving a more open-plan layout while maintaining the heritage features and elements of the building.
Ornate doors were repurposed as wardrobes, coving was recovered and reused, original tiling was retained wherever possible, and much of the marés stone walls were left exposed. Against the backdrop of this light-filled newly opened space, Viennese Art Nouveau was the main reference point for interior design. To this was added a varied pick of furnishings that would include retro French and Italian seating, antique cut-glass chandeliers, and mid-century Scandinavian touches.
An eclectic nature
As well as Bondian Living's own custom-designed collection, pieces were acquired from around Mallorca as well as fairs in Parma and Vienna. Into this wonderful melange of European vintage styling, 21st-century elements were integrated such as a modern kitchen with large central block of marble and glass-enclosed bathroom. Completing the colourfully eclectic interiors were artworks sourced from Gallery Red.
"At Bondian we take on very personalised, unique projects and we distinguish ourselves by giving soul to the spaces," Diana explains. And there's little doubt this revitalised apartment is as unique as it is brimming with a historic-yet-cosmopolitan character that reflects its La Lonja surrounds, beautifully.
Photos by Mauricio Fuertes
Written by Leon Beckenham
Address details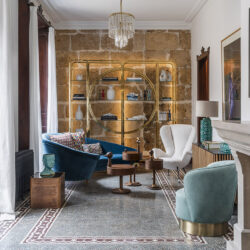 Bondian Living Store -Mallorca
Carrer de Can Verí, 5, 07001 Palma