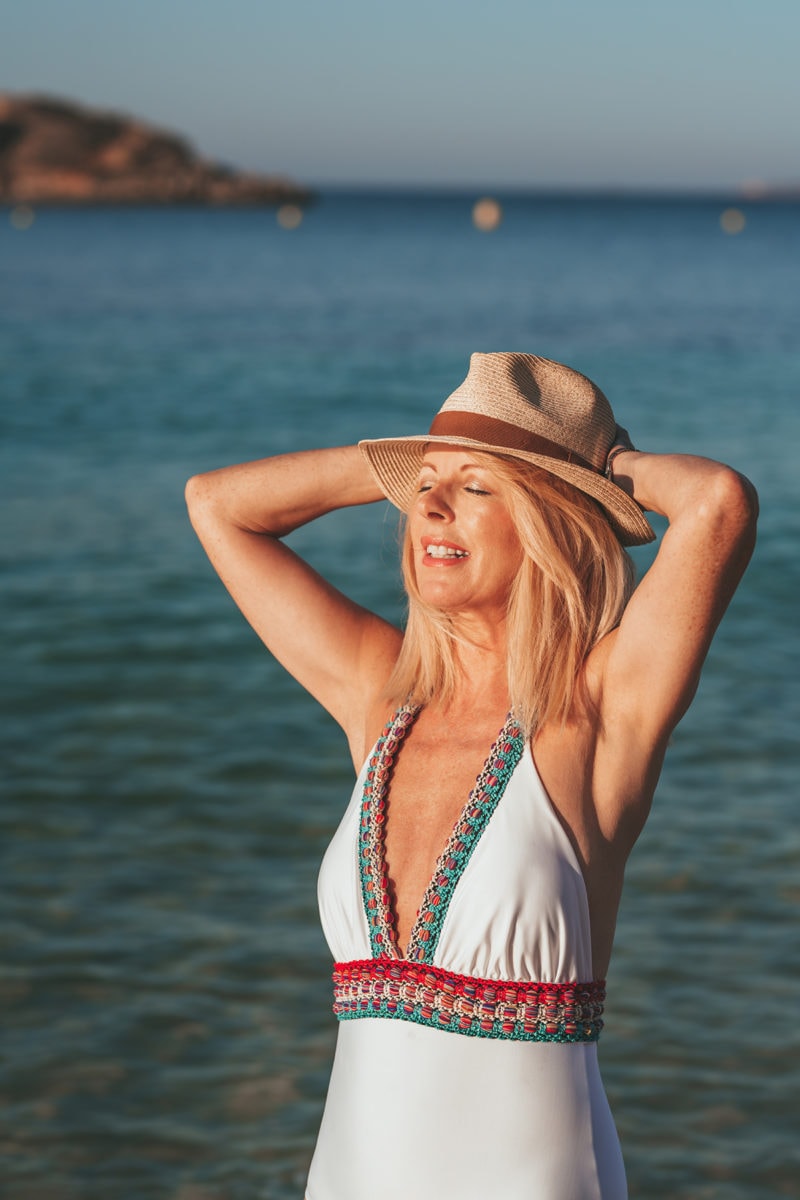 From the western fringes of the Mallorcan capital Palma to the picturesque coves of Illetas, this stretch of coastline may be one of the island's most developed, but it's also one of its most desirable places to live. While each has evolved their own character, this string of neighbourhoods combine and complement each other with their mix of low-key beach resorts, leafy hillside communities, and healthy mix of natives and international inhabitants. It even claims a touch of the regal, being home to Marivent Palace, the Mallorcan holiday residence of the Spanish royal family.
Closest to Palma, Cala Mayor is slowly shaking off its dated resort status, with modern makeovers and new businesses bringing a fresh polish to the area. Neighbouring San Agustin is quietly becoming one of the region's property hotspots, exemplified by the completion of a luxury residential complex Bendinat Mar. Meanwhile, with its pine-covered hills and sea-view villas, Cas Català has earned its position as one of Mallorca's most exclusive residential enclaves. Another understated – yet more sophisticated – resort is Illetas, whose well-heeled second-homer community is illustrated by its supremely desirable Anchorage holiday village. But the real jewels in Illetas' crown are two pristine coves that fill up over the warmer months with a healthy mix of local residents, Palma-based day trippers, and seasonal sun-seekers.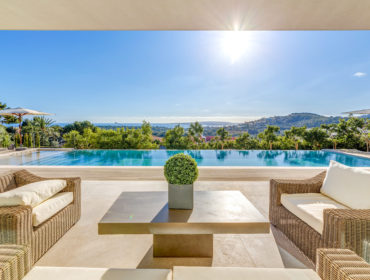 From holiday homes in low-key resorts to family villas on an exclusive hilltop, this pretty stretch of coast offers diversity next to Mallorca's capital.
Good to know about Illetas, Cala Mayor & Cas Catala
Local Language
Catalan (or its local dialect Mallorcan) is co-official with Spanish, or Castellano as it is more frequently referred to locally. A diverse international community also means English and German are widely spoken.
Main Industry
Tourism plays a significant role in the local economy, with a fair share of hotels and tourist-focused restaurants. Real estate and construction, too, is big business here with the area's increasing residential desirability.
International Schools
One of the two campuses of Baleares International College is in San Agustin, while Bellver International College is close to Cala Mayor, both providing British-style schooling and an English curriculum from infant to 18 years.
Distance
5-10 minute drive to Puerto Portals
10-15 minute drive to Son Espases hospital
10-20 minute drive to central Palma
15-20 minute drive to the airport
Transport
Bus: Local bus line 4 connects along the coast road between Illetas, via Cala Mayor and to the centre of Palma in around 40 minutes.
Parking: There are small public car parks in Cala Mayor, Illetas and close to the Repsol petrol station, but once these fill up parking can get tight.
Taxi: Ranks can be found behind Illetas beach and in the centre of Cala Mayor, together with plenty of cab companies servicing the area.
Port Calanova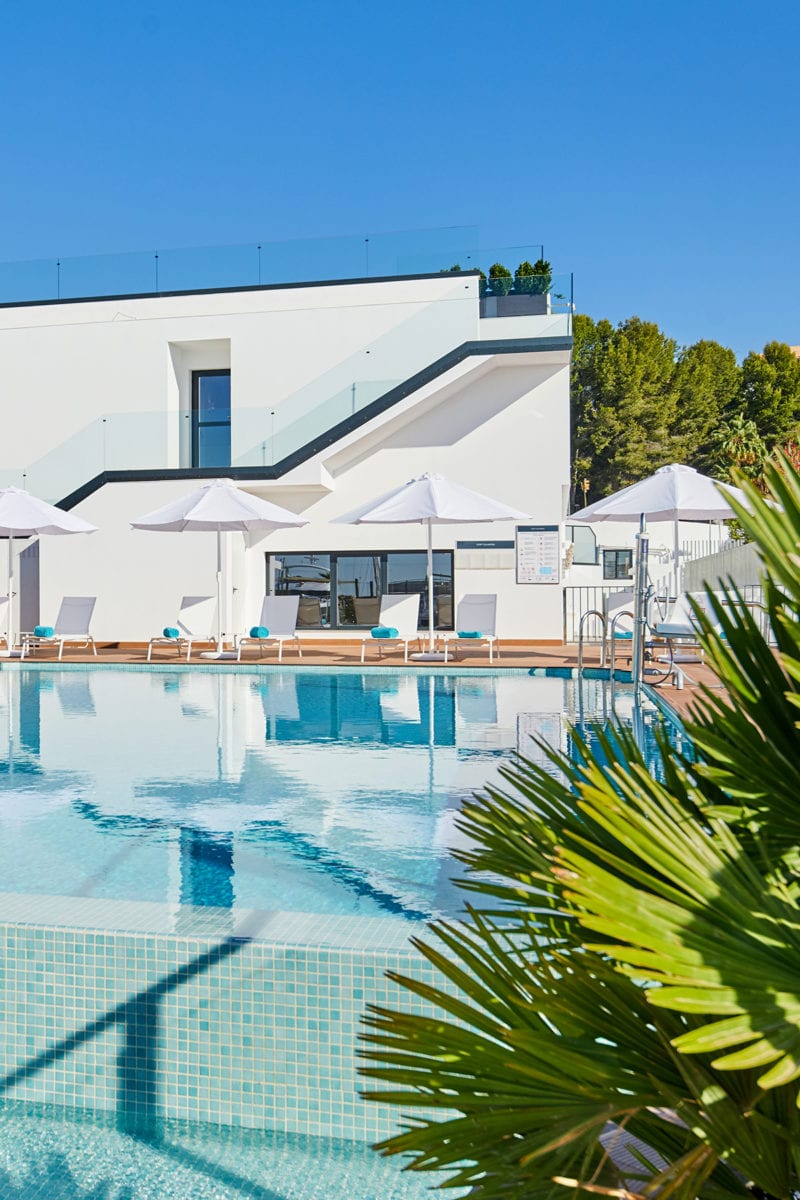 With the rising status of its San Agustin neighbourhood, a makeover of its once-tired looking Port Calanova was a natural next step. It was first opened in 1976 – by no less than the then king and queen of Spain – but in 2018 underwent major modernisation to be reborn as this multi-functional marina. Unlike the much larger and flashier Puerto Portals along the coast, Port Calanova is a more intimate and understated affair, though one packing an impressive array of facilities into its modest proportions. Naturally, most of them are focused on nautical activities and water sports, offering everything from kayaking and SUP to windsurfing and sailing classes. There's also 172 births for boats between 6 and 25 metres, plus mooring and maintenance services around the clock.
The marina also provides an excellent social hub where locals get together to drink and dine. Upstairs the buzzy bar offers a great outside terrace where you can sip cold afternoon beers or evening cocktails while soaking up broad views over the sea. Downstairs, there's inside seating as well as a marina-front terrace from which to enjoy full lunch and dinner menus. It all adds up to a real local highlight for those seeking a sea-facing lifestyle, as well as being simply a lovely waterfront spot to hang out with friends.
Illetas, Cala Mayor & Cas Catala in photos
fg_lazyload
Illetes
Hotel Nixe Palace
Purobeach Illetes
Port Calanova
Illetes
A Popa Restaurant, Hotel Nixe Palace
Gran Meliá De Mar Hotel
Purobeach Illetes
Cala Mayor
Purobeach Illetes
Cala Mayor
Gran Meliá De Mar Hotel
Experience Illetas, Cala Mayor & Cas Catala
Stretching along the coast for several kilometres, these three neighbourhoods offer some of the best urban beaches in the Balearics, which also have the distinction of being as popular with locals as they are visitors. At one end, the beach at Cala Mayor is the biggest and most touristy, with several spots to grab refreshments – including a waterfront chiringuito – and no shortage of parasols and loungers for hire. Off season it also becomes a surf spot when conditions allow. At the other end are the twin bays of Illetas and Contesa, two stunning coves that beach-loving residents take full advantage of over the warmer months. And between them is a handful of smaller beaches and coves, those that only the locals really know about, tucked away down steps off the main coastal road. This stretch of coast is also home to an excellent beach club – Purobeach Illetes – for those keen to enjoy a slightly more exclusive seafront experience away from summer crowds.
Events in Illetas, Cala Mayor & Cas Catala
San Agustin Fiesta
At the end of August the people of San Agustin get together for their annual party, located in and around the Joan Miro 342 playpark. There's lots of organised fun for the kids, while across the road tables are laid out at Port Calanova for the grown ups.
Nit de San Joan at Zhero Beach Club
The swish beach club from the Zhero chain throws a party in celebration of Palma's biggest night – the Nit de San Joan, at the end of June. Expect live DJs, fire shows and dancers, together with plenty of good food and great cocktails.
'Nomade' at Purobeach Illetas
Every year around mid-August Purobeach club hosts this nomad-themed event, focused on fun and connected with your free spirit. There's a carefully curated environment of incense and flaming torches to set the mood, together with suitably exotic cuisine.
Mallorca BJJ and Yoga Festival
Held at the Gran Melia De Mar Hotel around the middle of October, this festival offers full programme of seminars and workshops on the art of Brazilian jiu-jitsu and yoga. It takes over the whole of the hotel's grounds, with its stunning sea panorama backdrop.
Restaurants in Illetas, Cala Mayor & Cas Catala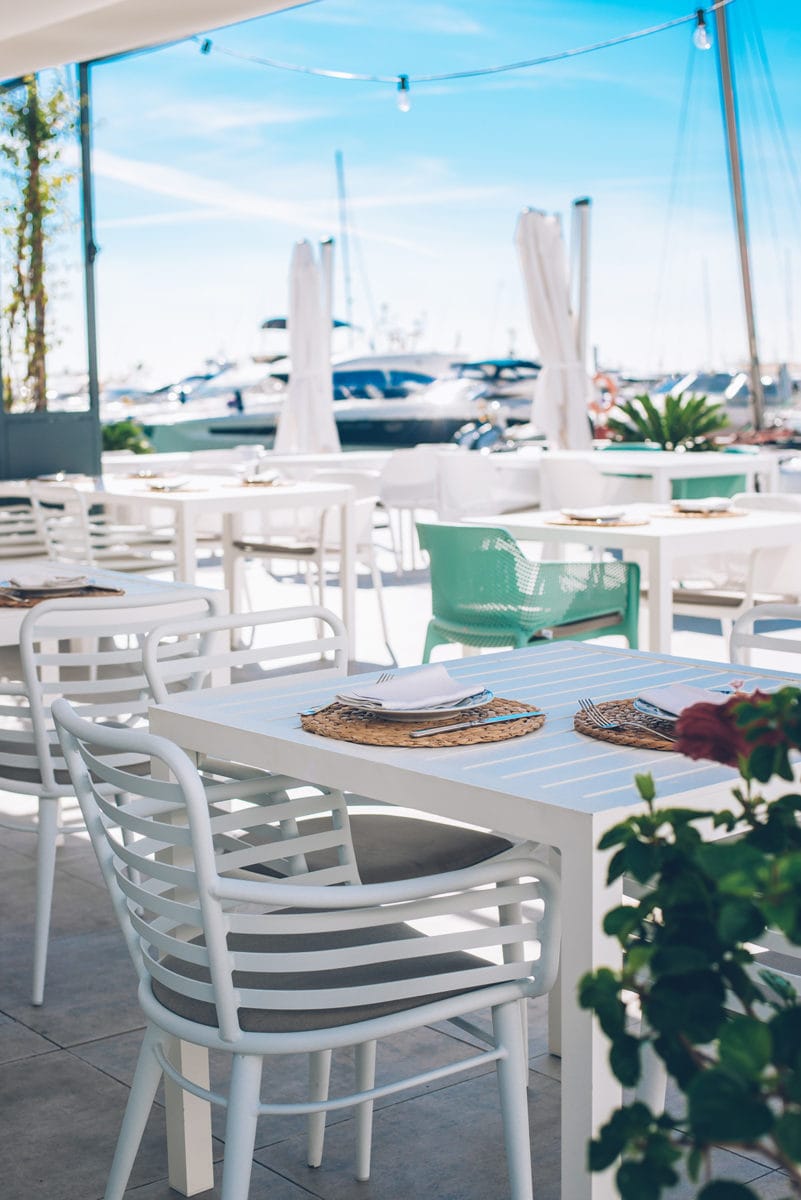 While the area doesn't have the island's best collection of top-end cuisine, there's certainly lots of choice – as well as plenty of spots where you can enjoy a traditional 'menú del día'. Dining around Cala Mayor tends to be aimed at the tourist crowds, with mix of standard Spanish fare and international favourites. You can find some of the region's freshest seafood, at La Parada del Mar, just opposite Marivent Palace. Closer to the beach and with elevated sea views, South African owners of The Crow's Nest bring flavours of their homeland to their grill-based menu. For gourmet dining there are two excellent choices: A Popa at the Nixe Palace and Il Paradiso, both offering lovely sea views and top-quality cuisine.
Along the coast, Mojo Beach is a real community hub, while offering everything from English breakfasts to Spanish tapas in a very friendly atmosphere. Just opposite, the Muelle 327 at Port Calanova offers more sophisticated marina-front setting and a good quality, varied menu. There's only really one place to eat in Cas Catala, with high-end 'avant-garde' cuisine at the Maricel Hotel. Options pick up again in Illetas, with some pleasant sea-view eateries such as Sorrento's Garden Grill and Balneario Illetas – right on the beach. Just next door, Purobeach Illetas offers a menu of fresh Asian flavours in swish surrounds.
Nightlife in Illetas, Cala Mayor & Cas Catala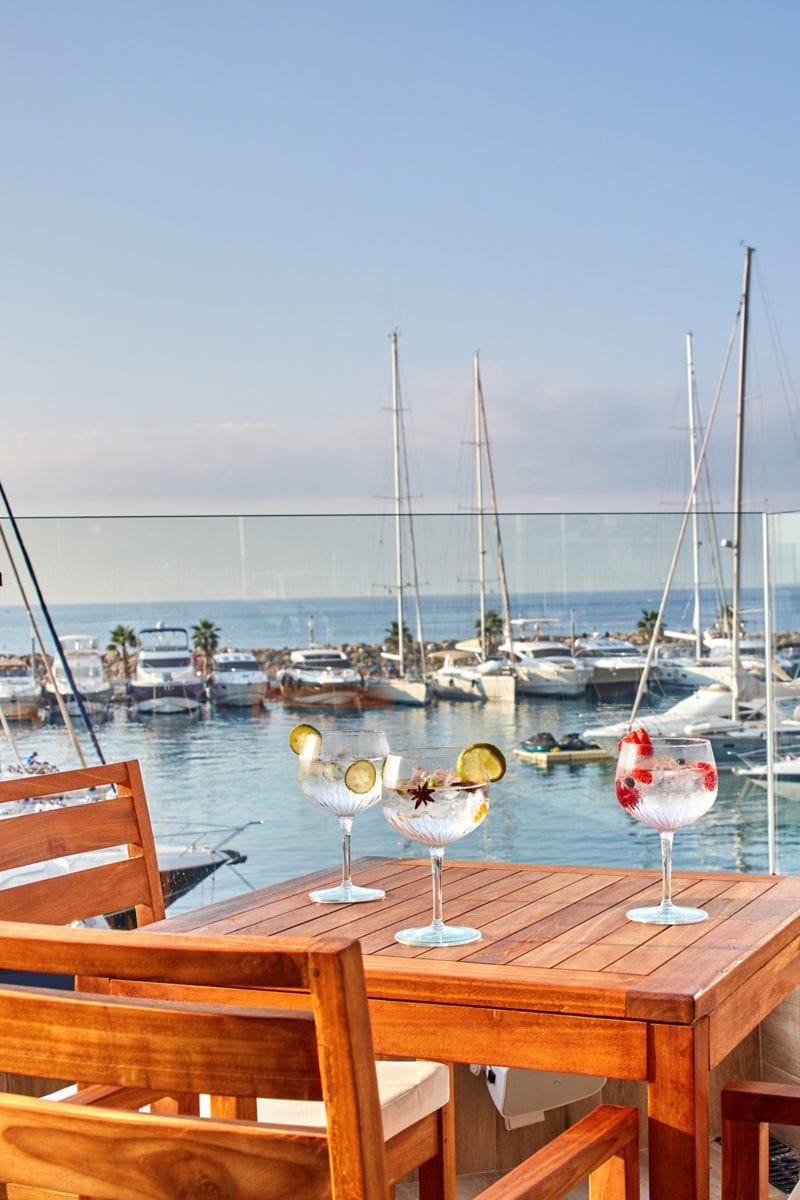 While this part of the island is no nightlife hotspot, there are plenty of buzzy bars and lively social hubs dotted around the various neighbourhoods. As you might expect, most of the evening action happens at the Cala Major end, especially as the summer season ramps up. Argentine-run El Point is a popular café and meeting spot for locals, which transforms into a trendy bar by night. Right on Cala Major beach, all-day Kokomo Surf Café is another great place to grab a cocktail as the sun goes down, while The Anchor is the area's closest thing to an English-style pub. The spacious roof terrace at Port Calanova's Nova Del Mar is a big draw amongst locals, and Soda pop Caffe is a fun and friendly bar with vintage vibe. For those wanting to boogie to House and Techno into the early hours, the area's only nightclub is Subzhero.
Hotels in Illetas, Cala Mayor & Cas Catala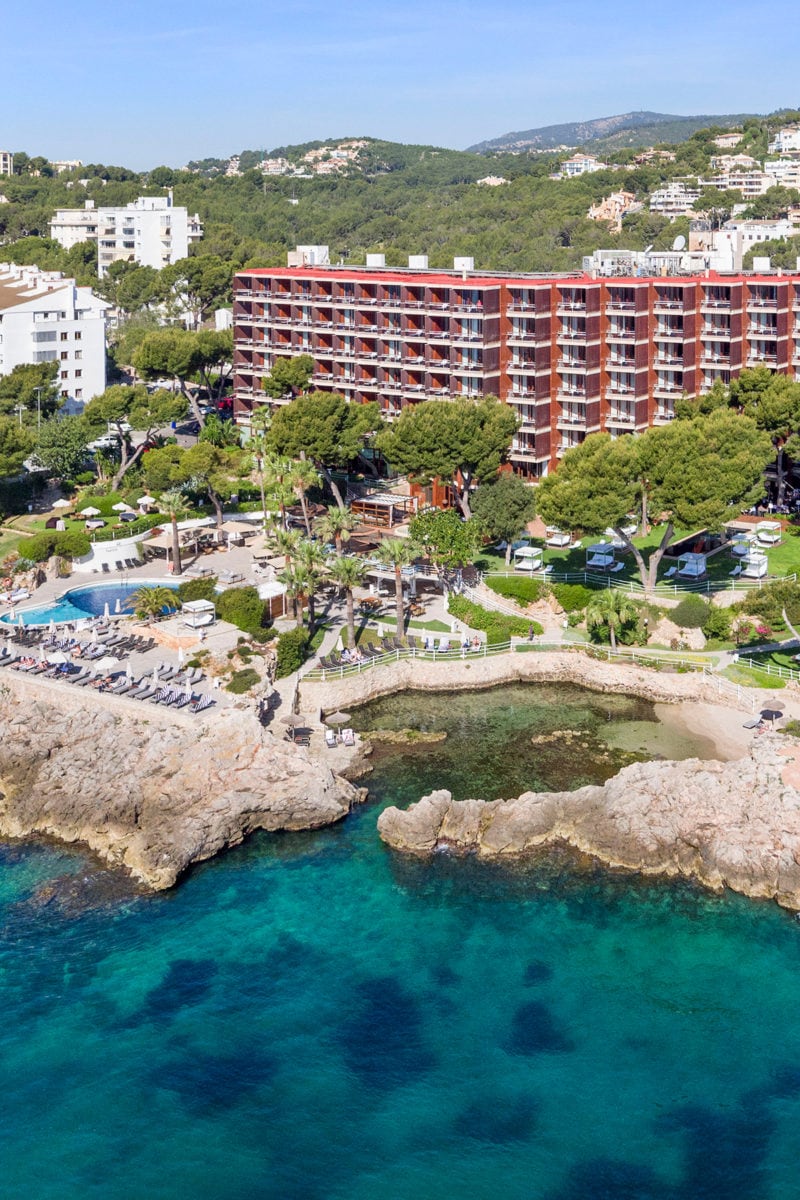 Hotel Hospes Maricel & Spa
When it comes to vintage glamour, few hotels on Mallorca match the Maricel. Opened in the fifties, it was a regular haunt for international celebrities and jet-setters, and still retains plenty of its upscale elegance. It comprises the original stately building overlooking the water at Punta de Cas Catala, as well as newer architectural additions just across the road. Guests enjoy a deluxe spa with indoor-outdoor pool, while the hotel's main pool is right on the waterfront.
Hotel Santos Nixe Palace
Another 1950s hotel and similarly ritzy, the Nixe Palace too has attracted stars of the silver screen such as Grace Kelly and Eryol Flynn. Palatial architecture is combined with first-class service, plush interiors and five-star facilities that include three restaurants and heated outdoor pool. A full-service spa offers some serious pampering with sea views, while its location, right on Cala Mayor, adds the final touch of direct beach access.
Gran Melià de Mar
Overlooking its own private cove just along the coast from Illetas beach, the Gran Melià de Mar has a truly wonderful setting. Its terraced gardens are dotted with pine trees and Bali beds from which to enjoy panoramic vistas over the sea. Every one of its guest rooms also offers sea views, as does the hotel's deluxe Clarins spa. An adults-only environment also ensures total tranquillity.
Finding a property in Illetas, Cala Mayor & Cas Catala
Illetes, Cala Mayor and Cas Catalá all form a strong position in Mallorca's southern property market, which is one of the most sought after on the island. They primarily appeal to the second home buyers who are looking for a holiday residence to enjoy the summer months near the Mediterranean Sea. 4-5 bedroom villas with sea views can easily surpass the €5 million mark, which for the landscape in this part of the island, is justifiable.
In recent years that has been a boom in property for sale in Illetes, Cala Mayor and Cas Catalá, where buyers are buying older apartments and doing them up. This is likely to improve this part of the coast and tip even more of its real estate into the luxury market since some parts of Cas Catalá for example are still looking run down.
Get a comprehensive overview below of buying in the area, which real estate agents we recommend and which properties are ready to move into today!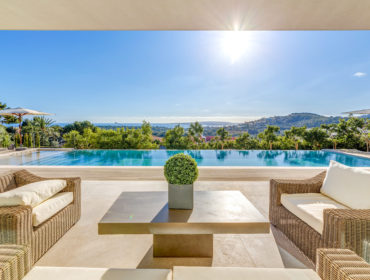 From holiday homes in low-key resorts to family villas on an exclusive hilltop, this pretty stretch of coast offers diversity next to Mallorca's capital.
Business & work in Illetas, Cala Mayor & Cas Catala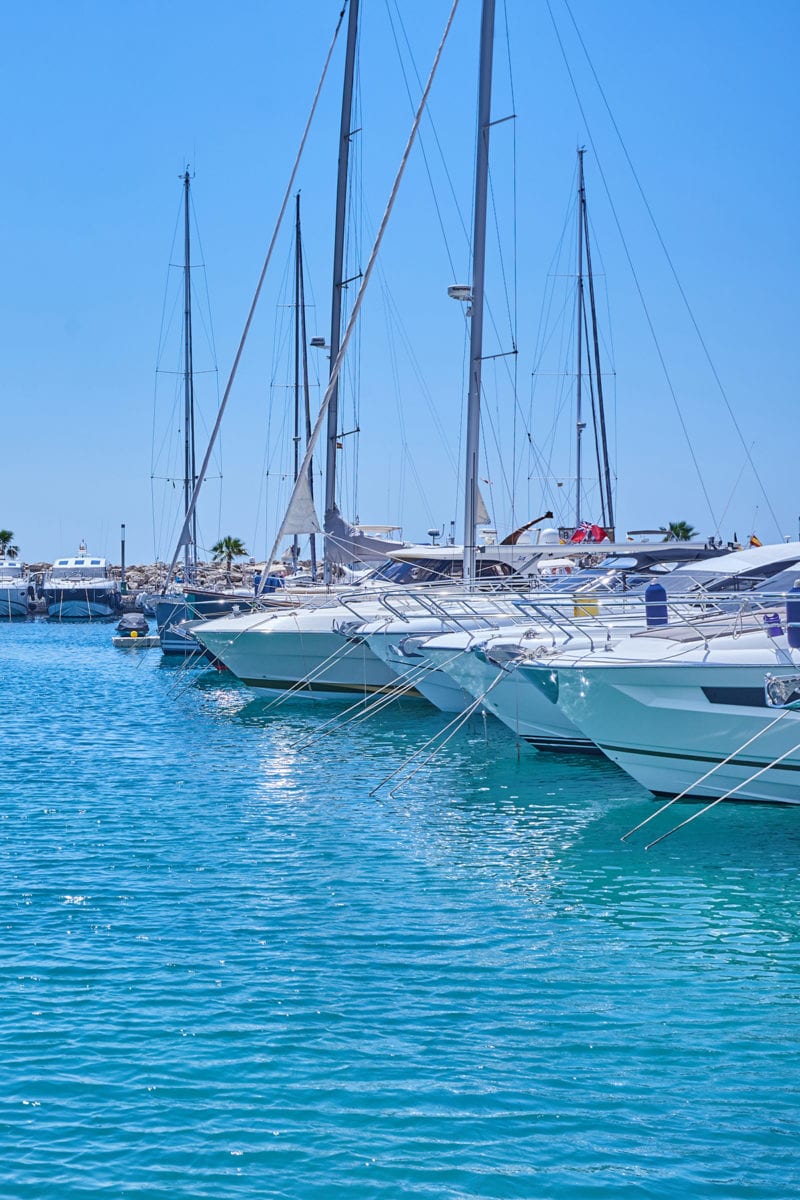 A large chunk of the local economy is geared towards tourism, especially the zone in and around Cala Major, where most the area's commercial activity is based. Increasingly, new businesses are opening up and rejuvenating the once tired-looking high street, mostly with the likes of hip coffee shops and bars. Also amongst the tackier souvenir shops, the odd funky clothes boutique and fancy hairdressers have sprung up, catering to the rising profile of the local population.
Although one of the island's smaller marinas, Port Calanova generates its share of seafaring economic activity, servicing the needs of mostly luxury boat owners – many of whom live nearby. It's also the area's main water sport centre, catering to locals as much as the summer influx. Thanks to the steady increase in property values, as well as high concentration of homes, it also supports a lively real estate industry, which can be seen in the numerous estate agents businesses dotted throughout the area. Residential maintenance services, from gardening and cleaning to security and home improvement, also employ plenty of local manpower, while a significant part of the population enjoy the easy commute into the nearby capital for work.
People: Locals & celebrities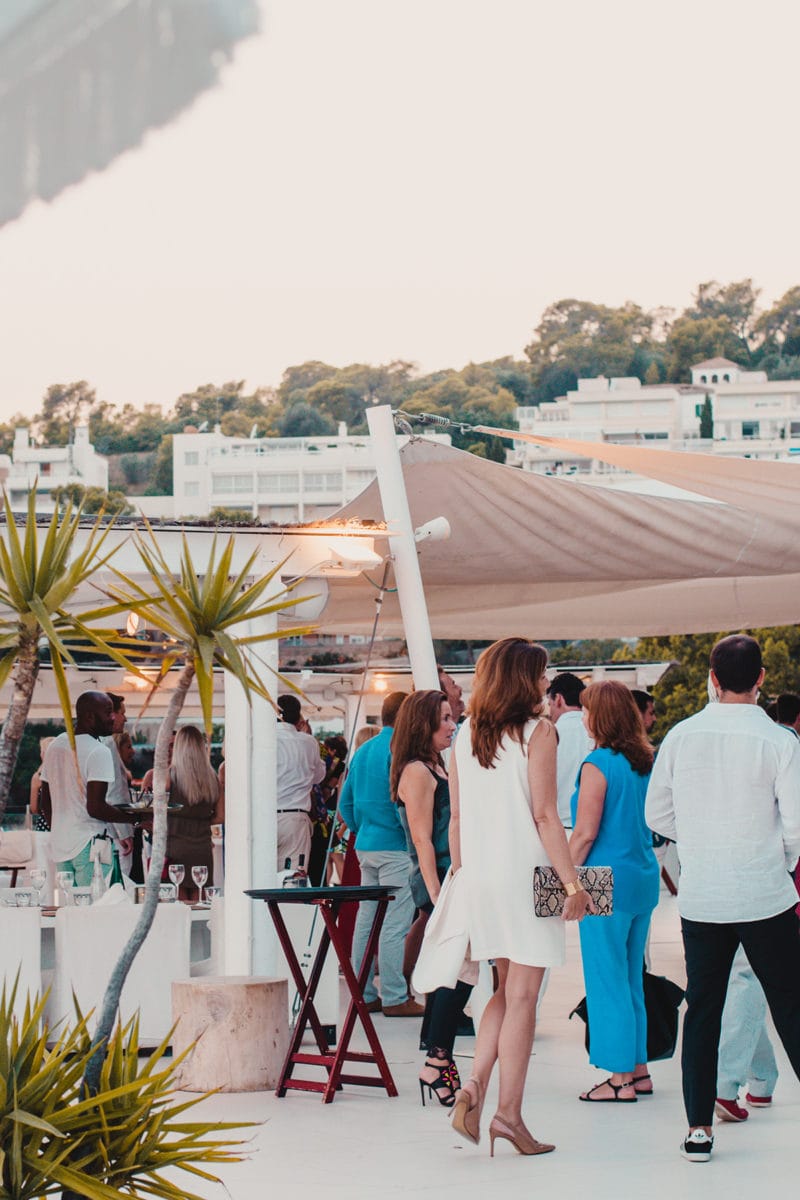 Encompassing several distinctive neighbourhoods, a broad spectrum of people have made this coastal region their home. Cala Major in particularly has a village-like mix of residents, though with the British dominating amongst the non-Spanish settlers.
A younger crowd who work in the yachting and hospitality industries have also been drawn here, thanks to its beach, bars and proximity to both Palma and several holiday hotspots. Neighbouring San Agustin attracts a cosmopolitan mix of mostly families, while Cas Catala has drawn an international community of the well-to-do.
The neighbourhood of Illetas tends to have the highest number of second-homers, with English, German and Swedes the most common nationalities who choose to live here for part of the year.
Last Word
There's little surprise why this stretch of shoreline has become one of the most sought-after on the island in recent years. To its residents it offers the best of both worlds. On one hand it's urban and animated, with a cosmopolitan community and lively social scene. On the other, its gorgeous glistening coves, understated resorts and slick beach clubs provide access to instant holiday vibe right on your doorstep. Add a swish yacht marina, several exclusive enclaves and some uber-elegant high-end hotels, and the result is a region of Mallorca quite unlike any other.