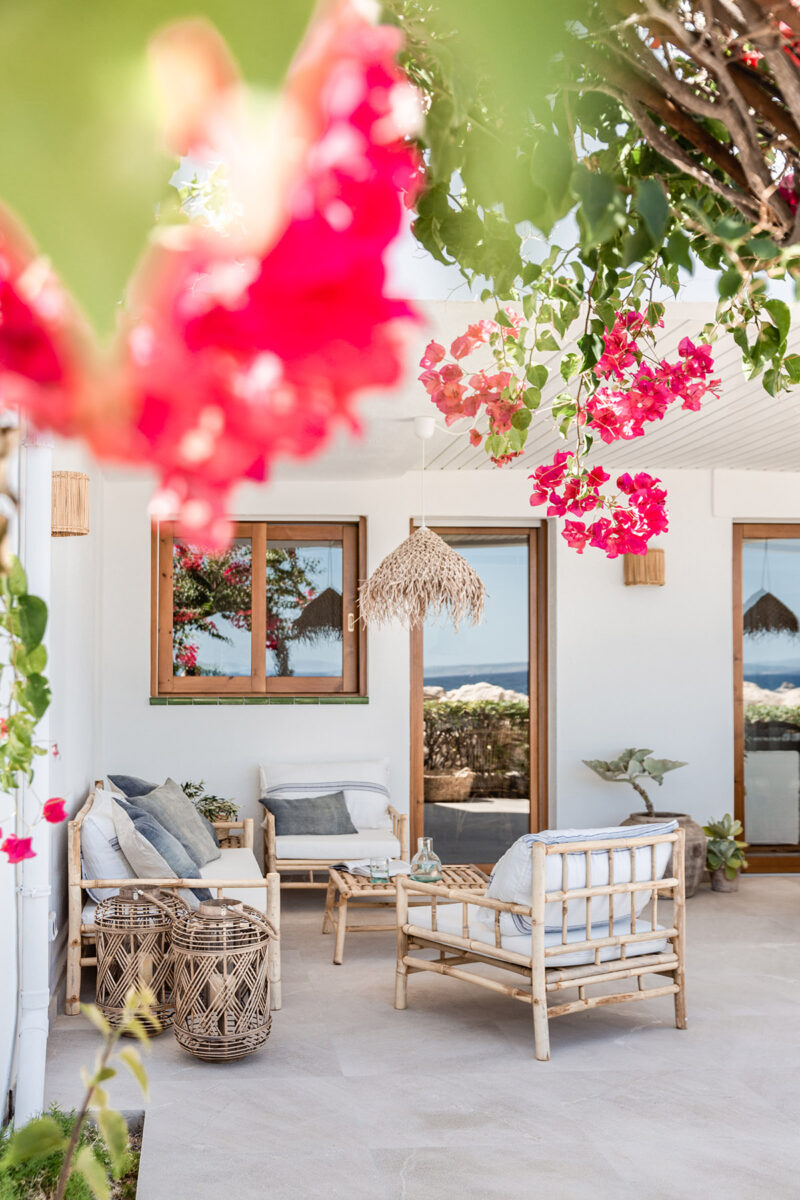 It doesn't take much to see why the stretch of Mallorca coast between the broad sweeping bay of Cala Major and the scenic twin coves of Illetas has been one of the island's property hotspots for many years. While extending barely four kilometres what is surprising, however, is that each of the neighbourhoods that inhabit this piece of undulating coastline have developed very distinct characters.
Since the seventies, Cala Major has been an urban holiday resort, its cheek-by-jowl proximity to Palma making it popular for second homes and holiday apartments for both foreigners and native Mallorcans. Like most resorts, numbers swell in the summer and ebb in the winter months, but a permanent population – of mostly Spanish, German, English, and Swedes – ensures the atmosphere remains buoyant year-round.
Next along, San Agustín has quietly been evolving into one of the area's most desirable neighbourhoods. The swish revamp of its Calanova marina, together with its family-friendly mix of local and expat communities and high-profile building investments, has further boosted the status of the area. With more an exclusive enclave feel, neighbouring Cas Català is almost entirely residential, comprising largely luxury-villa-lined streets that wind up the leafy hillside, with increasingly impressive sea views as you go.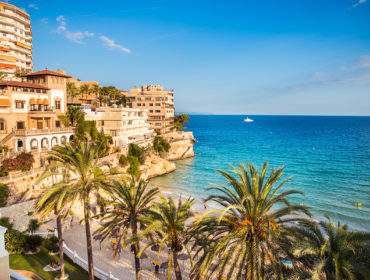 From its low-key resorts to exclusive hilltop community, this lively coastal region benefits from proximity to Palma as well as a beautiful coastline.
And bookending the other side of this stretch is Illetas, an upscale holiday resort who's laid-back vibe and good looks have been a draw since the fifties (Errol Flynn famously spent long periods here). And its popularity today is showing no signs of waning, mostly amongst holiday-homeowners who decamp here for a few months of the year.
So whether you're looking for a pied-à-terre with quick access to the capital, a family home close to beaches, or a luxury villa with dreamy views over the Mediterranean, you can find it along this piece of Mallorca's coast.
Where to buy a property in Illetas, Cala Mayor & Cas Catalá
Cala Major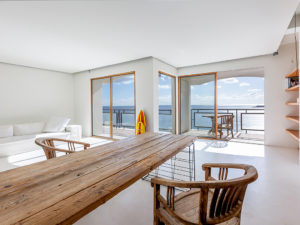 The buzzy neighbourhood of Cala Major is still quite a mixed bag both in terms of property and the areas within it. To be expected, most prime real estate is along the frontline, for example on the Avenida de Juan Miró as you enter from Palma. As you move along this main thoroughfare, however, a mixture of tired-looking facades and busy traffic marks a sharp drop in appeal. Ascend uphill, though, and the Calle de Miquel Rosselló i Alemany loops around the quieter more elevated area of town, and higher-end, sea-view properties.
San Agustín
As in neighbouring Cala Major, Avenida de Juan Miró remains the strip where you'll find the most premium properties, best exemplified in the completion of the stunning luxury-level Bendinat Mar complex. Partly thanks to its makeover, all the streets opposite the Calanova harbour represent some of the top spots to buy, too. A pleasant shady play park here also adds to its appeal, as well as many of the property here featuring views over the water. San Agustín residents here often speak of the sense of community, with a number of cafes and restaurants serving as popular social hubs.
Cas Catalá
Like many higher-end neighbourhoods, Cas Catalá lacks anything like a high street or public areas, so can't compete with the community feel of its San Agustín neighbour. It comprises around half a dozen or so broad, neatly designed streets that coil around the leafy hill, the quality and scope of sea views ascending with the elevation. Luxury villas are the standard here, and those on Calle Corb and Calle de la Milana offer some of the finest sea-view panoramas, while plenty on Carrer Bell Puig overlook the neighbouring golf course.
Illetas
The apartment buildings that cascade down either side of Passeig Illetas and overlook the bigger of the two picture-perfect beaches will always be some of the area's most sought-after real estate. That said, even more exclusive is the front-line gated Anchorage complex just along the coast, where units rarely change hands and when they do, do so for huge sums. Another premium stretch is along the Calle de l'Arxiduc, a little up from the coast but with some impressively high-end apartment complexes with large pools.
Advantages to buying a property in Illetas, Cala Mayor & Cas Catalá:
Within easy reach of central Palma and the airport
Good range of apartment accommodation
Excellent choice of local coves and beaches
Thriving local and international community
Updated marina offering lots of water sports
Wide range of local dining options
Buzzing summer atmosphere
Some things to bear in mind
Parts of Cala Major feel rundown
Premium prices for sea views
Limited choice of townhouse properties
Some areas very quiet off-season
New holiday rental licenses almost impossible
Illetas, Cala Mayor & Cas Catalá Price Guide
2/3 BEDROOM APARTMENT
€500.000-€3.000.000
3/4 BEDROOM TOWNHOUSE
€750.000-€4.000.000
4/5 BEDROOM VILLA
€3.000.000-€10.000.000
(Please bear in mind that prices are subject to change)
Types of property in Illetas, Cala Mayor & Cas Catalá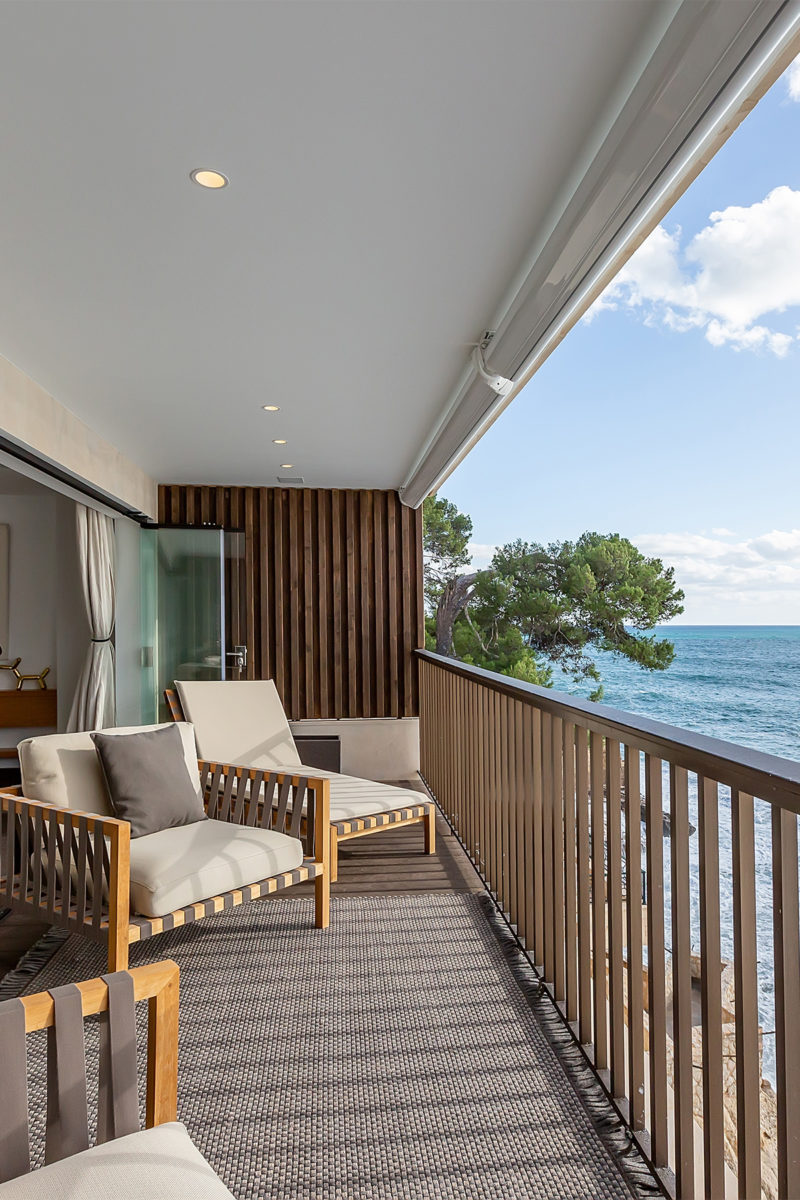 Apartments
There's no doubt that apartments make up the bulk of the property found along this stretch of coast, meaning there's usually a lot on the market covering a wide range of budgets. At the more accessible (€100-200k) end of the scale, Cala Major has a good stock of studio flats, which appeal to younger seasonal workers and yachties, in buildings such as the Torre Mayor, as well as pieds-à-terre for some boat owners. At the other end of the scale, penthouse apartments in the Bendinat Mar development (formerly the Uto Hotel) easily reach several million euros.
Duplexes and townhouses
Due to the less 'resorty' and more family-friendly nature of San Agustín, this is where you'll find most of the townhouse property. As you head up the hill, these become more numerous, with most being on the quieter outskirts of the neighbourhood. Clusters of duplex developments also line much of the streets between San Agustín and Cas Catalá, some of which also come with shared pools and make popular holiday homes for both native islanders and foreign buyers. Some will have holiday rental licences already in place, though new ones are almost impossible to come by.
Villas
While you'll find the occasion luxury villa directly overlooking the water, these are a rarity (and carry the appropriately sky-high price tag). If you're looking for a residential villa, then Cas Catalá has the widest selection, with a collection of mostly more traditional Mediterranean-style mansions interspersed with the occasional piece of sleek contemporary architecture – practically all with fabulous sea views. You'll see a few villas dotted around the Illetas area, too, with these usually the reserve of holiday-homers and seasonal renters.
Rules and Regulations
Rules governing proximity to the waterline and height restrictions are rigorously applied along this crowded length of shore. You have to be careful, too, not to encroach on neighbours' views, especially those of the sea. Don't expect to find any empty plots, any green spaces are protected (at least for now), and many choose to demolish and rebuild because of this. While some properties already have holiday rental licences (which can be generally renewed), new ones are rarely issued.
What the Experts Say About Property in Illetas, Cala Mayor & Cas Catalá
"For those looking for a holiday apartment, Illetas is a well-established neighbourhood offering a great sunny seaside atmosphere for much of the year. Families after year-round lifestyle tend to prefer Cas Català or San Agustín, which offer a greater choice of properties, and less seasonality."
Sebastian F Reiderstad, Sales Associate, Reiderstad Invest
"At the moment there is certainly a boom in buying up older apartments and penthouses, doing them up, and putting them on the market for astronomic prices. With parts of Cala Major still looking rundown, however, it is a few years away from commanding the premium prices of its neighbouring coastal communities."
Fred van der Doelen, General Director, Mallorca Gold
Trusted real estate agents in Illetas, Cala Mayor & Cas Catalá
See below for more Villas for sale in Mallorca!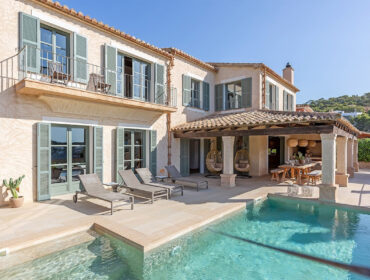 Discover the best Mediterranean villas for sale in Mallorca handpicked by Dr. Helen Cummins and team of local property experts.