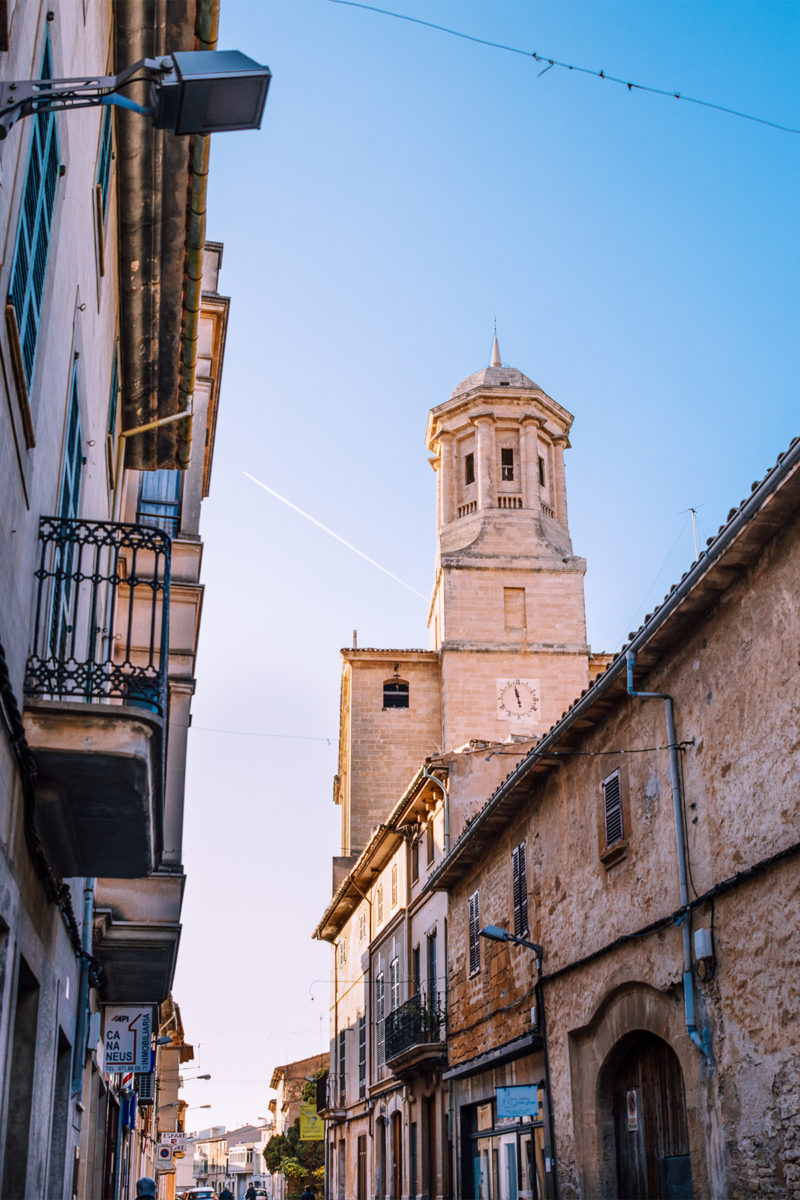 Surrounded by fields of almonds and apricots, on the plains below Puig de Randa in the south centre of the island, the town of Llucmajor is a truly authentic Mallorcan town. The municipality of the same name includes 16 other villages, making it the largest on the island.
Mallorca's earliest settlement, the Talayotic site of Capocorb Vell, is situated here. It is also the first region on the island where the Romans planted vineyards, the wine of which became known as the best in the Roman empire. In 1349, the famous Battle of Llucmajor resulted in the end of Mallorca being an independent kingdom.
After a lengthy history in agriculture and craftsmanship in stone, iron and wood, the 20th century saw it thrive as a shoemaking mecca, producing brands such as Farrutx and Yanko. The 1950's saw the birth of tourism and although this has taken over as Llucmajor's main industry, the town itself remains unspoiled by it.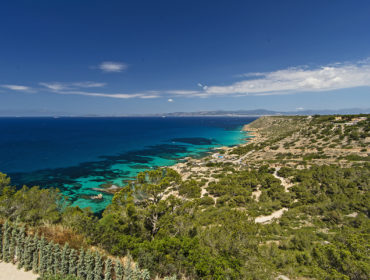 As more people move out of Palma in favour of a quieter lifestyle, the property market is Llucmajor is seeing increasingly more interest.
Living in Llucmajor, you will join its 10,000 strong community of Mallorcan residents, along with a strong international residency, who enjoy good transport links to Palma and the rest of the island, all year round amenities and comparatively lower property prices. The chequer-board layout of the town is home to some beautiful architecture, including the government building in Plaza España, the 18th century Church of San Miguel, and the 17th century Claustre de St Bonaventure.
Good to know about Llucmajor
Local language
Mallorquin (the local Catalan dialect) and Spanish are mainly spoken here, along with some English and German.
Main Industry
Although agriculture and winemaking are still prevalent, tourism has been the main industry since the 1950's.
International Schools
The nearest international school is the Academy International School just outside Palma. It's 25-minutes drive away. More schools including Green Valley International, Bellver International, Balearic international, Global, King Richard III can be reached within a 35-minute drive.
Distance
Palma 25-minutes drive
Palma Airport 20-minutes drive
Cala Pi 25-minutes drive
Alcúdia 55-minutes drive
Port d'Andratx 50-minutes drive
Transport
Parking: There isn't much in the way of public car parks. The grid-like streets offer free parking outside of the townhouses, but bear in mind finding a space can be challenging at times.
Taxi: A taxi ride from the centre of Palma to Llucmajor will take around 20-mins and cost between 30-45€, depending on day, and time of day.
Bus: From the Estacio Intermodal in Palma, the 500, 501 & 502 buses take you to Llucmajor in approximately 30 mins, costing around 5€.
Plaza de España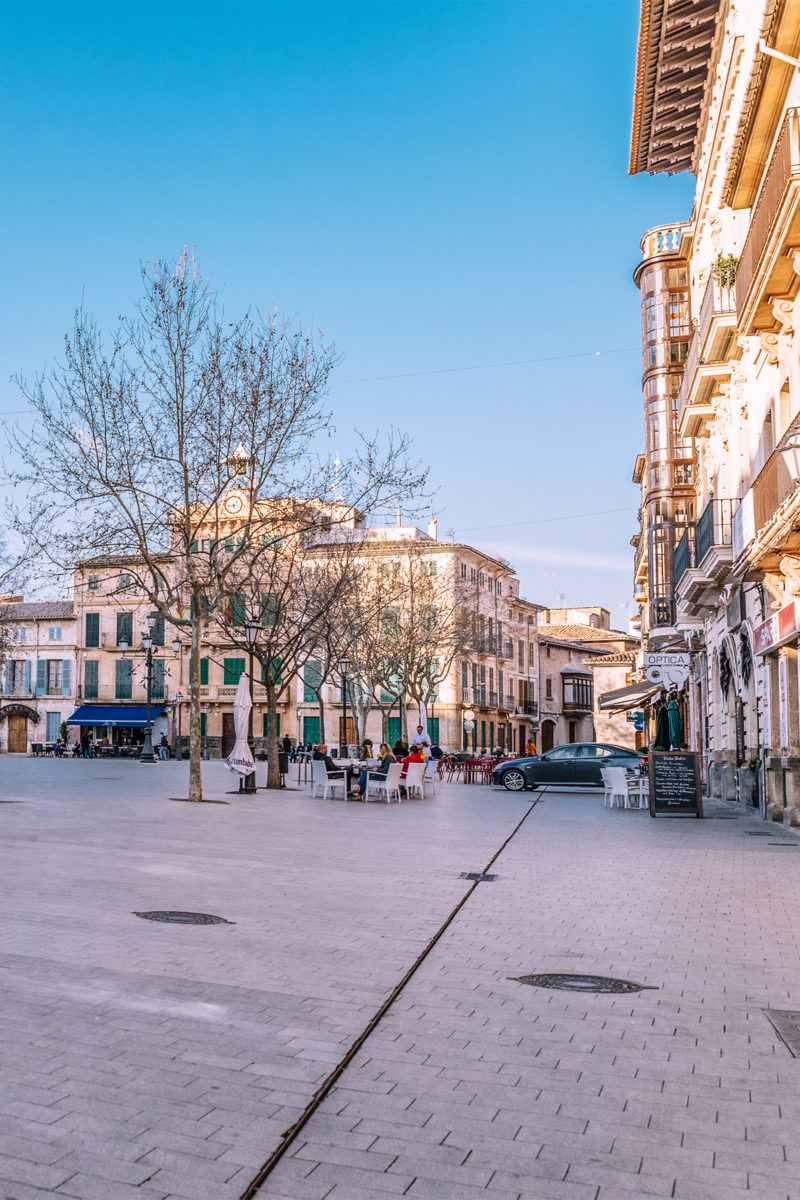 Without doubt, the beating heart of Llucmajor is Plaza de España. The ironic triangular shape of the square is bordered by shade giving trees and a much loved bandstand takes centre stage. Attractive 19th century colonial style buildings, including the Ajuntament de Llucmajor, and favoured haunts such as Café Colón (1928), Mel Mel Tapas and Bistro Mercat provide a meeting point for locals of all generations. Here they share a morning cortado, some lunchtime tapas or an evening yarn over a Hierbas, the island's herbal liqueur.
Objetario is a treasure trove of unique objects, from the practical to the whimsical, sourced over 5 continents from unknown artisans. This charming 1888 grocery store has been loving and respectfully renovated and is popular with locals looking to discover an original gift for a friend or purchase for their home.
Every Wednesday and Friday between 9am – 2pm, locals dash to the colourful stalls at the market that sets up here. One of the largest markets on the island, it includes traditional island products, fresh fruit and vegetables, artisan crafts, textiles, flowers and much more.
Plaza de España is also the centre of the main events in the town, including the traditional festivals Ses Fires and Santa Càndida.
Llucmajor in photos
fg_lazyload
Llucmajor streets
Delta, Maioris
Antic Hotel España
Mhares Sea Club
Delta, Maioris
Tomates Verdes Restaurant
Maioris
Llucmajor streets
Church of San Miguel
Bar Ca Na Neus
Experience Llucmajor
The sheer size of the municipality offers many various ways to spend your precious time. If you want to escape the town, the 6km cycling and hiking route to the monastery at the top of Puig de Randa offers incredible views for miles, including over the Tramuntana mountain range, surrounding countryside and the Bay of Palma.
Golf lovers have a choice of whether to tee-off from Golf Maioris, or from Golf Son Antem where they may spot a well known face or two on the green from time to time. The countryside around is home to beautiful vineyards such as Bodegas de Vei, where the amount of sunshine and proximity to the sea give the perfect conditions to produce world-class wines. Spend an afternoon enjoying one of their 'Wine Picnics' amongst the vines, sample from their extensive cellar, the largest on the island, or simply stock up your home bodega from their shop.
For fresh salty air, crystalline waters and rocky cliffs, Mhares Sea Club is a wonderful place to spend the day. Chill on their sunbeds, enjoy a long Mediterranean lunch at their Restaurant Tamarell or a sunset cocktail at their bar Bauxa. If you prefer sand, Cala Pi is a beautiful treasure with bluey green water and naturally sheltered by steep wooded cliffs on either side.
Events in Llucmajor
Festes de Sant Candida
As the patron saint of the town, the Festes de Sant Candida is a most important tradition in Llucmajor. Concerts, shows, gastronomical experiences and more fill the street over two weeks at the beginning of August, in celebration. August 9th is the feast day and mass is held in Parròquia de Sant Miquel.
Fires de Llucmajor
Ever since Llucmajor was granted permission by the king in 1543 to hold annual fairs, there has been one each year. Held over four Sundays, it starts on the day of Saint Michael at the end of September, and culminates in the largest and most popular autumn fair on the island towards the end of October. Celebratory activities include stone slinging competition, the Trobada, (a parade of giants through the streets), and an equestrian presentation.
Rutapa Llucmajor
The annual event for foodies, the Rutapa is a tapas festival held each November. Bars, restaurants and stalls take part in creating and producing this much loved gastronomy. Up to 20,000 tapas dishes are served up over this long weekend event. It's a great opportunity to be seduced by the array of wonderful colours and scents, and try a variety of different tapas, including the lesser known ones.
Restaurants in Llucmajor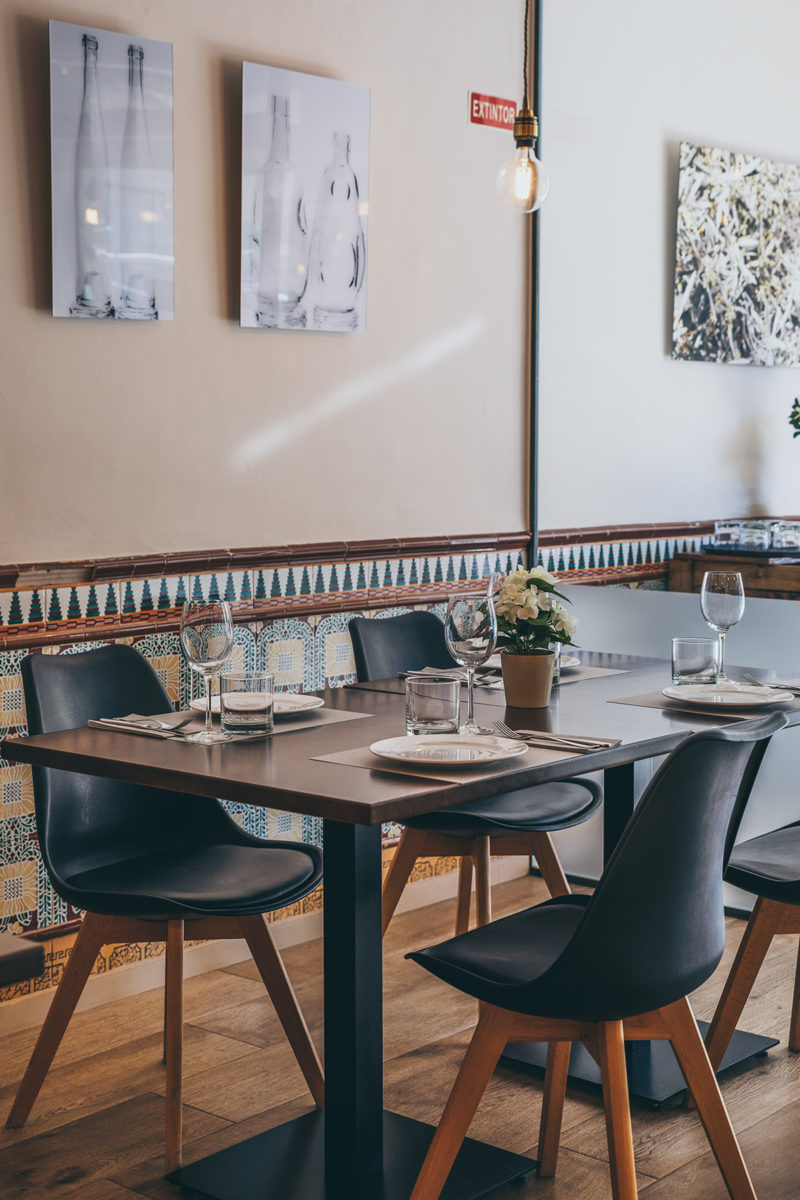 There is a great selection of quality restaurants in Llucmajor. Located by the town hall on the edge of Plaza de España, Tomates Verdes serves an Asian influenced menu as well as South American dishes, with fresh Mediterranean ingredients. Situated right on the square, it's busy on weekends and has a great buzz.
For a little more intimacy and romance, Las Bóvedas Restaurant located in the 5 star Son Julia Hotel, takes inspiration from both eastern and western influences. They serve a lunch and an á la carte menu alongside their own Son Julia wine, to be enjoyed either inside or on their beautiful patio, with live music in the summer.
For an authentic and rustic experience that oozes Mallorcan charm, Can Tià Taleca on the outskirts of the town serves up traditional dishes such as Tumbet, paella, entrecôte steak, lamb and suckling pig. Being out of the centre it is easier to park.
Café Colón in the heart of Plaza de España is an institution. Serving breakfast, lunch, tapas, dinner and cocktails, it's a great place to people-watch from the terrace on the square. Inside, the old colonial style bar transports you back almost 100 years, to when it opened. It gets very busy on market days.
Nightlife in Llucmajor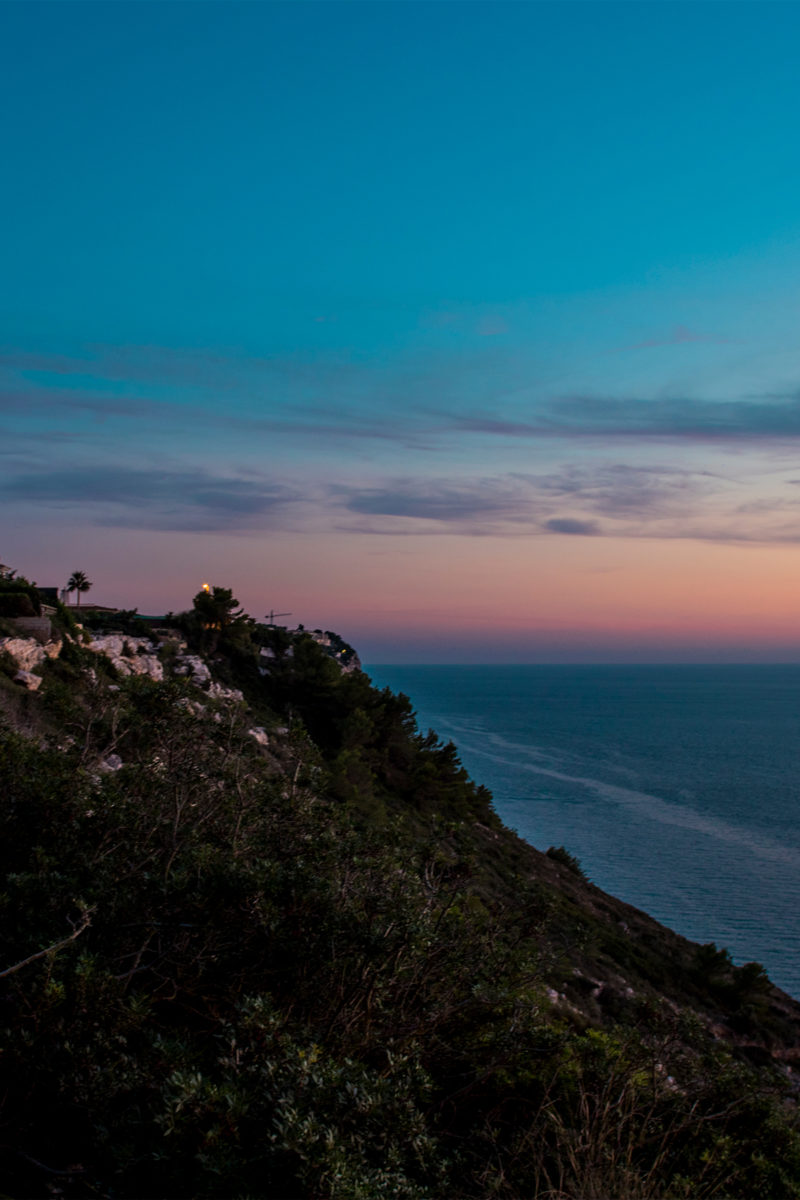 The nightlife in Llucmajor is laid back and casual. It's about friends and families getting together, enjoying an evening walk around the town, catching up on life and generally unwinding.
Bar Prohens is a popular bar in Plaza de España with the locals. It's a great place for tapas, pinchos and a drink with friends and gets exceptionally busy on the Rutapas de Llucmajor event in November. For a Middle Eastern experience, Hummus Bar, just off the square serves the most amazing falafels and of course – delicious homemade hummus! Bar Pou is another great place from which to watch the world around the square go by. They serve a little tapas with each drink ordered, a perfect pre-dinner spot.
For a touch of romance, head to Mhares Sea Club on the coast to watch the spectacular sunset across the Bay of Palma. They serve great cocktails and a DJ adds to the chilled ambience on Friday and Sunday. The sunset times are posted on their website daily.
Hotels in Llucmajor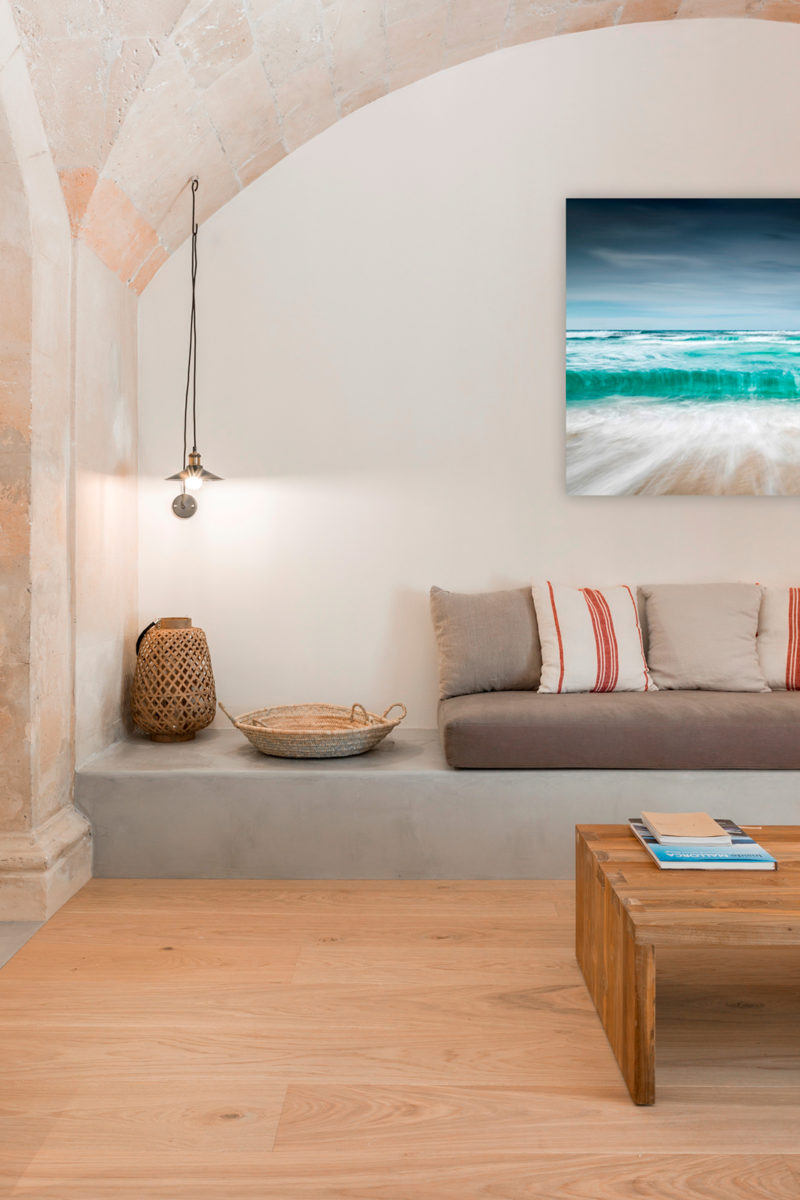 Son Julia Country House Hotel is an enchanting boutique hotel, situated in a 15th century manor house. It's surrounded by a beautiful 300 year old garden with olive trees, has excellent spa facilities, pools and tennis courts and a vineyard which produces excellent quality white wine. Successfully maintaining its period character from when it was home to the Julia family dynasty, it emits a feeling of romance.
Horse lovers will enjoy riding lessons and wonderful hacks to the beach, even by magical moonlight, at Finca Can Paulino Hotel. This German owned former country house offers studios and apartments surrounded by a symphony of lemon and palm trees, native plants and a swimming pool. On a clear night, the roof terrace offers a first class view of the glittering stars above.
Marriott's Club Son Antem offers two and three bedroom vacation rental townhouses, as well as comfortable rooms and suites. A relaxing spa, state of the art gym, indoor and outdoor pools, large patio, immaculately landscaped surroundings and no less than two 18-hole golf courses encapsulate this vast complex.
The Adults Only 5 star Hilton Sa Torre Hotel, is built around the 14th century historical property Sa Torre. Successfully blending old and modern, you can dine amongst the large rustic barrels in its old vaulted winery, enjoy its spa, gym and private beach access 10-minutes drive away.
Property in Llucmajor
Property for sale in the Llucmajor differentiates between the town and surrounding countryside so there is plenty of choice of styles available and at all budgets. In the centre, two and three storey townhouses and apartments dominate the historical, grid-like streets, where it is still possible to pick up a property from around 150.000€.
Up in the surrounding land in the Randa hills, many charming historic properties have been reformed. Ancient country estates, large rural fincas as well as exclusive contemporary modern villas, reach up to 8m euros in value.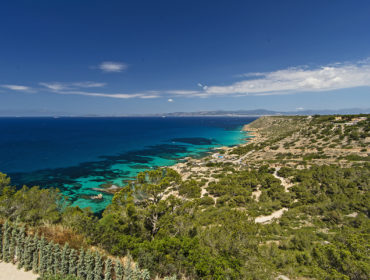 As more people move out of Palma in favour of a quieter lifestyle, the property market is Llucmajor is seeing increasingly more interest.
Business & work in Llucmajor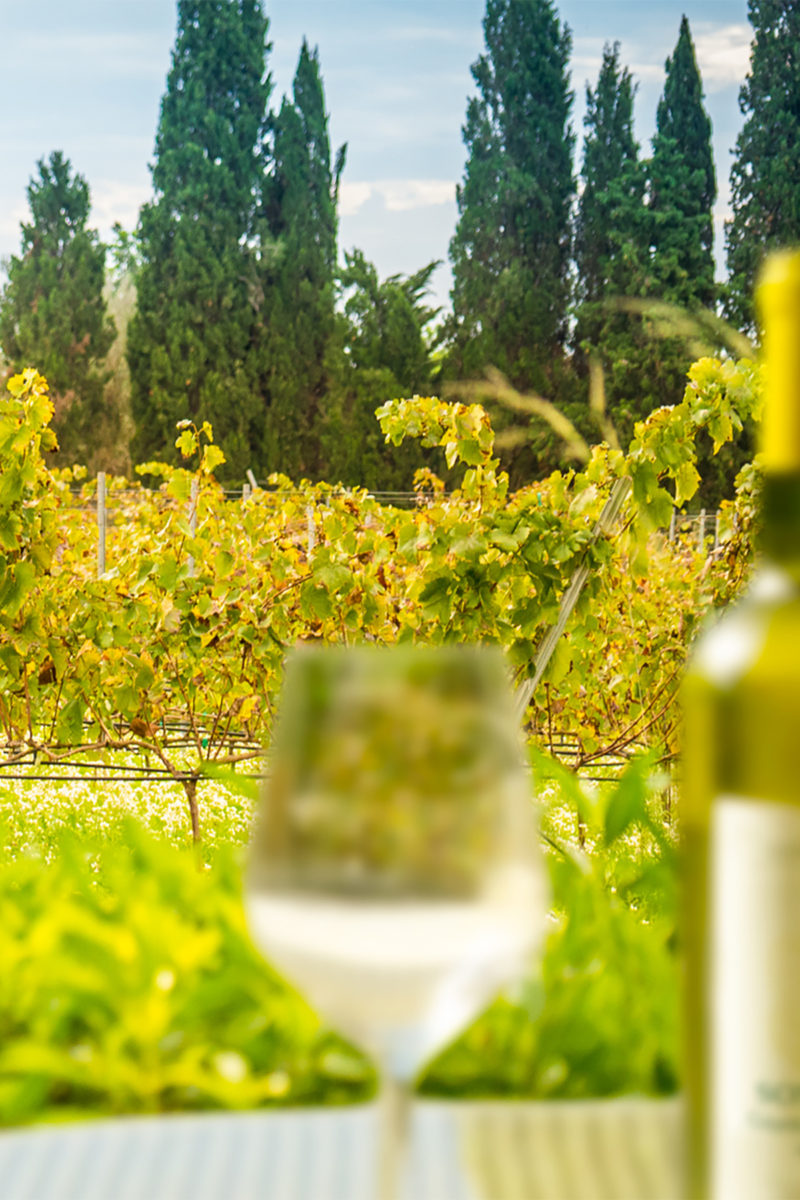 For decades, shoe production put Llucmajor on the map. As tourism came to the island in the 1950s, it took over and sadly, not one of the original factories here have survived. However, there is a statue in honour of the town's cobblers located in Calle Obispo Taxaquet. The coastal areas in the municipality such as s'Arenal, Cala Blava, Sa Torre, Badia Blava, Badia Gran and S'Estanyol, grew and evolved into popular tourist destinations (now the main industry of Llucmajor). As a result, jobs within the hospitality and tourism sectors are sought after.
Farming and winemaking have always been popular due to the perfect surrounding countryside and idyllic conditions of the island. Bodegas Vi Rei, Bordoy and Maruccia Club de Vino produce wine on a large scale on the island, an industry which is becoming more popular here with each passing year.
Due to its ease of access to Palma and its international airport, Llucmajor is an ideal location from which to commute, either to the city for work, or beyond to other European destinations. It is also a great location if you are able to work from home, with plenty of amenities all around.
People: Locals & celebrities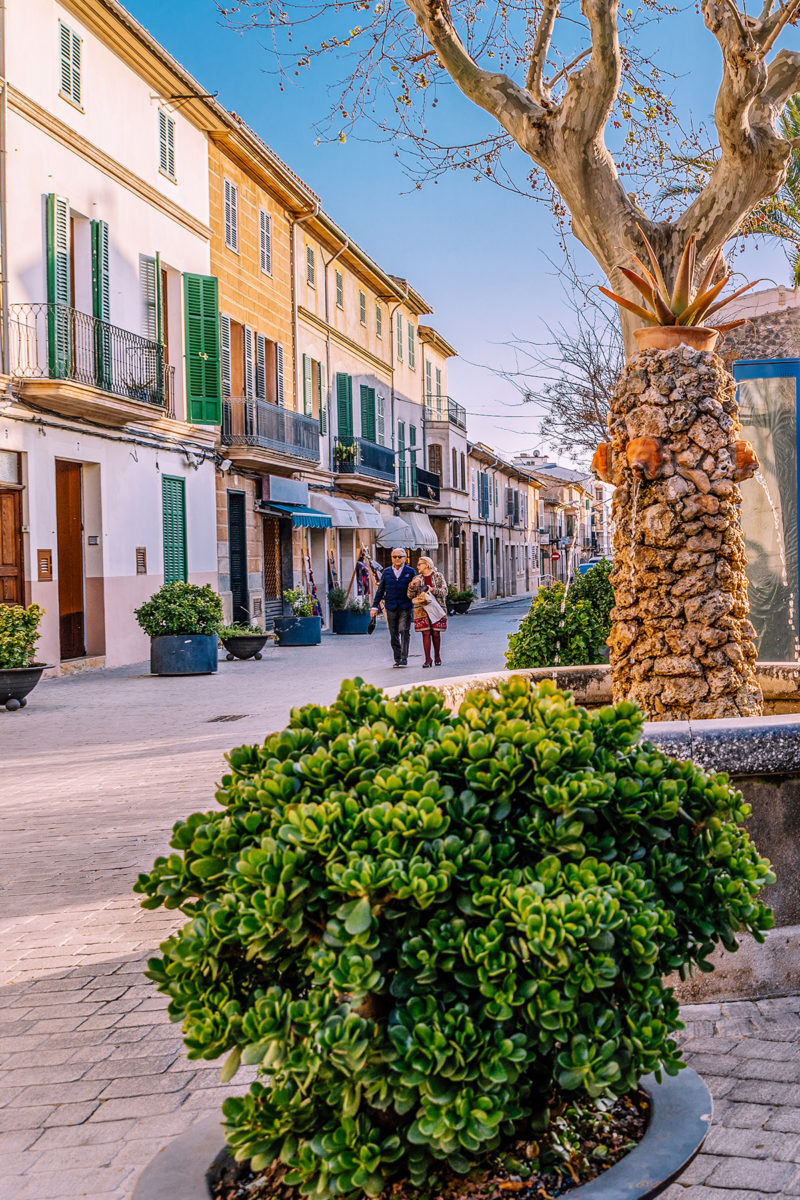 Today, the large community of this inland Mallorcan town offers a great and stable place in which to bring up a family. It has a plenitude of amenities and activities which are open all year round and has slightly lower property prices in the town compared to other parts of the island. Palma's International schools are easily reached within a 20-30-minute drive, and it has great road access to the rest of the island. At weekends, the centre of town is full of families and there is a great buzz and social scene here amongst the locals.
Llucmajor is not a celebrity hotspot itself, although well-known faces are often spotted on one of its golf courses throughout the year. Influential business tycoon and owner of Pepephone, Globalia, and part investor in Air Europa, Juan Jose Hidalgo lives close to Golf Maioris in Puigderros.
Last Word
If you are searching for an authentic town in which to live traditional Mallorcan culture, you will be hard pushed to beat what Llucmajor offers. It's history as a major and influential town is still felt today, the echoes and remains of it still physically prevalent in parts.
Llucmajor has everything you need for affordable and accessible all year round living, and yet close enough to escape into the throws of the island's scenery, countryside and spectacular coastline.
The locals are clearly proud of their longstanding heritage within the island, evident throughout the year in their coming together in celebration at the major events in this very Mallorcan town.