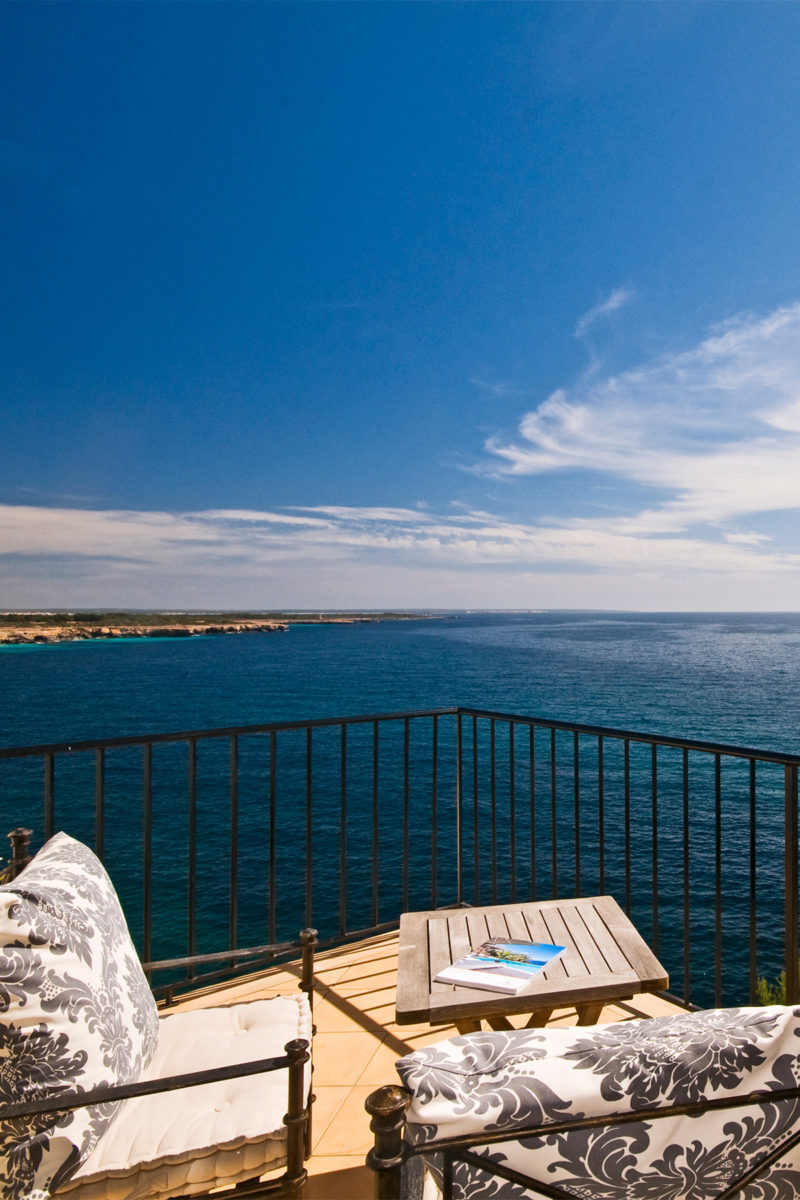 Authentic Llucmajor, Mallorca's largest municipality is often overlooked, and yet, it offers just about everything one could want in terms of lifestyle, property and investment opportunity.
Just 15-minutes drive from Palma and its airport, this vast area incorporates a historical town, beautiful rural countryside, mountains and sparkling coastal villages. One of the best things about living in Llucmajor is the quality of life you can expect. The lack of mass tourism here means that it is more of a local's place. There are very few hotels, and those that there are, are mainly agroturism. Day to day supplies and amenities are reasonably priced, everything is on your doorstep and open all year round.
A short drive in either direction and you are in Palma, the airport, the countryside or on the coast. Historical townhouses, large country estates, rural fincas, luxury frontline villas and fantastic investment opportunities are what make up property for sale in Llucmajor and are yours for the taking within its 327km2. As the location is a less popular and developed than places like Port Andratx, it means that you get much more for your money (up to three times as much) and yet still receive all of the same benefits.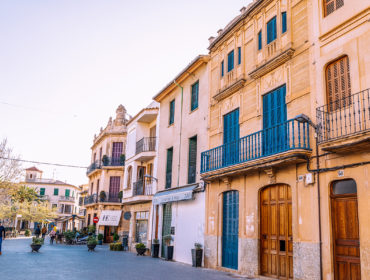 If you are searching for an authentic town in which to live traditional Mallorcan culture, you will be hard pushed to beat what Llucmajor offers.
The mix of nationalities here include Mallorcans, Germans, Austrians, Swiss and Dutch. It attracts families, couples and second home owners alike, who want to experience the real Mallorca and take advantage of fantastic, all year round amenities and sense of being part of the local community.
Where to buy a property in Llucmajor
Llucmajor Town
Townhouses fill the grid-like streets of this authentic Mallorcan pueblo. Many of the older ones have been tastefully and respectfully renovated to maintain the charming original features. It provides a great 'lock up and leave' opportunity for second home owners, compared to larger, rural properties that require much looking after. It's also a great place for families as everything here can be reached by foot. With the city, airport, mountains and coast all on the doorstep, it really is a fantastic location.
The Countryside
The surrounding countryside in this biggest of the island's municipalities, is vast. Large detached plots occupied by traditional fincas with land and country estates are dotted amongst farmlands, vineyards and olive groves. With the mountains looming in the distance and the sparkling coastline within close reach, this part of Mallorca offers idyllic living. Proximity to the city and great connection to the rest of the island make this an ideal location to be based and offer great value for money.
Cala Pi
Tranquil and peaceful, this holiday resort on the south coast is the earliest known settlement on the island. Just 40 mins drive from the city, it's magical cove, fringed by pine-topped cliffs and crystalline azure waters is surrounded by open fields and miles of unspoiled coastline. Property here provides outstanding seaviews over Cabrera, its lighthouse, and Colonia Sant Jordi and offers fantastic value for money. The same property on the southwest coast would cost you three times as much as here.
The Coast
North of Cala Pi is Tolleric, Badia Gran, Badia Blava, Sa Torre, Puigderrós, Maioris, Cala Blava and Son Veri Nou. All of which provide many different options for stunning coastal living, whilst offering close proximity to the capital and its many amenities. Badia Blava and Badia Gran are very residential, whilst Maioris offers more holiday homes. This area is the equivalent in distance from Palma as Camp de Mar and Port d'Andratx and although not quite as exclusive, it offers just as much, if not more, in terms of quality of lifestyle, and much more for the equivalent price.
Arenal
Arenal is split into two halves, one belonging to Palma, and the other to Llucmajor. It is fast becoming one of the best investment opportunities on the island as its reputation as a party place becomes a distant memory. Contemporary new builds are going up in place of older, uglier structures, attracting savvy investors and resulting in a climbing property market. Its close proximity to the city and airport and of course it's stunning, 4km long white Miami-like beach make it a strong rival to places such as Portixol, whilst presently offering more value for money.
Advantages to buying a property in Llucmajor:
The Municipality offers very good investment opportunities in a growing market.
Close proximity to the city, airport, mountains, coast and access to the rest of the island.
Great choice of living, there is a property to suit everyone's tastes.
The town offers all amenities, there is no need to drive.
It provides authentic Mallorcan life amongst a mix of nationalities.
Lack of hotels means lack of mass tourism, so pace of life is consistent throughout the year.
Marriott Golf and Vacation club quality offers leisure facilities and tasteful tourism.
Great location to buy property for holiday rentals for a healthy ROI.
Many new fine dining restaurants are opening in the area.
Daily living is not overpriced compared to other parts of the island.
Some things to bear in mind
There are strict new building laws for rural properties.
Paperwork for planning applications is extremely important and can be laborious.
There is a lack of international schools on the doorstep and in the southeast in general. The nearest international schools are in Palma.
Cala Pi does not have pipework for sewerage and so homes still have to use septic tanks.
The Llucmajor side of Arenel is still not the most attractive, but it is improving all the time.
All first line properties in Arenal have already been sold.
Most first line plots of land along the coast are sold.
Llucmajor Price Guide
3/4 BEDROOM TOWNHOUSE
300.000€ (needing renovation)
600.000€/700.000€ (after renovation)
LARGE COUNTRY HOME AND DETACHED PLOT 
1.000.000€ – 3.500.00€
5+ BEDROOM LUXURY FRONTLINE VILLA
2.900.000€ – 8.000.000€
(Please bear in mind that prices are subject to change)
Types of property in Llucmajor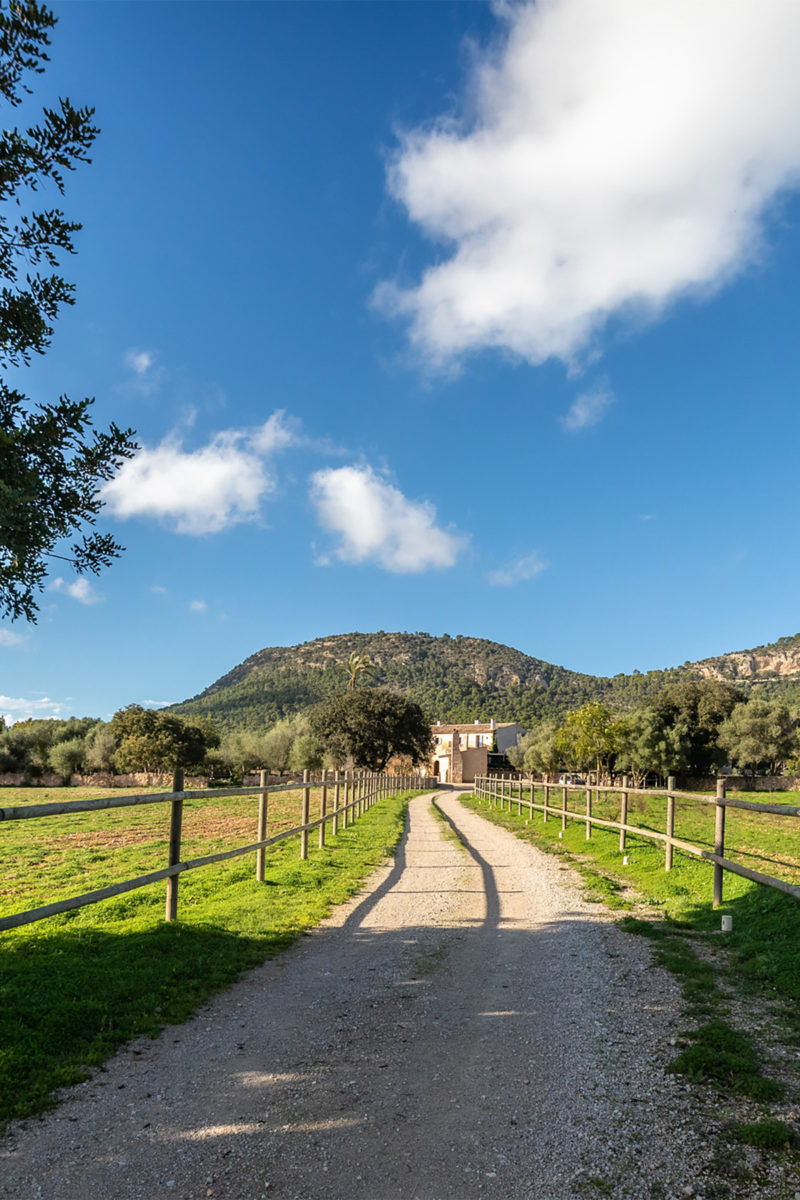 Llucmajor Town
The town's ancient streets are lined with traditional, historic townhouses and a few apartments. Most have been reformed, whilst respectfully maintaining the traditional feel and features of these properties. Rustic wooden ceiling beams, exposed stonework, arched basement ceilings and ancient tiled floors have been renovated. Some of the larger properties also offer courtyards and cellars. These are popular for family living as they provide space and ease of reach to all local amenities.
Countryside
Large detached plots offer traditional stone fincas with many charming features, and substantial country homes, amongst spacious countryside and farmland. Authentic natural materials such as stone and wood are the main fabric, and some of the older properties here have original features that echo their agricultural past. They offer privacy and tranquil living, gardens for growing fruit, almond and carob trees as well as olive groves and vineyards, vast space for parking, outdoor entertaining spaces and swimming pools. Those that face south offer all day sun.
The Coast
Detached plots with a mix of traditional and contemporary large luxury villas adorn this divine coastline. Authentic, older style stone Mediterranean villas with palm trees, native shrubs and bougainvillea, sit alongside modern white-box style villas. Infinity pools, indoor bodegas, large open plan living, outdoor entertaining spaces and sensational views offer an outstanding quality of lifestyle in the sun. Jeffrey Archer's home 'Writer's Block', situated in Puigderrós, takes advantage of all these sensational qualities.
Rules & Regulations
New laws were brought into motion in March 2020 in relation to the countryside in Llucmajor, in order to protect and preserve it for future generations to come. These laws prevent the building of contemporary style new homes in this area, as well as the building of any new home over 500m2. This means that the value of large older properties here will increase, so now is a great time to buy here in terms of return on investment.
There is also now a maximum build size of 250m2 (900m3), on any sized plot and only one house is to be built per plot. This equates to a maximum of between 1.5% – 2% in general, for the building of living areas and only one kitchen is allowed. Applications for on site guest accommodation to be built will not be granted.
Although these regulations sound rather harsh, ultimately they will provide peaceful and tranquil living, surrounded by much space and rural land, and protection to the environment for years to come.
What the Experts Say About Property in Llucmajor
"Llucmajor offers a fantastic investment opportunity. The next 5 years will certainly show up to 5% growth, year on year, across the whole of the municipality. Arenal may take a little longer to achieve this, but it will happen."
"Llucmajor offers an unbeatable position and more people are moving out of Palma to invest here, because they receive more value for their money, whilst remaining close to the city and all the advantages of its great infrastructure."
Adam Baggeley & Cetin Yarar, Kensington Finest International
"Llucmajor is the largest region in Mallorca and for that reason it is ideal for anyone. There are small country houses in quiet areas, newly built and luxury fincas, apartments in large complexes in both local and foreign communities, townhouses near the weekly markets, Mediterranean or modern villas and semi-detached houses with pools. Everyone can find their ideal property, thanks to its diversity."
Maya Deutsch, Engel & Völkers
Trusted real estate agents in Llucmajor
See below for more Villas for sale in Mallorca!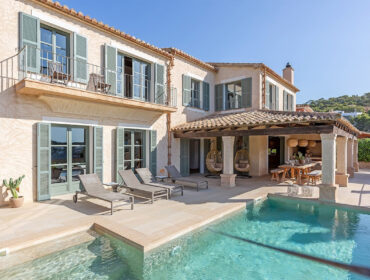 Discover the best Mediterranean villas for sale in Mallorca handpicked by Dr. Helen Cummins and team of local property experts.