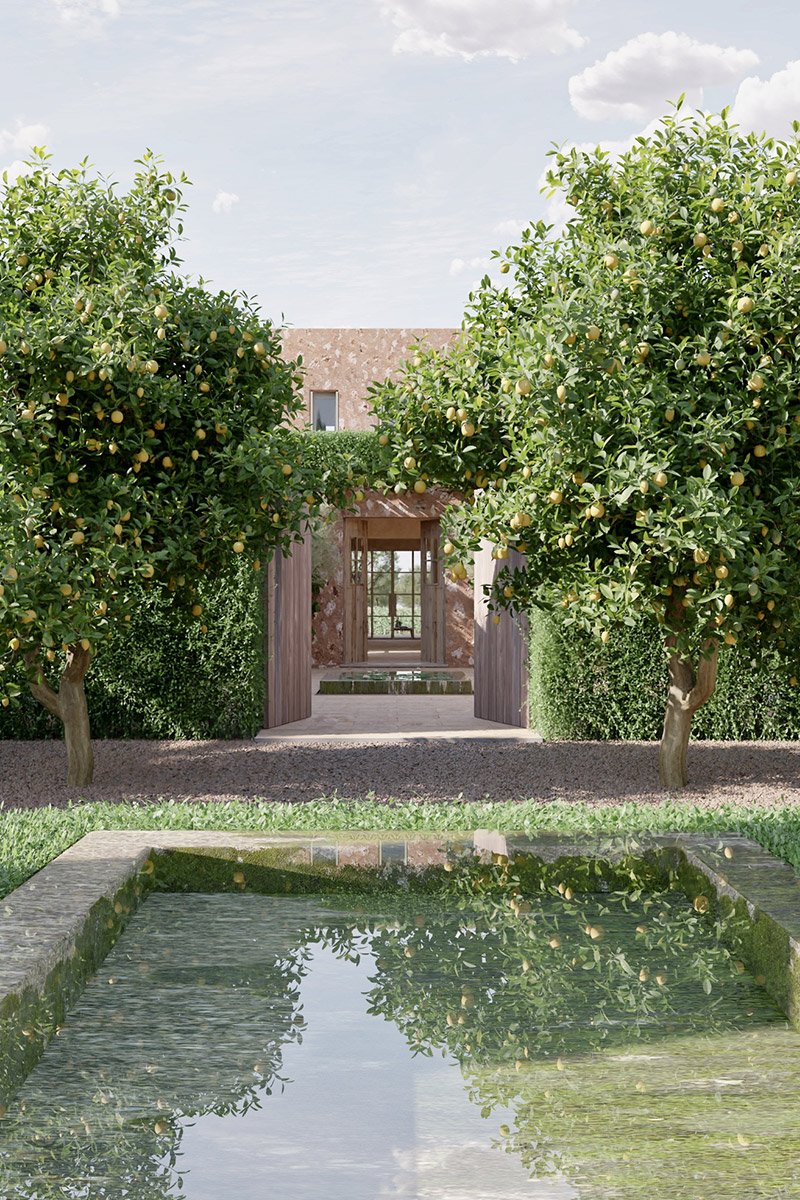 Just looking at images of Finca La Bastida makes us feel calm. We can't take our eyes off this sumptuous estate nestled in ravishing countryside close to Sa Rápita and the paradise beach of Es Trenc, on Mallorca's south coast. The ongoing project is the latest exciting masterpiece by architect Sergi Bastidas, famous for creating jewels like Rialto Living, and five-star resort Can Ferretera. Working alongside construction company Savibal, the architectural genius is in the midst of delivering something quite distinct from all other properties in Campos: 35,000 square-metres of absolute perfection, merging beautifully with the environment.
Property Interior
Immersed in Bastidas's vision, it's immediately apparent that the utmost care has been taken to build a home out of the very best raw natural materials. Evidence of this is spread throughout the 1,100 square-metre interiors; honey stone blending with wood, lime and cane to stunning effect. The expansive living quarters are divided into two buildings, a main residence and guest house, spread around an elegant patio complete with restful water fountain, flanked by cypress trees. Wherever you find yourself, be it one of the seven en-suite bedrooms, one of the two incredible living rooms or kitchens (one fit for a Michelin restaurant), you are cosseted in a harmonious ambience. Perhaps you'll wander into the cinema room or down to the wine cellar; go for some serious relaxation in the spectacular spa, or take a workout in the state-of-the-art gym. Or maybe, enticed by the view from the multitude of large windows, you'll go outside…
Property Exterior
North, south, east or west? Take your pick. Intent on facilitating connection with nature, Sergi Bastidas has planned myriad terraces in all directions. If you can draw your gaze away from the beauty of the exterior façade with its warm pastel walls, Mediterranean shutters and Arabic tile roofing, it's time to take a splash in the swimming pool, dappled by palms, and barbecue in the outdoor kitchen. Beyond the enchanting landscaped grounds, the estate's own vineyards and olive trees whisper in the soft island breeze.
Property Location
The property is located in Campos, one of the villages that captivates with its rural beauty and Mediterranean authenticity. Its traditional architecture transports you to the essence of island life. Just 15 minutes away we find the town of Llucmajor. Surrounded by fields of almond and apricot trees in the plains below the Puig de Randa, this village is a traditional Mallorcan place to live. The local entity of the same name includes sixteen other villages, making it the largest on the island.
Due to its ease of access to Palma and its international airport, Llucmajor is an ideal location from which to commute, either to the city for work, or beyond to other European destinations. It is also a great location if you are able to work from home, with plenty of amenities all around.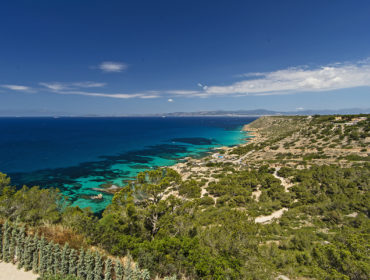 As more people move out of Palma in favour of a quieter lifestyle, the property market is Llucmajor is seeing increasingly more interest.
Local Amenities
Thanks to the sheer size of the municipality, there are plenty of restaurants, cafés and supermarkets nearby. Tourism is prevalent in the area meaning that there are plenty of international services within close reach. Although for many residents in Llucmajor, Palma is often where they will go shopping – given its easy access and non-winding 25-minute car journey. International schools including Green Valley International, Bellver International and BIC can be reached within a 35-minute car journey.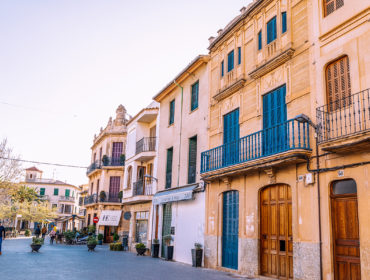 If you are searching for an authentic town in which to live traditional Mallorcan culture, you will be hard pushed to beat what Llucmajor offers.
What we love about this property
"Feeling integrated with Mediterranean nature in a contemporary palace, built with sustainable materials"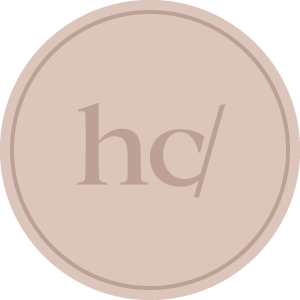 Tell me more about this property!
The real estate agency selling this property will be happy to answer any questions you may have. Simply fill in the form below and the agent will get back to you shortly.
See below for more Villas for sale in Mallorca!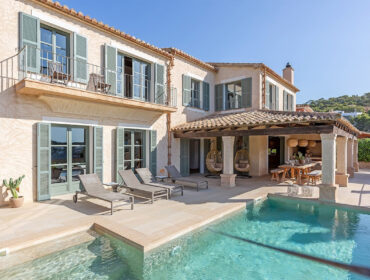 Discover the best Mediterranean villas for sale in Mallorca handpicked by Dr. Helen Cummins and team of local property experts.