JO, 38, From London, UK
"I've lived in different countries all over the world but I never thought I would feel so empowered here, especially within the expat community. The people that I've met have inspired me to push my business, learn Spanish and make the most of what surrounds me. My confidence has grown and I think that's down to the strong community of women here. I've taken a lot from the mymuybueno Women in Business meetings and I go regularly to the Girl Gone International meet-ups which are great. Since moving here I've never felt more settled, I still love travelling – and sometimes I do need to get away for a bit (especially out of Palma) – but I always come back! It's where I feel most comfortable."
Jo moved to Mallorca in 2008 and is Director of nanny agency Evelyn & Bloom.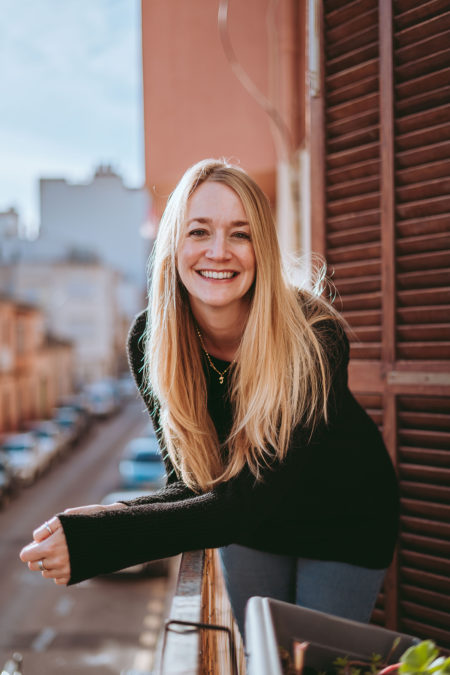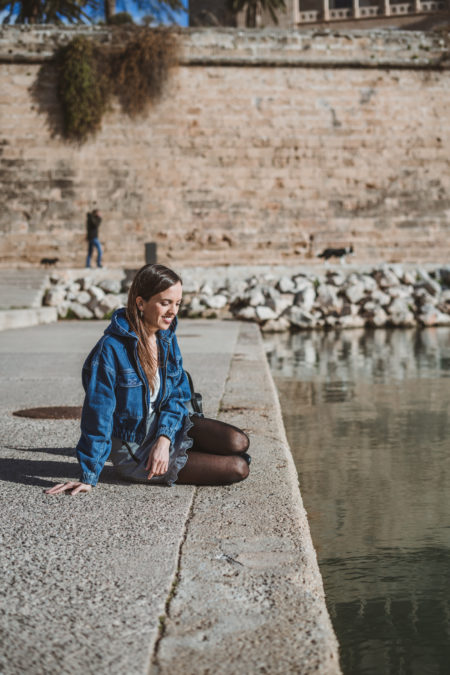 BELÉN, 34 From Patagonia, Argentina
"I arrived on Mallorca with just a suitcase full of summer clothes! I never planned to stay, but there was something that pulled me in. The artists, the music, the culture, it all speaks to me, and as an actress I am so thankful for the people that trust me to bring life to their scripts. I'm currently studying Mallorquín so that I can feel more connected to the community here. I am really passionate about the island and I think the best way to understand it is to learn the language!"
Belén moved to Mallorca in 2015 and is an actress.
ELEONORA, 27 From Venice, Italy
"I moved here at first to be an au pair for a Mallorcan family – they really welcomed me in with open arms. I feel privileged to have them in my life, they've showed me so much kindness. It's the people that make living here so fun. I met a lot of my friends through Ruta Martiana and Connect Lingus and now I feel part of a great Italian community. It's really helped with feeling settled – sometimes I just need a little dose of Italy! The other thing is my bike. There are cycle paths all over Palma – in ten minutes I can be anywhere I want to be. If I have a bad day or I'm a bit down I cycle along the promenade and I instantly feel better."
Eleonora moved to Mallorca in 2018 and is working in retail.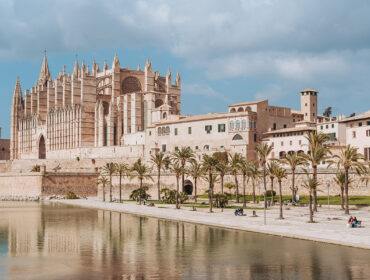 Palma de Mallorca is a city full of surprises. Move to Mallorca's capital and discover the very best of what the island has to offer.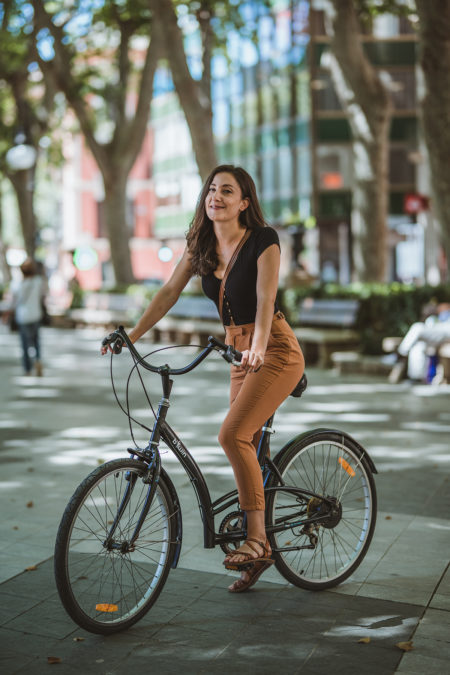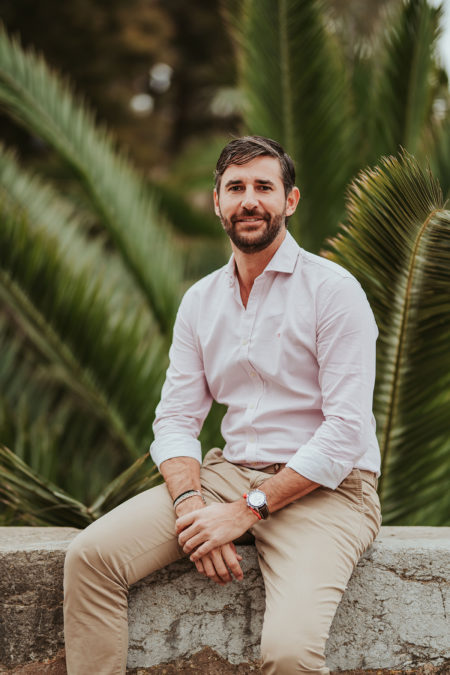 YAGO, 39 From Madrid, Spain
"Everything is so close together on Mallorca. In a few minutes you can be in the mountains with all these great hiking trails, and then you've got the beach. There is a real difference here as well amongst the people. You can interact with the international community so easily, it's not necessary to go to a particular neighbourhood. In Madrid it's mainly just Spaniards, and for me, it doesn't feel so integrated. I am very grateful for choosing to start a family here. I have a five year-old Mallorcan son and it's a very safe place for him to grow up in. As a family we love going to Es Trenc, playing golf and also going down to Maritímo where we cycle, roller skate and enjoy the weather."
Yago moved to Mallorca in 2011 and is Director of Golf at Mallorca Marriott Son Antem.
JAN & CLAUDIA From Hamburg & Berlin, Germany
"I moved here without knowing the island. It wasn't planned to be for a long time, but it evolved after nineteen years! We love almost everything. One thing that stands out for me is the blue sky. When I go to Germany now I really miss it. And of course the other thing is good food – everything is so fresh. We even make our own bread!" – Jan
"I can say that after a year or so of moving here, I noticed how much healthier I felt. My allergies completely stopped and I had a lot more energy. Also, when I walk around Palma I feel so in love with the architecture and the ambience. My youngest daughter is always saying it's like a film-set! And it is!" -Claudia
Jan and Claudia moved to Mallorca in 2001 and are directors of real estate agency Domicil Mallorca.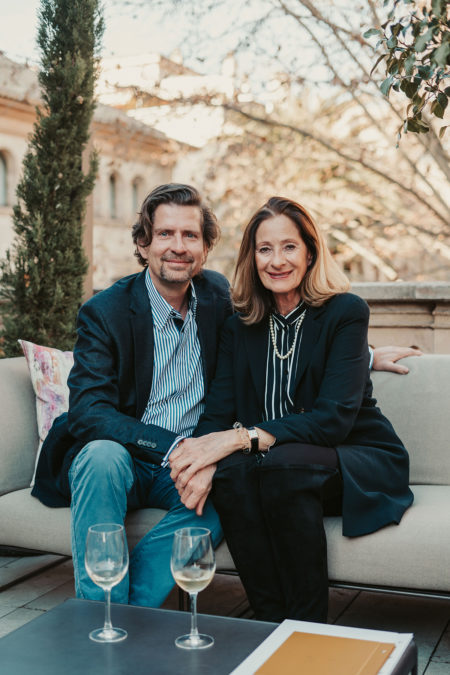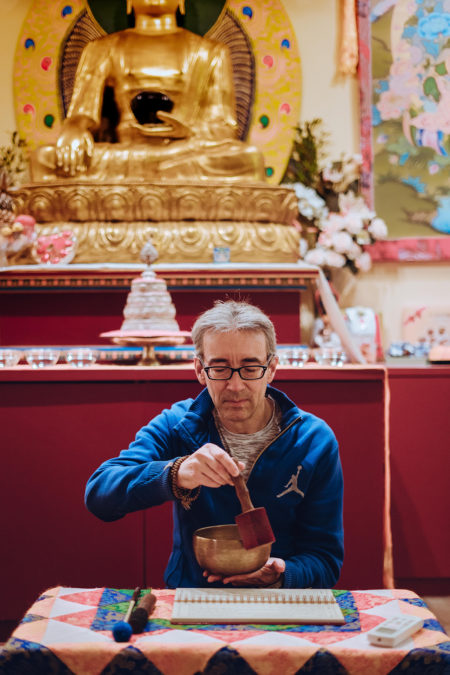 DAVID, 57 From Kent, UK
"I'm so grateful for the teachers that I met here, and the path that I found. For many years you could say I'd been shopping in the 'spiritual supermarket' and it reaches a time when you say I need to stop doing that and do something more concrete with a defined path. I met our Buddhist Lamas who live in Madrid down a little side-street café in Palma. It's one of those situations when you say 'how do you possibly find two Tibetan Lamas in Palma?' but that's how it turned out. I came to Mallorca maybe to find that. I was working in London before as a managing director of a property development investment company and now I run my own Buddhist meditation centre in Palma! I think we should all stop resisting the present and just go for the ride!"
David moved to Mallorca in 2005 and is Director of Centro Lama Tsongkhapa.
PENELOPE, 43 From Washington DC, U.S.A
"On my personal journey, I've found solitude on Mallorca and become much more independent. I've never lived before by the sea, and I think it brings some kind of mental calm, a kind-of serenity you could say. I was at a place in my life where calm was needed, and since moving here I've been able to breathe and work on myself. I've worked at three different schools since I've lived here and I've made friendships in every single one. The people from Mallorca have really taken me under their wing. I lived in La Rioja before where I spent half my time in America and half in Spain. But here it's different, last year was the first time I didn't go home. Mallorca has become home."
Penelope moved to Mallorca in 2016 and is an English teacher.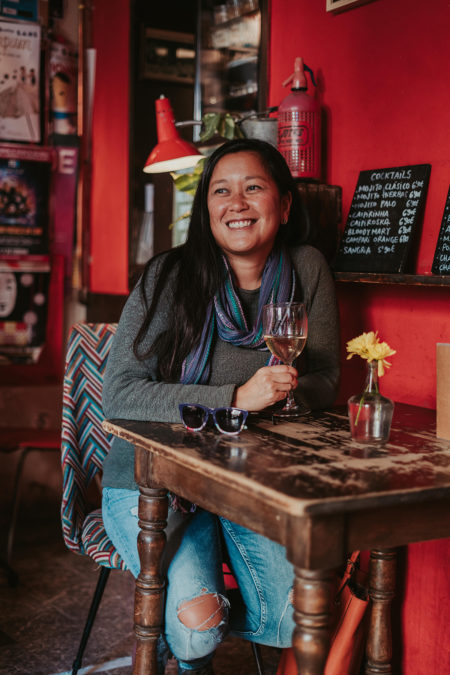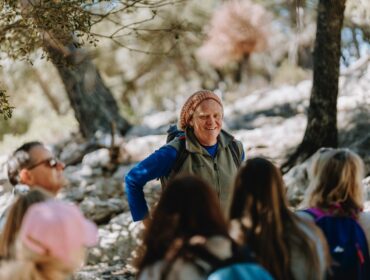 Find out how to make Mallorca your home with the new Living in Mallorca magazine, filled with inspiring articles, useful guides and everything you need to plug into the community.
If you would like to find out more about living in Mallorca and the life the locals enjoy, read the essential guide to Living in Mallorca for free.
Photos by Sara Savage
Text by Rosie Foot