It doesn't have to be all text books and dictionaries when learning a language. We all learn in different ways, but understanding which way you learn best is half the battle to learning effectively. Mallorca is a hub of international converse, with people from all over the world moving to the largest of the Balearic Islands.
Tourism is Mallorca's biggest sector, meaning that English and German are spoken widely and are strongly encouraged in schools in Mallorca. Spanish and Catalan are the island's co-official languages and are recommended for those who've moved to Mallorca and plan to stay permanently. Many expats will get by most of their lives only speaking in English (given the island's thriving tourism) but to really connect with the local culture, learning Spanish and Catalan come highly recommended.
Find out below some of the best places in Palma to learn a language as well as little tricks on how to overcome those nerves and feel confident with your new vocabulary.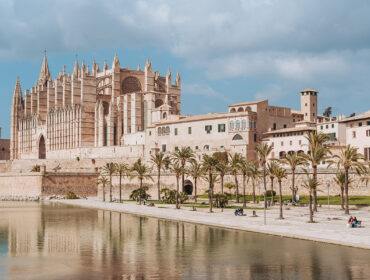 Palma de Mallorca is a city full of surprises. Move to Mallorca's capital and discover the very best of what the island has to offer.