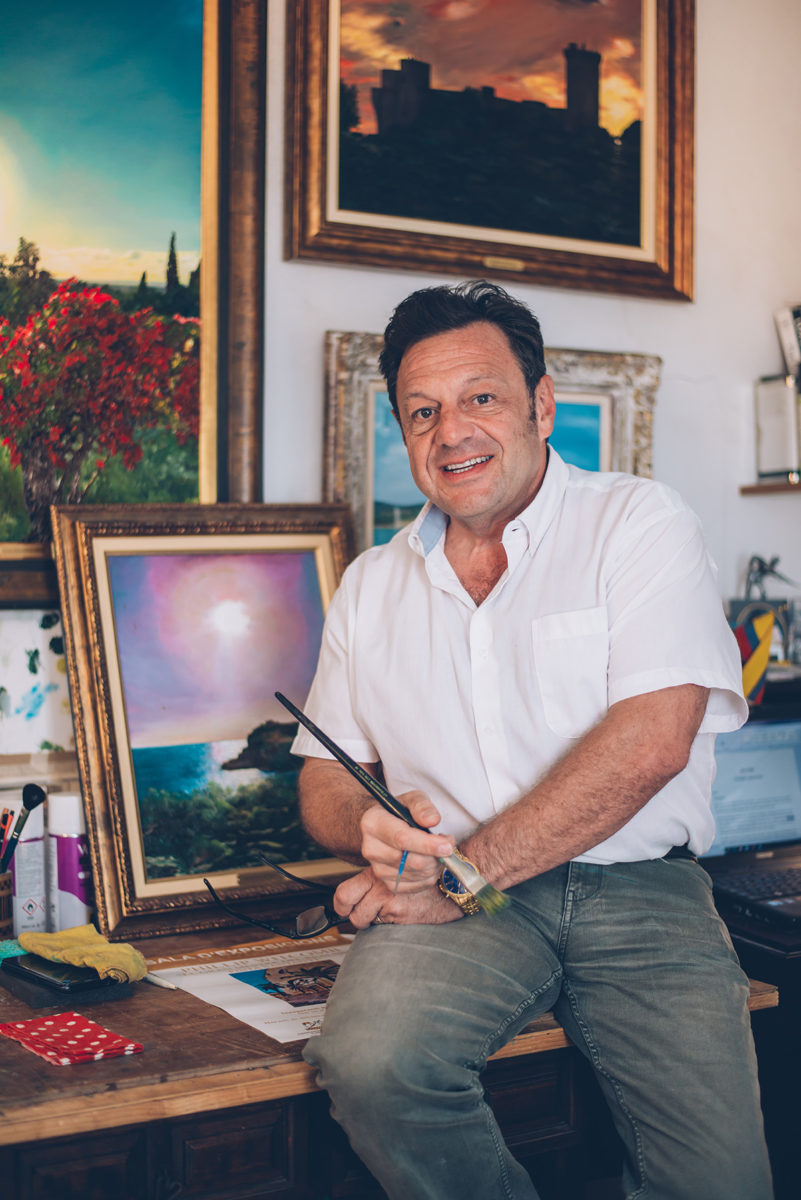 It's hard to believe that the amiable, articulate man sitting opposite me could be in any way related to the richest and most notorious drug lord the world has known. A Colombian who at one point controlled 80% of the global cocaine market and was responsible for countless gangland killings. Yet Phillip Witcomb shows me proof that Pablo Escobar is indeed his father and he was baptised Roberto Sendoya Escobar.
Phillip does bear an uncanny physical resemblance to his father, although unlike him, Phillip's eyes twinkle with a sparkle of good-natured friendliness. Indeed, Phillip exudes the easy charm and humour of his British public boarding school upbringing.
Phillip was born in the mid-sixties, the secret baby son of a 16-year-old Escobar and a 14-year-old Maria Luisa Sendoya, and rescued by Pat Witcomb – the man who would become his foster father.
"Pat was an MI6 agent on operations in Colombia, discovering me during a daring mission to uncover a secret cartel cash hoard. I consider Pat and Joan Witcomb to be my parents," Philip explains.
He enjoyed a lavish ex-pat lifestyle in Bogota until the age of nine, when his adoptive father, a debonair James Bond character himself, felt it safer to get him out of Colombia. He was sent to boarding school in Herefordshire in England. Yet still Colombian dignitaries regularly visited him during school holidays.

"I always knew I was adopted, but had no idea who my biological father was, or the danger I was in. It was only when I was 24, married with children, that my adoptive father finally told me. In 1989 Escobar started killing presidential candidates and began the war against the Dons of Colombia, killing thousands. From then onwards my life changed. The threat of vendetta killings against members of the Escobar family became a real possibility. As in my early years in Colombia, I learned to live with tight security 24/7," Phillip recounts.
However, when Pablo Escobar was gunned down in December 1993, Phillip hoped for some normality. "I found out about my biological father's death watching the evening news. My initial reaction was a feeling of huge relief. At first there were fears of reprisals but gradually things settled, and I was able to live a normal life again."
At 53, Phillip has finally found peace in Mallorca with his charming second wife Julie, and is writing a book about his extraordinary Colombian heritage.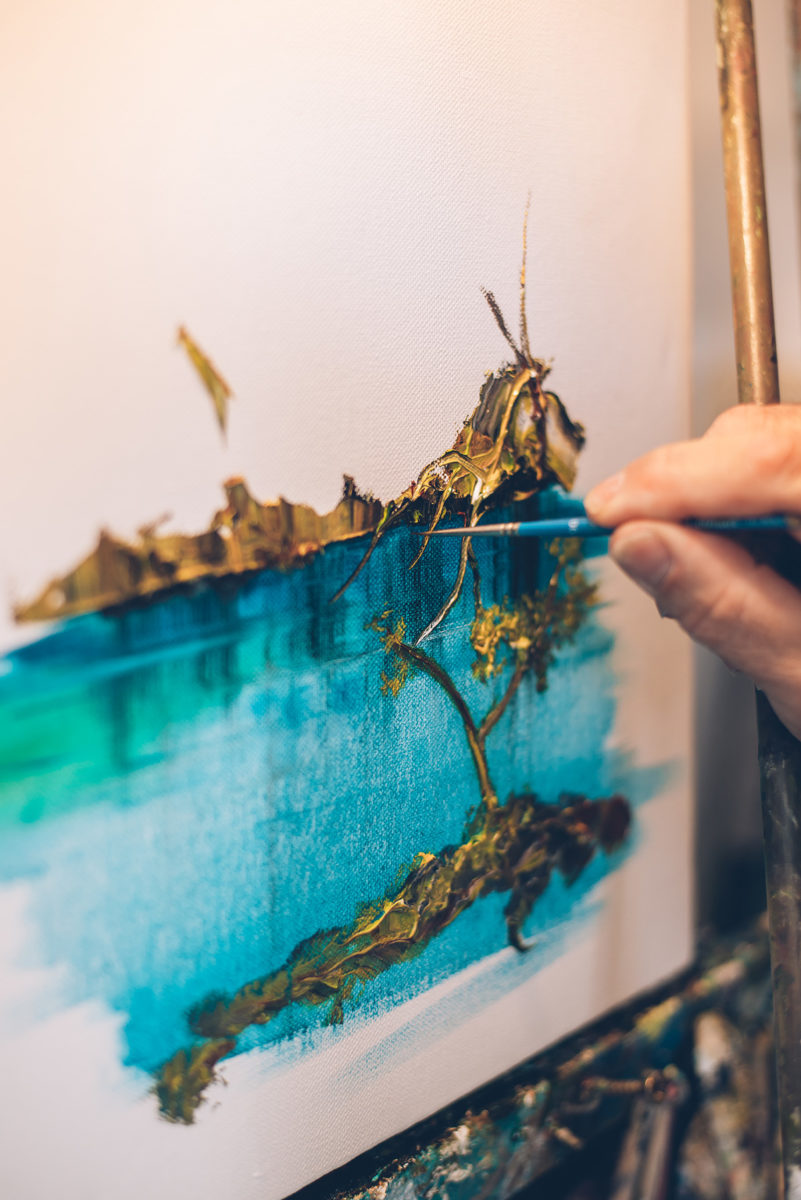 "Tucked away in the forest, here, my neighbours are the birds in the trees. This stunning Mallorcan landscape gives me the inspiration to paint, which is what I enjoy the most"
"I started painting from the time I was able to pick up a brush. Later while at boarding school in England, I studied in the studios of the famous English artist Roy Reynolds, a descendant of Sir Joshua Reynolds, the founding president of the Royal Academy of Arts in London. He was also a realist painter. It was Reynolds who taught me the many tricks of painting, which I now use to achieve the translucent effects in my work. He also showed me how to use layers of paint sitting inside varnishes to achieve vibrancy."
Phillip certainly captures the unique colours of Mallorca's idyllic landscapes and shimmering turquoise sea. His paintings are rare and particularly collectable.
He also works closely with various charities in England, to help improve the lives of disadvantaged children from drug-blighted communities.
"I feel a need to atone for the sins of my father, to give back to society."
DISCOVER MORE CELEBRITIES LIVING ON MALLORCA