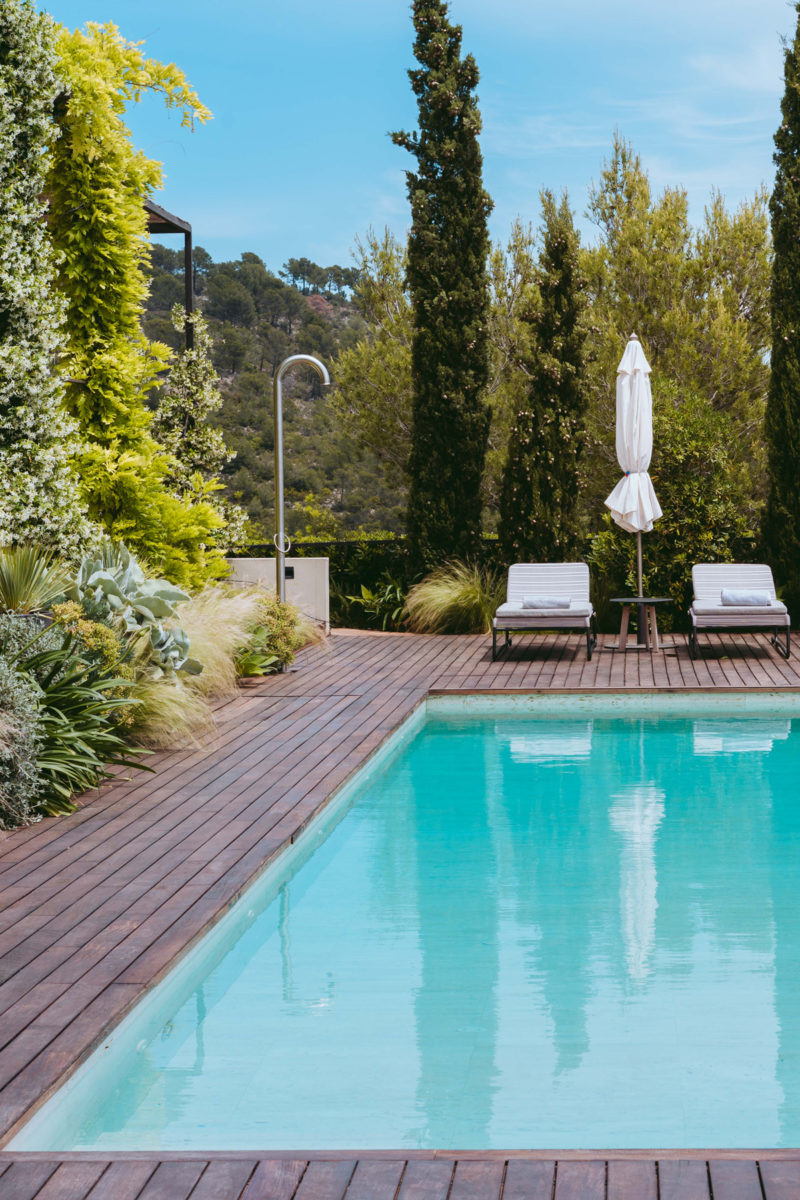 The private community of Son Vida rests high in the hills above Palma at a height overlooking breathtaking views of the sea and city. Drive through the 24-hour patrolled entrance and you'll soon see why Son Vida is a magnet for buying luxury property. Europe's top architects and landscapers are accustomed to executing their most progressive work here. Investors will arrive with substantial financial backing in Son Vida meaning that when construction projects are carried out, they reach exceptional standards. Just look at what construction companies like Llull Sastre are doing, their work is composed of some of the most energy-efficient luxury villas in Mallorca. In turn, this has created a smart catalogue of property and a sharp spike in buying interest. The number of transactions has almost doubled in the last five years, according to real estate agents Mallorca Gold.
Cutting-edge technology meshed with the latest design mean that properties here are sold for millions. Or rather tens of millions when you consider properties like The Chameleon House (entirely comprised of LED lighting) which resemble nothing else on Mallorca. Dream big in Son Vida and you'll find a property that matches. Think infinity pools, underground garages, helicopter pads, outdoor cinemas and basement saunas. There are no limits to what you'll find behind its gated driveways, particularly when you consider its strong celebrity appeal. Sightings of Claudia Schiffer and Pedro Almodóvar in the area set the tone for what kind of neighbours you might have in Son Vida.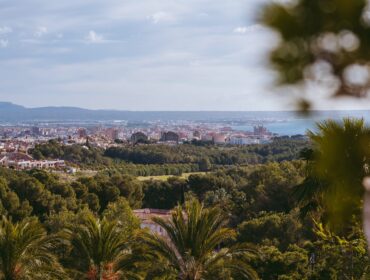 Only in Son Vida will you find Mallorca's best golf courses and most exclusive villas. Find out more in this informative guide by resident herself, Helen Cummins.
However, maintaining privacy is highly respected within the community and you can be sure that when you buy property in Son Vida, you're also buying absolute exclusivity.
Modern properties in Son Vida take an average time of six to nine months to sell, which for other existing properties can take up to two years. It is clear where the demand is in Son Vida and that lies in contemporary design. For buyers looking for a cutting-edge home not dissimilar to those in Los Angeles and the French Riviera, you're in the right place.
Where to buy a property in Son Vida
SON VIDA HILLS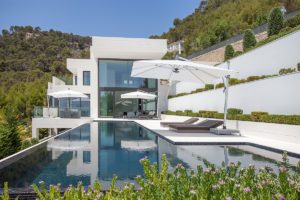 This is the upper part of Son Vida, where the largest and most modern and expensive houses are found. As you ascend the area's steep hills, you'll find that properties are sea-facing with big windows and open gardens to maximise on views. Most properties are set back from the road behind gated fronts and lots of vegetation for privacy. Minimalist architecture is common here, but that doesn't mean you won't find some gorgeous Mediterranean-style villas.
If you want to see the very best in property in Son Vida, you'll head to the hills. The views at the top span the entire city and Palma bay which – paired with beautiful design – is why prices are high.
SON VIDA GOLF
Head to the lower part of Son Vida near Golf Son Vida and you'll find that properties tend to be more secluded with smooth, flat gardens.  These type of properties are preferred by the Spanish or by foreign families with small children since they can play in the garden on flat terrain. As you'd expect, looking out over the golf course exudes a more rural ambience. Particularly in the shadier areas, properties benefit from their own green haven, which for buyers looking for tranquil family life in Palma, is the perfect place to settle.
NEW SON VIDA
This area is an extension of Son Vida, where plots have been created to fulfil the increasing demand; many of which are situated in the Son Vida Hills. The main difference in New Son Vida is the smaller plot size at a minimum of 1000m2, which is half than what you'll adhere to if you build in the older areas.
New Son Vida has arisen in the last 15 years and matches well with the Old Son Vida. If it weren't for the cranes that line the horizon, it wouldn't be obviously clear where the new begins and ends. This is characteristic of Son Vida, where all properties – regardless of age – blend together.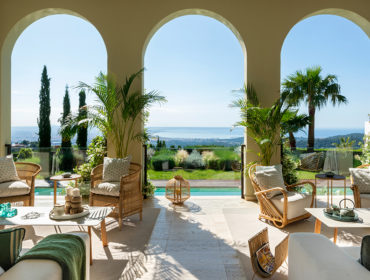 After three years of redesign and input from designer Andrea Pussin and gardener Stephen Woodhams, Helen's home in Son Vida is ready to be enjoyed.
Advantages to buying a property in Son Vida
Single road entrance and 24hr security on-site make it very safe
Quiet and peaceful setting
Conveniently located, Palma is a 10min drive away
Close to the village of Son Rapinya, perfect for buying amenities
The only private urbanisation in Mallorca
No ugly buildings or outdated properties
Stunning views overlooking Palma city and bay
Lots of "turn-key" properties available (ready to move in straightaway)
Distinguished neighbours from various nationalities
Home to three of the best golf courses in Mallorca
Good transport links to Palma
No such thing as an unsaleable property in Son Vida
A rich portfolio of modern and avante-garde architecture
Some things to bear in mind
One of the most expensive areas to buy in Mallorca per sqm
Plots of land to build-on are seldom found
Lots of construction going on so expect cranes and lorries on the roads
Very few restaurants and places to socialise within the urbanisation
Lots of steep hills
Son Vida Price Guide
APARTMENTS:
€800.000 – €1.5 million
VILLAS:
€4.7 million – €10 million
MANSIONS:
€7 million – €30 million
(Please bear in mind that prices are subject to change)
Types of property in Son Vida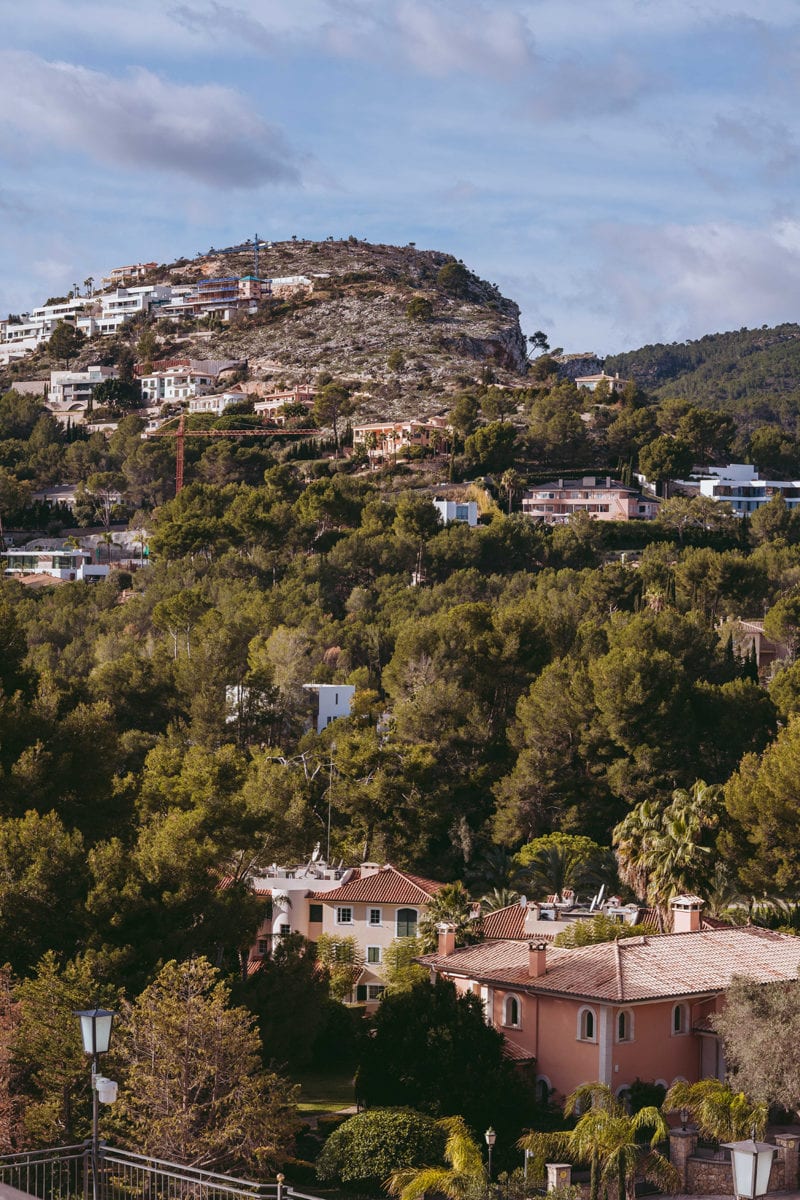 IN THE HILLS
The hills have attracted a wealth of international buyers to Son Vida which has naturally brought an architectural shift in the area. This means that while typical Mediterranean villas dominate mostly, there are plenty of builds that draw off American, German and Scandinavian design. At the highest price point, you'll be looking at a five-bedroom stately home with staff quarters, infinity pool and outdoor kitchen. Of course, what you see on land doesn't always tell the whole story. Some properties staggered into the hilltop will go underground for the purposes of a climate-controlled wine cellar or garage.
The variation of property in the Son Vida hills is as wide as its views over Palma Bay. There is not one defining characteristic of architecture, but what you can expect is nothing short of luxury. Whether it's a neo-classical mansion, Malibu-style home or Mediterranean style finca, the level of design is set to impress.
FACING THE GOLF GREEN
Properties surrounding the golf courses are typically luxury villas, sheltered by lots of vegetation and trees. Given these tend to be more family homes, their style often follows the typical Mediterranean layout with large garden and pool. Driveways are often larger which is owed in part to the flatter terrain. Mallorcan stone, white exterior and terracotta roofing feature mostly, with the occasional more avante-garde property.
There is some difference in property around the Castillo Hotel where you'll see the Son Vida Residences, a development aimed at buyers looking for a smaller style of property. Each of the 16 villas are all on south-west facing plots measuring between 400 and 700m2, which come with large gardens and private swimming pool. Residents looking at property here will be pleased to hear that its association with Castillo Hotel and Arabella Golf means a host of exclusive offers available. These include discounts in dining, health, beauty and sports at both establishments.
RULES AND REGULATIONS
When plots of land come up for sale they will almost always have building licenses attached. These will typically start at around €1.6 million in Son Vida, but be advised that a policy has been introduced limiting new builds to a minimum of 1000 sqm to ensure a fair measure of privacy. There are plenty of experienced architects and building experts in Palma that will be happy to advise you and ensure the process runs smoothly.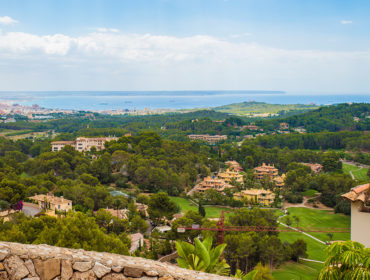 What's it like to living in Mallorca's most exclusive area? Son Vida is home to beautiful villas and the best golf courses in the Balearic Islands!
What the experts say about buying property in Son Vida
"Son Vida is a very stable real estate market with a price increase of 5% to 7% per year. Prices very rarely rise nor fall drastically. This is because property owners are rarely affected by adverse economic situations or crises, so buying a property in Son Vida is a safe investment."
"Son Vida is the most exclusive in Palma. It exudes international glamour and is popular with families and golfers."
"The average sale price in Son Vida is 4.5 million euros. The vast majority of clients search for properties between 3 and 7 million euros."
Lucy Adamson, hc/ Mallorca Living

See below for more Villas for sale in Mallorca!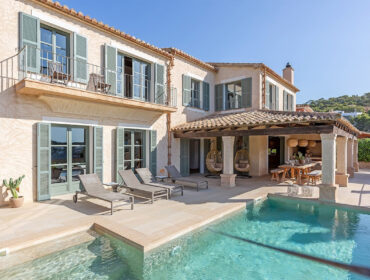 Discover the best Mediterranean villas for sale in Mallorca handpicked by Dr. Helen Cummins and team of local property experts.