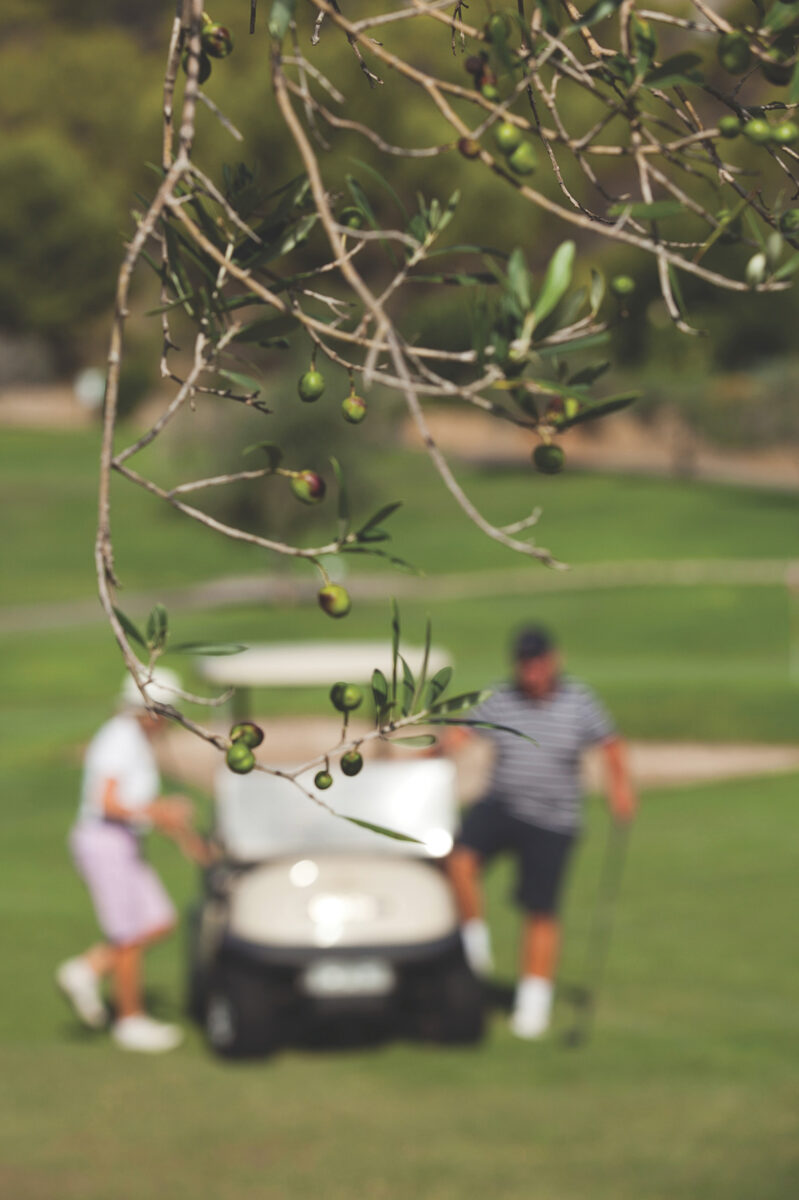 Son Vida is an exclusive area of the city of Palma, located in the southwest of Mallorca. The landscape in this area of the island is perfect for golf, consisting largely of lush green areas and mountain hillsides. There are three golf courses in Son Vida which are enjoyed by residents for differing reasons. There is Golf Son Vida (loved for its challenging terrain), Golf Son Quint (for its ease) and Golf Son Muntaner (for its breath-taking views).
All three courses are managed by Arabella Golf Mallorca and have been awarded for their excellent environmental management. Each course includes a restaurant and a Pro Shop with the addition of an Outlet Corner at Son Quint.
Son Vida is not only adored for its golf in Mallorca, but across the Balearic Islands. The views of the Mediterranean Sea and Palma de Mallorca are unlike anything else you'll find  – hence why the area is popular with golfers who often end up buying property in Son Vida.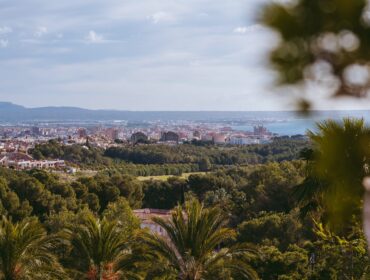 Only in Son Vida will you find Mallorca's best golf courses and most exclusive villas. Find out more in this informative guide by resident herself, Helen Cummins.
Son Vida Golf on Saturdays
Golf is a big part of the Son Vida lifestyle and you'll find that Saturday mornings is a regular meeting time for local golfers of all nationalities. Many residents living in Son Vida share a passion for sport so when it comes to socialising and making friends, playing golf is a good way to get know your neighbours. Spanish, English, German and Swedish are some of the main languages you'll hear on the green thanks to Son Vida's international community. The main attraction for tourists visiting Son Vida is to play golf, so the area is primed for welcoming golfers from all backgrounds.
On Saturdays, you'll often find golfers relaxing after a round of golf at the 5-star Castillo Hotel Son Vida for a coffee in the sunshine or for lunch at one of the restaurants on-site. From each of the golf courses, there is a shuttle service on offer – making it easy to play at one course and meet friends at another.
Pitch + Putt at Golf Son Quint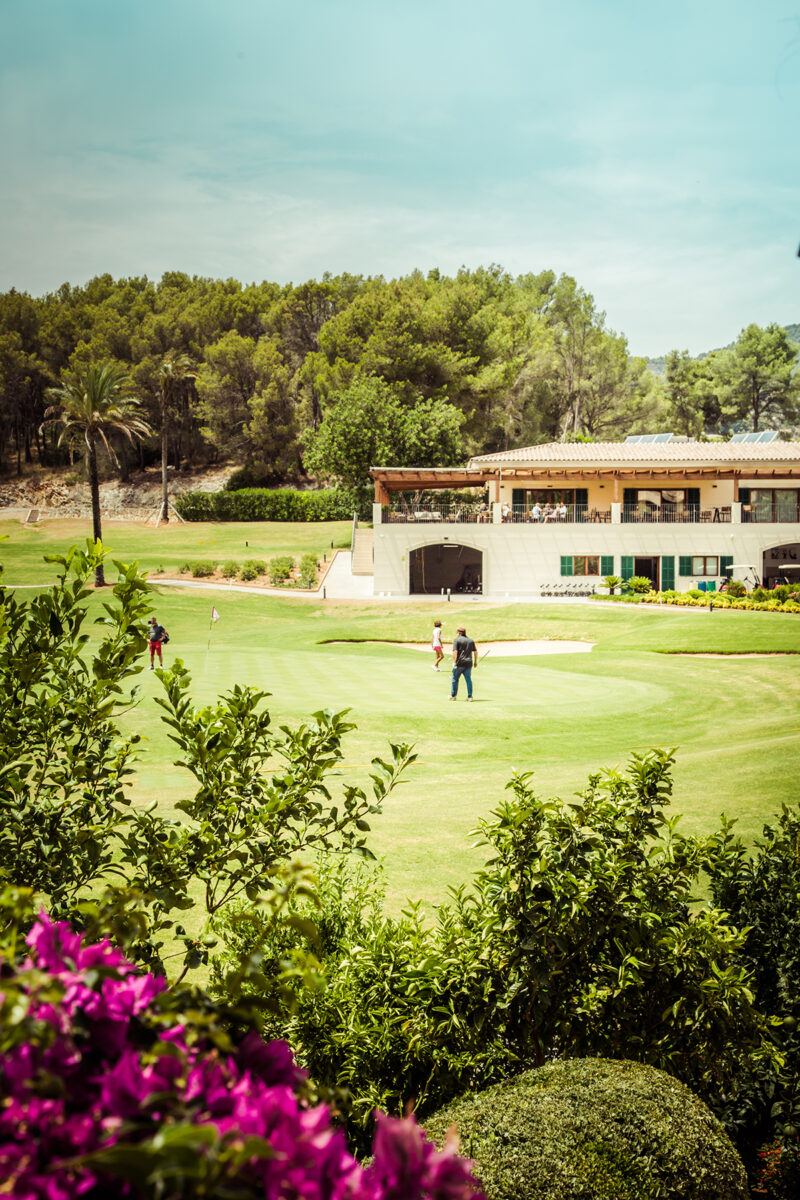 Alongside the three courses, there is also a Pitch + Putt course for beginners. It is much more relaxed here and recommended for those who have never played golf before. No dress code is required (although no flips flops) and you don't need a golf license or handicap. Clubs are also available to rent.
This course is the only Pitch + Putt on Mallorca and was designed specifically in 2009 to help golfers improve their short game (total length 638m).
Once a month, Son Quint run a Pitch + Putt Challenge involving 12 tournaments to help beginners improve. It is recommended for new residents to Son Vida who wish to improve their game before moving on to one of the three main courses.
Golf Academy at Son Muntaner
For those who wish to take golf lessons in Son Vida, there is the Natural Golf Management Academy at Son Muntaner. Classes are available for both adults and children and can be enjoyed in groups or one-to-one. The 'Golf Natural Guidance' teaching method is recognised around the world for being one of the most effective – created by Spanish golf coach Toni Plannels.
Classes are available in multiple languages and follow 5 basic stages. They outline your objectives, examine your health and take the approach of learning while doing. On day one, students are on the course with a golf club in hand.
There is also Junior Academy on-site which follows exactly the same method and has over 200 students currently enrolled. If you and your family are looking for golf lessons in Mallorca, there is nowhere better than Son Vida for professional guidance and support.
Golf restaurants in Son Vida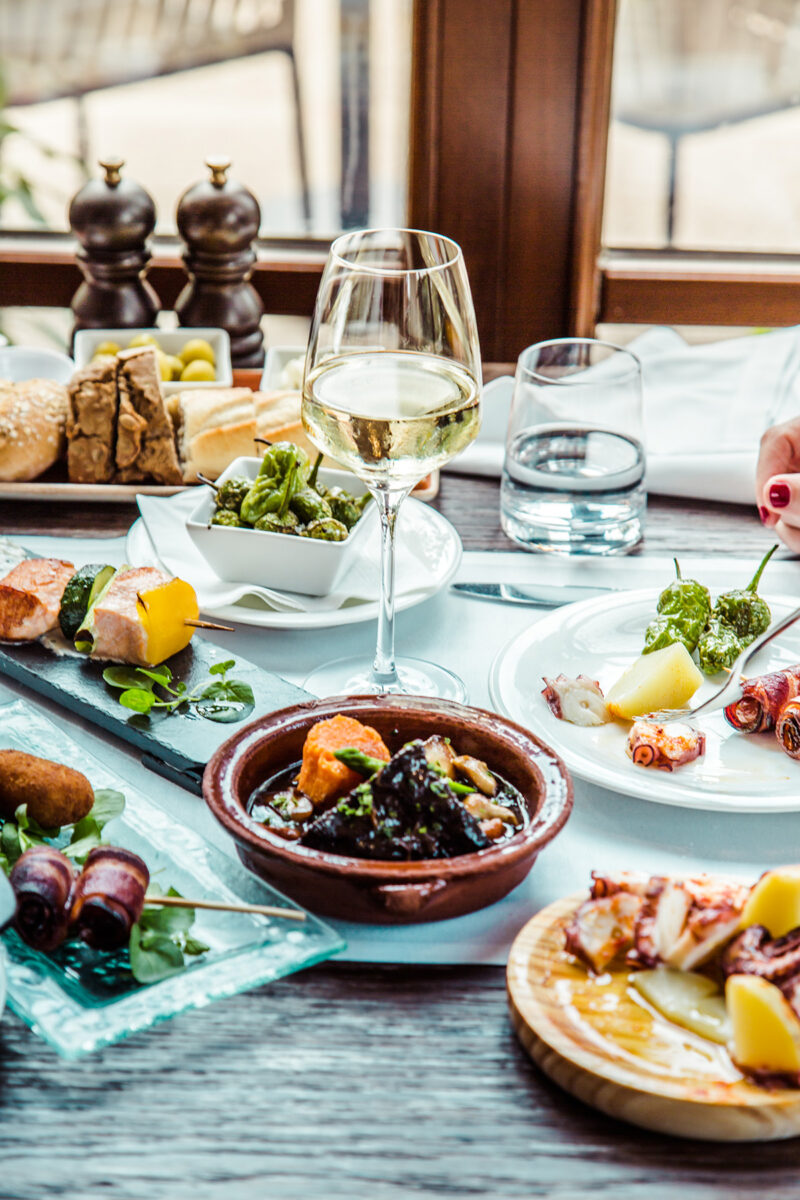 On each of the three golf courses in Son Vida, there is a restaurant on-site. All three restaurants overlook their golf greens and have ample space to enjoy lunch outside in the Mediterranean sunshine. All the restaurants are run by Arabella Golf Mallorca and are consistent in quality and service. Each restaurant also serves a children's menu and local wine list from Mallorca.
The Son Muntaner Golf Restaurant 'Na Capitana' is loved for its informality and provides golfers and non-golfers alike a tasty menu of Spanish and international dishes. Tapas, burgers, salads, pasta and gourmet burgers are to be expected. During the week, the restaurant is open until 8pm and at the weekends, there is a breakfast menu available from 8am.
The Son Quint Golf Restaurant has a smart dining salon and serves an excellent daily set lunch menu. Mediterranean gastronomy is at the heart of this restaurant and their menu includes dishes of slow-cooked meat, fresh fish and local seafood. There is a large car park on-site and the outdoor terrace overlooks serene views of the green.
Beside the 18th green of the Son Vida golf course, the recently refurbished Son Vida Golf Restaurant overlooks its immaculate course. This restaurant follows a similar Mediterranean style to Son Quint and Son Muntaner but is remembered for its pintxos and tapas menu. Open from 11am to 8pm, golfers love coming here for a cold beer after a few rounds on the green.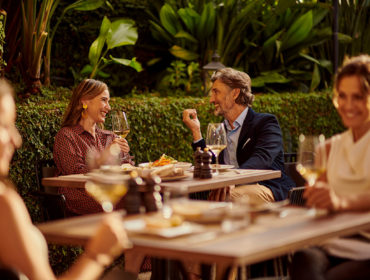 Beautiful views and high quality cuisine can be expected at Son Vida's top restaurants, many of which are set within its three golf clubs and two luxury hotels.
Which golf course in Son Vida is for me?
1. Golf Son Vida
This 18-hole golf course (with par 71) is Mallorca's oldest course and was originally designed by Fred W Hawtree. It is 5601 metres long and the first 9 fairs are hilly, uneven and quite narrow. In the back 9, this changes and consist of wider and flatter paths framed by trees.
Good to know
Golf Son Vida was the first golf course built in Mallorca, inaugurated in 1964
It has held the European Tour twice (1990 and 1994)
Favoured by adventurous golfers looking to challenge their talent
It's a narrow course so straight driving is required!
You'll need to play an intelligent game strategy on this course
Situated within a minutes' walk of the Sheraton Mallorca Arabella Golf Hotel.
Some things to bear in mind
A strict dress code is in operation (check the guidelines at arabellagolfmallorca.com)
Not ideal for beginners
Surrounded by private residences
2. Golf Son Quint
Son Quint is an 18-hole par 71 course and has a length of 5705 metres. Players on this course can tee-off facing the Palma Cathedral with stunning views of the Bay. The well-placed bunkers will challenge experienced golfers and 4 tee-box positions enable a variety of play.
Good to know
Golf Son Quint is the youngest golf course on the island, inaugurated in 2007
Ideal for players looking for variety and something a bit different
Hole 8 is the highest point on the course overlooking Palma Cathedral
Favoured by beginners for its open plan
Went through extensive reformation in 2019
Home to a warm-up area, driving range and physiotherapy practice.
Some things to bear in mind
The dress code is more casual and jeans are permitted
Take care at the 12th hole (par 3) there is the challenge of a lake so veer to the left.
3. Golf Son Muntaner
Golf Son Muntaner is also an 18-hole course with a total length of 6305m with par 72. The fairways are new and the re-seeding of grass in 2016 has made this course one of the most ecological in Mallorca – the type of grass requires very little maintenance.
Good to know
Opened in 200 by designer Kurt Rossknecht and reformed in 2016
Regarded as one of the best European golf courses for its fairway and design
Home to the biggest putting green on Mallorca
The oldest olive tree on Mallorca, Na Capitana, is set within the course
Favoured by semi-professionals for its continuous challenges
A banqueting room for meetings and seminars is available to hire.
Some things to bear in mind
A strict dress code is in operation (check the guidelines at arabellagolfmallorca.com)
A handicap certificate must be presented at check-in.
Parking and how to get there
There is free parking available at all three golf courses. For those without a car who are already in Son Vida, there is a very useful shuttle bus which takes players between the three golf courses.
From the centre of Palma de Mallorca, a taxi will take about 15mins to get to Son Vida. There is a taxi rank available in Plaza de España, opposite the train station.
Last Word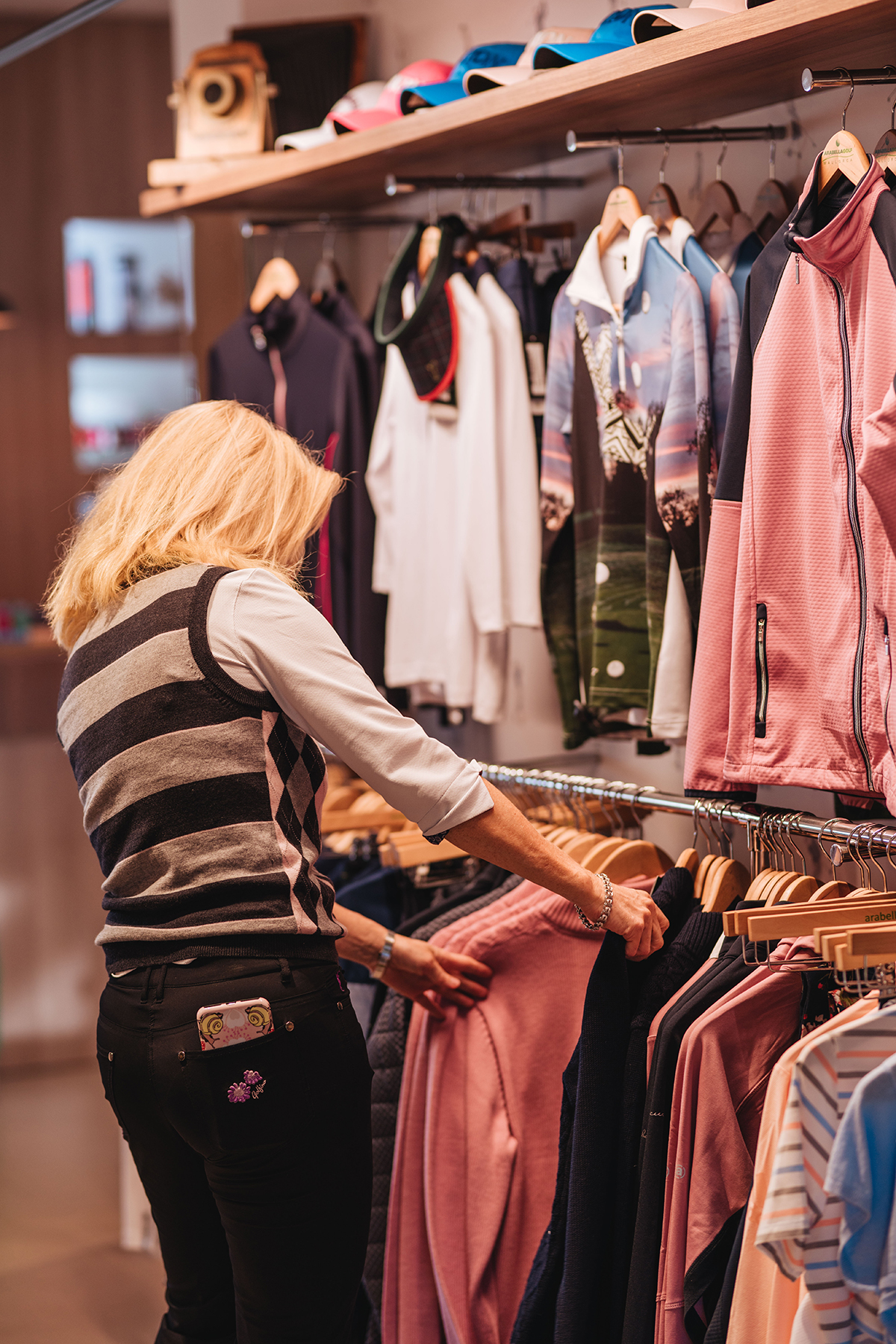 Golfing in Son Vida has shaped what this exclusive neighbourhood is known for in Mallorca. It is Palma's greenest area and benefits from some of the best views of the city and sea. New residents to Son Vida should visit at least one of the golf courses, if not to play golf but to meet their fellow neighbours.
Golf buggies, clubs, trolley and shoes can be hired if needed through Arabella Son Muntaner for a reasonable price. Callaway and Nike clubs are on offer.
For more about living in Son Vida, visit our guide to Son Vida where you'll find current properties for sale in the area.
Explore property for sale in Son Vida!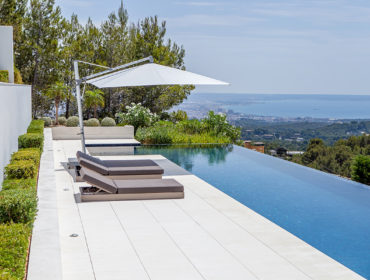 Known as the 'Beverly Hills of Mallorca', Son Vida promises a wealth of luxury properties for sale which are ready to move into immediately.
Address details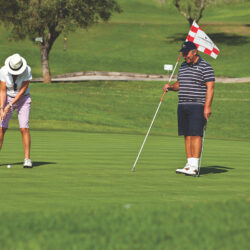 Arabella Golf Academy
Son Muntaner Golf, Carrer Miquel Lladó, s/n