The view reaches far over the Bay of Palma to the open sea. The mighty cathedral resembles a toy and superyachts anchoring outside the harbour look like paper boats. Surrounded by lush green vegetation, Son Vida is situated on a hill with age-old trees above the island's capital. Just ten minutes away from Palma, none of the hustle and bustle of the city disturbs the peace up here.
Built as a private farming estate in the 16th century by a family named Vida, Son Vida has developed into a settlement with international flair. Some old Mallorcan mansions have been lovingly refurbished and find themselves accompanied by outstanding modern villas. Fields of olives, carob and wine have made room for beautifully designed gardens, and three of the best golf courses on Mallorca are highlights here: Son Vida, Son Muntaner, and Son Quint.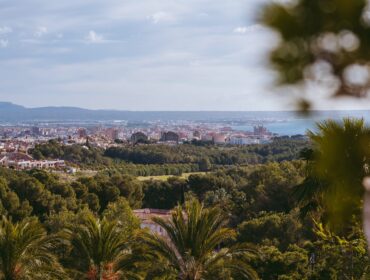 Only in Son Vida will you find Mallorca's best golf courses and most exclusive villas. Find out more in this informative guide by resident herself, Helen Cummins.
Luxurious international hotel accommodation attracts celebrities and glamorous travellers from all over the world, as it did in the days when Gunther Sachs and Brigitte Bardot – like numerous Hollywood stars and royals – spent legendary holidays in Son Vida. Both Castillo Hotel Son Vida and Sheraton Mallorca Arabella Golf Hotel also add to the luxury lifestyle for the area's residents, with their exquisite restaurants, bars, spas, and sports facilities within walking distance. International schools are close by and the airport is only 15 minutes away.
There are only about 450 villas on grounds of a minimum of 2,000sqm, plus 70 luxury apartments on Son Vida. Exclusivity and security are guaranteed by a single, 24-hour protected access to the zone.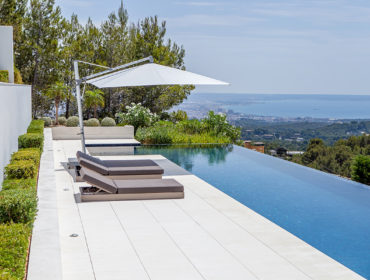 Known as the 'Beverly Hills of Mallorca', Son Vida promises a wealth of luxury properties for sale which are ready to move into immediately.