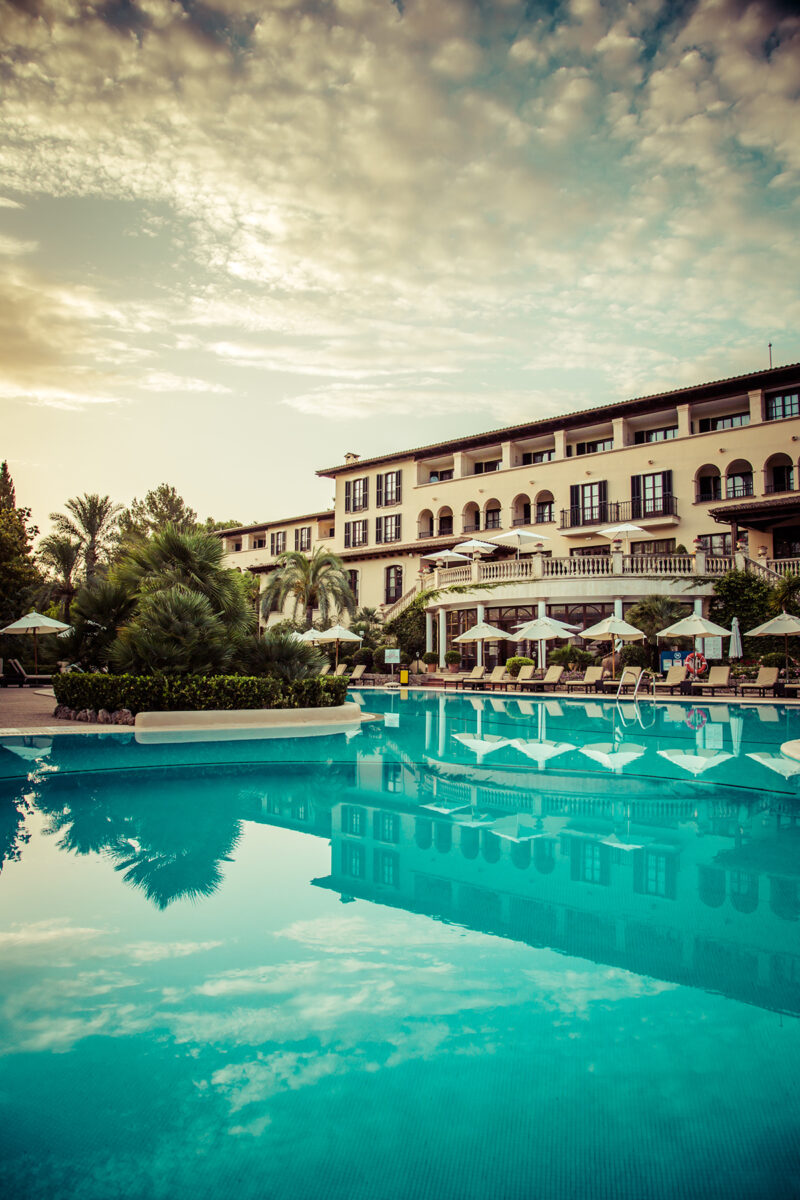 Living in Son Vida means taking advantage of the two beautiful 5-star hotels on your doorstep. While frequented by international golfers and high-profile visitors, the hotels are not popular just with tourists. They are an important part of the Son Vida community and are enjoyed by Mallorca residents just as much as the people who visit. There is very little in Son Vida in terms of cafés, restaurants and shops which is why the two hotels play an important social role in the community. There is the Castillo Hotel Son Vida (a restored 13th century castle) and The Sheraton Mallorca Arabella Golf Hotel (on the grounds of Son Vida Golf course). Both of which are well-known luxury hotels in Mallorca and loved by Son Vida residents for their variety of services.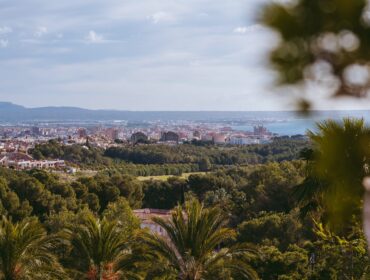 Only in Son Vida will you find Mallorca's best golf courses and most exclusive villas. Find out more in this informative guide by resident herself, Helen Cummins.
Castillo Hotel Son Vida
The adults-only Castillo Hotel Son Vida is the more classic of the two hotels and is grander in its architecture and design. It is a restored 13th century castle, favoured for its romantic sweeping staircases and regal interior. It is a member of Starwood Hotels & Resorts' Luxury Collection and easily stands its ground as one of Mallorca's most opulent hotels. Although loved for a romantic break away for visitors to Palma, the hotel is also loved by its neighbouring residents. It is where many choose to visit for a coffee on the terrace (with breath-taking views of the city), dinner at Es Ví or a trip to the Son Vida Spa & Gym (for a workout with a personal trainer or a treatment at the spa).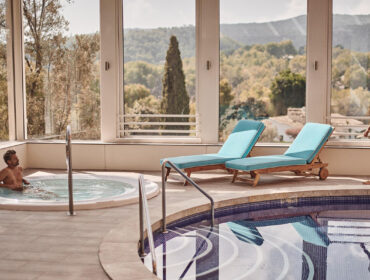 If you're thinking of living in Son Vida, the Castillo Son Vida Gym & Spa is where you'll want to spend your time training and relaxing.
What Son Vida residents love
The Castillo Hotel Son Vida Spa & Gym
The Spa and Gym at Castillo Hotel Son Vida is a big appeal for locals. There is a very reasonable priced Son Vida membership available, allowing residents to freely access its 24hr gym, indoor pool and treatment rooms. In the spa there are three saunas (Finnish, bio and steam bath) and an ice fountain too to cool off after a hard workout.
Bar Armas and the Balcony of Mallorca
For socialising, there is the beautiful Bar Armas and its outdoor terrace (famed for its title, The Balcony of Mallorca). Residents enjoy the lounge area in the winter months and swap to the balcony when it gets warmer. The stunning views from outside are some of the best of Palma where the city, mountains and sea meet. It is the perfect place for a drink on summer's evening in the company of fellow residents from Son Vida.
The Sheraton Mallorca Arabella Golf Hotel
The Sheraton Mallorca Hotel is on equal par with its sister, Castillo Son Hotel, minus the decadence and adults-only rule. The Sheraton, while still a 5-star experience, is for families and golfers looking for a relaxed time. Its position on the grounds of the Son Vida Golf course make it perfect for golfing holidays. Therefore, its down-to-earth vibe appeals to residents with children. It is the perfect place for families in Son Vida to visit at the weekends and spend time together.
What Son Vida residents love
Sports at The Sheraton
The Sheraton is a favourite for its sports and activities. It has not only a golf course within metres of its entrance, but has 2 tennis courts, 2 pools and a beach volley ball area. Families in Son Vida looking to spend quality time together choose The Sheraton as a base for having a game of tennis or going swimming together. And when childcare is needed, there is an Arabella Kids & Tweens Club. Nature hunts, yoga, cooking shops are just some examples of what their day care programme includes.
La Bodega del Green
For authentic Spanish cuisine, the restaurant La Bodega del Green is loved those living in Son Vida. There is a warmth to this restaurant, making it a comfortable local option for neighbours to meet and dine together (and with children). The atmosphere is friendly and with the offering of tapas and sharing plates, it is a great place to soak up the Spanish dining culture. La Bodega del Green does not aim to satisfy the very high-end cuisine (seen in Es Ví at The Castillo) nor does it offer a menu as relaxed as a golf clubhouse. The restaurant occupies an attractive ground in the middle.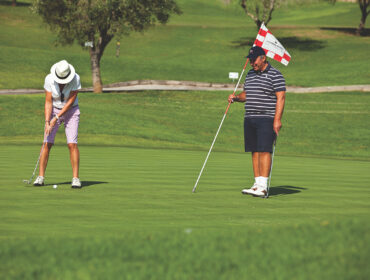 Golf in Son Vida is one of the highlights of living in the area which guarantees unspoiled fairways and beautiful views overlooking Palma de Mallorca.
Parking and how to get there
The hotels in Son Vida play an important role in the community. The Castillo Hotel Son Vida is preferred for its beautiful balcony and bar services, ideal for a late evening with friends.
The Sheraton Mallorca Arabella Golf Hotel offers a more relaxed approach in its services, loved by golfers for its proximity to the Son Vida Golf course.
If you're thinking of moving to Son Vida, we'd recommend visiting the two hotels on your tour of the neighbourhood. In doing so, you'll be able to see who your potential neighbours might be and get a feel for the neighbourhood.
For more about living in Son Vida, visit our guide to Son Vida where you'll find current properties for sale in the area.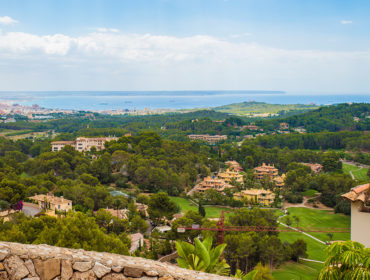 What's it like to living in Mallorca's most exclusive area? Son Vida is home to beautiful villas and the best golf courses in the Balearic Islands!
Explore property for sale in Son Vida!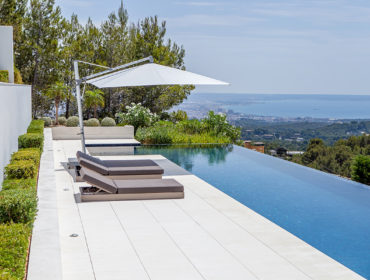 Known as the 'Beverly Hills of Mallorca', Son Vida promises a wealth of luxury properties for sale which are ready to move into immediately.