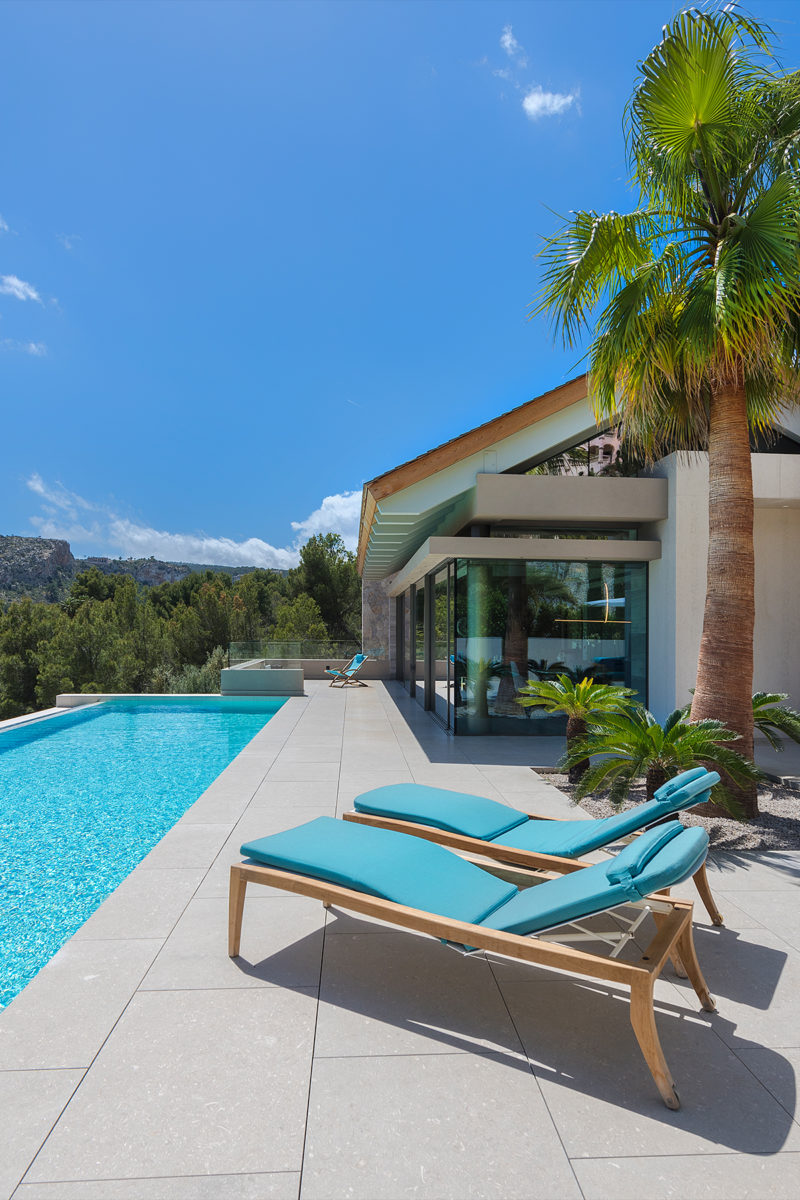 Set high on the outskirts of Palma and overlooking the capital, Son Vida is often dubbed the 'Beverly Hills of Mallorca' – and it's easy to see why. With its stunning bay views, picturesque hillside scenery, and general air of exclusivity, it has for decades attracted some of Mallorca's wealthiest buyers. While empty plots are finally drying up, newly built properties such as this eight-figure villa are still appearing on the market, still giving those with the deepest pockets the opportunity to live in this ultra-premium enclave.
Situated on a steep incline on the west side of the neighbourhood, a discreet street-level driveway sweeps down to the secluded entrance of this luxury home. You enter directly into the upper of two levels, into a loft-style living area with large floor-to-ceiling windows, and immediately experience the famous Son Vida vista – a sea of trees and golf courses rolling out towards the Bay of Palma.
Mediterranean lifestyle with uninterrupted vistas
An expansive living-dining area and American-style kitchen feature large glass sliding doors allowing the external and internal spaces to merge seamlessly– perfect for enjoying the famed outdoors Mediterranean lifestyle. The main terrace has a long infinity pool and various large chill-out areas provide uninterrupted panoramas, while also offering total privacy to those soaking them up.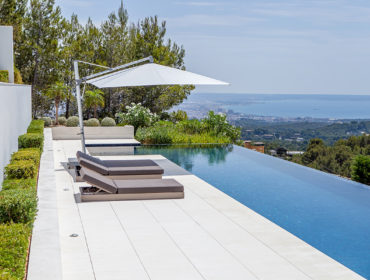 Known as the 'Beverly Hills of Mallorca', Son Vida promises a wealth of luxury properties for sale which are ready to move into immediately.
As you'd expect from such a build, top-quality materials were used throughout, including numerous details in walnut, oak and natural stone. This south-facing property also offers an impressive 700 square metres of living space, spread across seven bedrooms (all with en-suite bathrooms), a second living area, bar, work kitchen, and fitness room. A master bedroom also includes a dressing area and separate office space with views to a fountain.
On the market for just shy of €12million, this designer villa represents the higher end of real estate, even by Son Vida standards. For those looking to spend a few million less, there's a slightly smaller 'twin' next door also available with almost identical specs. With the desirability of this property hotspot showing little signs of cooling however, it's unlikely either will be on the market for very long.
See below for more Villas for sale in Mallorca!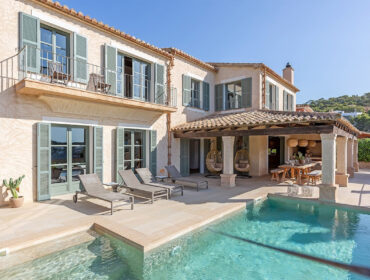 Discover the best Mediterranean villas for sale in Mallorca handpicked by Dr. Helen Cummins and team of local property experts.