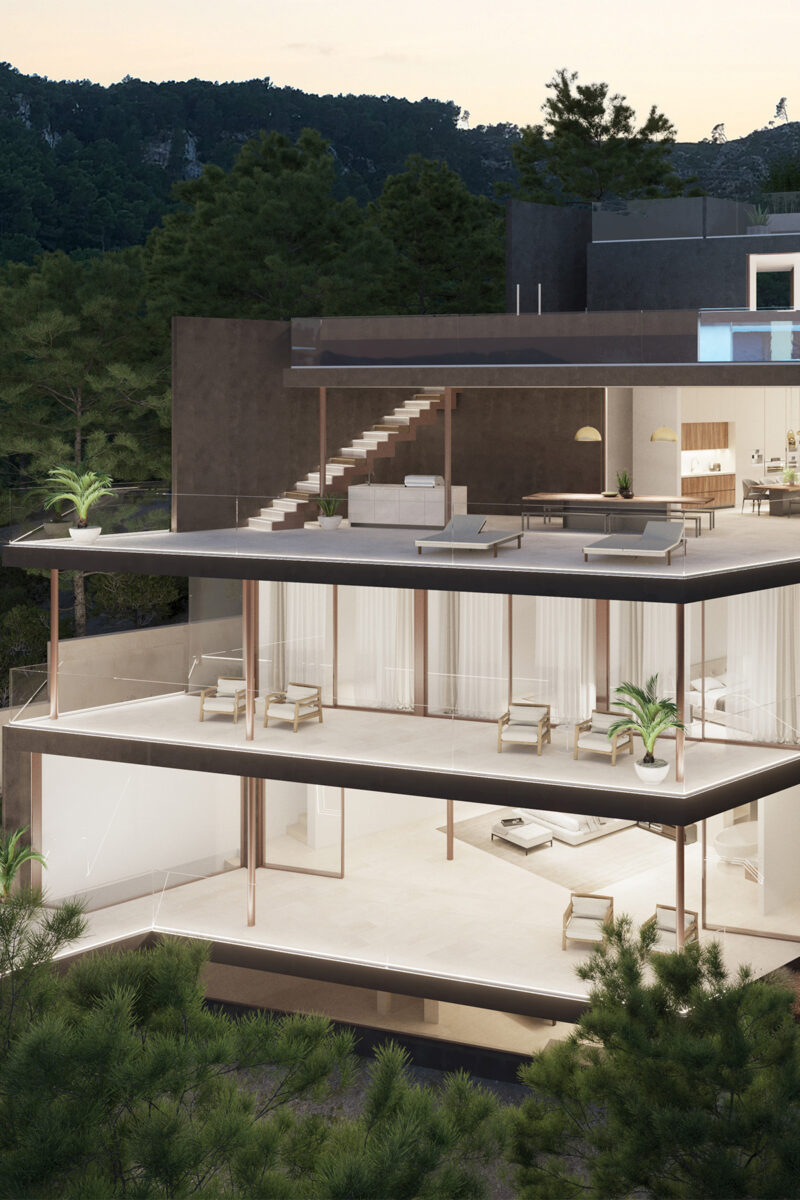 This brand new luxury project is set in the hills of Son Vida, graced with beautiful views of the city, sea and forest area. It is set on five impressive levels and comes with 6 bedrooms and 6 bathrooms, all completed to a very high standard. The villa has been designed to maximise on the incredible views of Palma Bay, which like many properties for sale in Son Vida, is graced with lots of natural light and warm sunshine.
This property has been built using the highest quality of materials and has a south orientation. It has been installed with some of the highest tech in the industry and is full with all the latest facilities including state of the art heating and air conditioning, air filter system and fiber optics.
This is a unique opportunity to live in a luxury villa in Son Vida on one of the highest plots of land there is in the area. Unlike other properties for sale in Son Vida, this property has an elevator for all 5 of its levels including a carport for 4 cars. There is also a sauna, Jacuzzi and home gym on the lower levels.
Property Interior
The interior throughout this property is contemporary and minimalist. Although while large in size and blessed with open spaces, the villa is cosy and comfortable. Its polished floors, dark wooden features and outdoor fire pit are just some of the little details that justify this property's higher price point.
Unique designer villa for sale in the Son Vida Hills
Unique designer villa for sale in the Son Vida Hills
Unique designer villa for sale in the Son Vida Hills
Unique designer villa for sale in the Son Vida Hills
Unique designer villa for sale in the Son Vida Hills
Unique designer villa for sale in the Son Vida Hills
Property Exterior
Step out onto the terrace area and relax. The views from this villa are incredible and stretch as far as the eye can see looking out over Palma Bay. Enjoy sundowners on the roof terrace and an outdoor lounge area where cocktails and late evening tapas are called for.
Property Location
The property is situated in the exclusive neighbourhood of Son Vida, just outside of the city Palma de Mallorca. It is known in Mallorca for being one of the most luxurious areas to invest in property. Over the years, Son Vida has seen its fair share of important political figures and celebrities move to the neighbourhood, thanks to its 24hr security and proximity to the capital and airport.
Son Vida's position high up in the hillside overlooking Palma Bay is what confirms the move for many buyers every year.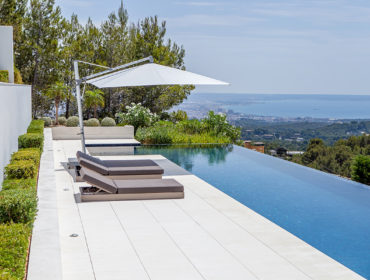 Known as the 'Beverly Hills of Mallorca', Son Vida promises a wealth of luxury properties for sale which are ready to move into immediately.
Local Amenities
Son Vida is not very big so shops, bars and schools are not found within the area itself. However, it is very close to the village of Son Rapinya which is perfect for buying local amenities. Of course, if you're after more extensive shopping then a trip to Palma is just a 10-minute drive away. In the capital, you'll find plenty of local and international services.
International schools including Bellver College, Palma College and Agora Portals are a short 10/15-minute drive away.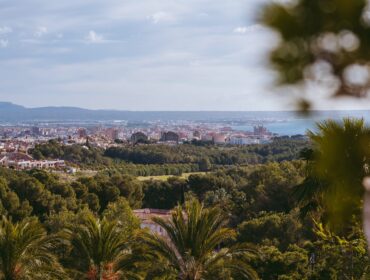 Only in Son Vida will you find Mallorca's best golf courses and most exclusive villas. Find out more in this informative guide by resident herself, Helen Cummins.
What we love about this property
"Its beautiful roof terrace overlooking the city and Palma Bay."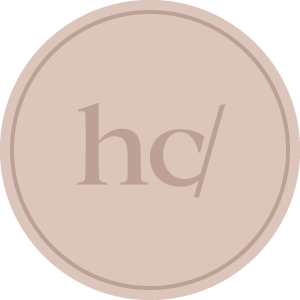 Tell me more about this property!
The real estate agency selling this property will be happy to answer any questions you may have. Simply fill in the form below and the agent will get back to you shortly.
See below for more Villas for sale in Mallorca!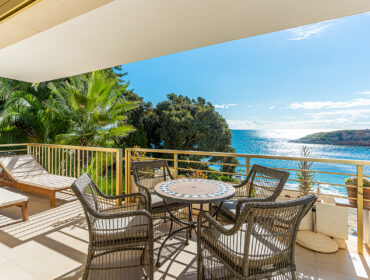 Discover the best Mediterranean villas for sale in Mallorca handpicked by Dr. Helen Cummins and team of local property experts.