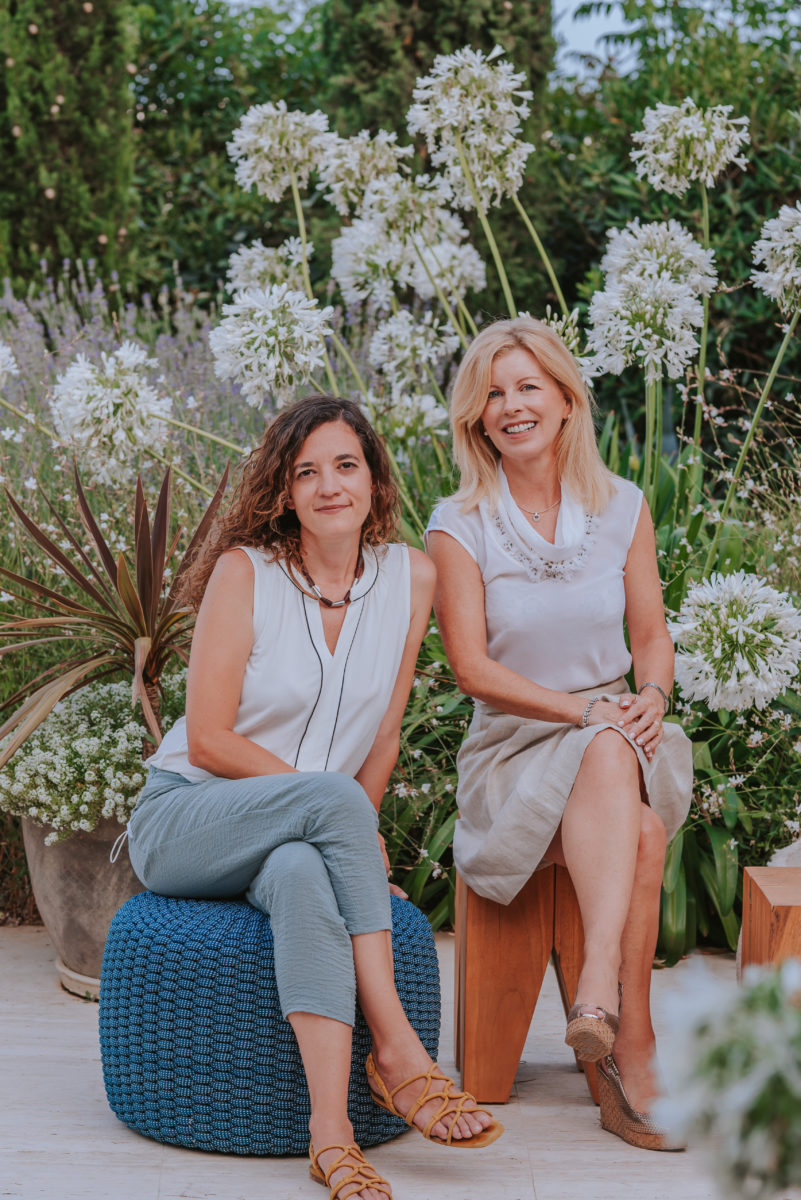 Helen Cummins' family home is situated high in the Son Vida hills overlooking Palma. The 4-bedroom property has gone through notable change since Helen and husband Georg bought it in 2001. Over the years, bits and pieces were updated to suit the arrival of their daughter Eva and for their renowned social events. However, the biggest change arrived in 2016 when Helen decided to renovate using the best minds in design and landscaping. Interior designer Andrea Pussin, gardener Stephen Woodhams and feng shui expert, Natalie Jürges. The result of all their work combined, with Helen's own flair for design, is a home fit for Mediterranean family life. A place that Helen says is full of "good, positive energy."
The decision to renovate first struck Helen at a book signing by the award-winning Stephen Woodhams. Instead of coming away with his book and a few ideas like she intended, Helen left that signing with a collaboration in mind. A short while later Stephen flew to Mallorca and met Helen. They both circled the garden, and within twenty minutes Helen says "Stephen had gathered what he needed to come up with the design". Known for pioneering the 'inside/outside concept' where the comfort of indoors is brought outdoors, Stephen had all the experience to bring Helen and Georg's garden to life. He implemented bold flower beds, introduced indigenous Mediterranean plants and re-levelled the borders. He also updated the pool and made space for socialising, which gave Helen the opportunity to add in Roda sunbeds, Paola Linti poufs and outdoor furniture by Livingdreams. "It was the best investment we ever made creating this amazing garden" says Georg, who now spends more time in the garden than ever before.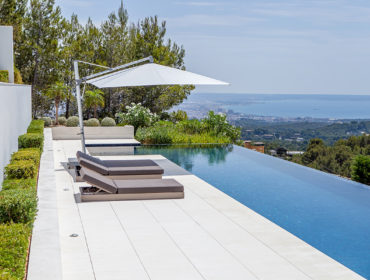 Known as the 'Beverly Hills of Mallorca', Son Vida promises a wealth of luxury properties for sale which are ready to move into immediately.

After the garden was complete, Helen moved to redecorating the inside. Her wish was to bring in "the relaxed, tranquil feeling" Stephen had created outside into their home. This meant choosing an interior decorator with a speciality in Mediterranean interior, and there was only one that stood out for Helen. Andrea Pussin from Organic Studio. After seeing a project of hers in Colonia Sant Jordí, Helen was instantly struck by her eye for detail. The fact that she had also been heralded by national interior magazines also confirmed the partnership. "Andrea has a real talent to bring out the best in your ideas, she's a lovely person to work with and not at all forceful. She came in and saw exactly what needed doing," Helen says.
The working relationship between Helen and Andrea continued over the years, often meeting at various interior design stores in Palma and hand-picking items together. The focus for both was to create a home where all the family felt settled – something that Helen says the house was previously lacking in. Andrea helped Helen source items from her own collection at Organic Studio in La Lonja, as well as other design companies – most of which were Mallorca-based. For example, the round table in the library was sourced from Contain and the armchair came from Gallery Red. It was important that in the process, Helen and Andrea shopped as locally as they could. The kitchen was one of the biggest investments which came from Cocinart by Espacio Home Design.

Once Andrea had helped Helen bring in all the interior pieces she needed, the final step was to get the opinion of feng shui expert, Natalie Jürges. This part involved Natalie assessing the flow of energy throughout the home, and ensuring that Helen got the "cosy and homely" feeling she wanted. To achieve this, Natalie incorporated more wood into the house (said to represent good health and prosperity) and added paintings and pattern for extra warmth. Artwork from local artists Joan Ávila and Francesca Martí helped with this, as did adding Glamora wallpaper in the kitchen and bedroom. "Natalie completely relaxed the whole thing by making some important changes that influence how the energy flows," Helen says. She reels off a few examples, including re-positioning the television, getting the "right blue" in Helen's office and designing steps down to the pool "which felt natural".
Helen spent countless hours overseeing every small detail of the redesign, but says "it was worth every minute considering how much enjoyment my family get from the garden and the more relaxed and comfortable surroundings. We absolutely love living here. It's the home of our dreams."
Discover more top furniture stores in Mallorca!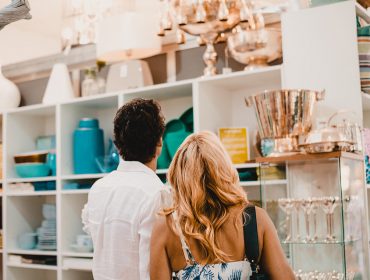 Based on years of local knowledge and first-hand experience, find out the the best furniture stores to visit in Mallorca, chosen by editor Helen Cummins.