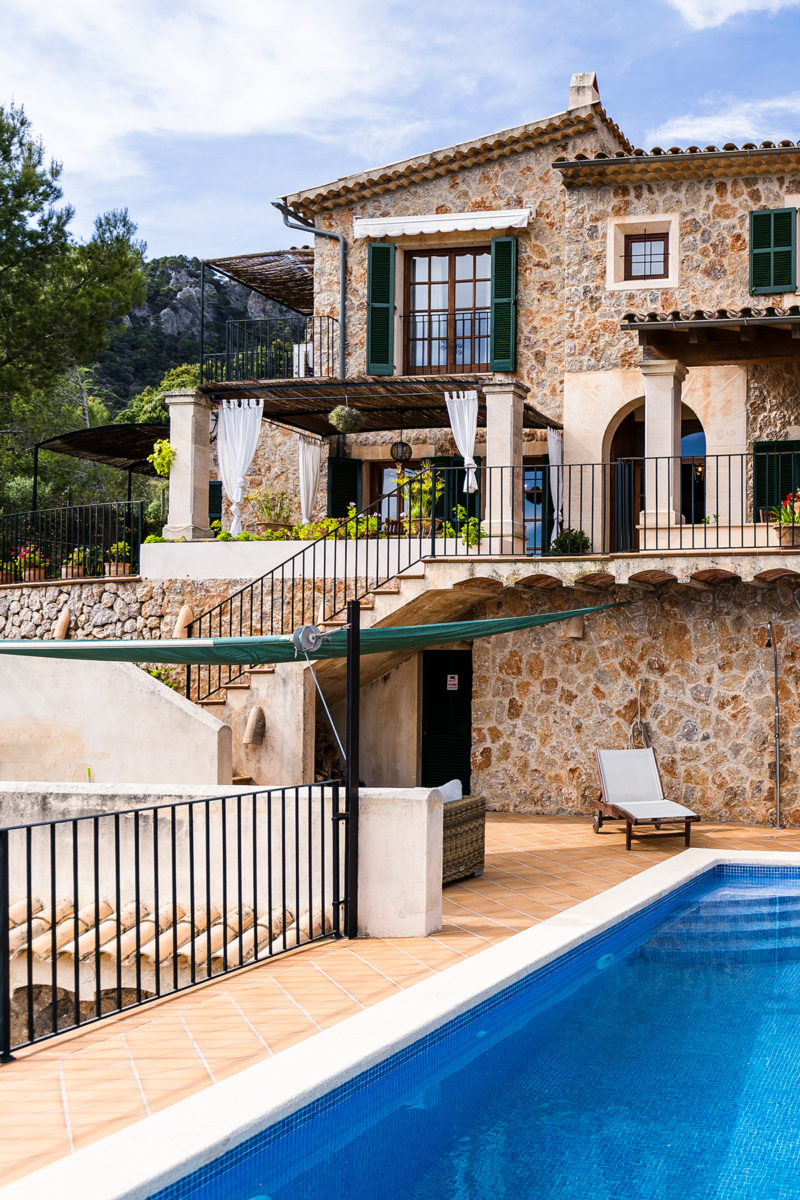 Valldemossa, in the UNESCO World Heritage Site of the Serra de Tramuntana, sits perched up high on tumbling ancient Arab land terraces, surrounded by majestic mountains, sweet pine forests and a heavenly coastline. It's one of Mallorca's most beautiful, unique and special locations, and just a 20-minute drive from the capital city of Palma.
The enticing enchantment of this magnificent mountain town and its stunning surroundings has been attracting city dwellers for many a century. Living in Valldemossa, you too will benefit from an inspiring landscape the moment you open your front door, enjoying an unrivalled outdoor lifestyle and endless enriching experiences.
Today, property here has become some of the most exclusive in Mallorca and with prices to match. From charming 19th century townhouses in the village inhabited by 2000 people, on the streets where the island's patron saint Santa Catalina was born, to large historical fincas and thriving farmlands in the surrounding landscape. From grand estates with almost indescribable views over the incredible coastline, such the S'Estaca Estate, to lavish villas at the latest prime address, the urbanisation George Sand, the diversity on offer here is amongst the most desirable in Mallorca.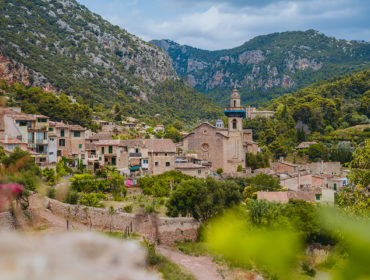 Discover Valldemossa, Mallorca's most enchanting mountain town; it's rich heritage and preservation of local culture makes it a truly inspiring place to live.
Where to buy in Valldemossa
The Town
A maze of pretty cobbled streets with historical townhouses that ooze Mallorcan charm, wind through the heart of Valldemossa town. Traditional properties in the streets around Plaza Constitució, Plaza Pública, Plaza de la Dragonera, Plaza Ramon Llull and Plaza Gallart provide a great location for daily living with shops, cafes, bars and restaurants a short stroll away. Larger, more expensive villas with mountain and town views can be found on the outer edge of the village at the foot of the Es Teix mountain valley in the S'Arxiduc urbanisation.
The Estates
Within 5-10 minutes drive out of the town lie the exclusive estates of S'Estaca, Miramar, Shangrila, Son Ferrandell and Nova Valldemossa. Once owned by Austrian born Archduke Ludwig Salvator, these locations have become very privileged addresses in recent years and are home to residents such as Michael Douglas and Diandra Douglas. Grand villas and country estates overlook the awe-inspiring, ever breathtaking, west coast sea and mountain views. This is the place where history, culture and natural beauty meet sublime luxury.
George Sand

15-minutes drive out of the town along the coast in the direction of Banyalbufar, the George Sand Estate has been steadily increasing in popularity over recent years. Mediterranean style villas enjoy the amazing privilege of mountain views from the back garden and divine sea views from the front. As with the Estates, living here is about the location, the almost inconceivable beauty of the vast, vibrant views and the sensational sunsets over the cobalt blue Mediterranean sea.
Port de Valldemossa
A 15 minute winding drive down the mountain side leads you to Port de Valldemossa, known locally as Sa Marina. The original stone fisherman's cottages in this ancient little fishing port sit on the cobbled streets in Calle Ponent and Calle Xaloc. Newer stone chalets built in the 70's and 80's up to today can be found in Calle des Port. The tranquil port is tiny, without shops and only one restaurant, it's a great place to switch off. As with most of Valldemossa, it's all about the location.
Torrent d'Avall
South of the town in Calle de Antic Palma and following along the Torrent d'Avall, large traditional rustic fincas, the epitome of aged Mallorcan architecture, are spaced out along these old roads. Some, such as Son Viscos, Sa Capsana and Son Bella, have been bought and converted into unique B&B's & boutique Agrotourismo hotels. Peace, tranquility and authenticity is the theme of living here, whilst being able to benefit from the nearby amenities in the town.
Advantages to Buying a Property in Valldemossa
Amazing location, in the Serra de Tramuntana (a UNESCO World Heritage Site)
Only 20 mins from the capital city of Palma
The unique character and heritage of its properties are protected through strict laws
Plenty of nearby hiking trails in the mountains and on the coastline
High quality of outdoors lifestyle
Beautiful traditional Mallorcan architecture
The town has enough amenities for daily living including shops, cafe's, bars & restaurants
A number of quality international schools are within a 25 minute drive
2000 full time residents offer life and community outside of season
Its coastline offers the best sunsets on the island
Close to Parc Bit business park
Close to the hospital
Some Things to Bear in Mind
In the summer months, it's the most visited town in the island with many tourists frequenting the streets until early evening
Very strict building laws – its essential to seek professional advice if you're planning a reform or any kind of building work
Modern looking properties are not permitted
Securing planning for major reforms is time-consuming
Properties with views of the coastline are expensive
Price Guide for Buying in Valldemossa
2-3 BEDROOM TOWNHOUSE (CHALET)
€265.000 – €685.000
4-5 BEDROOM COUNTRY FINCA
€1.150.000 – €9.800.000
5+ BEDROOM LARGE FRONTLINE VILLA 
€6.000.000 – €13.750.000
(Please bear in mind that prices are subject to change)
Types of Property in Valldemossa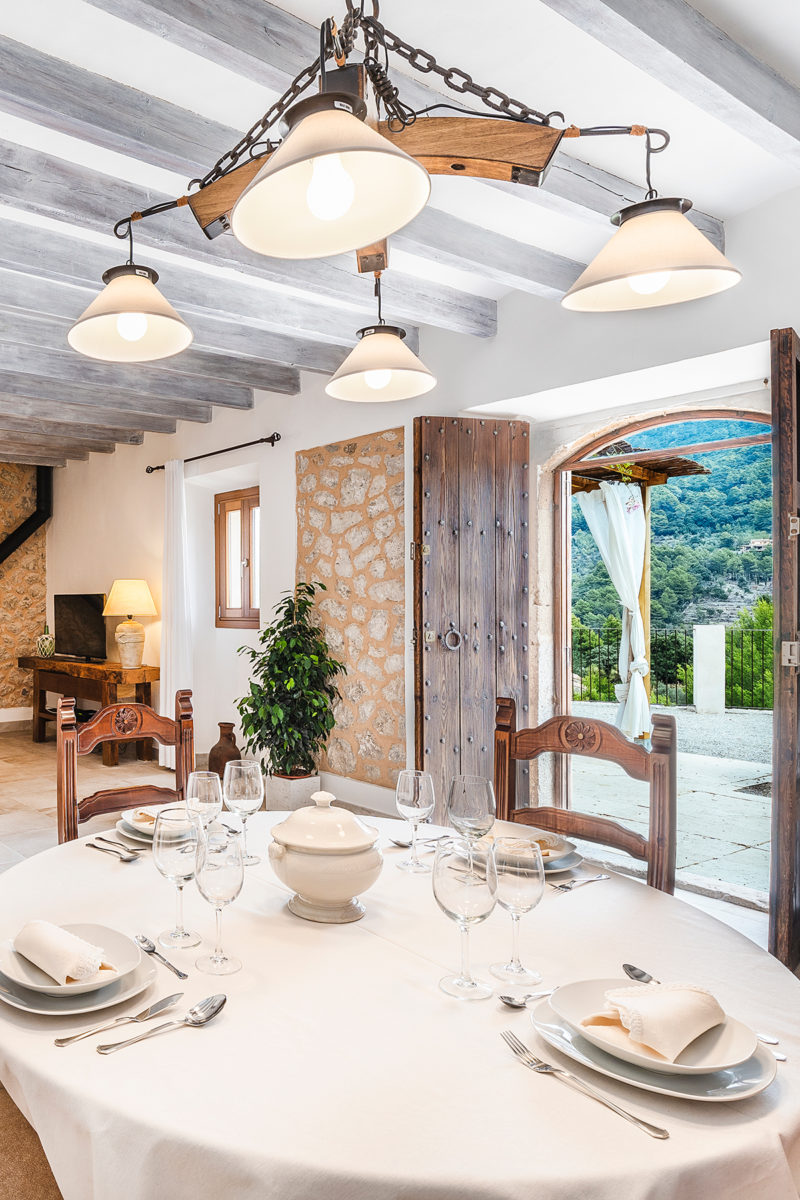 In The Town
The older properties as well as the newer ones in Valldemossa are traditional in style, reflecting its history and heritage whilst always respecting the uniqueness and importance of the landscape. Mallorcan sandstone makes up the facades of these charming houses and is also visible on interior walls. Iconic green (and sometimes blue and white) persianas adorn the windows, rustic wooden beams support ceilings and door frames and most front doors proudly display a plaque to Santa Catalina. Properties within the town are generally limited to 2 storeys and are around 200m2 maximum. Properties in S'Arxiduc, although similar in materials and style, are generally larger.
The Outskirts & The Coast
Large plots of land, country estates and rural fincas with land are dotted around the outskirts and countryside leading out to the coast. Many of the historic properties now benefit from the addition of a swimming pool, sun terraces, outdoor kitchens and mature mediterranean gardens, whilst retaining their traditional charms and original features such as large open fireplaces, wooden beams, and agricultural machinery from their relevant past.
On the coast, large frontline Mediterranean villas also benefit from the most spectacular vistas and sunsets that descend into the sea in front.
Rules & Regulations
Mallorca as an island has strict building laws but those in Valldemossa, part of the UNESCO World Heritage Site, are amongst the most. The town has managed to retain its beauty and heritage for many centuries and this is something that is fiercely protected.
Applying for planning to either build or reform here takes plenty of patience and time. Properties must be uniform in colour, built of the traditional sandstone exterior, as well as it being visible on the inside walls. Green shutters are the most common but white and blue are also allowed. The old townhouses are restricted to two storeys high and this also applies for new builds in the town. You will never find a 'white box' style villa here, not in the town or on the coast.
Nova Valldemossa had plans to become a golfing estate and Shangrila to become a similar urbanisation similar to the George Sand Estate. Both were stopped due to heavy local resistance.
Valldemossa's relationship with its surroundings is extremely important and these strict laws are there to ensure that its iconic and beautiful image remains for future generations to come.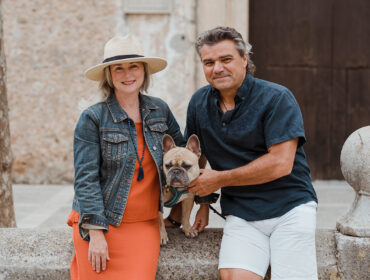 For two years and counting, Erika and Rick Butler have been searching for their dream Mallorcan home. Here they share their experience.
What the Experts Say About Property in Valldemossa
"We live in a very special and unique place and this is the most important thing to bear in mind. It's important that buyers understand and respect our privileged location, so that future generations can live here and know Valldemossa as I, and the generations of my family before me, do."
"Birds, wildlife, mountains, trees and the coastline give great value to this area. We can buy, invest and sell here, but we must respect this at all times and build so as not to impact upon the environment."
Jaime Morey Juan, Morey Inmobiliaria
Trusted Real Estate Agents in and around Valldemossa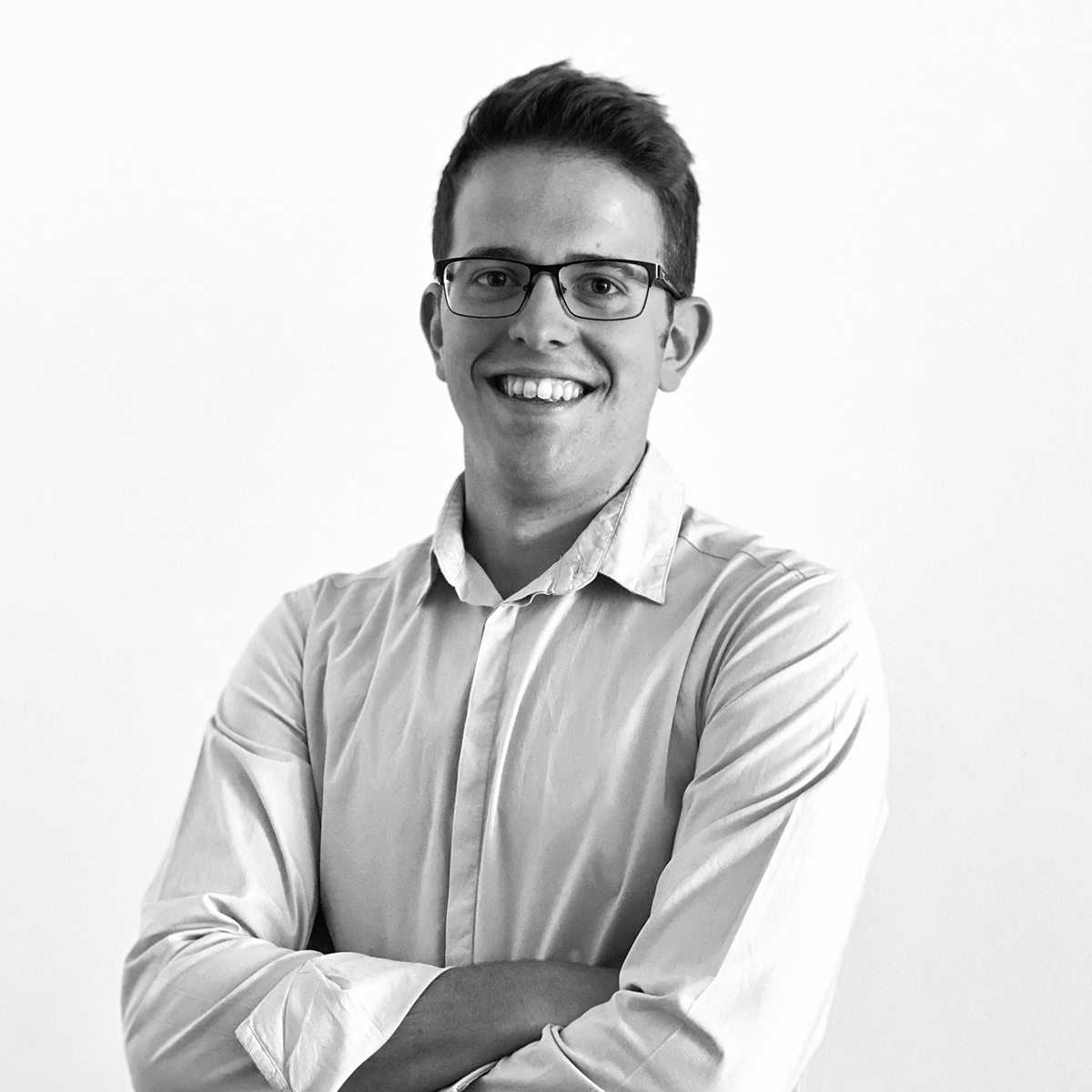 MOREY INMOBILIARIA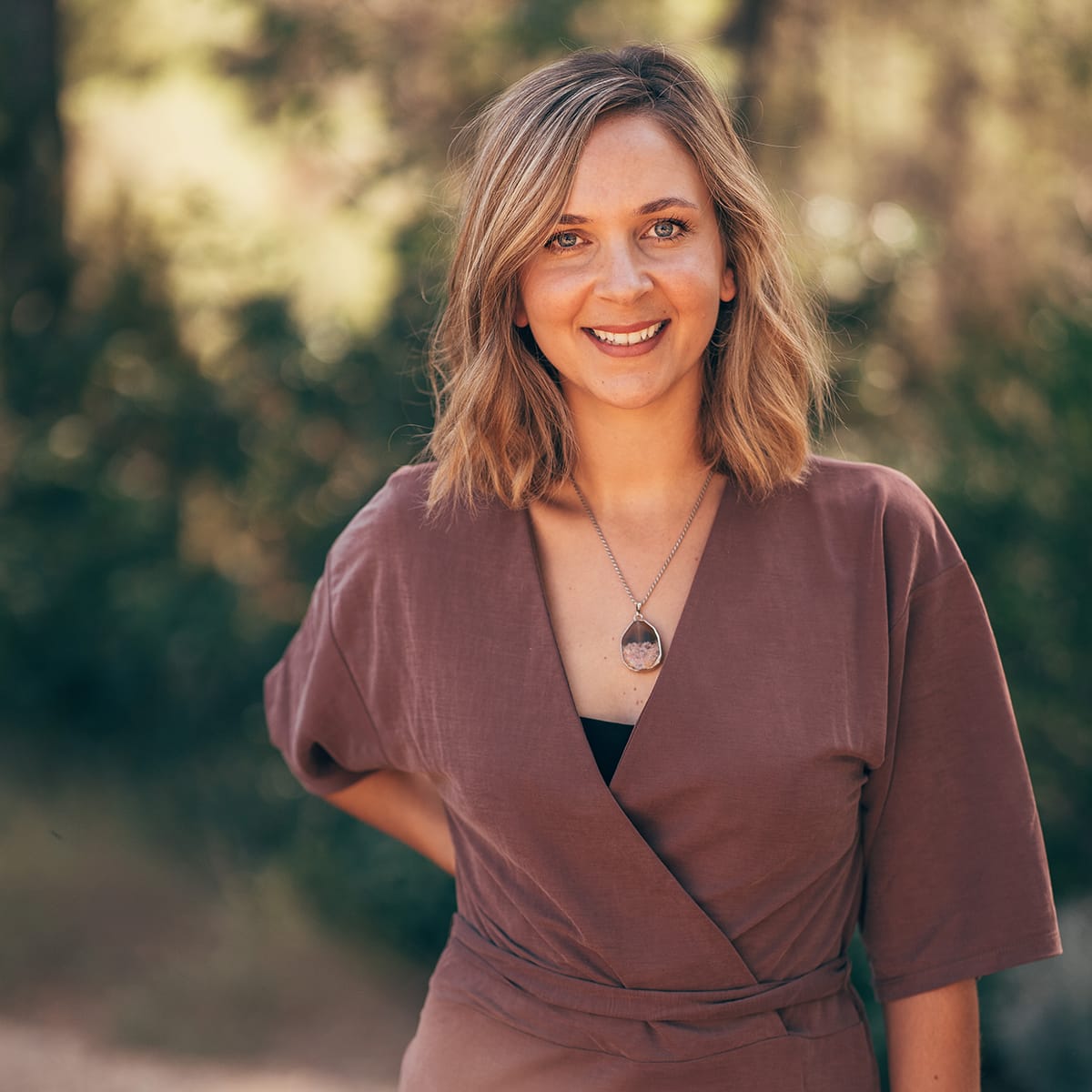 CHARLES MARLOW & BROS
See below for more Villas for sale in Mallorca!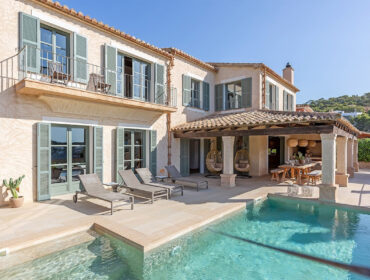 Discover the best Mediterranean villas for sale in Mallorca handpicked by Dr. Helen Cummins and team of local property experts.