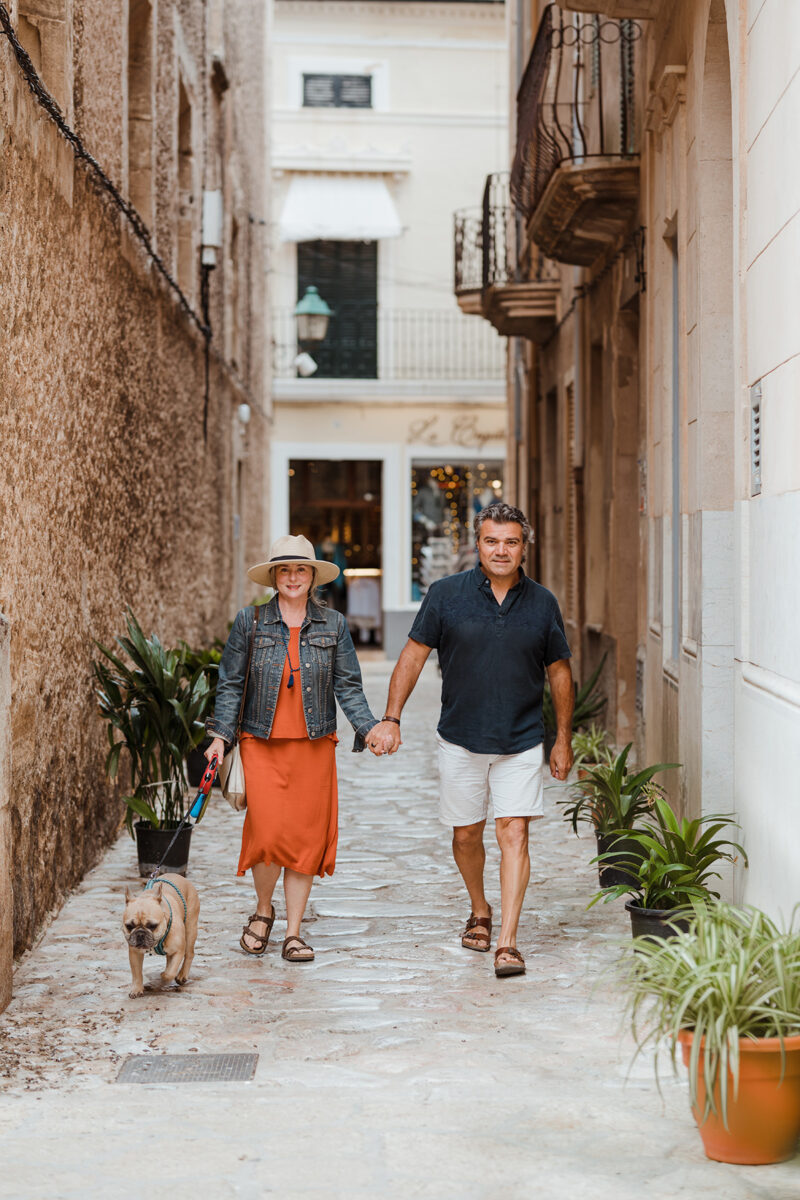 In 2019, Erika and Rick Butler decided it was time to relocate from the auburn deserts and open plains of New Mexico. There was a natural pull to Spain given Rick's Spanish heritage, but which area of the country to move to remained uncertain. When a friend in France recommended a visit to Mallorca, they thought the island would be "ideal for just a few weeks." But then they walked into the Hotel Dalt Muntanya in Orient and completely fell in love. Weekend visits to Deiá, Santa María and Sóller all followed and before long the couple started looking for property – unaware of the challenges to come.
Renting first
From the start, two things were very clear. The couple wanted a property in need of some work (Rick is an architect) and somewhere that is good value for money (Erika is a former realtor). Other things were important too, including a garage, a big garden for their dog and close proximity to nature. At first, it was a country finca that came to mind, so they called upon the help of Tramuntana real estate agents, Living Blue Mallorca. Within no time at all, Living Blue offered them a finca in Santa María to rent as a temporary residence. "The owners were going away for some time so it was perfect opportunity to test the waters," says Erika. From there, the couple went off for days cycling around Mallorca. "It was such a good base to get a feel for the island," adds Rick.
However, after falling in love with several other places in Mallorca, it was of no surprise that Erika and Rick started to broaden their search. What made it difficult though, was not the amount of places they were interested in, but the set-up of the Spanish real estate sector. "In America, the system works differently where you have just one agent that represents all the properties for sale. Here, the agents all specialise in different areas which we feel makes the search more limiting," says Erika. This led to the couple using other agents alongside Living Blue Mallorca and casting a wider net to include other villages like Artà, Alaró and Pollensa.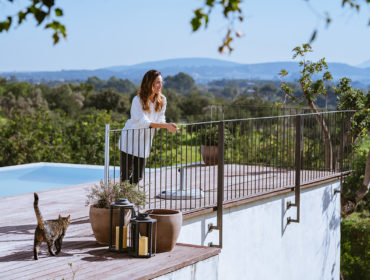 Finding your dream holiday home is fast and easy with this essential guide to the best places to buy property in Mallorca.
Surprises in the countryside
As the search continued, Rick and Erika decided to focus largely on the east side of the Sierra de Tramuntana. Given they were looking at mostly rural properties, the couple kept running into the same problem. "You'll find that particularly in rural areas there are a lot of illegal properties which don't qualify for a mortgage. It's a bit complicated, but they're essentially not registered as residences," Erika says.
Yet this was not the only thing that made their search more difficult as Rick dived deeper into Mallorca's architectural laws. "There are quite a few restrictions especially in protected places against new builds and reformations. It was a shame because there were properties that we loved, but we couldn't do anything to them."
A year and a half later and Rick and Erika are now renting a townhouse in Pollensa. They've changed their search and are now considering properties that "are townhouses but have the feeling of a finca". Other factors have also come into play including establishing an active lifestyle and making friends. They have fallen in love with Pollensa but confirm that the search is still on and that Living Blue Mallorca remain right by their side. "We can't thank Ana at Living Blue enough. She's been our agent all the way through," Erika says, before delivering her most important pieces of advice to others like her. "You must be patient," she says, "definitely rent before you buy and whatever happens, try to be clear on what you want."
Written by Rosie Foot
Photos by Sara Savage