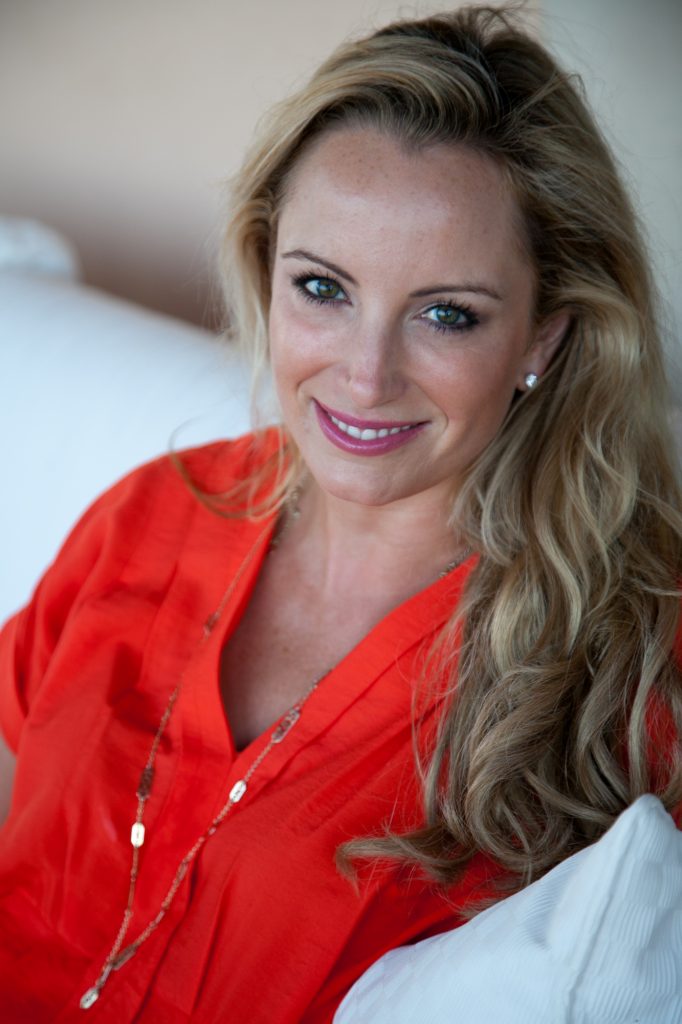 When 18-year-old Victoria Edwards met a tall, slim, tousle-haired young guy at a Liverpool club, she liked him immediately. It was only when she found out that he was one of England's top young footballers that she had second thoughts. Eventually, though, Victoria went on a date to the movies with Steven McManaman. In her own words, she "fell head over heels in love", and then went on to marry him and become not only his wife, but his partner in life – which is not always the same thing.
Fifteen years later, I was sitting with Victoria on the terrace of their villa overlooking the Bay of Palma, as their two-year-old daughter Ella played happily nearby. Victoria is tall, composed, well-mannered and beautiful, with the reputation of being very much her own woman. Perhaps not your usual, archetypal footballer's wife.
Victoria Edwards was always a bright girl; she was brought up in the pleasant suburb of Mossley Hill, Liverpool, and was educated at the prestigious Belvedere Girls School. Her parents, now retired, ran the family printing and publishing business. It's often the case that girls who are both clever and attractive are bullied at school.
When I asked her if she had really enjoyed school, she gave me a bright knowing smile as though she understood where I was coming from: "I loved it at school," she said emphatically. "I enjoyed drama, sport, everything, and the close friends I made at school are still very close."

Her love of drama and performing may well have influenced her choice of a career in Law, which she read at Liverpool University. Allied to this, Ms Edwards also spoke both German and French, was admitted to Chambers at Lincoln's Inn in London as part of her barrister training, and also spent a year at Humboldt University in Germany studying German Law. This young woman was a serious over-achiever. I wondered if she was perhaps a driven woman? She laughed again, and gave me a couple of other revealing adjectives: "Yes, I think I'm driven, strong-minded and independent – but those are traits of a Virgo." Now there's a typical woman for you: she's one of the sharpest women I have ever met, and yet she has a weakness for the "mumbo-jumbo" of astrology!
Victoria told me a revealing story of how, after playing a football match in London, Steven was named as man-of-the-match and was fêted by everyone after the game. Apparently Steven turned up at her tiny apartment in her college halls of residence that night and spent all night painfully two-finger typing two very important assignments, instead of partying all night in the West End. Now that's what I call love.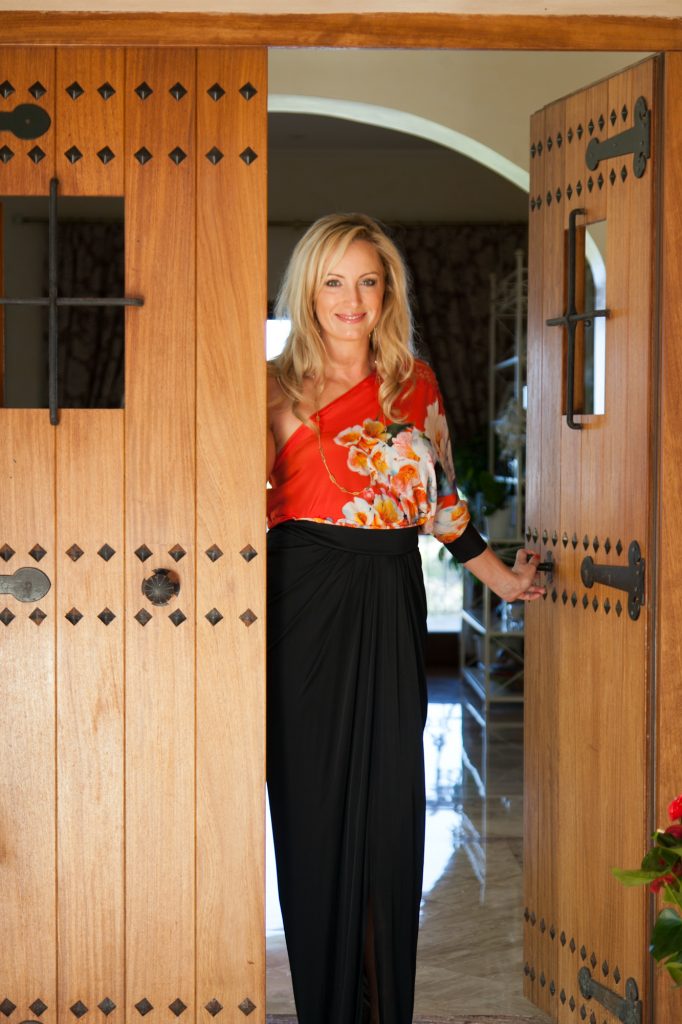 Steven was transferred in 1999 from Liverpool Football Club to the ultra-glamorous Real Madrid – with its stable of superstar galácticos – Victoria made a tough decision: she decided to move to Madrid to support Steven. There she took a job at Madrid University lecturing in English Law, putting her own career as a barrister on hold. When she was asked by students about her husband's job, Victoria would typically respond: "He's a plumber." They did, however, find out eventually: "I suppose it was inevitable." I think she enjoyed the subterfuge.
It wasn't long before the restless Victoria combined her lecturing duties with setting up a corporate entertainment company with a friend – and using her formidable intelligence to enhance and develop Real Madrid's surprisingly basic corporate hospitality function. She noticed that Real Madrid had no real policy for looking after their expensive foreign purchases, and described how she and other wives and girlfriends had to wait outside the ground in "some grotty pig pen" to meet their multi-million-euro menfolk after a game. This was an experience that she would turn to her advantage in later years.
Victoria loved Spain and all aspects of living the continental lifestyle, but she knew that life as a footballer's partner was always going to be transient. Indeed, when she and Steven married here in Mallorca in 2003 at Palma Cathedral, they had an understanding that they would not start a family until his football career was over.
At the time of the last football World Cup, Victoria was approached by a TV company to make a programme about "footballers' wives" – then, as now, the focus of attention for a fascinated public. As you would expect, she put together a balanced piece that matched the travel, clothes and glamorous lifestyle with some of the more prosaic realities of life for a WAG: being expected to move from country to country at sometimes very short notice; the real problems of language and loneliness, of children's schooling, and coping with a camera in your face 24/7. But the programme was never screened: the producers had wanted to portray shopping, affairs, bitching and a pampered life, so that we – the audience – could all shake our heads in manufactured outrage. The lesson in all this, of course, is never let the truth get in the way of a good tabloid-style story.

Steven is a grounded man, and when his football life was over he wanted to do other things. Both he and Victoria had a hinterland of other interests, neither of them are obsessed by their former lives.
Victoria now divides her time between Mallorca and the UK. Ella is a little young for schooling but Victoria is already weighing up her choices in terms of her child's education. Should it be here or in England? Will the International Schools here on the island give Ella the sort of broad choice there is in Britain? Will she learn Castilian or Catalan, and will those languages be a core subject? They're the sort of questions any perceptive parent would ask about their child's education.
What are you doing at the moment, I enquired? She raised her head and closed her eyes and gave me a mantra of projects that she has on the go at the moment. "Well, Steven and I are sort of project managing a house that we are having built in Cheshire. I have started a company that specialises in relocation and lifestyle management for sports professionals, and I'm working at the moment with some fellow working mums on developing children's stories for television." The one that intrigued me most is her relocation company. Victoria is intent on using both her experiences and skills to help newly-transferred footballers and their families adjust to life in England and the Premier League. With English clubs being swallowed whole by mega-rich foreign owners, I think Mrs. McManaman could be very busy indeed.
Victoria is a lovely woman in all senses of that word. She is also very discreet. Frustratingly, I got no stories of drunken champagne-fuelled parties, no details of outrageous shopping sprees, no gossip as to who is doing what to whom . . . nothing, nada, nichts.
DISCOVER MORE CELEBRITIES LIVING ON MALLORCA