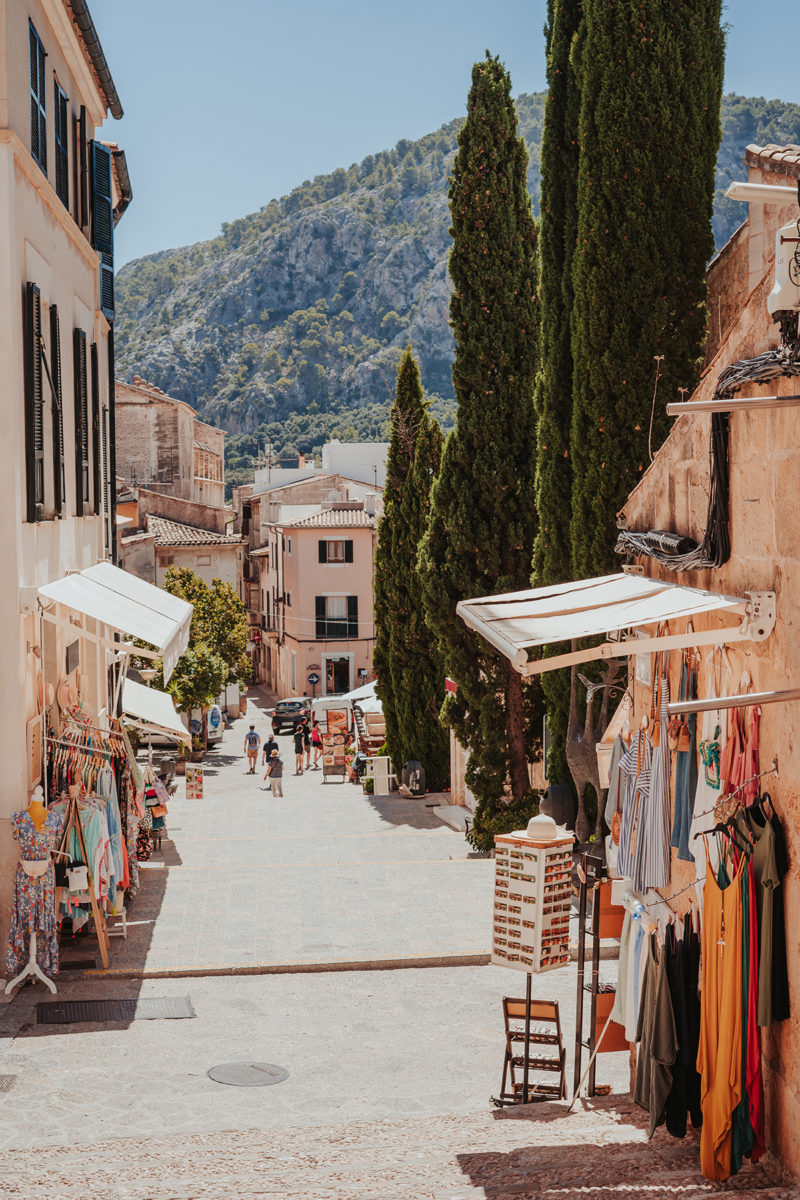 Pollensa's location nestled in the foothills at the eastern end of the Serra de Tramuntana mountains gives it a sort of eternal feel. There's something about the place that gives you the impression that it's been there for a long time. Unlike its closest seaside neighbours, Puerto Pollensa and Cala San Vicente, it's set a few kilometers inland. It's quieter than these two resorts too.
During the high season, most of the tourists in the area will flock to the beaches. That means you can enjoy the magic of the Pollensa town square without feeling overwhelmed by the masses. That's with the exception of Sundays, of course, when the square hosts a big open market between 8:30am and 1:30pm.
The bars, restaurants and shops in Pollensa are sophisticated, and regularly attract residents in the surrounding area who are after something unique. At night, the lighting is soft and warm, which creates an inviting ambience in the main square. This part of town is often buzzy with locals, many of whom have headed there from their nearby fincas for a drink or dinner.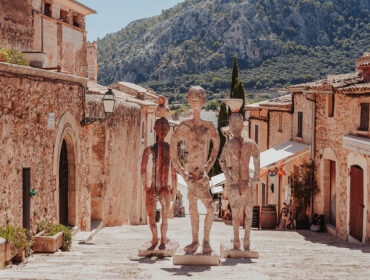 Pollensa is one of Mallorca's prettiest towns where its residents enjoy a tranquil life, hiking up Puig de Maria at weekends and taking in beautiful views.
Not only is Pollensa close to some beautiful beaches, it's also strategically placed for some of the most stunning cycle routes and hikes on the island. There are many groups of local enthusiasts who get together regularly all year round for walks or to face the challenge of cycling to Lluc and Sa Calobra.
Daily life in Pollensa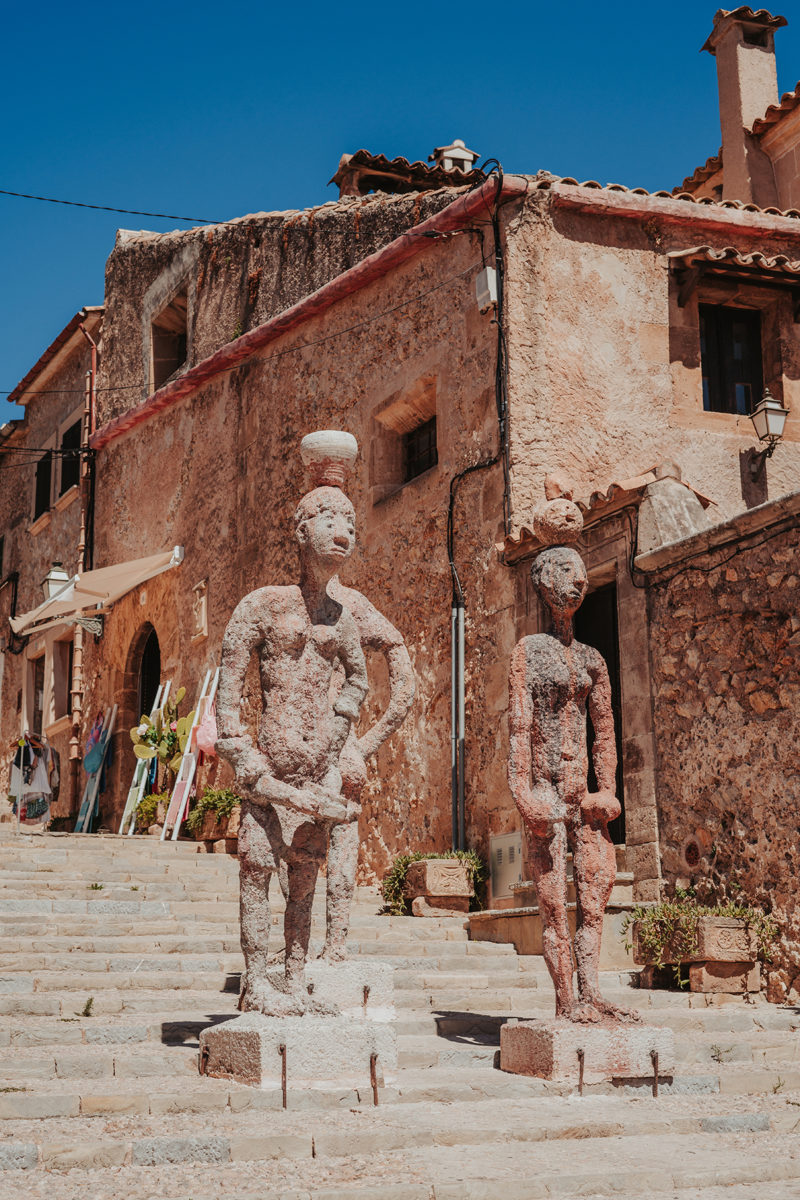 If you like to feel energised the moment you wake up, you're in the right place in Pollensa. Areas of outstanding natural beauty are right on your doorstep, perfect for running, jogging and cycling. A popular running route with locals is the Calvari steps, which is a good test of stamina, and definitely one to get you out of bed in the morning!
Another recommended place is La Font, which is a quieter, residential area just outside of town. Here you can run peacefully and take in the views and fresh mountain air. Or, you could run through Vall d'en Marc, which is one of the most beautiful valleys on the island. The views you'll see here on the route through the Fartaritz estate are breathtaking.
Pollensa's position in the foothills means that you have a varied choice of cycling routes. You could head towards the sea where the land is flat, full of bubbling brooks and home to the S'Albufereta Natural Reserve. Alternatively, take on the challenge of the famous Cap de Formentor. Here you can take a well-deserved break at one of the miradors for spectacular views.
The Pollensa Lifestyle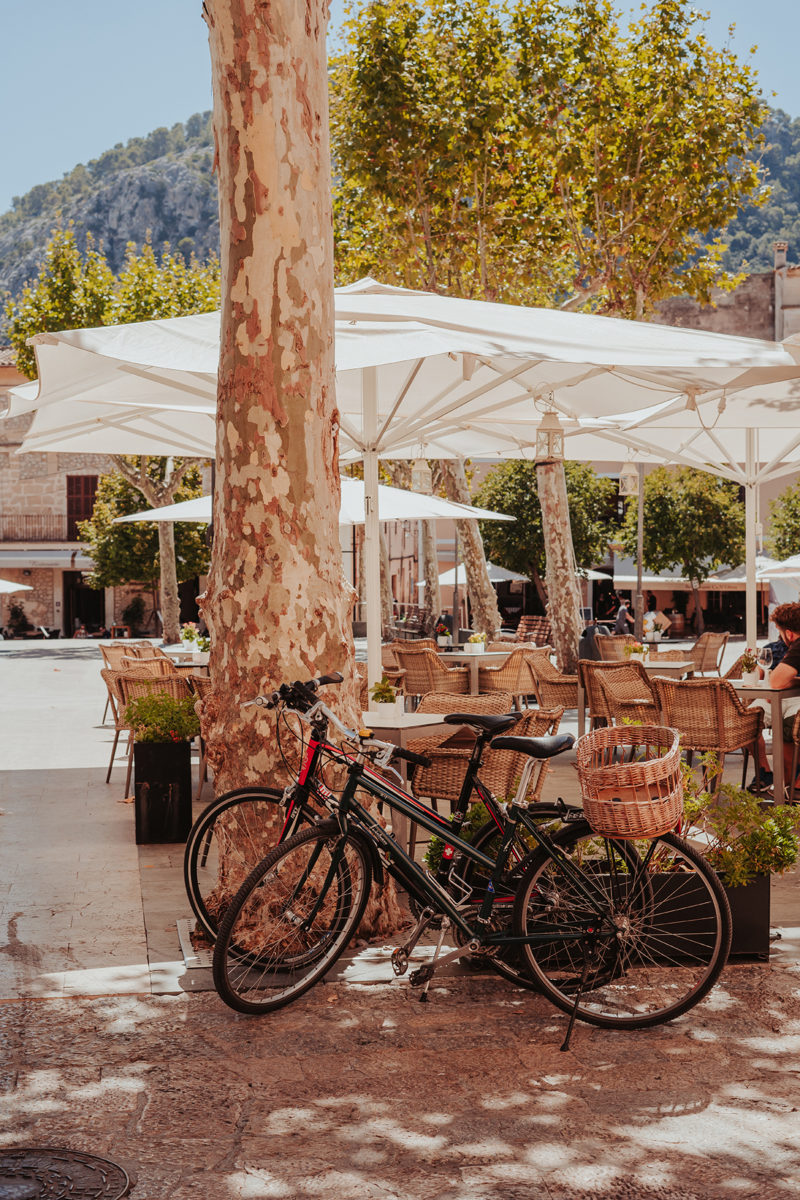 Like many places in Mallorca, the lifestyle in Pollensa is centered around socialising and meeting friends in local bars. Ca'n Moixet and Club Pollensa are two of the oldest bars in town and are both popular with residents who like to chat over coffee. On most days of the week (particularly in the summer) the main town square is busy with mums from nearby fincas catching-up and organised fitness group meeting to start their exercise for the day.
Situated close to the sea, families in Pollensa will spend much of their time at the beach. Puerto Pollensa and Cala San Vicente are the two most popular beaches with locals. Puerto Pollensa has a long sandy beach, and is well-recommended for smaller children thanks to its playgrounds dotted along the shore. For older children and teenagers, the bay also offers a great range of watersports, from kite-surfing and sailing to kayaking.
The area is perfect to raise children for its proximity to nature and good variety activities. Children who grow up in and around Pollensa are used to kayaking and snorkelling, and often spend more time in the sea than they do on-land! There is abundant marine life in the north of Mallorca, from starfish to octopuses, so there is plenty for children to learn and enjoy.
Residents in Pollensa enjoy living a simpler, and more relaxed life. Whether that's slowing down to appreciate nature or spending a few hours chatting over coffee, the Pollensa community is an inviting circle to be part of.
Local Insight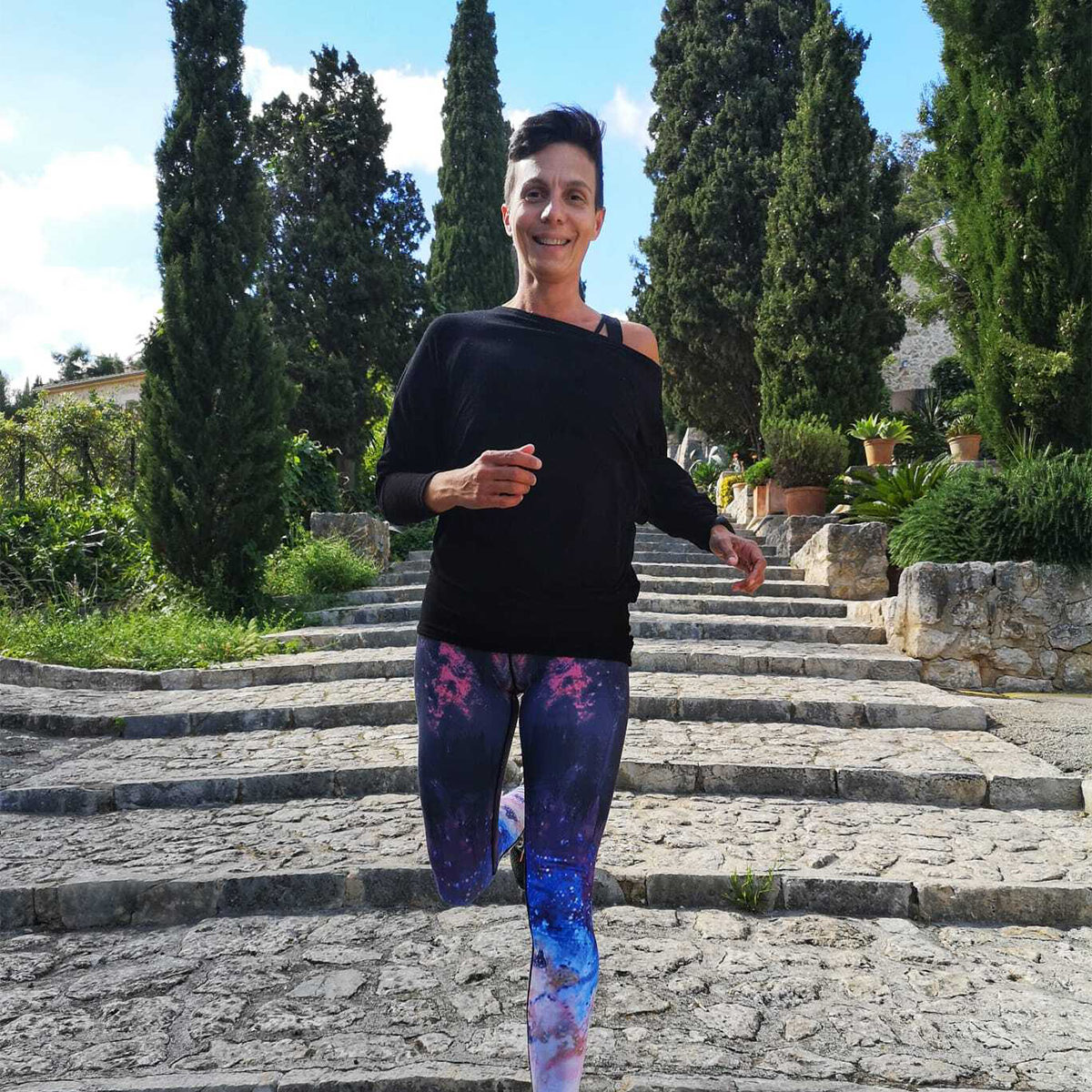 "When we arrived in Mallorca, we weren't sure where to settle. I was immediately captivated by the beauty of Pollensa. I also instinctively felt it was somewhere my kids could fit into easily. It was clear there was a thriving expat community."
"If you're thinking of moving here, whether that's to retire or bring up a family, the most important thing is learn Spanish, even if it's just a little. It really helps to open doors. It makes life easier and will help you take advantage of what's on offer here."
"Pollensa is beautiful but it's also one of the most expensive places to live in Mallorca. This is something to consider, but don't let it put you off. Remember it's all relative and the cost of living is still fairly cheap compared with other parts of Europe."
Valentina Veronelli, Pollensa resident
Property in Pollensa
Many people choose Pollensa because they love the north of Mallorca and are looking for something quieter than the coastal resorts. Pollensa has plenty of townhouses and villas with original features like high corniced ceilings and racing green shutters. Many of which have been renovated by expats.
The surrounding countryside is full of magnificent fincas. The area close to Pollensa Golf Club has proved very popular where you'll find country houses with pools and traditional villas with plenty of land. Further north, if you head to Formentor you'll see a huge spike in prices. In terms of property, the area's become an exclusive playground for the rich and famous full of private, high-gated properties.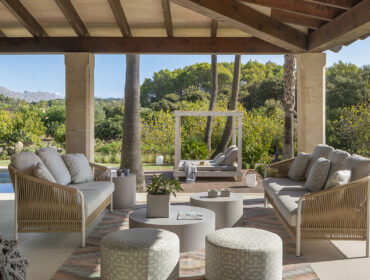 Favoured by those interested in a second home, property for sale in Pollensa attracts a high number of foreigners looking for the Mediterranean life.
Renovation & Construction in Pollensa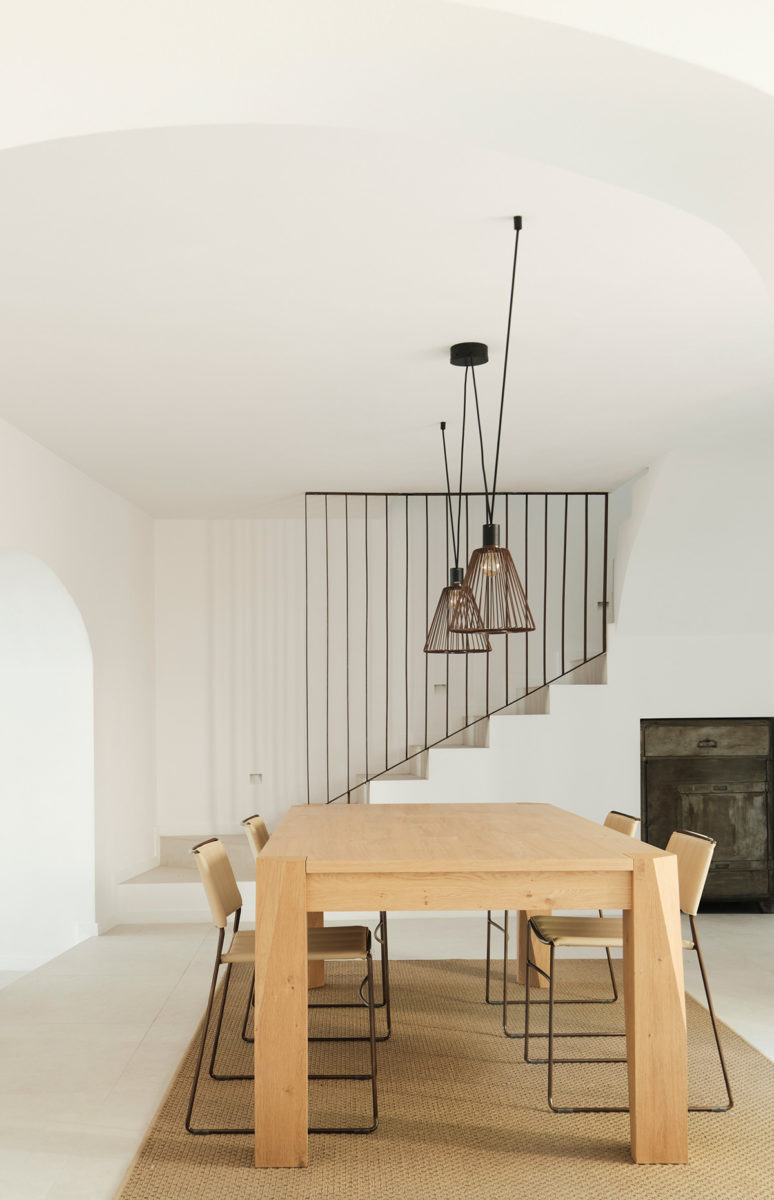 The artistic imprint that Pollensa has established sets it apart from its noisier neighbour, Puerto Pollensa. This means that there are no big, tourist hotels, but instead plenty of renovated townhouses and stunning villas in the surrounding countryside. Many of which are rented out to holidaymakers.
Many people who move to Pollensa choose to undertake a renovation project at the same time. However, it comes with a pre-warning that you'll need permission from the town hall to carry out any improvements. It's well worth hiring local architects to get you through all this.
There are also some quite stringent rules in the surrounding countryside. It's always important to have the right paperwork for your property. If you don't, the fines can be high and you may also have problems further down the line should you want to sell your property at a later date. Again, hiring a local professional is advised.
Home & Decor in Pollensa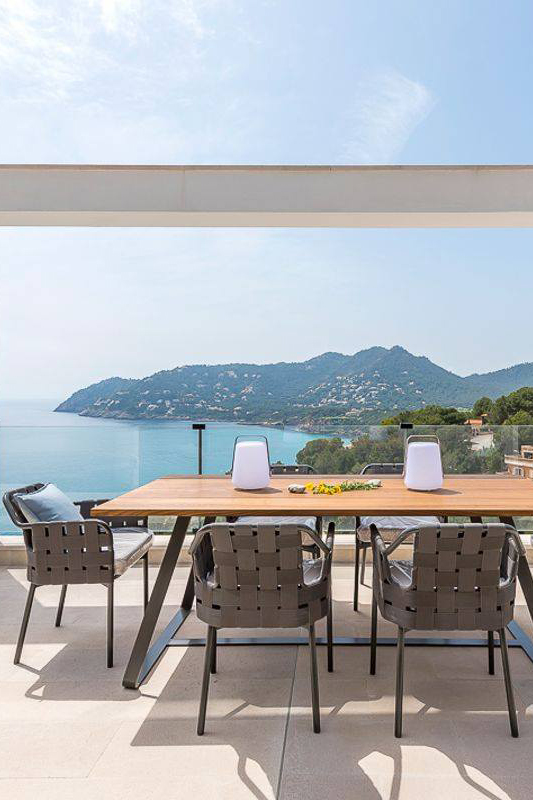 Pollensa is one of the best places in the north of the island for buying furniture. It has lots of small, independent shops such as Tot Interiors which sell high-end soft furnishings.
Perelló Mobles and Paco Mobles are also two very popular furniture stores, and Ceràmiques Monti-sion is famous across the entire island for its tiles and pottery.
However, as with most places in Mallorca nothing beats what is on offer in Palma. If you have to furnish a home from top to toe, then spending a few weekend trips in the capital will provide everything you need.
Schools in Pollensa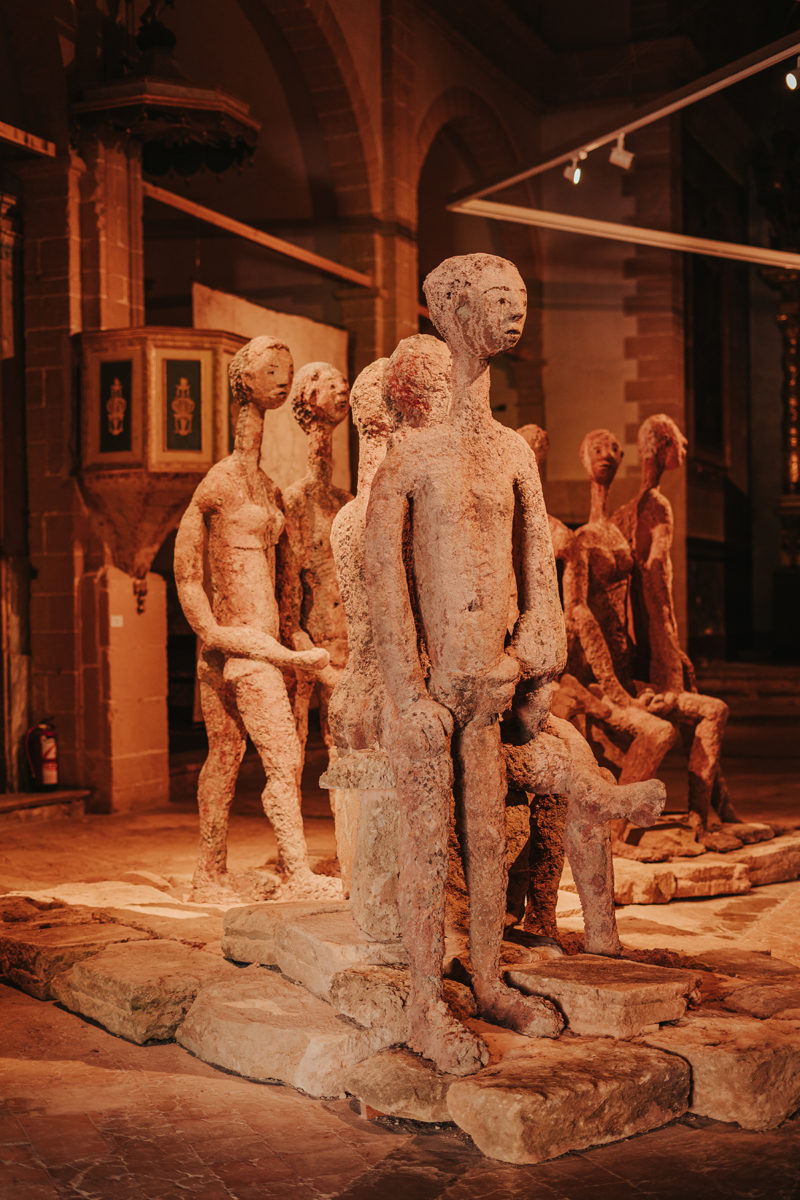 There are no international schools in Pollensa, although the Mallorca International School is just over a ten-minute drive away. This is a relatively new school that opened in 2016. The school has an early year's foundation stage for infants, and there's a primary school and a growing secondary school. It caters to those aged from 3 up to 18 years old.
Pollensa is a safe place, so ideal for families. Here you'll see children of all ages walking to and from school on their own. All the schools in the area have very active parent groups known as Apima which is a great way to integrate and meet other people.
As one would expect in the north, there is a big emphasis on sport here. The town has a big and well-equipped public sports centre and outdoor swimming pool. Basketball is very popular as well as sailing and kayaking. These activities are heavily subsidised by the local council.
Pollensa also has a tradition of attracting artists, writers and painters. The town has several well-supported art galleries including the Galería Dionís, the Galería Maior and the Pollensa Museum. There's a very well established international painting group for adults that meets every Tuesday in Club Pollensa.
Setting up a Business in Pollensa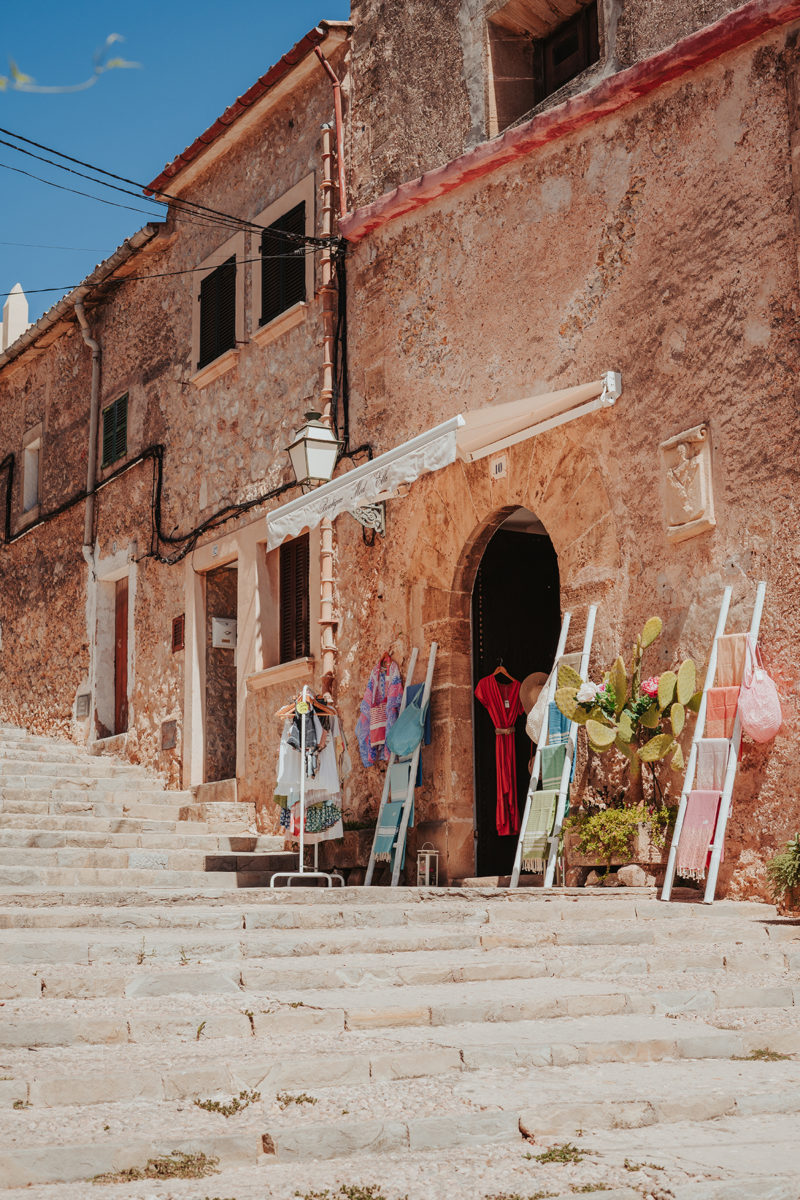 The actual formalities of setting up a business in Pollensa are relatively straightforward. Perhaps what is not so easy is finding the right premises, particularly if you're looking to open a boutique or café. Having said that, many expats run successful businesses in the town, usually from an English or German background. They have capitalised on the large expat community here and taken advantage of the common language barrier for tourists. You'll find that they offer a wide range of services from yacht and pool maintenance to cycle hire and repair.
Of course, Pollensa is not just limited to cafés and boutiques, and there is the opportunity here to offer something a little bit different. Thanks to the strong artistic community, there is a lucrative market in creative business such as clothing, jewellery and painting. Later on, if you can establish a deal with other businesses in Palma to sell your products in places like the Old Town and Santa Catalina, you're onto a winner. Although, establishing these sorts of relationships in Mallorca requires a good grasp of the local language, and those looking to expand their business in Pollensa will do well to master Spanish, and even some Catalan too.
Getting Around Pollensa
Parking areas
Most of the parking free and there are plenty of spaces around the town. There is also 'on street' parking in the middle of Pollensa but it can get busy in the summer. The streets are also very narrow which means driving and parking here are not for the faint-hearted.
Taxis
There's a taxi rank at the edge of the town on Carrer de Sant Domingo near the main bus stop. You can also call a taxi on 971 866 213.
Buses
The L340 bus will take you to Inca and Palma. It continues to Puerto Pollensa and also goes to Llenaira in the other direction.
Recommended Businesses in Pollensa
Living in Pollensa and loving it for its true sense of character means getting to know its local businesses. Through visiting a few of these lovely enterprises below, you'll start to build a bigger picture of what it's like living in the village and get a sense of what the local community offers.
The Last Word
Pollensa offers a slower pace of life. It has a thriving expat community and is surrounded by some of the most stunning countryside on the island. 'Finca life' is popular here but so is living in the town itself.
The town's strategic position means it's close to the mountains and to the sea. Here, you'll find some of the best cycling and hiking routes in Mallorca. This is a place for those who enjoy outdoor living but also want all the amenities that a town like Pollensa has to offer.