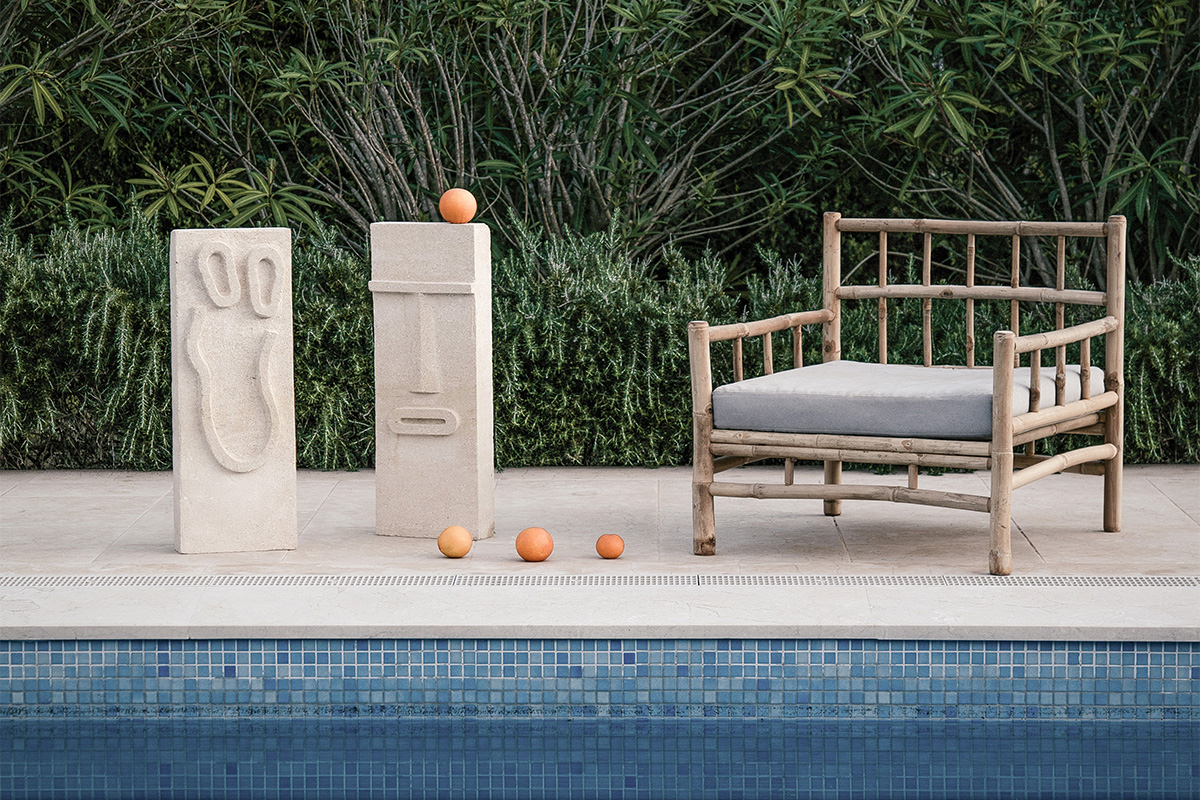 "The reform project started out with the intention of being a simple redesign before the new owners moved into the house," says Anna Yancheva, who together with Wiktoria Ginter co-founded a design company in alcova, "…but it quickly became a full renovation with a completely new vision." The house in question is a beautiful property on the Pollensa plains, surrounded by lush gardens and with views out to the Tramuntana mountains.
Soft yet rustic feel
Reflecting the natural surroundings, they employed materials such as oak, rattan and bamboo, to also bring character and intimacy to the home: "to create a space that would feel welcoming from the moment you step into the house," Anna explains. Walls were painted in blanco roto to bring warmth into the interiors, while they applied a special abrasive abujardado technique to existing stone tiles to give them a softer, more rustic feel.
More modern aspects include microcement floors in all the bathrooms, creating a cool counterpoint to the warmer, more homely elements. Designer light fixtures throughout also add dashes of chic contemporary, with lighting by top brands like Cestita, Miguel Milá, and Menu Space.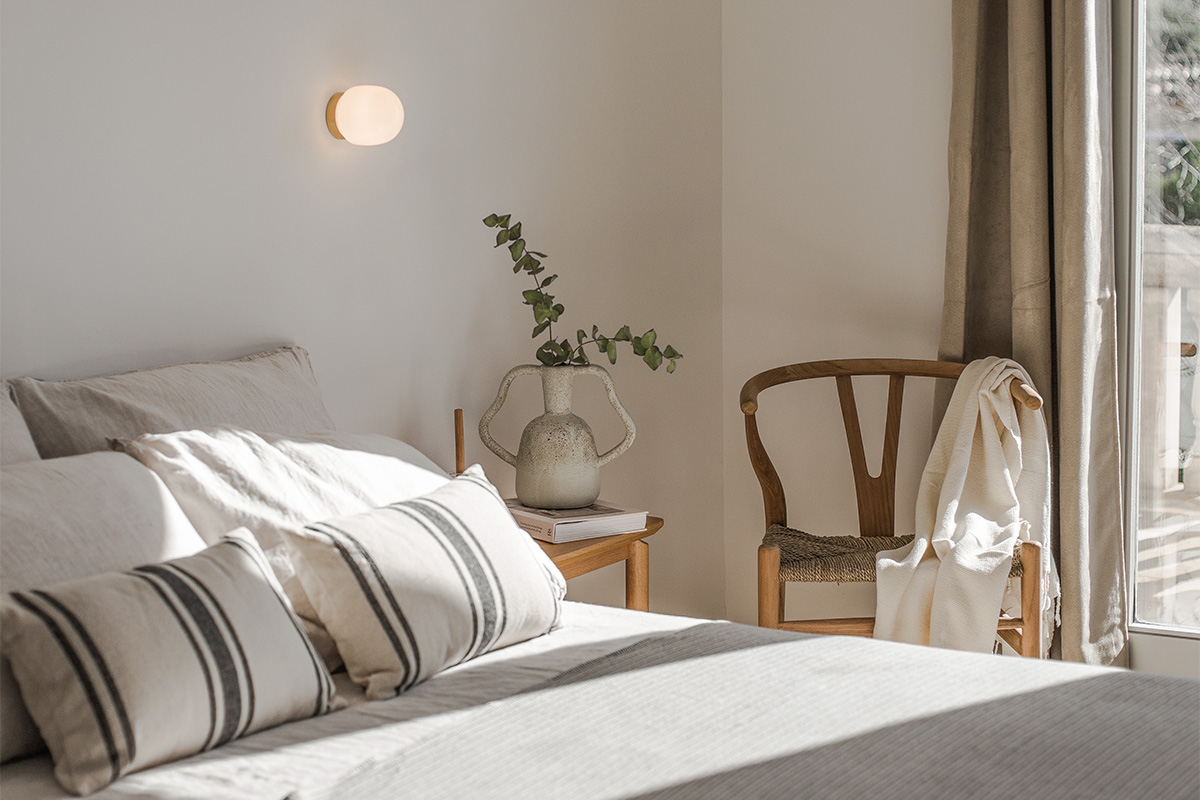 A LOCAL CONNECTION
The project also drew heavily on Mallorca based designers and artists to ensure interiors have a connection to the island, too. Dark concrete sinks with terrazzo chips, natural wood kitchen cabinets and stone counter tops were custom-made by local artisans, while much of the furnishings were sourced from island-based studios such as Contain and Jaia.
For the styling, they incorporated decoration by Mallorcan artist Diego Sánchez Barceló, and the clients chose artwork by Pollensa artist, Joan Bennàssar. And the Mallorcan light itself plays an important role in tying everything together: "The project really comes to life with the beautiful sunlight coming through the windows," Anna beams.
Photos by Santino Lamorte
Written by Leon Beckenham
Find similar property for sale in Pollensa!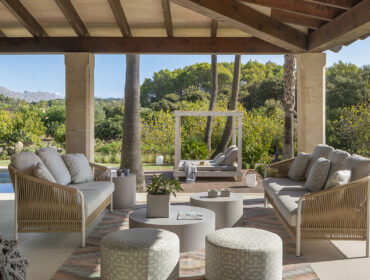 Favoured by those interested in a second home, property for sale in Pollensa attracts a high number of foreigners looking for the Mediterranean life.
Address details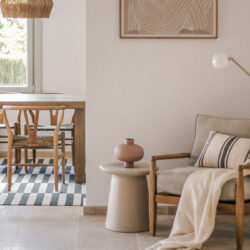 in Alcova
Palma de Mallorca