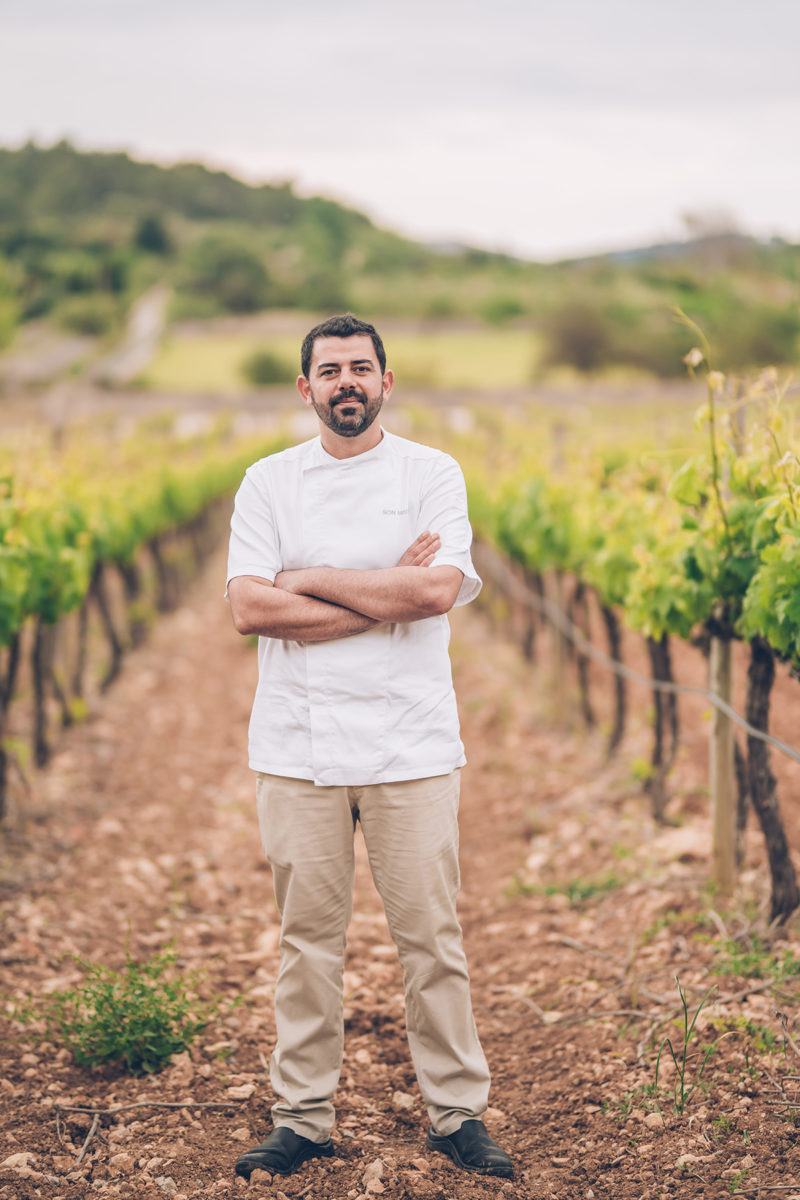 Rafel Perelló was born in 1982 and grew up in Es Pont d'Inca. He started working in a bakery in his neighbourhood at the age of 16, and when he was 18 he began his restaurant studies. He was so impressed with the style of Marc Fosh, then at Read's Hotel, he asked him for work and joined the kitchen learning techniques and assembling flavours. He also worked in El Olivo with Guillermo Méndez, and with Tomeu Caldentey, who taught him to respect and revere local produce. In 2006 he joined the team at 365 Son Brull, then headed by Joan Marc Garcías, whom he took over as chef in 2010.
What first inspired you to cook? I come from a family of cooks, since childhood I have lived in the kitchen at home. It always fascinated me to see my mother cook, and since I was a child I was very clear that I wanted to dedicate myself to cooking.
Why is using local products important to you? Because it is what identifies us, and as they are locally-sourced products, fresh, of an excellent quality and take us back to our roots, and in my case, they bring back memories of my childhood.
What are your favourite ingredients native to Mallorca? Without doubt the lamb from Pollença, for three main reasons. 1. Because it is the only one with a quality certificate in Mallorca, 2. Because of its proximity, also from Pollença, and that I know the breeders very well. 3. Its excellent quality. This lamb has to be bought whole, so I had to adapt my recipes to it not to waste anything.
How would you describe the restaurant scene on the island today? The golden age of Mallorcan gastronomy, we've never had so many good chefs, and so many young talents who feed on the most experienced, there's continuity, and that's very nice.
Where is your favourite place to eat on the island? Depends on the occasion and the moment, I love to eat traditional Mallorcan cuisine at Celler La Parra in Port de Pollença, or for Japanese Arume in Palma.
Can you share your favourite simple Mallorcan recipe with us? Pancuit (garlic soup), is an extremely simple recipe, but extremely tasty and reminds me of the island for its native ingredients – bread, garlic and ramellet tomato.
Photos by Sara Savage
Address details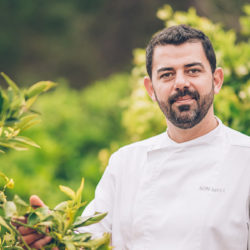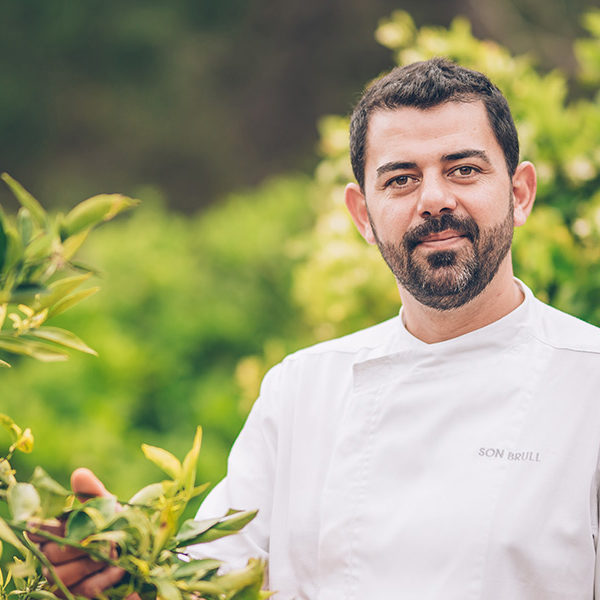 365 Son Brull
Son Brull Hotel, Carretera Palma a Pollença, Km 50