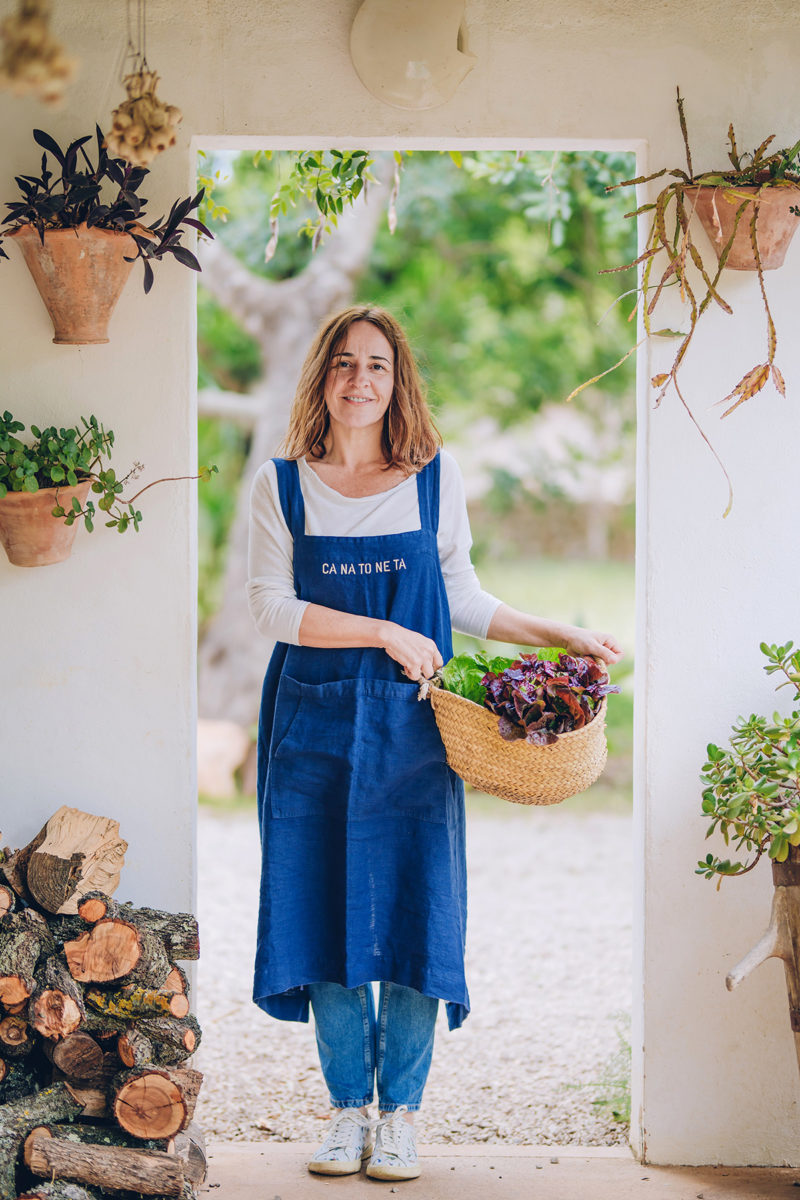 Wn early education in taste and travel have been two key influences to the self-taught Mallorcan chef Maria Solivellas, who began her professional career in 2001. Now one of the two sisters running Ca na Toneta restaurant in Caimari, she has long been a promoter of local island cuisine, leading her to found the Slow Food movement in the Balearic Islands. She has launched several campaigns to recover varieties of forgotten island produce, as well as remaining a pioneer of reviving of traditional recipes.
What first inspired you to cook? I belong to the typical Mediterranean family in which food is worshipped and there was always an excuse to sit around a table to celebrate and share. The kitchen was the nerve centre of the family and that gave me a very good education in flavours, and is probably the most important inspiration that led me to my profession.
Why is using local products important to you? I consider myself an interpreter of the land where I live, through taste I try to explain our landscape, our culture, where we come from, so the local product is the best tool to express myself.
What are your favourite ingredients native to Mallorca? This is very difficult to answer, each season gives us gems in the form of a product. The black artichoke, the black carrot, Tap de Cortí paprika, the Mallorcan black pig … But perhaps the most emblematic product is the ramallet tomato, a tomato that was traditionally grown in summer, dry and preserved throughout the winter, is magical!
How would you describe the restaurant scene on the island today? In the last 15 years an impressive group of cooks has done an important job in raising the level of the gastronomic offering…though I'd like to see much more of it linked to the land. "Less salmon and more red mullet," as my friend and colleague Maca de Castro says.
Where is your favourite place to eat on the island? To be honest, at my mother's house! Jokes aside, it depends a lot on the moment, the season, the company but a place that I always feel like is the restaurant Sa Roqueta in the Portixol.Can you share your favourite simple Mallorcan recipe with us?Trampó, the salad always has a presence in summer. A good ripe cor de bou tomato type, Mallorcan green pepper (pebre ros), new onion. All cut small, and seasoned with flower of salt and a good Mallorcan virgin olive oil.
Photos by Sara Savage
Address details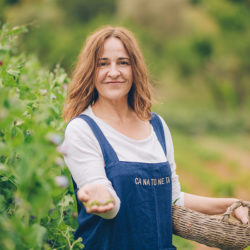 Ca Na Toneta
Carrer de s'Horitzó, 21, Caimari