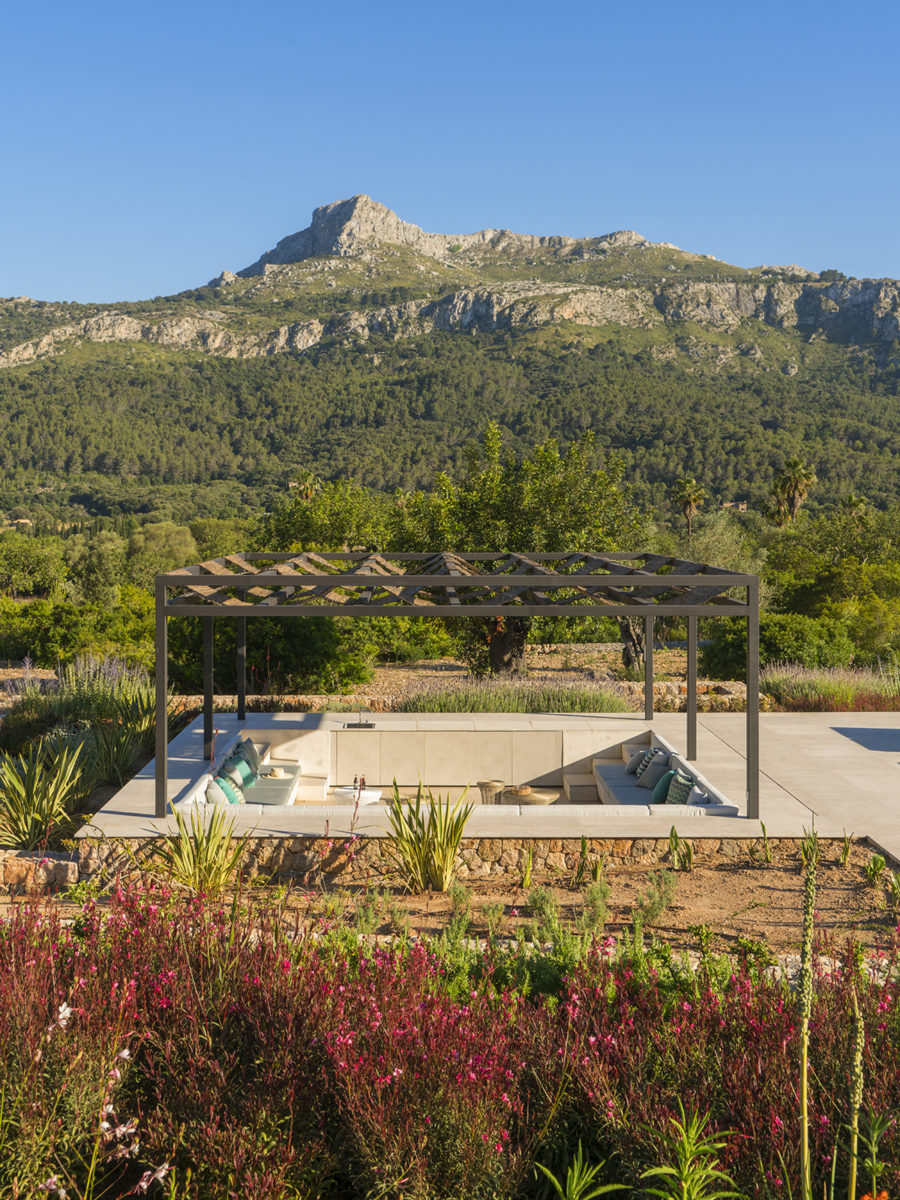 The views are one of a kind in this recently built home located in the Serra de Tramuntana mountains. The clients wanted to create a home that integrated the interiors with the beauty of the exterior landscapes, offering them a peaceful sanctuary, a place to escape, relax and unwind with friends and family.
The home is an impressive mix of contemporary and rustic styles, modern amenities and natural materials, and LF91, who created the interior design concept and served as project managers, have left no detail unfinished.
Constructed by the construction company Epic, the home is oriented towards the south, maximising light and creating large and luminous spaces that are built around an interior courtyard. Each room offers breathtaking views of natural surroundings, creating picture perfect vistas from wherever you may be. Inside, sliding wood doors separate rooms. The white, open plan kitchen features a central island and looks out onto the adjoining dining space which includes a table for ten. Access to exterior terraces from the kitchen and dining areas make entertaining ideal, another feature that was important to the clients.
Exterior landscaping carefully respects the vegetation, integrating with the environment with large terraces blending in with nature and gardens focused on native plants and species. A harmonious vision of interior and exterior indeed!
Photos by Mauricio Fuertes
Discover more top construction companies in Mallorca!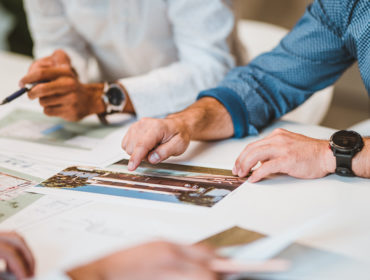 Find out which construction companies in Mallorca we recommend from first-hand experience and positive feedback from clients.
Address details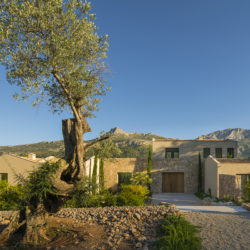 Epic Construcciones
C/Reina Maria Cristina nº 22, Pollensa