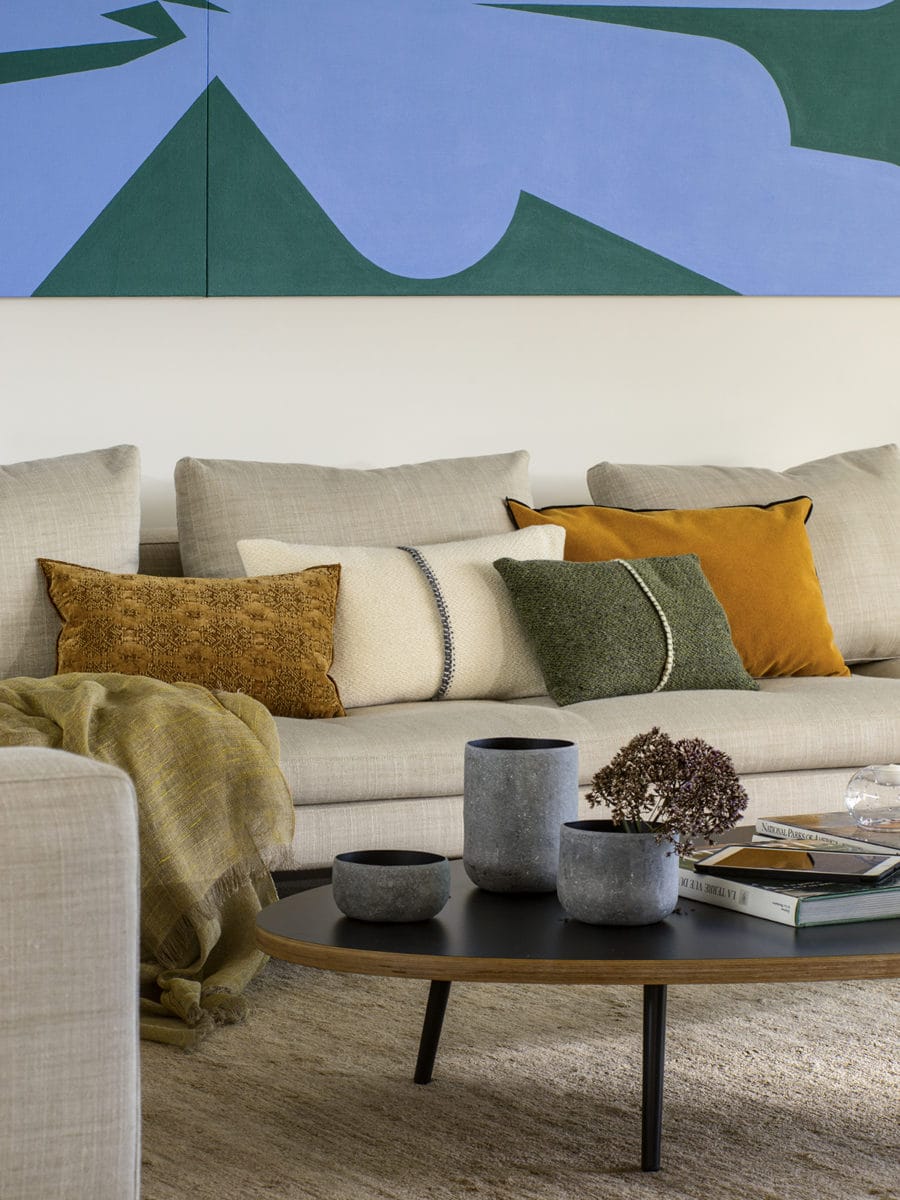 Verdant North Mallorca. With its scented pine forests, rolling hills and lush flora, it is quite beautiful enough as it is and ostentatious buildings would seem out of place here.
The most fitting structures for this type of naturally blessed environment are rustic stone houses, or – as in Can Baula's case – healthy homes designed to complement.
Harmony formed the basis of LF91's blueprint. Simplicity and minimalism demonstrate the architect firm's commitment to producing a house respectful of the land around it. Pure lines achieve a sense of balance with the surrounding cultivated gardens, resulting in a single unified landscape; large windows also contributing to the merging effect.
Interaction between inside and out is further enhanced by intelligent use of local natural materials and resources, such as stone walls and wooden cabinets. A delicate colour palette of neutral and earth tones used in conjunction with art gives off a restful vibe.
Taking the relaxation outside onto the terrace area by the spectacular pool, the dweller's eyes come to rest on a clump of scented rockrose. The pretty white flower is a native species of Mallorca, a description that also sits well on Can Baula.
Address details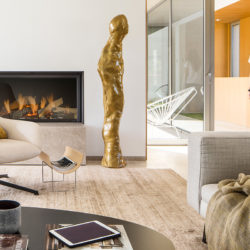 LF91
Rotonda Can Berenguer s/n, Pollença