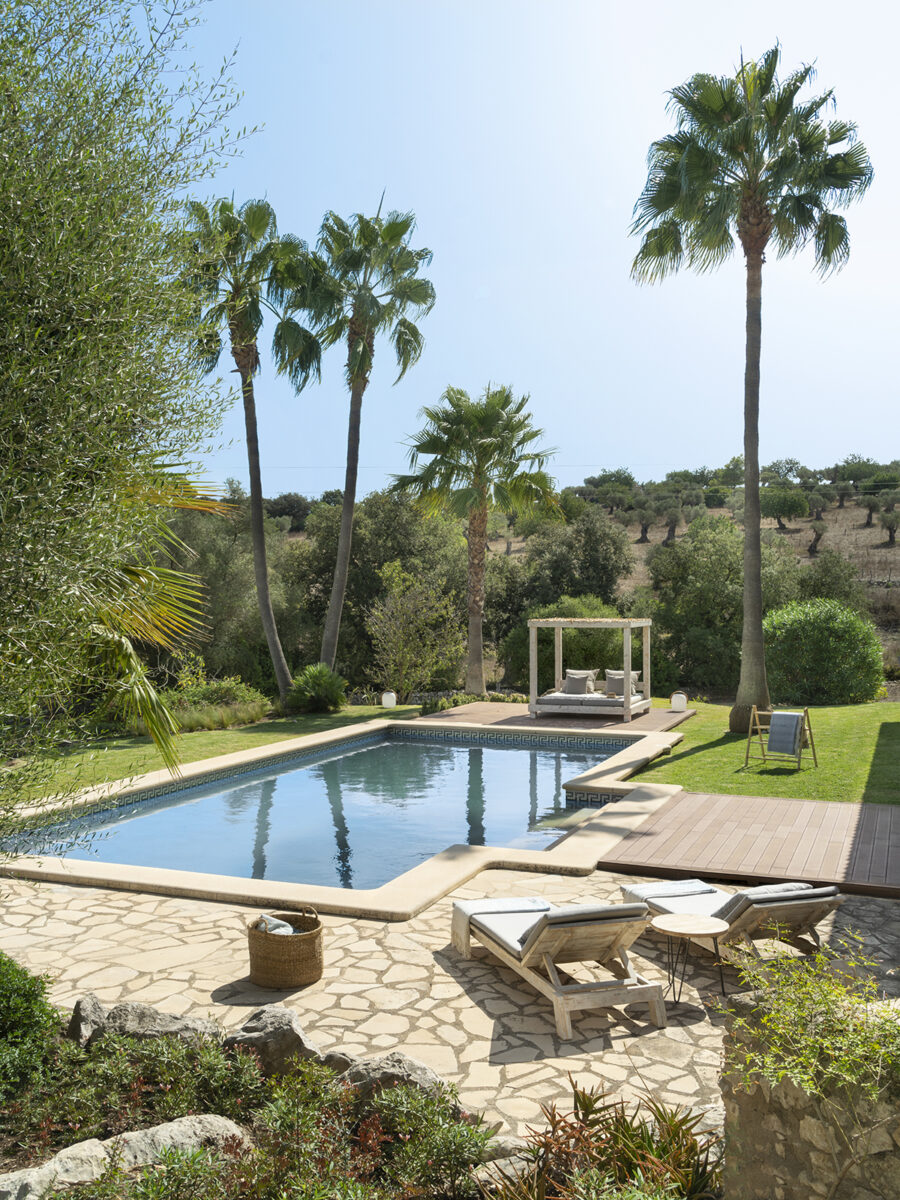 Organic Studio was born out of the partnership between top stylist and interior designer Andrea Pussin and the island's go-to photographer for interior design and architecture, Mauricio Fuertes. The fruit of their collaboration has been some of the most visually stunning properties the island has seen. But, as Andrea explains, the process often means letting go and allowing the spaces to do the talking.
"As a designer, when I visit a house for the first time I get endless ideas at every step to improve the house, " she shares, "however, I have learnt to let the spaces speak for themselves, to accept them, to appreciate what is essential and important." And when she was invited to enhance the beautiful finca of La Salve in Pollensa, she knew more than ever that this approach would be key to its success.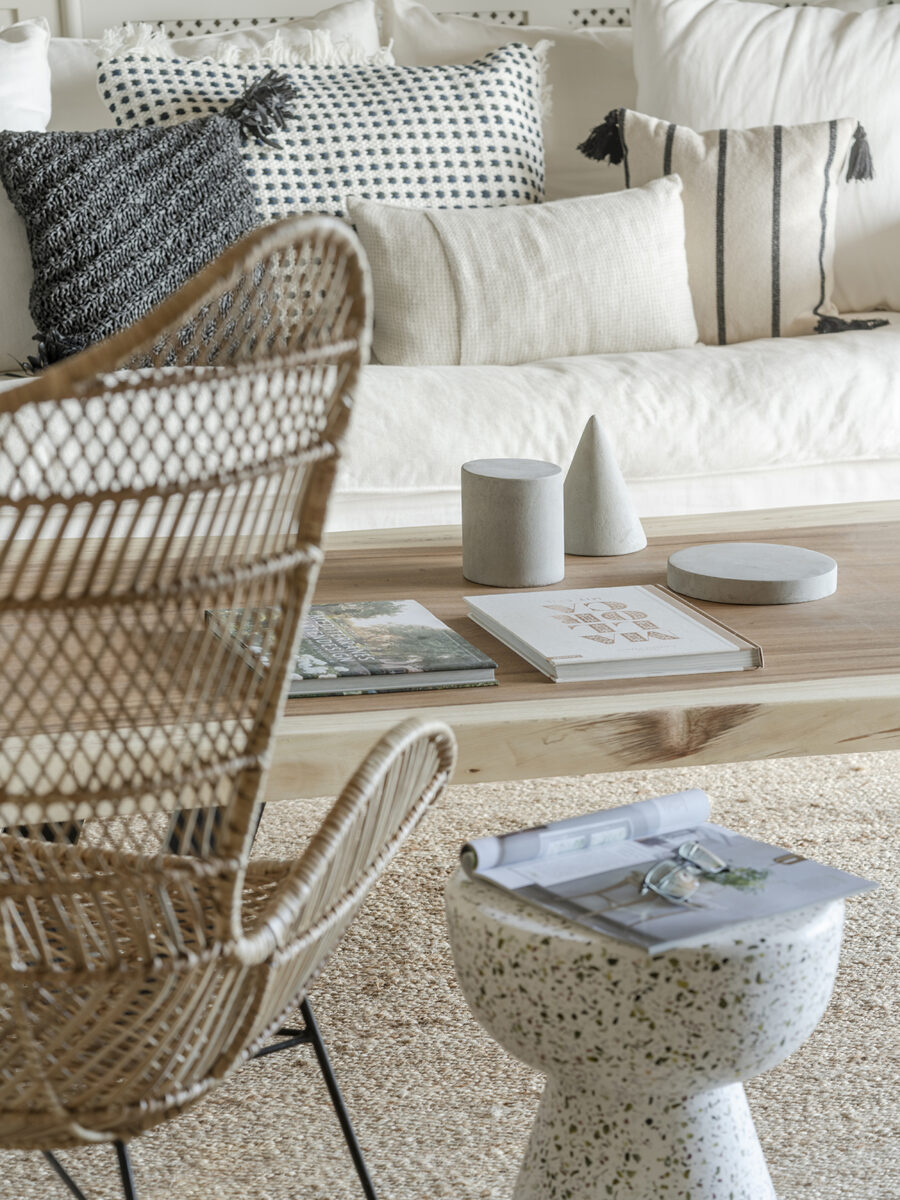 Down to the essentials
The home was to be "stripped of artifice and luxury", creating sincere and straightforward environments that serve as a frame for the exceptional landscape of its Pollensa setting. Stone arches and dark wooden beams, omnipresent elements in Mallorcan architecture, already frame each room in the house and allow for the creation of cosy and lively spaces that invite you to relax and enjoy the interiors.
In the bedroom, a palette based on tones found in nature helped to create an calmly inviting mood. Green was blended with natural fibre wallpaper, and with bamboo, rattan and textiles made from organic fabrics. Outside, maximum use was made to create environments "where things happen". Outdoor dining has curtains that protect from early sun and later create an intimate space for dinners. A lounge offers pool and landscape views while providing shelter in the shade. Another area is for relaxing, reading a book while swinging in a hammock.
As well as the innate beauty of the building, Andrea adds that working with the owners made the job much easier. "Her good taste and his pragmatism were key in helping them find their own style, which in my opinion," she concludes, "is the ultimate goal of my work as an interior designer."
Click the link to see more interior design projects by Organic Studio.
Photos by Mauricio Fuertes. Written by Leon Beckenham
Find similar property for sale in Pollensa!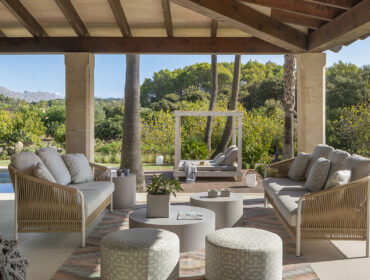 Favoured by those interested in a second home, property for sale in Pollensa attracts a high number of foreigners looking for the Mediterranean life.
Address details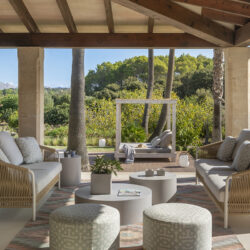 Organic Studio
Pau 10A, Palma de Mallorca