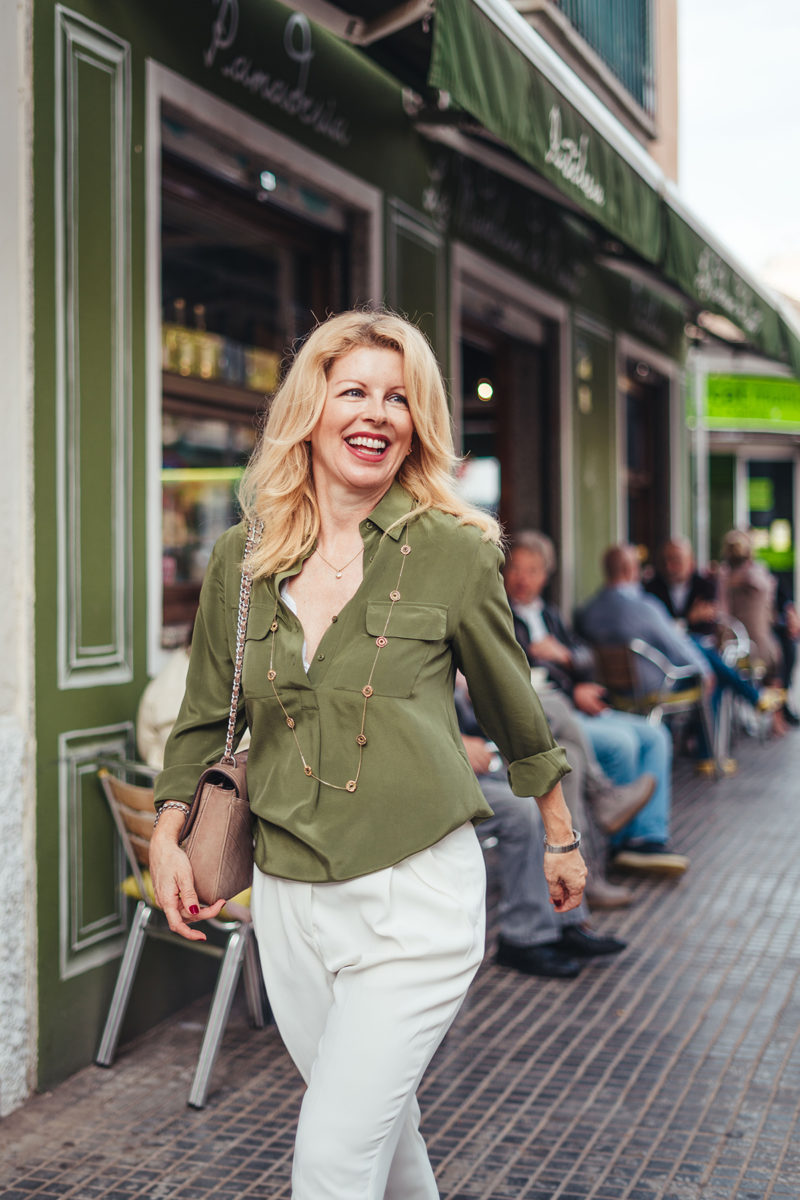 Helen Cummins is a luxury lifestyle editor, publisher, stylist and successful entrepreneur, who is based in Palma de Mallorca although she travels constantly.
Helen began her career in her native Ireland, working in sales, marketing and public relations in the financial services sector. She holds a Diploma in Training and Development (with distinction), an MBA from University College Cork, and a DBA (Doctorate of Business Administration) from Nottingham Trent University in Strategic Management Development.
In 2003, Helen started her business in Mallorca: a multilingual search engine which has grown into one of the island's largest information portals for the island www.abc-mallorca.com. The following year she launched abcMallorca luxury lifestyle magazine which is recognised as the market leader on the cosmopolitan island.
Helen is fully involved in the running of her expanding business activities, which brings her into regular contact with the cream of the business community on Mallorca and a wealth of prominent people in society, including celebrities, political figures and the artistic world. Many of these have become personal friends and part of her intimate social circle.
Fashion and home interior styling is an aspect of her work that brings Helen immense satisfaction. She has a fashionista's sense of style and design – which is reflected in her own extensive and chic wardrobe. Her regular shopping trips to places like Milan and Paris mean that she has an edge when it comes to the latest trends in fashion and interior design – another of her passions.
Although very much hands-on in her business, Helen enjoys a full and happy personal life with her German husband, Georg, and pretty young daughter, Eva. They live in a superb spacious home in the exclusive area of Son Vida on the hill overlooking Palma, which has been fully re-styled by Helen into a comfortable family home, where they often entertain friends for lunch or dinner, or hold stylish parties, with the help of their small team of house staff.
Helen's home and luxury lifestyle were recently the subject of an episode of the Mallorcan IB3 TV programme 'La Flor i Nata' – hosted by journalist Esteban Mercer (who now writes a society column for abcMallorca).
Fine wines, gastronomic cuisine and sporting interests – such as cycling and golf – are other passions Helen shares with her husband – both in Mallorca and on their regular travels to some of the world's most exciting and alluring destinations. She has invaluable knowledge about planning and booking these trips – and getting the most out of travel experiences.
In short, Helen Cummins' experience makes www.helencummins.com a great guide for living your own luxury lifestyle particularly on the beautiful island she calls home – Mallorca.
Address details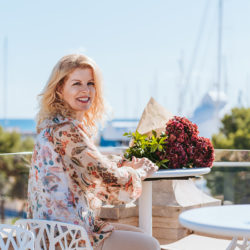 Lifestyle by Helen Cummins
Calle Can Verí 7, Palma de Mallorca