Join Dr Helen Cummins as she meets with Cathal Rochford from Blevins Franks to talk about living in Mallorca from a wealth and financial perspective.
If you're looking to move to Mallorca from the UK, talk to Blevins Franks today about making sure your finances (as well as taxes and immigration status) all align with the current laws in place.
Talk to Cathal and his team today here!
0:28 The journey to Mallorca
1:05 Joining Blevins Franks
1:30 A background in wealth management
1:50 Building a relationship with clients
2:10 What issues are British clients facing?
2.26 Retiring in Mallorca
3:05 How do you help clients?
3:58 What Blevins Franks offer
4:42 What is the situation with Brexit?
5:50 Life in Mallorca
For more videos related to living in Mallorca, subscribe to the hc/ Youtube channel.
Address details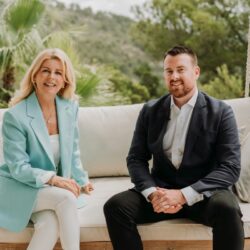 Blevins Franks
Gran Vía Puig de's Castellet 1, Santa Ponsa