The concept of this Slow Luxury magazine has been simmering at the back of my head for a while now. Regular readers of abcMallorca will know that we only write articles about life here on Mallorca, shedding light on local talent and their work. We love to celebrate the local and foreign heroes who change the island for the better. This special edition takes all of that to a whole new level. Through our in-depth local knowledge, we know the movers and shakers, the visionaries and the creators – the people who make Mallorca great. These stories are for those who care about the island, who want to reach a deeper understanding of life on Mallorca: for those who want to feel they belong here.
This magazine is about focusing on the detail, about revealing what lies below the surface, about seeing the beauty in simplicity. We encourage you to stop and take the time to read these inspiring stories, about people who are bringing a new level of luxury to Mallorca. The luxury of slow.
'Life is better slow' is my mantra. It's what I remind myself of daily. Living life at a slower pace has dramatically improved my quality of life. Incorporating regular meditation, yoga, and cycling helps me feel more connected to nature and more grounded. It gives me a lot more energy and a calmness that enables me to better cope with the daily stresses of life.
Allowing yourself the time to live a life you love is your choice. For sure, balancing the limited time you have is a challenge, especially when it comes to putting the people you love first. It is a conscious way of life that underpins the principles of the slow movement, and what sits at the heart of this magazine.
I'm so proud of the abcMallorca team. Sara, our in-house photographer took almost every photo in the magazine, her talent and creativity is a joy for all. Rosie, Sabrina, Jan and Leon have done a wonderful job in crafting these stories. Behind the scenes our graphic designer Stefan worked very hard to meet the tight deadline. Kelvin, our sales team, the translators, Dani our distributor and everyone involved – I hope you feel proud of the contribution you are making to Mallorca.
I wish you an enjoyable read and hope our stories inspire you to seek out the local talent whose values underpin what makes Mallorca truly special.
Helen & the abcMallorca team
Life is better SLOW
Address details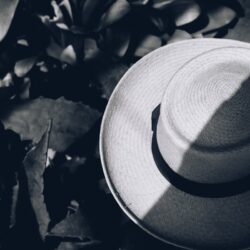 Helen Cummins
Carrer de Sant Jaume, 17, Palma