Come and join us for our Member's Open House in our hc/ Living & Business Lounge in Palma.
Every Tuesday we open our doors for you between 10:00 and 12:00 am – we'd love to see you, have a chat and hear how things are going for you and your business. It's a great chance to get in touch with Helen and the hc/ Connect & Grow team, ask all your questions and get support in your business.
You will also have the chance to connect with other members and clients while enjoying the relaxed atmosphere in our lounge.
We are looking forward to seeing you there!
Please reserve your place via our online booking system.
Book your place today!
We look forward to seeing you then.
Address details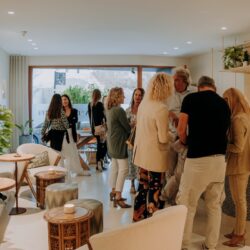 hc/ Living & Business Lounge
Carrer del Jardí Botànic 2, Palma