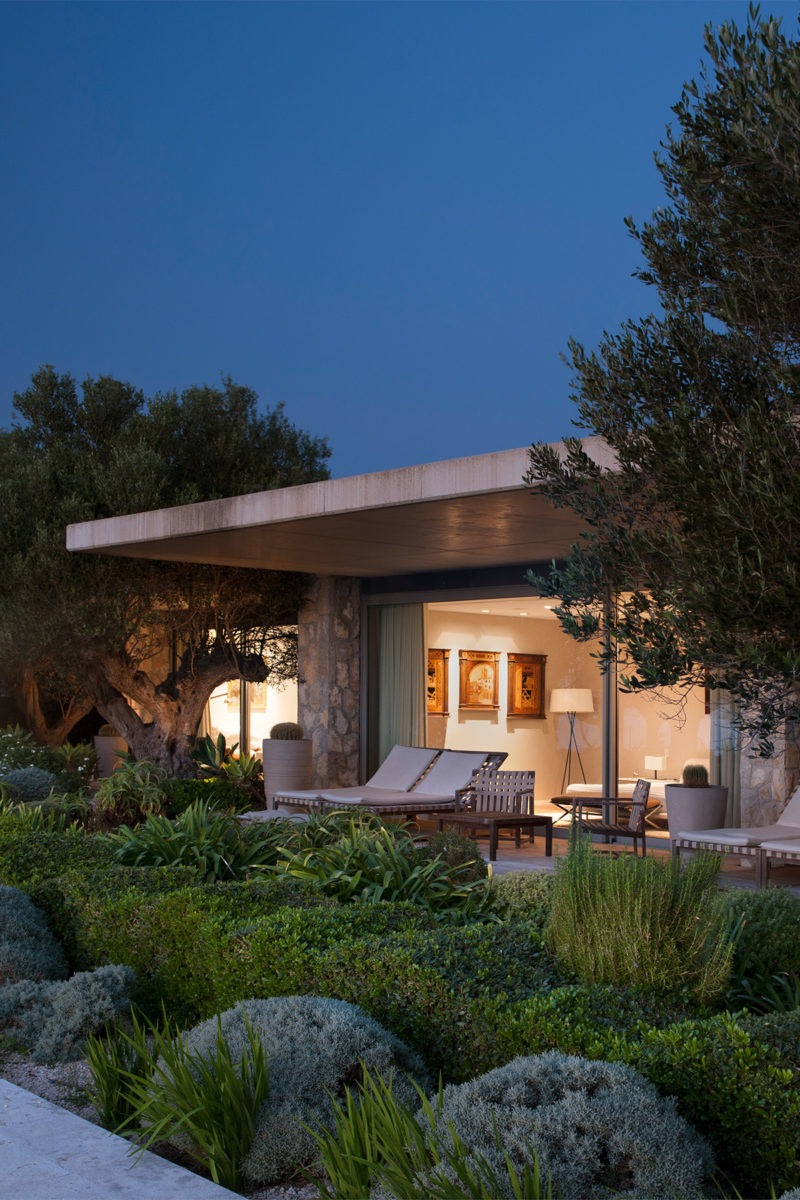 It's said that if Son Vida is Beverly Hills of Mallorca, then Sol de Mallorca is Malibu. Surrounded by beautiful little bays and unspoiled countryside, Sol de Mallorca has a catalogue of grand luxury villas of varying styles from its birth as a residential estate in the 1970s to today. It is a privileged coastal location with some of the most beautiful frontline plots in Mallorca.
The building of its treasured casino in the 70's (now closed), saw high profile international businessmen, celebrities and Spanish royalty flock to the area and buy up newly built luxurious homes in the sun. Despite the high profile faces who still dwell here today, it has managed to retain its discretion, affording privacy and a peaceful location for the mix of nationalities living in Sol de Mallorca. Protected pine forests and woodlands envelope the urbanisation ensuring that it will never be extended beyond the size it is today, keeping property prices at a premium.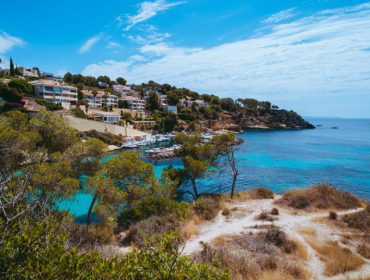 Sol de Mallorca's tranquillity, sublimely luxurious homes, beautiful virgin bays and sweet pine saturated surroundings offers an alluring life in Mallorca.
It's mix of 70% second homes and 30% residential means that it is quieter in winter and although its next door to the island's party capital, Magaluf, it feels like a world away. It has everything; peace, quiet and privacy and yet just a 15-minute drive away and you're connected to amenities in Porto Pi, Port Adriano, Puerto Portals and Calvià. With just one shop, one restaurant and a single road in and out, there is very little traffic, even in the summer. In fact, the only real reason people go to Sol de Mallorca, is because they live in Sol de Mallorca.
Properties for sale in Sol de Mallorca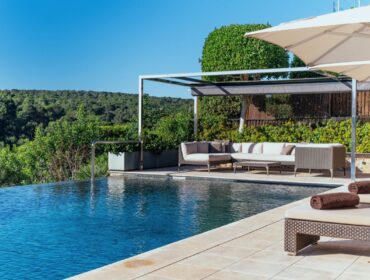 A wonderful 4-bedroom property for sale in Sol de Mallorca that has sea views from every room and all its bedrooms leading to terraces.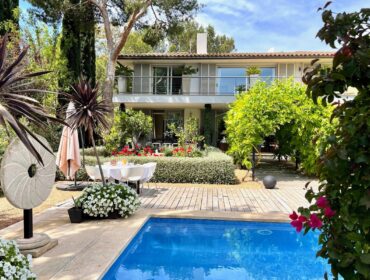 This 5-bedroom villa for sale in Sol de Mallorca would suit anyone looking for a quiet Mediterranean oasis to spend quality time with friends and family.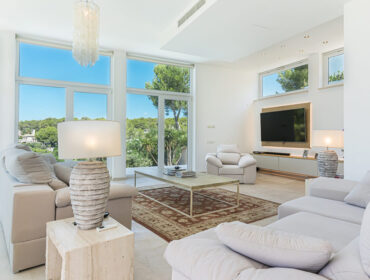 Modern villa with stunning views, swimming pool, roof terrace and garden for sale in Sol de Mallorca
Where to buy a property in Sol de Mallorca

Avenida Mallorca
Avenida Mallorca brings you into Sol de Mallorca. Along here and the roads off it, you will find detached homes set back from the roadside and residential apartment blocks such as Floresta del Mar. There is a shop close-by stocked with everything needed for day to day life. It provides easy access to the wonderful shady woodlands, as well as local bus service. Property here is more affordable than right on the coastline, and yet still within minutes of the beautiful azure coves.
Avenida Juan Miro
Avenida Juan Miro, to the left of the casino, sweeps all along the frontline of Sol de Mallorca. Here is where the most prestigious and expensive luxury apartment complexes such as Punta Sol, and mega mansions with outstanding views, sit on the frontline, all with easy access to Cala Bella Donna and Cala Xada. Residents here include rugby player Johnny Wilkinson and until her recent death, the Infanta Pilar de Borbón, sister of King Juan Carlos of Spain. It's perfect for those looking for exclusivity in a location. The security is high here, which also makes it a safe place to bring up a family.
Avenida Portal Vells
To the right of the casino, lies Avenida Portal Vells leading into Carrer Marina. Large detached Mediterranean villas and new-build luxury homes run along the frontline of this road which curves round to Port Portals Vells. Its pathways lead to Caló del Reis, Cala del Mago and Es Repos which prospective buyers who enjoy swimming and fishing will value. It is also nearby Ses Coves de Mare de Déu, which is home to caves that were used for their sandstone in the Middle Ages to build Palma's cathedral La Seu.
Advantages to buying a property in Sol de Mallorca:
Advantageous and quiet location surrounded by sea and countryside
You are never more than a couple of minutes from the sea
Plenty of frontline prime properties
Secluded yet only a few minutes drive away from amenities and leisure services
Little traffic, even in summer
Great infrastructure – roads, fibre optic and underground electricity cables
The protected Green Zone ensures no further development growth and maintains the natural surroundings
The building ban also ensures stability of current property values
Potential for further price growth after the development of the casino
Building plots are still available within the urbanisation
Some things to bear in mind
There is only one restaurant and one shop
You only tend to see neighbours when putting the bins out (this could be an advantage too!)
Most of the best building plot have already been developed
Some of the apartments on the frontline rarely enter the market
Sol de Mallorca Price Guide
2 BEDROOM APARTMENT INLAND
250.000€ – 500.000€
FRONTLINE PENTHOUSE APARTMENT
2.000.000€ +
LARGE DETACHED VILLAS
3.000.000€ – 25.000.000€
(Please bear in mind that prices are subject to change)
Types of property in Sol de Mallorca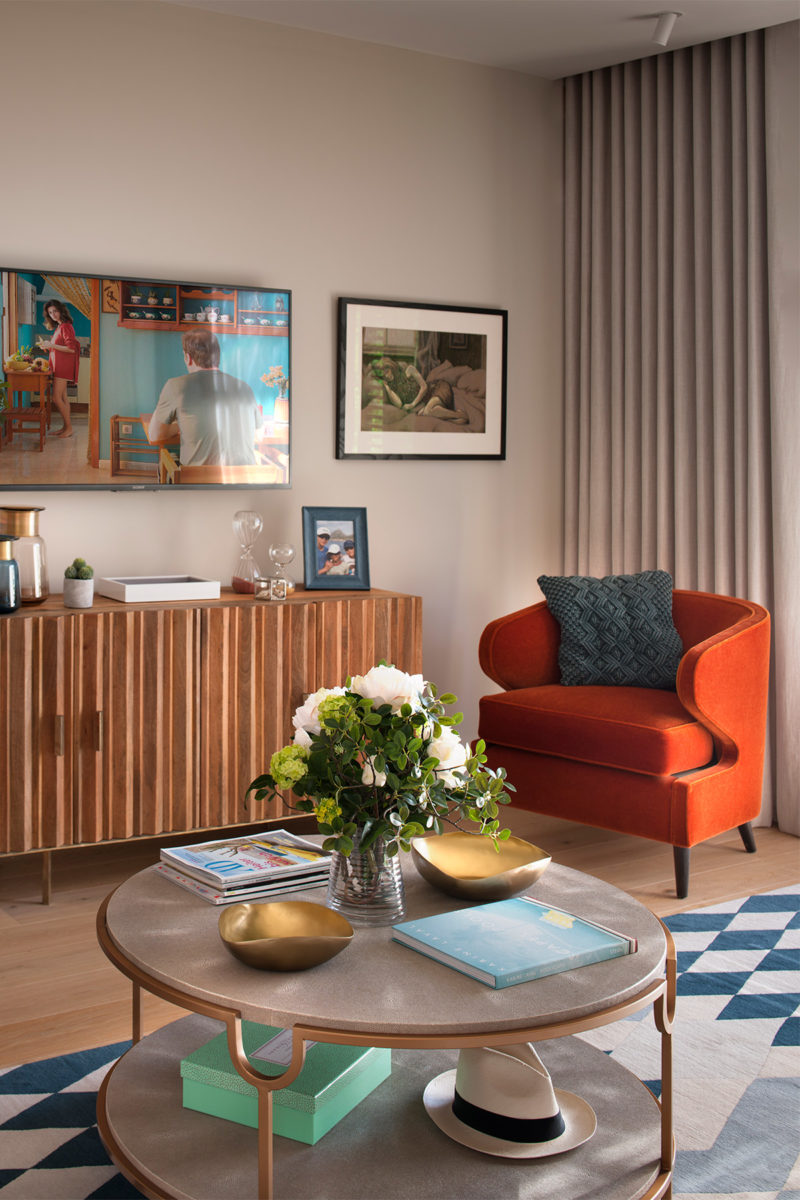 Centre
Property in these inner roads is mixed, including the styles and ages of the buildings. Older holiday apartment complexes and residential apartment blocks are found here, the higher floors benefitting from views of either Galatzo mountain, the woodlands or the sea. All of which, benefit from communal pools.
Larger detached homes are set back from the road, many behind gates offering great privacy. Off-road parking, beautifully landscaped gardens, spacious plots, entertaining spaces, terraces and swimming pools help to provide a comfortable lifestyle.
Frontline
Luxury apartment complexes such as Punta Sol near the old Casino, offer a frontline position with large communal pools, penthouses with sensational views, well maintained common areas, padel courts and 24hr security. Floresta del Mar even benefits from a shuttle service down to Cala Bella Donna. This would appeal to a buyer looking for a lock-up and leave holiday home.
Along Avenida Joan Miro, large detached 1980's Mediterranean villas and palatial mansions comfortably sit alongside newly built white box, contemporary style modern villas, occupying large frontline plots with panoramic views over Palma Bay. Some benefit from direct sea access. Prospective buyers will also be pleased to find gardens with Mediterranean flora, large swimming pools, fitted gyms and spa areas, underground parking as well as entertaining rooms. There is nothing on frontline Sol de Mallorca that you wouldn't find in the likes of somewhere like Malibu. When buyers invest in this part of the island, they are seeking only the most exclusive.
Rules & Regulations
Although it is a relatively small urbanisation and with extremely limited chance of expansion, there are still some building plots for sale. Having said that, most of the frontline plots have been built on so these opportunities take patience to find.
When applying for a building licence in Mallorca it is important to understand that patience will be required as everything takes longer here than in England, and can be more complicated. On the plus side, as Sol de Mallorca already has such a diverse property portfolio, style of properties will not be as restricted here as in some other parts of the island. As a rule, building must be restricted to 35% of the total plot size.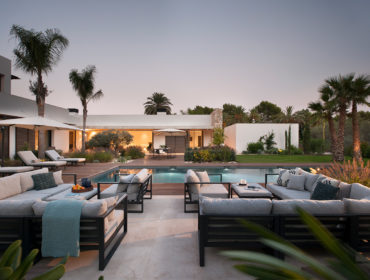 Before working on Jeffrey Archer's Mallorca home, architect Thomas Griem had not set foot here. He's since built his own and is even planning a move.
What the Experts Say About Property in Sol de Mallorca
"Building work has increased again lately and many of the last few plots are being bought and built on. I think this is down to an increased awareness that Sol de Mallorca actually exists, as much as because of what it offers. It really is a hidden gem."
"This is an exclusive area and people buy here for the privacy, tranquillity, beautiful natural landscape and proximity to the sea. It has almost nothing in terms of nightlife or activities so you will need a car, chauffeur or use a taxi to get around."
"Once the casino has been bought and developed, there is great potential for further increases in the property values here. If you are thinking of buying here, now is the perfect time to maximise your return on investment."

Michael Perkins, Michael Perkins Finest Properties
Trusted real estate agents in and around Sol de Mallorca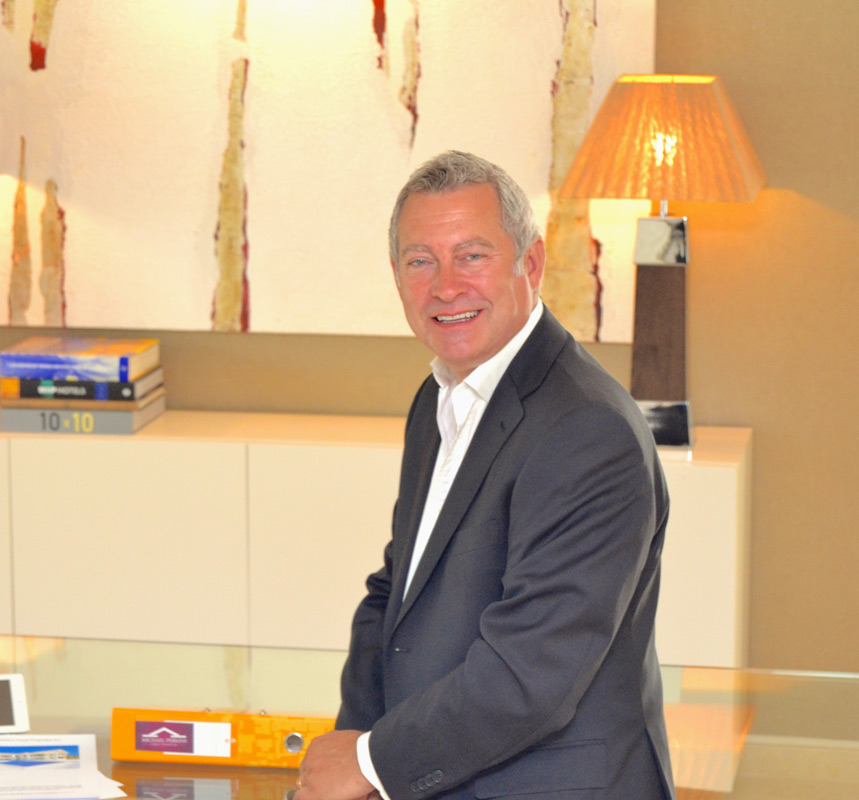 MICHAEL PERKINS
See below for more Villas for sale in Mallorca!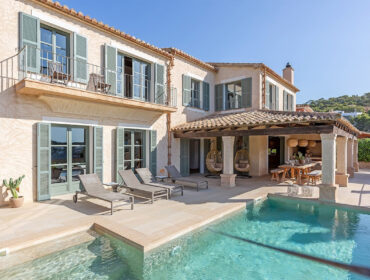 Discover the best Mediterranean villas for sale in Mallorca handpicked by Dr. Helen Cummins and team of local property experts.