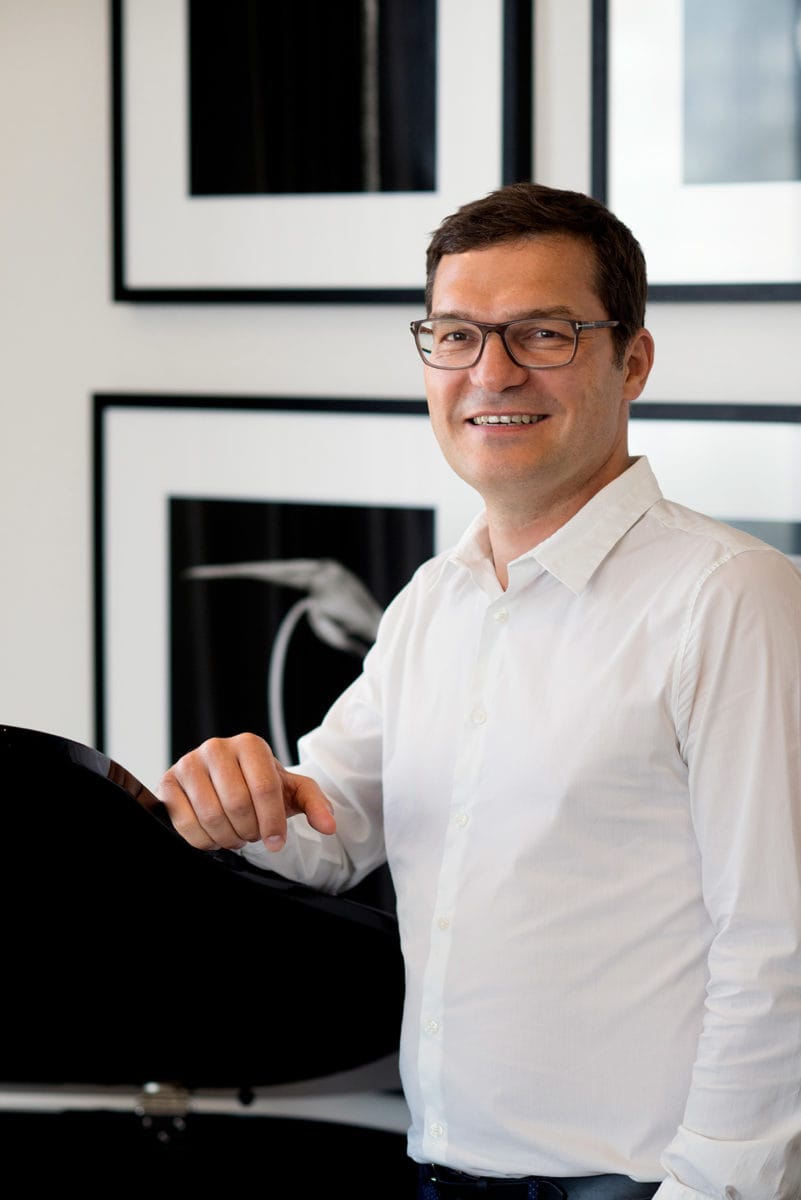 As an internationally recognised architect and designer, Thomas Griem has a résumé that impresses by any standards. Although born in Germany, most of his studies were in London, at the University of Westminster, where he won the Hubert Sands Memorial Award. Thomas decided to make the English capital his home and it wasn't long until he was working with some of the top names in the design world. Philippe Starck was one such name, with whom Thomas collaborated for several years and who he still cites as the designer who has most influenced his creative vision.
Thomas went on to co-found a successful interior design practice, before later establishing the architectural and interior design company he runs today: TG Studio. He has worked on a broad portfolio of projects on properties throughout the world from London to Paris to Hong Kong. But it was working on 'Writer's Block' – Jeffrey Archer's Mallorcan residence – that first drew him here. "It was actually my very first time on the island," Thomas recalls, "and I completely fell in love with the place."
It wasn't long until Thomas and his architect wife, Lili, began searching for the perfect piece of land on which to built their own home on Mallorca. It was several years, however, until they found just what they were looking for in Sol de Mallorca – a peaceful residential neighbourhood on the southwest coast. Thomas admits he found the slow pace of bureaucracy frustrating: "It initially just seemed to take forever," Thomas recounts, "but once everything was in place I was actually amazed how quickly it was built."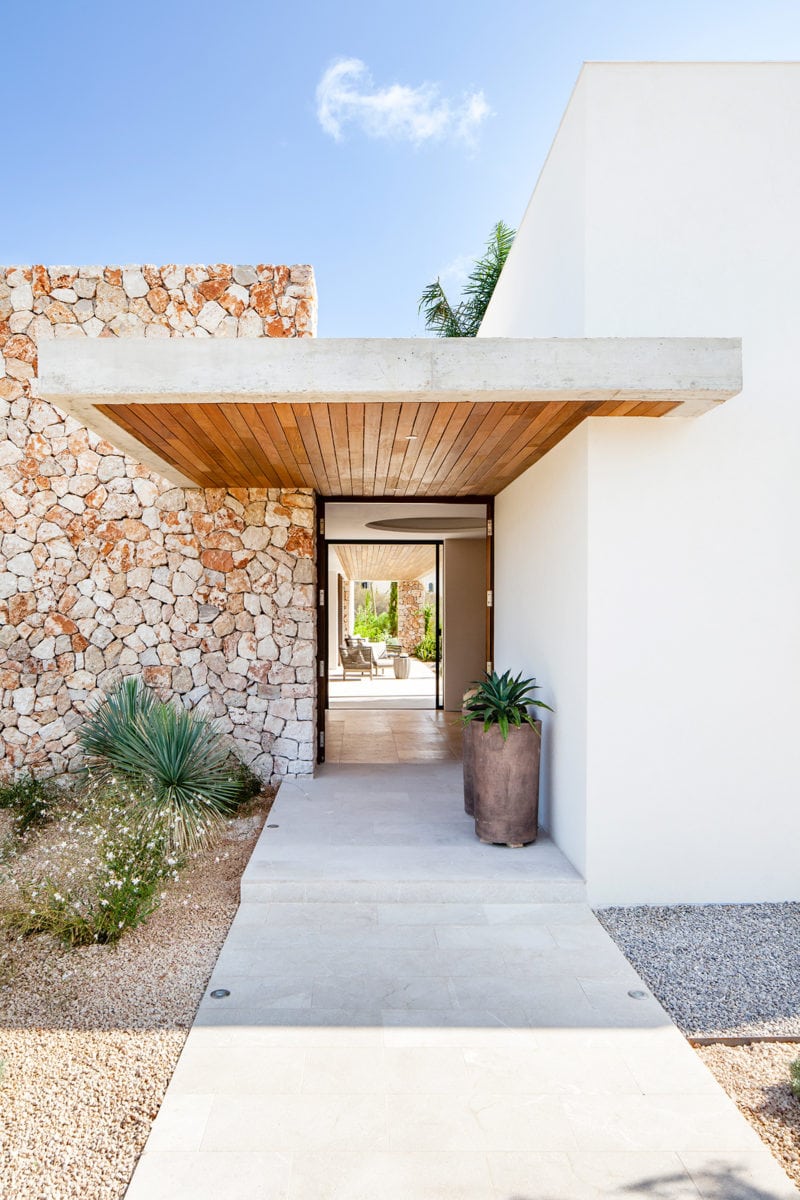 And the result – a collaboration with good friend Andreu Crespi of CMV Architects – was certainly worth the wait. The playfully-named 'Sunny Side Up' was completed in 2018 and is a master class in low-rise, open-plan design. The family home was constructed in an L-shape with the lush garden – created by renowned garden designer Stephen Woodhams – the central focus; a 9-metre retractable door from the lounge connects the inside and outside, seamlessly integrating the spaces.
It was Lili's vision to have all the bedrooms on one floor, also opening onto the garden – just one of the five bedrooms is located on the upper floor, with views that stretch from the sierra to the sea. The kitchen also leads to the south facing terrace with the breakfast table where "the sun hits first thing in the morning, and makes it one of the cosiest corners in the house," Thomas explains.
An emphasis on natural materials can be seen throughout, with floor tiles in Mallorcan Binissalem hammered stone and a liberal use of English oak and iroko wood. This is in line with Thomas's feeling about how trends are changing away from the 'sharp-lined white cube' architecture to softer, warmer and more traditional living spaces.
And since completing his Mallorcan home, Thomas has been further focusing on other architectural projects here, as well as setting his sights on a move to the island . "I am office sharing in Palma at the moment and commuting between Mallorca and London. I hope to settle on the island in the next five years," Thomas tells us. And with such a stunning home here, who can blame him.
Photos provided by TG Studio
Address details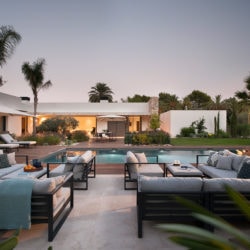 TG Studio