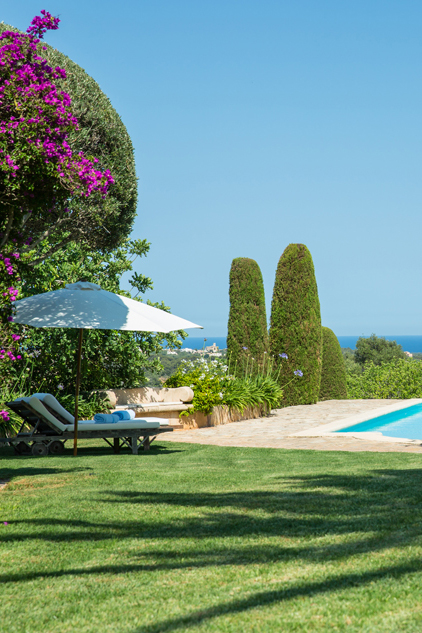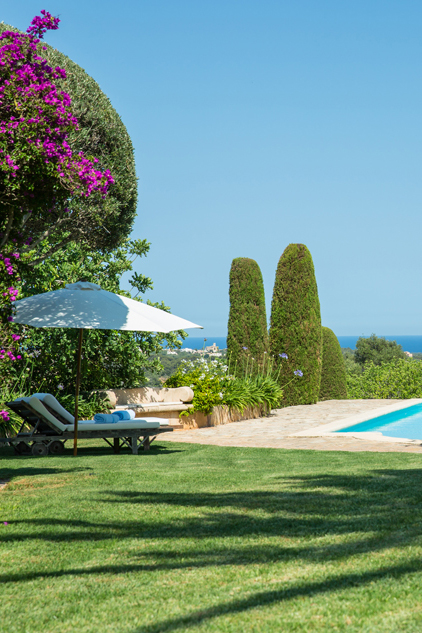 The golden hued town of Santanyí has a lot to offer, from impressive infrastructure and amenities to its privileged location just minutes away from some of the islands most breath-taking coastline in the south east. A highly sought-after area, settling in Santanyí is attractive to many and the decline in property availability reflects the continued desirability of the area. Nature enthusiasts, those wanting to embrace an authentic and traditional Mallorcan way of life, young families, wealthy expats, and famous artists are just a few examples of the cosmopolitan cross section of Santanyí residents. In fact, the aesthetic charm of Santanyí is not lost on creatives in particular. Danish architect Jørn Utzon, most noted for designing the Sydney Opera House, built two homes for his family in the area, inspired by the climate and local materials, and consequently set new standards for contemporary Mediterranean architecture. In 2017 the award-winning Swiss/Spanish architect Gus Wüstemann gave the area special thought with his 'Country House Santanyí' project utilising typical materials from the region, such as marés stone together with plaster of earth tones and Arabic roof tiles in the modern construction.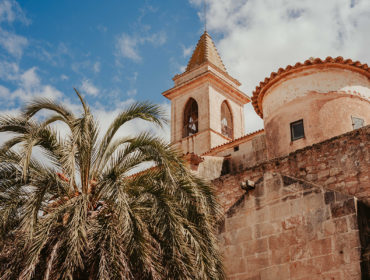 Find out all you need to know about Santanyí in Mallorca. From living in the area to the town's best hotels, restaurants and local events.
With its distinct areas, Santanyí properties vary in size, style and structure. In the heart of Santanyí village, townhouses of marés stone are characteristic, while a short drive into the countryside reveals grand fincas and upmarket estates. A mere 15-minute journey brings you seaside where holidaymakers prevail in the summertime, occupying the vacation homes and apartments typical to these beachfront spots.
Properties for sale in Santanyí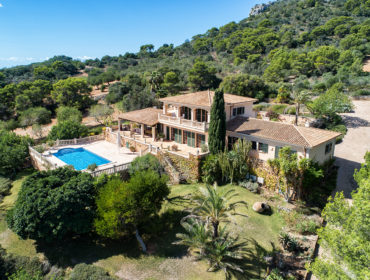 Beautiful manor house for sale in the quaint village of Alquería Blanca near Santanyí, which comes with 4 bedrooms and 4 bathrooms.
Where to buy a property in Santanyí
Santanyí Town
The main square in the centre of Santanyí plays host to a bustling market twice a week, turning the sleepy town into a hive of activity. The restaurants, cafes and boutiques are concentrated in the surrounding streets, and the village radiates out from there with townhouses lining the maze of narrow cobbled lanes. Here you'll find plenty of renovated homes, updated and modernised on the inside, but with facades retaining character and uniformity due to exteriors constructed with local sandstone, and adorned with the standard yet charming green shutters.

S'Alqueria Blanca & Cas Concos des Cavaller
The surrounding countryside of Santanyí offers privacy and peacefulness set amongst the Mediterranean landscape of olive, almond and fruit trees, often with sea and mountain views. Generally, you will find that grand fincas with modernised rustic features are the predominant architectural style however every now and then a bold contrast can be found, such as Neuendorf House, perched on thirty acres just outside of Santanyí. Designed by John Pawson and Claudio Silvestrin, the duo behind the design of leading retail locations for Calvin Klein and Giorgio Armani, this ultra-modern masterpiece is a highly expressive and unusual structure. Comprising straight lines and earthy tones, this daring departure from the traditional is proof of what can be possible with a new build utilising the expanse of the island's countryside.
Cala Santanyí

A 10-minute drive from Santanyí town brings you to Cala Santanyí. During the tourist season owners of the many high-priced holiday villas and apartments descend on the beachside resort for the summer months. Particularly favoured by German vacationers, the Spanish also visit in droves to enjoy this fine white sand beach with clear, calm water. The area has a few small-to-mid size hotels and a range of restaurants making it a holidaymaker's heaven. Opportunities still exist for buyers with medium purchasing power with affordable homes, land, and apartments still available depending on beach proximity and views.

Cala Llombards
A little further along from Cala Santanyí is Cala Llombards, another popular holiday destination but not quite as crowded. Surrounding the cala a quiet residential area has been developed, with a few general stores, bars and restaurants. Shoreside you can see the traditional buildings used by Mallorcan fishermen to keep their boats and their fishing tackle, adding to the charm of the area. Unrenovated first line sea view properties can still be picked up from around €400-500.000, whilst high spec renovated luxury apartments start at around €800.000.
Cala Figuera

Cala Figuera is a quaint working fishing port with a beautiful azure harbour and striking views from the surrounding cliffs. Traditional white painted houses zigzag down to the water's edge, with the addition of a few high-end mansions overlooking the harbour entrance, and a good range of restaurants to grab a bite while watching the boats come and go. The small community has somewhat of an influx during tourist season, but with no sandy beach or easily accessible swimming areas it is not as popular as some of the other calas nearby.
Advantages to buying a property in Santanyí:
The area is not short on amenities with shops, services, schools, medical services and sports facilities all within easy reach.
Some of the islands most beautiful beaches and coves are within short driving distance.
The new motorway extension from Llucmajor to Campos means the connection to Palma and the international airport will be considerably improved.
Unique architecture retaining plenty of Mediterranean character.
A cosmopolitan community, yet authentic Mallorcan culture is upheld and preserved.
Easy access to lively areas with bars, pubs and atmosphere such as Cala D'or, contrasted by a quieter and more relaxed pace in areas such as Alqueria Blanca and Santanyí town.
Some things to bear in mind
Santanyí is 50 kilometres from Palma city and the airport with little in the way of public transport options.
Growing popularity over the last decade means property prices are steadily climbing and the choice of properties is becoming more and more limited.
During winter a lot of the towns restaurants close so there is only a smattering of options for dining out locally.
New builds can no longer be larger than 300m2 (previously 500m2) which means there is a very tight market for existing properties over 300m2.
Santanyí price guide
APARTMENT:
€350.000 – €550.000
RENOVATED TOWNHOUSE:
€800.000 – €2.000.000
FINCA:
€2.000.000 – €4.000.000
(Please bear in mind that prices are subject to change)
Types of property in Santanyí
In the Centre
Properties in the centre of town can be traditional or modern, however a beautiful constant of the township is the way the townhouses and public buildings mirror one another with their iconic golden marés sandstone facades. The deceptive old-world exterior often masks an interior decked with modern fixtures and contemporary bohemian touches. Many of these townhouses open out onto sunny patios, often with a pool area, desirable assets given the beautiful weather the south east is renowned for. If you are after an opportunity to redesign, renovate or extend an existing townhouse, there are still properties available which offer a wealth of creative possibilities. Conserve and enhance exquisite natural stone walls and original wooden beams while modernising with your colour pallet, fixtures and décor, or maintain the rusticism with a subtle and elegant restoration.
On the Outskirts & by the Sea
As you head out of town luxurious and exclusive villas and estates dot the wider Santanyí landscape. Long manorial driveways meander through park-like grounds to uncover impressive stately homes often with several outbuildings. The most prevalent architectural styles are modernised rustic or minimalist modern. Properties display clever remodelling with a respect for authenticity and local tradition, as well as modern reinterpretations with sleek interiors. Buyers will find it increasingly difficult to nab a restoration project of their own, with affluent foreigners quickly grabbing these properties envisaging a peaceful place to settle, retire, or have as a second family home. Heading closer to the sea you can still find detached family homes with gardens, however the seafront in the more built up areas is dominated by vacation houses and apartments.
RULES AND REGULATIONS
If planning a new build, or alterations to an existing property, you must consult the relevant authorities to obtain permission. A plot of at least 14,500 m2 is needed to build in the Santanyí countryside, and in urban Santanyí this changes dependent on the specific zone. New build constructions can now be no larger than 300m2 (previously 500m2).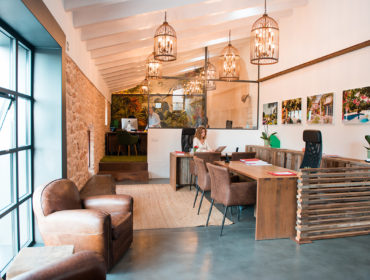 East 26 is set to become a key meeting point and must-visit creative centre for property owners in the southeast. Find out what services will be on offer.
What the experts say about buying property in Santanyí
"Santanyí has become very popular in recent decades, properties are increasing in value every day"
Miquel Pons, Inmobiliaria Cala Santanyí
"For many years the German and Swiss have favoured the Santanyí area, but we're also seeing Danish, Swedish, Dutch, French and Spanish (mainly from Madrid and Barcelona) make up the diverse European community. English buyers aren't as prevalent as they once were – but it is evident that all foreign buyers are very happy with their choice to be on this side of the island."
"In these recent times people of different ages and nationalities have started to appreciate the countryside, wanting to settle in areas with fincas and gardens opposed to urban zones. People are really understanding the value of more space and the associated freedom."
Lucie Hauri, Lucie Hauri Real Estate
Trusted real estate agents in Santanyí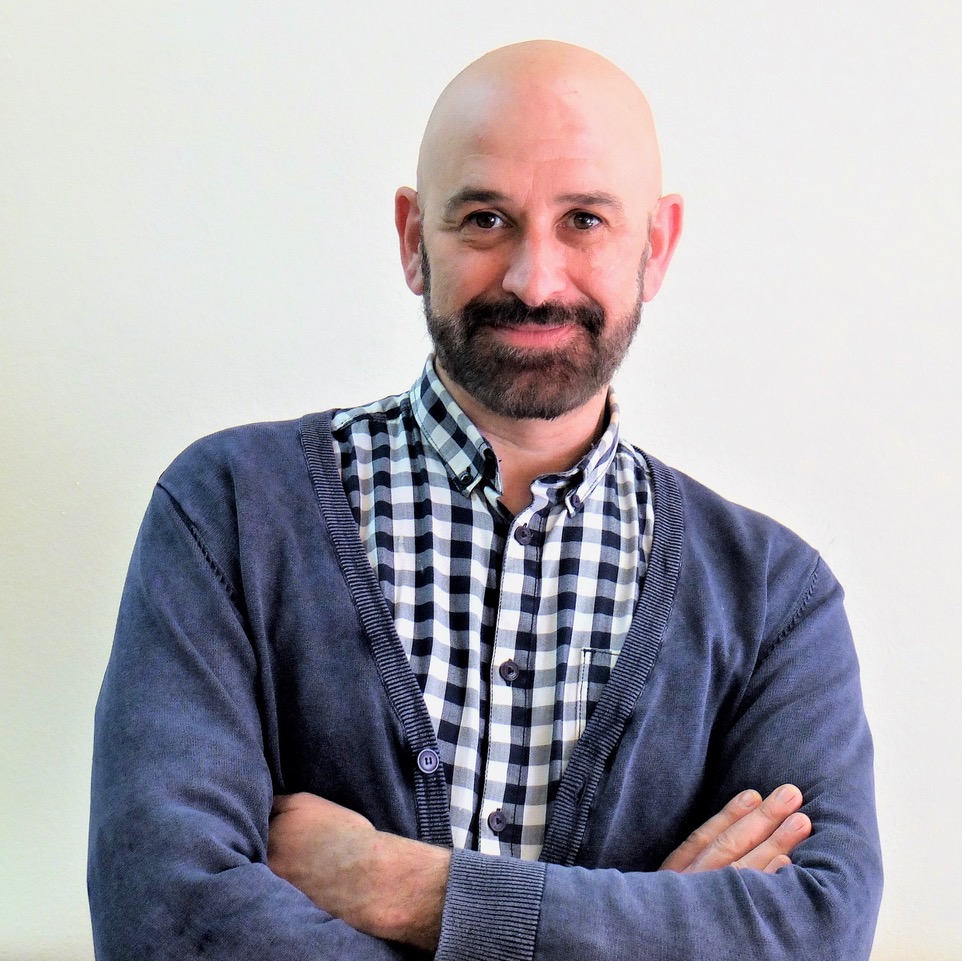 INMOBILIARIA CALA SANTANYÍ
See below for more Villas for sale in Mallorca!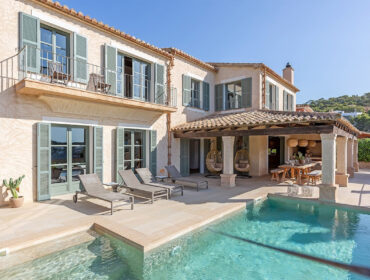 Discover the best Mediterranean villas for sale in Mallorca handpicked by Dr. Helen Cummins and team of local property experts.