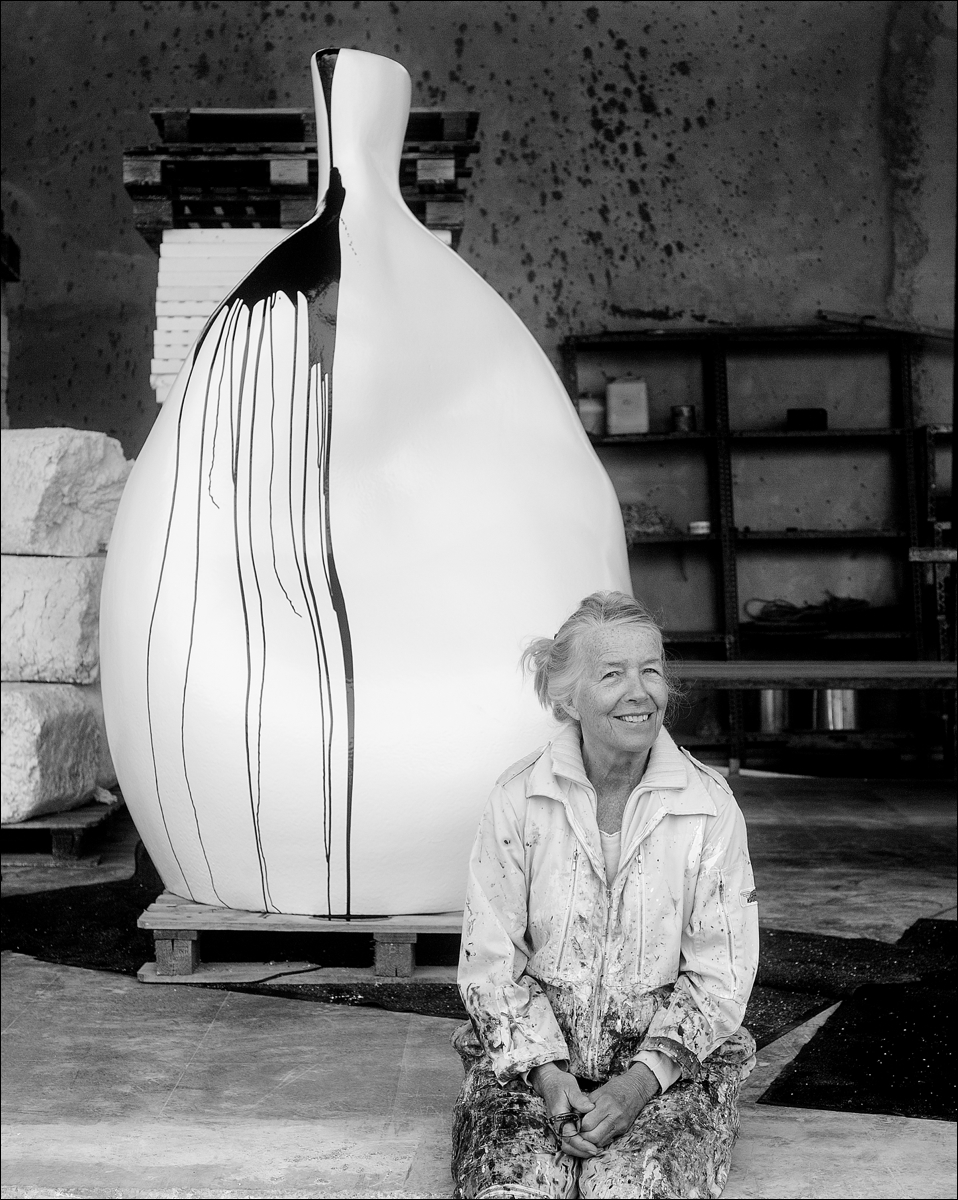 Lin Utzon is an artist who grew up drawing on the walls of early modernist interiors designed by her father Jorn Utzon. She has become known for her large-scale ceramic artworks that cover huge architectural facades in Gothenburg, California, New York, Sydney, and Madrid, as well as her Mallorcan and Japanese inspired paintings and sculptures.
Lin has a deep connection with Mallorca, which in her words is "a beautiful island with a rich culture and history, and with a magnificent nature." Her family started to spend time on the island in the 60's after moving from Australia, where her father was working on the famous Sydney Opera House. "My parents always had a great love for the Mediterranean part of the world, and had searched and found land in Mallorca where they subsequently built their first house."
That house was Can Lis, a modest architectural wonder perched on a coastal cliff near Porto Petro that honours Mallorquin stone construction and traditional details while having open and paired back modernist spaces built to house few furnishings and objects.
Lin Utzon Art Studio
Lin Utzon Artwork
Can Feliz
Can Lis
Can Feliz
Lin Utzon Art Studio
Can Feliz
Lin Utzon Artwork
Can Lis
Family inheritance
While the family "spent lovely uncomplicated times together" at Can Lis, the exposed coastal location drove Lin's parents to move inland where Can Feliz became the last architectural project by her father and where Lin now lives amoungst her artworks. "I inherited Can Feliz, the last house my father, built for himself and my mother in Mallorca. It is an exceptional house, considered by my father to be his masterpiece."
When asked about how the environment of Mallorca inspires her artwork, Lin replied "I remember all the good thoughts" saying her parents taught her "to focus on beauty and the miracle of life, which is so evident in Mallorca."
And what are some of those good thoughts? One of Lin's fondest memories of early creative exploration is "decorating a house my father built in Elsinore, Denmark as a prototype for a housing scheme." She continues, "it had to be presented to the mayor of the town, and there was nothing in it so my father asked me to decorate it, which I did… with hundreds of coloured lollipops and pieces of candy."
Japanese and Mallorcan influence
Lin's holistic appreciation of Japanese artforms inspired her to work with craft as well as painting, and says Mallorca is perfect for that. "The Mallorcan people are very kind, wonderful, strong and independent and the possibilities to make things here, to work with artisans, are many." And as well as the possibilities of creation she says "I had the peace to do it here."
The beloved Mallorcan Siurell, a folkloric ceramic whistle became a recurrent motif in her work. "There is an intuitive way of working and being in Mallorca which helped me work quite differently, and then of course the theme of the Siurells which can be played around with infinitely."
Would you like to see one of Lin's works? Ses Palmeres is a public sculpture by Lin on the roundabout at the end of the small fishing harbour in Porto Petro "inspired by the position by the sea, the tradition of 'trencadiz' (broken tiles) in Spain, and the beautiful building La Lonja in Palma built in the 15th century by Guillem Sagrera."
Address details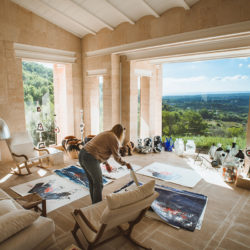 Lin Uzon