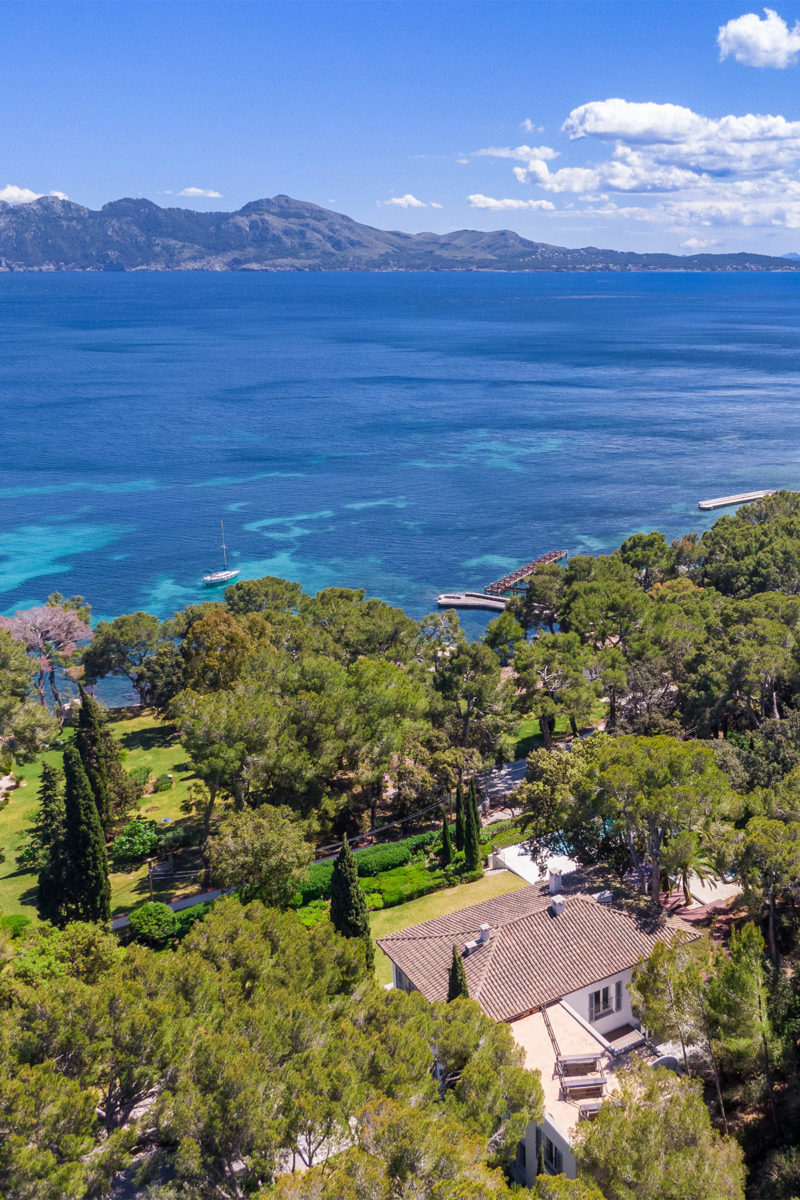 The Formentor peninsula possesses a wild and rugged beauty with stunning views over Puerto Pollensa bay, and its own idyllic sandy beach surrounded by swaying pine trees. The properties situated here boast a level of privacy hard to match even in Mallorca, making residences highly sought after among the global wealthy desiring a secluded Mediterranean lifestyle retreat.
Formentor experiences a healthy demand for houses for sale from prospective homebuyers looking to buy their dream home in paradise. Some of Spain and Europe's wealthiest families have discretely chosen to take up a second residence here, drawn to the air of exclusivity and the luxury villas hidden within the dramatic landscape. The community in Formentor is elite and therefore also attracts investors who are looking to target the top end of the property market.
Formentor is perhaps most well-known for its gorgeous sandy beach and its prestigious 5-star Formentor Hotel, both of which are overlooked by the luxury homes perched amongst the pine trees. This world-famous iconic hotel has brought many A-listers to the area, from Hollywood stars to politicians and artists, adding to this corner of the island's exceptional high-end reputation.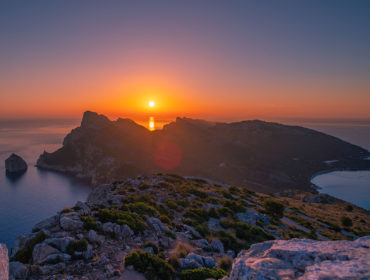 While Formentor attracts a lot of visitors in the summer months, it is loved for its peaceful state, sheltered by Tramuntana pines and high rocks.
Although tucked away on the islands northern most tip with limited amenities, a breath-taking drive down the mountainside will bring you to the resort of Puerto Pollensa. Here you will find all the conveniences required for everyday living, as well as a multitude of restaurants and cafes, the stylish yacht club and marina, and a beautiful promenade.
Where to buy a property in Formentor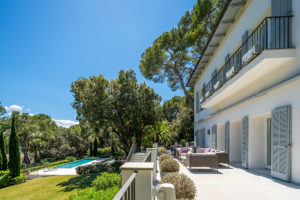 WATERFRONT OR NON-WATERFRONT?
Formentor is a small area on Mallorca's most northern tip and belongs to the picturesque municipality of Pollensa. As such there no defined zones and only a limited number of properties here which adds to its exclusivity. The main differentiation in where to buy property is whether the plot is waterfront or non-waterfront. Direct access to the sea is most sought after, with Formentor being famous for its crystalline water.
One of the biggest drawcards for property buyers is Formentor's privileged elevated position. This allows for incredible views, and properties here are all built facing the sea to take advantage of the spectacular Mediterranean vista. The majestic Serra de Tramuntana mountains form the backdrop, and their descent into the sea is a truly magical sight.
Advantages to buying a property in Formentor:
Formentor boasts some of the most remarkable natural beauty on the island.
The area is peaceful and quiet, with few neighbours and guaranteed privacy.
Property in Formentor is a secure investment – a purchase here will maintain its value.
Formentor beach is one of the best on the island and has been awarded a Blue-Flag certification.
Some things to bear in mind
There is only one road into Formentor and in the summer months the road can become congested.
There is currently a moratorium on construction in the area and building permission is suspended.
Once the moratorium is lifted construction will continue to remain extremely limited. There are only 6 plots that have not yet been built on.
Amenities are very limited and there are no supermarkets or shops, although everything you need can be found in Puerto Pollensa, a 15-minute drive away.
Formentor Price Guide
VILLA (IN NEED OF REFORMATION)
4.500.000 € +
VILLA (REFORMED)
Up to 20.000.000 €
(Please bear in mind that prices are subject to change)
Types of property in Formentor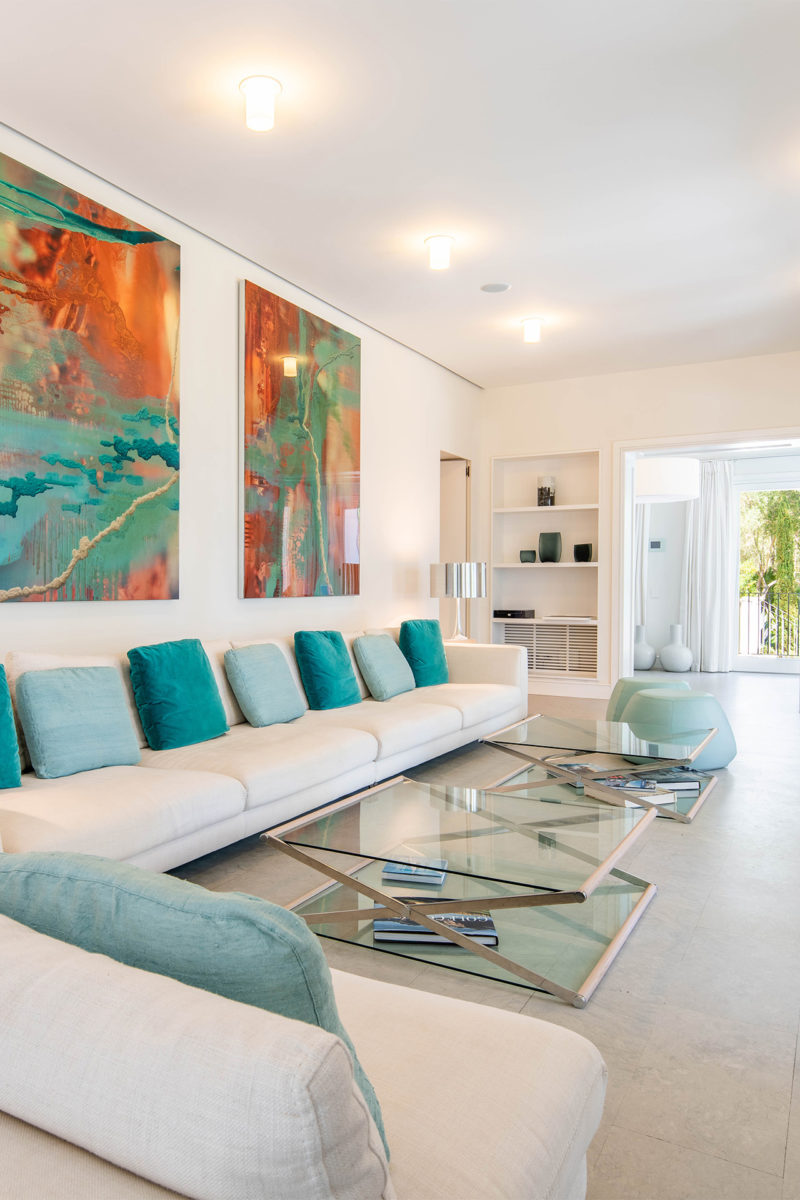 EXCLUSIVE VILLAS
The properties in Formentor are amongst the most luxurious and palatial on the island. You won't find any apartments or semi-detached houses in the area, which contributes to its privacy, tranquillity and air of exclusivity. Properties are few and comprised of elegant and rustic Spanish style villas as well as more contemporary and reformed properties. Frontline plots often have direct access to the sea by way of private path and overlook the beautiful pine tree-lined beach.
The surrounding nature is what makes Formentor so special, and luxury villas are often set-in lovely mature gardens with typical Mediterranean plants and shrubs. Interiors open out onto fantastic terraces and balconies, perfect to take in the peninsula's mountain and seascape. Properties with upmarket features are not uncommon, and many of the homes are equipped with private pools, jacuzzies, gyms and even annexes for staff, or self-contained guest accommodation.
There are some villas still available in Formentor which require modernisation, presenting the opportunity to design a home to your own tastes and adapted to suit your requirements.
RULES AND REGULATIONS
There is currently a moratorium on construction in Formentor, which means there is no possibility to request planning permission for the time being. This issue should be rectified within the next few years as the town hall begins issuing building permits again.
What the Experts Say About Property in Formentor
"Now is the time to invest in Formentor. Once the area sees hotel investment come to life, Formentor will likely return to its years of glory."
Miquel Bauzà, Director of LF91
"The beautiful north offers tranquility, relaxation and an excellent infrastructure to every property owner. In the exclusive Formentor district, the average price is typically 5 million euros."
Gary Hobson, Managing Director of Engel & Völkers Mallorca North
Trusted real estate agents for Formentor
See below for more Villas for sale in Mallorca!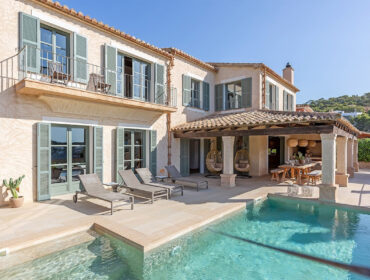 Discover the best Mediterranean villas for sale in Mallorca handpicked by Dr. Helen Cummins and team of local property experts.