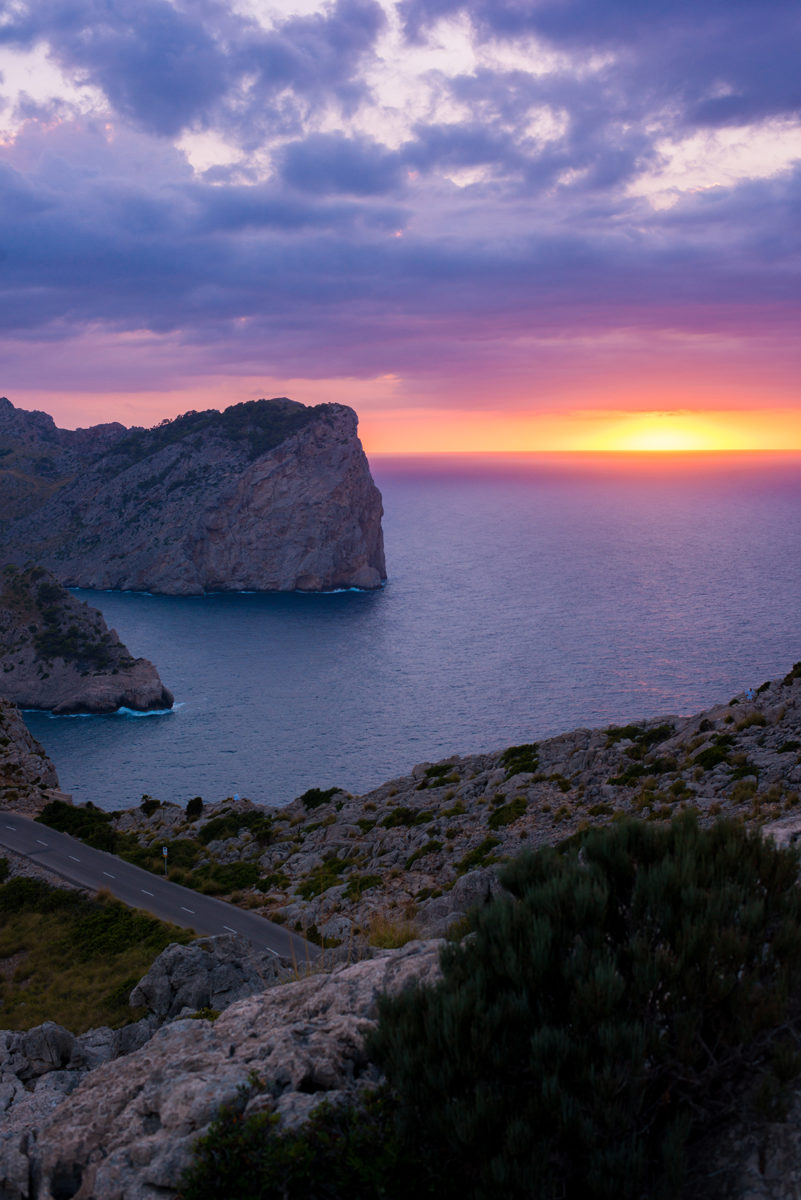 There is only one road into Formentor which although means less traffic, certainly doesn't mean less people. Cap de Formentor is one of the most famous places on Mallorca to watch the sunset and draws large crowds from around the world. Formentor takes just over one hour from Palma to reach and is situated in one of the most secluded parts of the island. While it attracts a lot of visitors in the summer months, in winter it returns to its peaceful state, sheltered by Tramuntana pines and high rocks.
The area epitomises the meeting of the Sierra de Tramuntana with the Mediterranean Sea, and is one of the most beautiful places to live on Mallorca. The landscape is covered in thick woodland and benefits from a rugged beauty only found in the north of the island.
Hotel Formentor dates back to 1930 and has become an icon of luxury in itself, attracting celebrities for decades for their Mallorca summer holiday.
Those living in Formentor are the privileged few with sea-front villas overlooking unspoiled views. If you own a property in Formentor, you're the owner of some of the most in-demand land in Mallorca. Its position facing the sea is what many dream of when they think of owning their own place in the Mediterranean.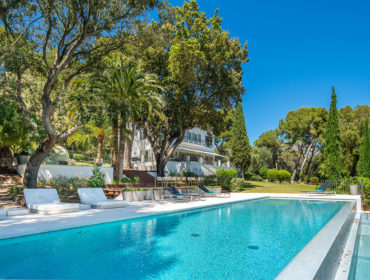 Properties in Formentor are comprised of elegant and rustic Spanish style villas as well as more contemporary and reformed properties, find your property today!
There is a distinct air of discretion in Formentor, well-regarded as an attractive place for families. Properties tend to get handed-down through the generations or kept between friends, meaning that the real estate market is quite private. Its air of prestige also means that the community is tight, your neighbours are likely to be high-flying individuals, including politicians, actors and global business players.
There is also little in the way of shops nearby, but rest assured that in nearby Puerto Pollensa you can find everything that you need.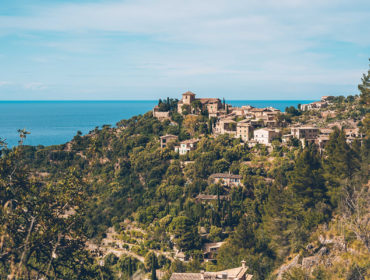 Majestic mountains and picturesque villages form the Serra de Tramuntana, where many people choose to escape the rat race and enjoy tranquility.
Good to know about Formentor
Local language
Catalan (or its local dialect Mallorquín) is co-official with Spanish or Castellano as is it is more frequently referred to locally. Due to the appeal of Hotel Formentor, British and German is also widely spoken.
Main Industry / Commerce
The Formentor commerce is centred around Hotel Formentor and hospitality. Real estate is also in high-demand here.

International Schools
The first and only international school in the north, MySchool – Mallorca International School follows the British National Curriculum (from ages 3-18 years) and is located in Crestatx just 30 minutes' drive from the port. The school holds a good reputation and has attracted a number of property owners with children to the north.
Distance
60-minute drive from the airport
1 hour 6-minutes drive to Palma
15-minute drive to Puerto Pollensa
25-minute drive to Pollensa
Transport
Bus: The L340 bus goes to Puerto Pollensa from the Estació Intermodal stop in Palma. It's around a 70-minute journey. In the summer months, the 353 bus goes from Puerto Pollensa to Formentor beach.
Parking: There are two car parks at the beach just prior to the entrance gates of Hotel Formentor. The mirador on Cap Formentor and the lighthouse both have car parks.
Taxi: Taxis can be called by the Hotel Formentor or at their beach restaurant.
Formentor Beach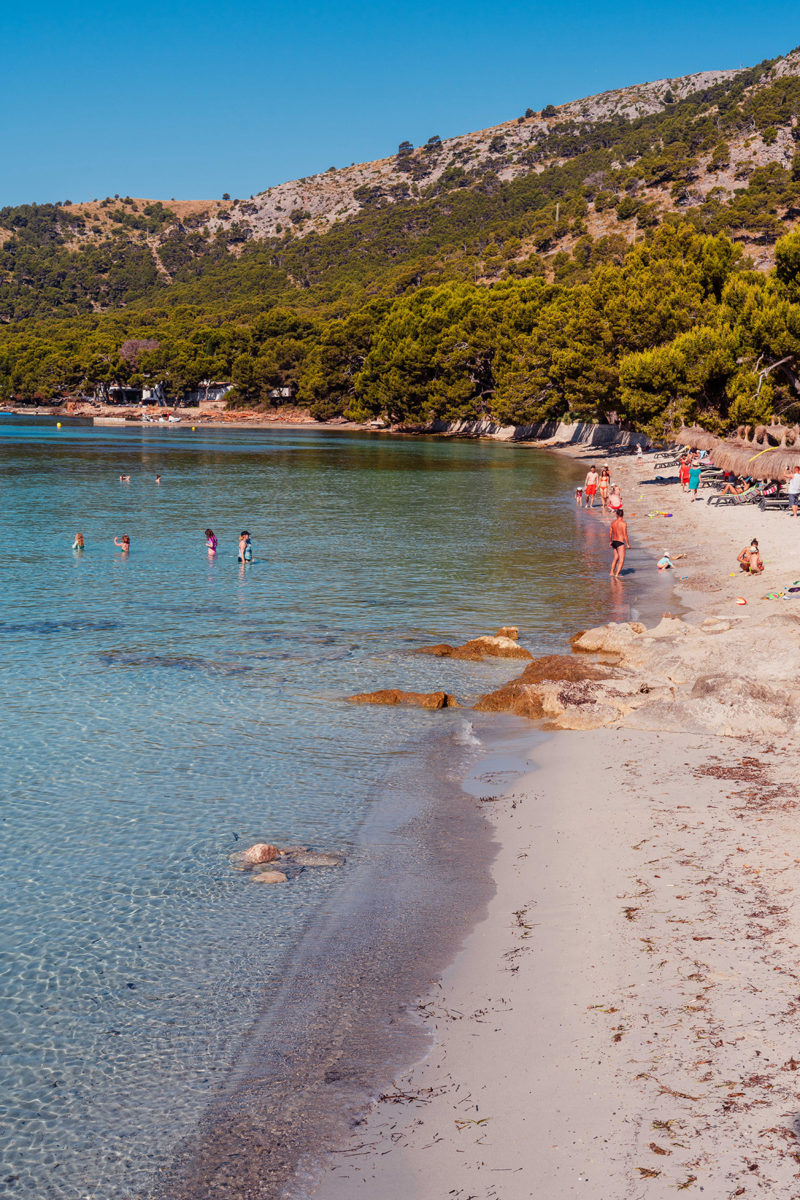 The beach at Formentor is renowned on the island for offering state-of-the-art facilities and clean crystal clear waters. It is perfectly maintained thanks to its direct relationship with the hotel Formentor, A Royal Hideaway. All the services that you can enjoy at the beach like clean showers, toilets and luxury sunbeds are all bookable through the hotel, but in true Formentor fashion, it comes at a price. A day at the beach for a family using these facilities costs hundreds of euros and even more so if you include lunch at the hotel's restaurant.
However, price aside, the treatment that you get at Formentor Beach is one of the best on the island. Editor Helen Cummins says it's the only beach on Mallorca her whole family enjoy. Her husband Georg loves being able to book everything in advance and daughter Eva is happy taking out a paddle board for the day – also available for rent through the hotel. For convenience and ease, Formentor's beach excels and offers guests and non-guests at the hotel, an unforgettable day relaxing by the water.
The beach itself has been awarded with a Blue-Flag certification, recognised for its high standards of environmental management, water quality, information, safety and services. It's a long white sandy beach about 1-kilometre long and backed by a thick covering of pine forests – ideal for shade on a hot day. It is also popular to swim to the small uninhabited island 'Illa del Geret', just 250 away from the northern end of the beach.
Formentor in photos
fg_lazyload
Cap de Formentor sunset
Cala Boquer
Talaia de Albercutx
Cap de Formentor lighthouse
Cap de Formentor sunrise
Cala Boquer hike
Cap de Formentor sunset
Cala Boquer hike
Cap de Formentor sunrise
Formentor Beach
Serra de Tramuntana views from Cap de Formentor
Formentor Beach
Hotels in Formentor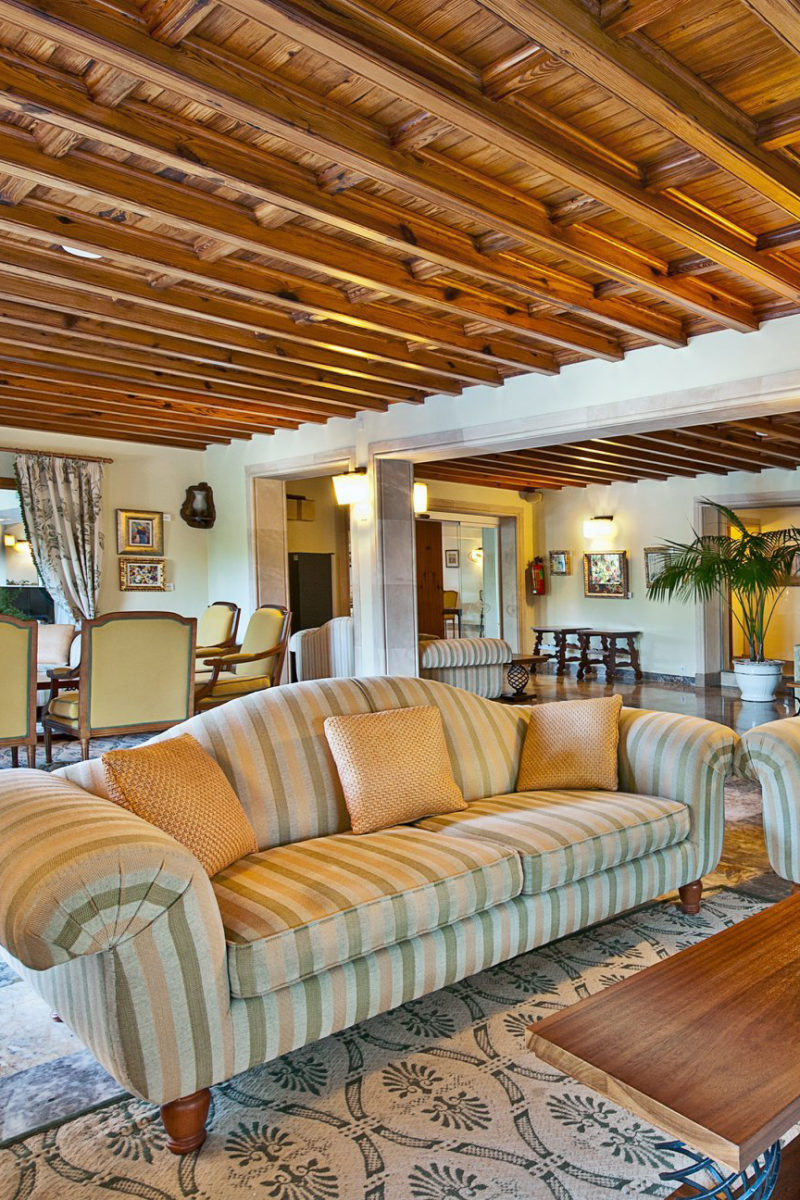 HOTEL FORMENTOR, A Royal Hideaway
The Formentor, a Royal Hideaway Hotel boasts eighty years of history. Established by an Argentine patron of the arts in the 1920s, it holds a legendary list of visitors to its name including the Dalai Lama, Churchill, Chaplin, Audrey Hepburn and Plácido Domingo. This elegant hotel with 122 rooms has become a retreat for novelists, poets and musicians in search of inspiration for their works of art. Whilst hotel guests can enjoy several restaurants in the hotel, locals and visitors can dine at Platja del Mar, the classic beachfront restaurant that is open from 9am through to 8pm.
The Sunset Classics Concert is held every year at the end of August at the hotel and is where the Symphony Orchestra of the Balearic Islands and pianist Juan Pérez Floristán perform. In line with its roll call of top class artists, the event attracts Mallorca's talented musicians and is a unique opportunity to combine the sunset over the Mediterranean with one of the most outstanding concerts of the year.
Property in Formentor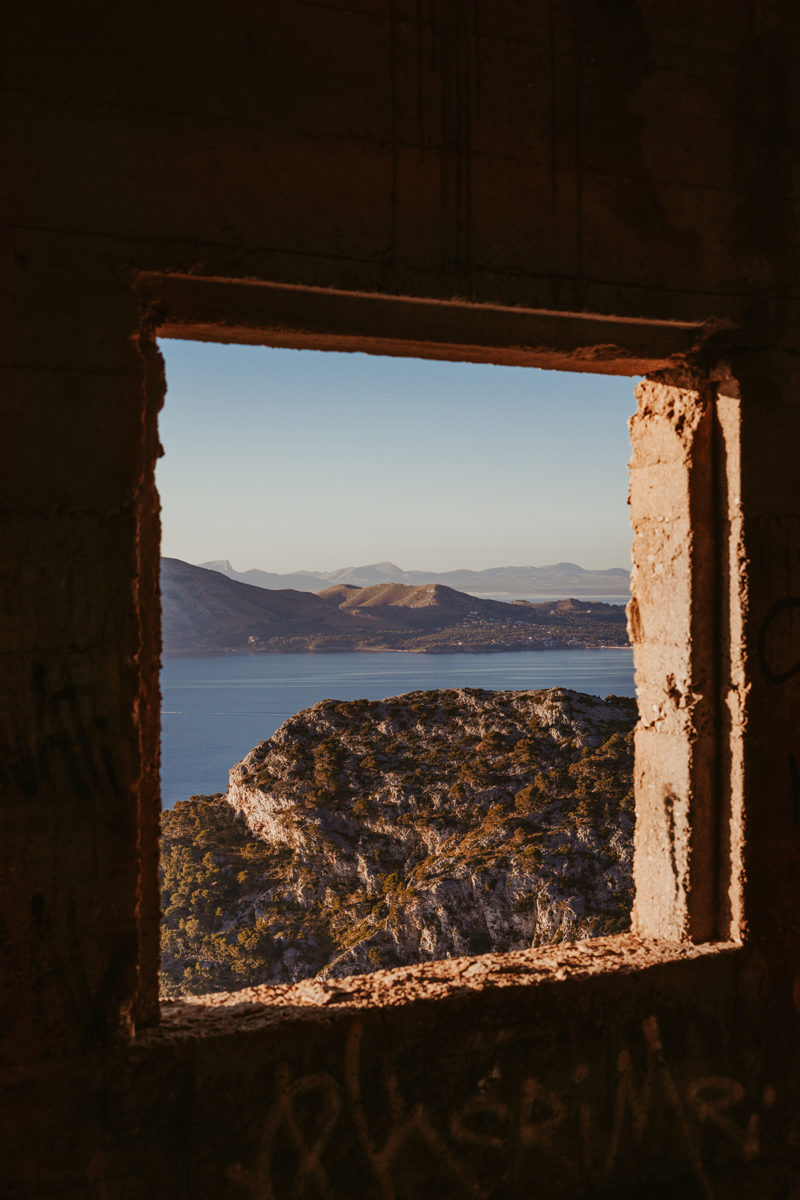 The area is a secluded haven for residents after privacy, appealing to prospective buyers  from all over the world. Properties start around 5 million euros and will often rise to as much as 20 million. Therefore, it goes without saying that property in Formentor sits comfortably in the high-end sector of Mallorca's real estate market. It pays to have complete privacy and the best views of the Mediterranean Sea.
The community in Formentor is close-knit meaning that properties do tend to get sold privately. The Formentor peninsula is the location of several water-front villas, whose owners enjoy privacy and spectacular front-line views. Many properties in the area have private pools and and even their own steps down to the sea.
Much of Formentor's architecture was built around 1969 in classic Mediterranean style, but many properties have have been renovated in a more contemporary design. All residences are on private roads, which again, strengthens Formentor's position as the most private and exclusive area in Mallorca.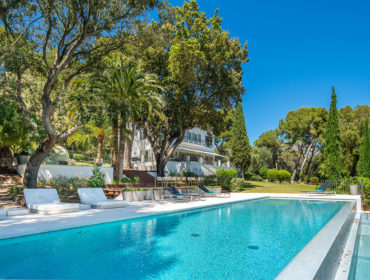 Properties in Formentor are comprised of elegant and rustic Spanish style villas as well as more contemporary and reformed properties, find your property today!
People: Locals and Celebrities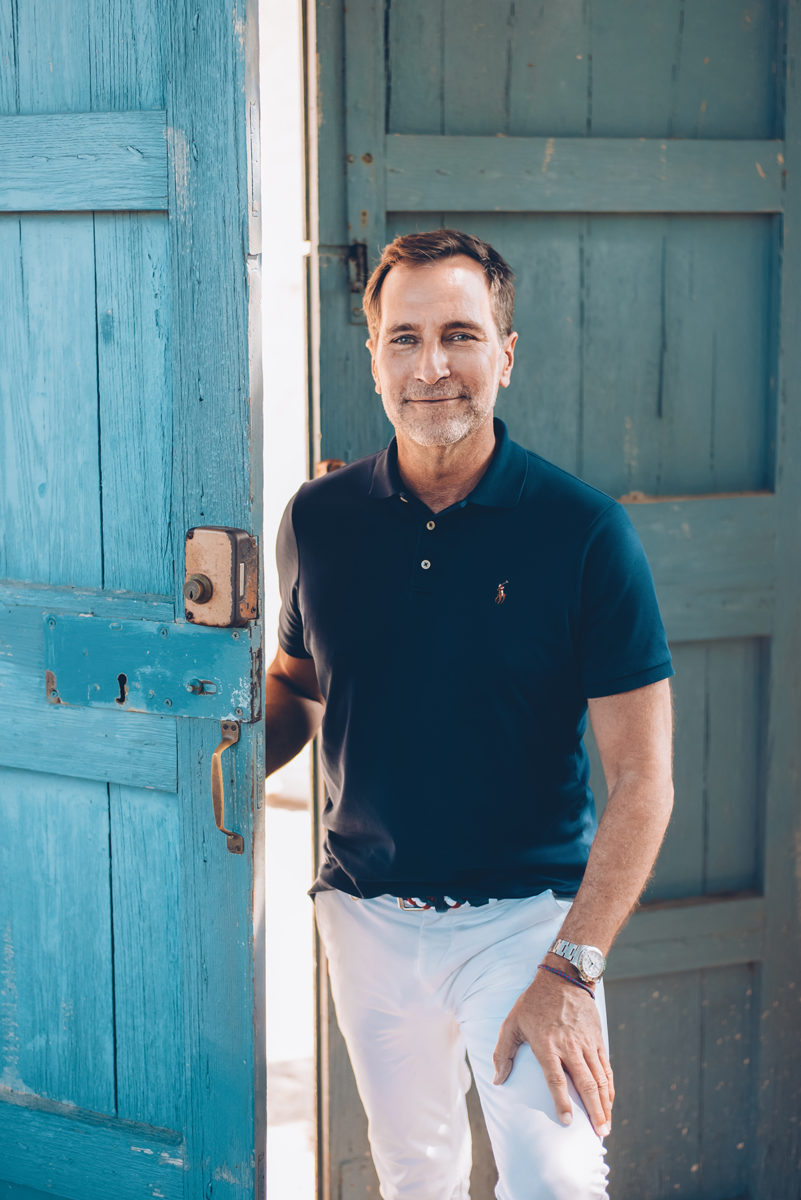 Being able to pinpoint exactly which famous faces live in Formentor is not easy but that's the way the locals like it. Those who live in Formentor do so for its privacy and enjoy its position away from the glitzy hang-outs you'll find further south. Its rustic, rocky and wild, perfect for spending your afternoons in a hammock with lots of pine trees for coverage.
Rich Mallorcan families make up the majority of Formentor's small population but that's not say there is little international presence. Billionaire media magnate Richard Desmond owns a spectacular home in Formentor but keeps firmly under the radar. Barack Obama's ambassador James Costos and partner Michael Smith, claim a photo of Formentor was first what drew them to the island. On arrival they both fell in love with Mallorca, and Michael an interior decorator, stayed to redesign a house overlooking Formentor beach. Palma's beloved designer, Klas Kall from Rialto Living has also worked in the area, and was put in charge of decorating the famous La Fortaleza. 
In addition, Formentor is a popular hang-out for artists and photographers, much like in Deià which is loved for its natural light and dramatic scenery. Local photographer, Miquel Salom who has a house in Pollensa, loves taking images of the north of Mallorca. His use of the unique Ambrotype process was applied to a photo he took of Formentor Lighthouse, loved by viewers for its unique light and depth.
Last Word
Formentor is where an elite community thrive on its discreet location – residents are a mixture of local aristocracy and expats owning second homes. The Formentor Hotel is the only amenity in the area and therefore, if you're new to Formentor be aware that all your shopping will be carried out in nearby Puerto Pollensa. The hotel is a pillar of the community and has a reputation both on the island and globally as an iconic destination. The combination of the beach, sea views and dramatic Tramuntana mountain scenery in Formentor is highly sought after for property seekers and tourists alike.