If you're moving to Mallorca with children, choosing the right school is one of the biggest decisions you'll make as a family. Fortunately, the international education system in Mallorca is varied and is diverse as its resident population. There is plenty of variety in types of curriculum, facilities and location to offer your child exactly what they need to thrive.
For a relatively small island, Mallorca holds its own in Spain for its top-level nurseries, primary schools and secondary schools. By the end of their education in Mallorca, your children will have adopted the necessary skills and highly-valued language set to take on the global market.
Find out below our pick of the best international schools in Mallorca grouped by geographical area. It is worth noting that the majority of international schools are based in the southwest (near Palma).
Queen's College
Location: Bonanova
Curriculum: British/Spanish
Ages: 3 – 18yrs
Uniform: Yes
Number of students: 400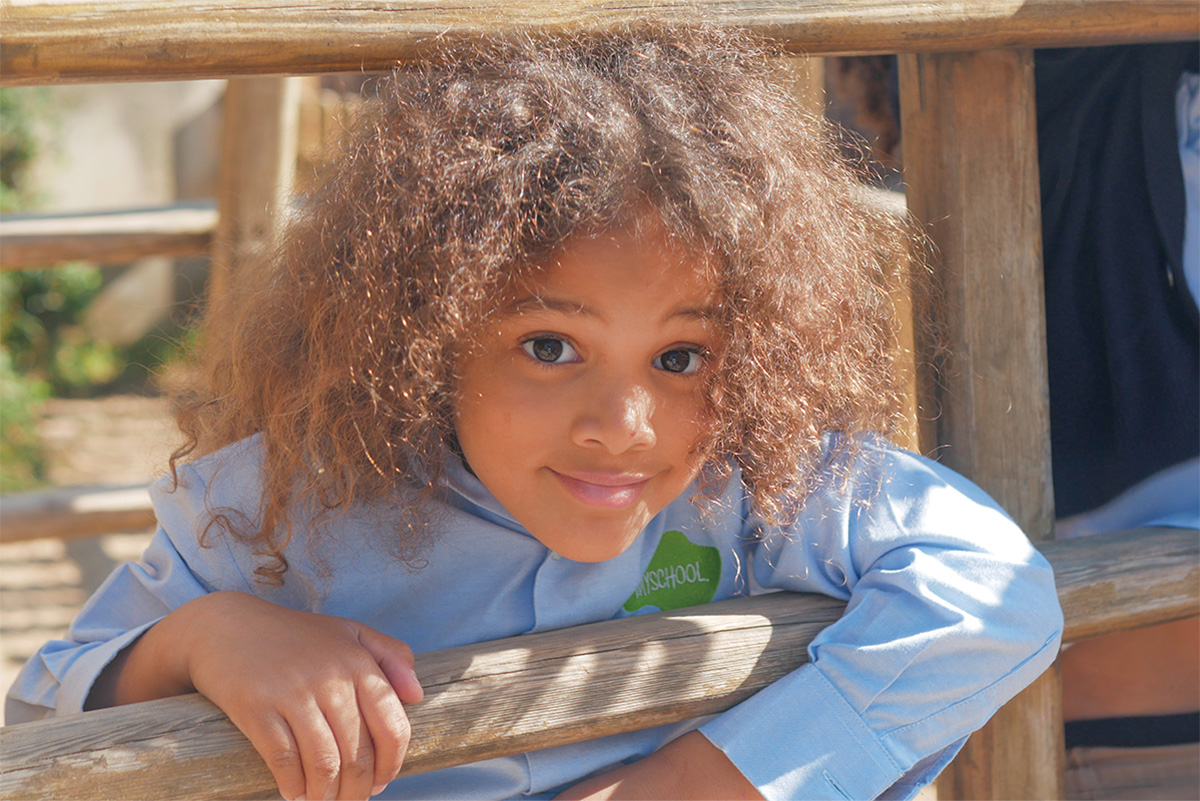 Queen's College in Palma is a secular international school based on the British National Curriculum preparing students of GCSE and 'A level' exams. However, the Spanish Selectividad is an option for students as well. It is located in a tranquil setting outside Palma, surrounded by plenty of natural green spaces.
Why Queen's College?
There is a small family community at Queen's College that is both welcoming and stimulating for children. It is also inspected by British regulators as well as Spanish inspectors (NABSS) and local authorities. They have one of the highest educational standards in Mallorca.
Good to know
Freshly-prepared full school lunches are available and there are extra-curricular activities that run after school including Language Classes, Homework Club and Art Group.
Bellver International College
Location: Cala Major
Curriculum: British/Spanish
Ages: 3 – 18yrs
Uniform: Yes
Number of students: 250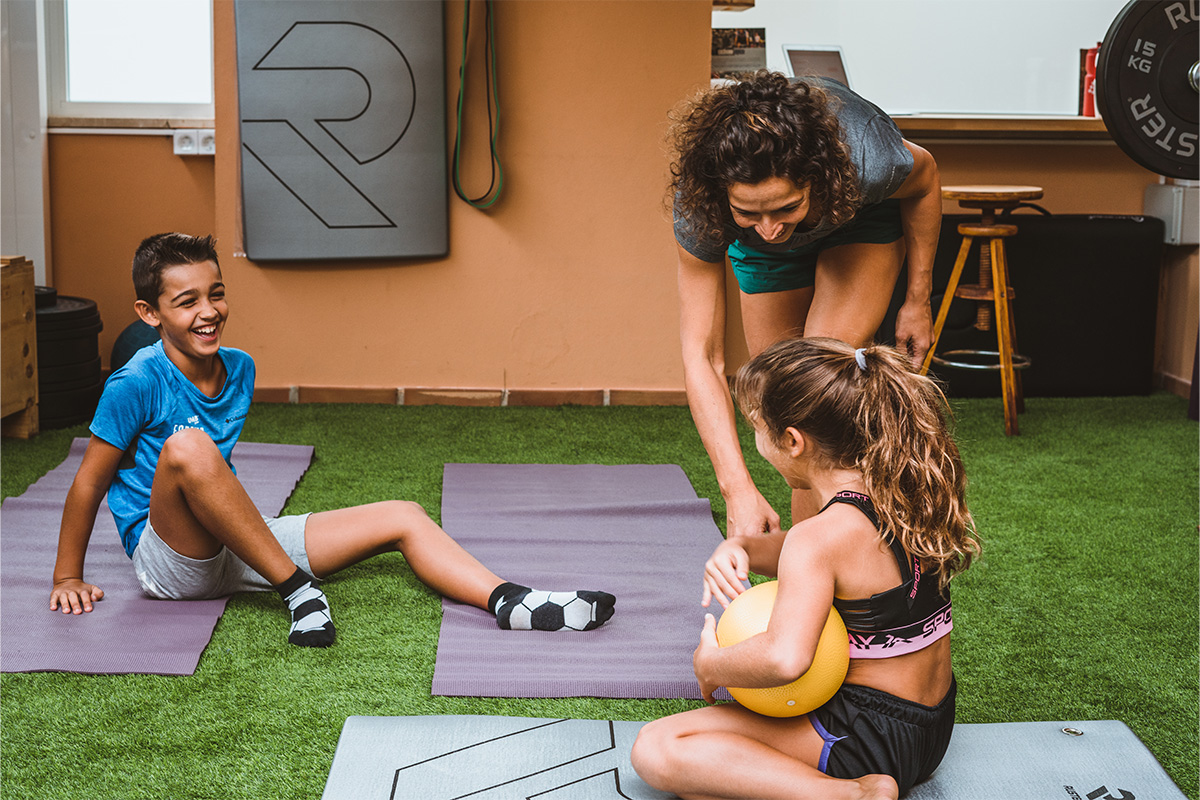 Bellver International College is the oldest British public school in Spain, dating back to 1950. The school follows the British National Curriculum but presses equal importance on learning other languages besides English, including French, German and Catalan. It is located where the Spanish royal family usually spend their summers. Cala Major is a short walk alway.
Why Bellver International College?
The school is an official examination centre for both Cambridge and Edexcel examination boards and their results are impressive – 99% of their 6th Form leavers go to university and with no limitations on where. Enrolment is open all year.
Good to know
15 subjects are available to study at GCSE level and there are 13 to choose from at 'A level'. Students are encouraged to part in The Duke of Edinburgh Scheme. You might hear students of Bellver International College refer to themselves as 'Bellverians'.
King Richard III College
Location: Portals Nous
Curriculum: British/Spanish
Ages: 3 – 18yrs
Uniform: Yes
Number of students: 350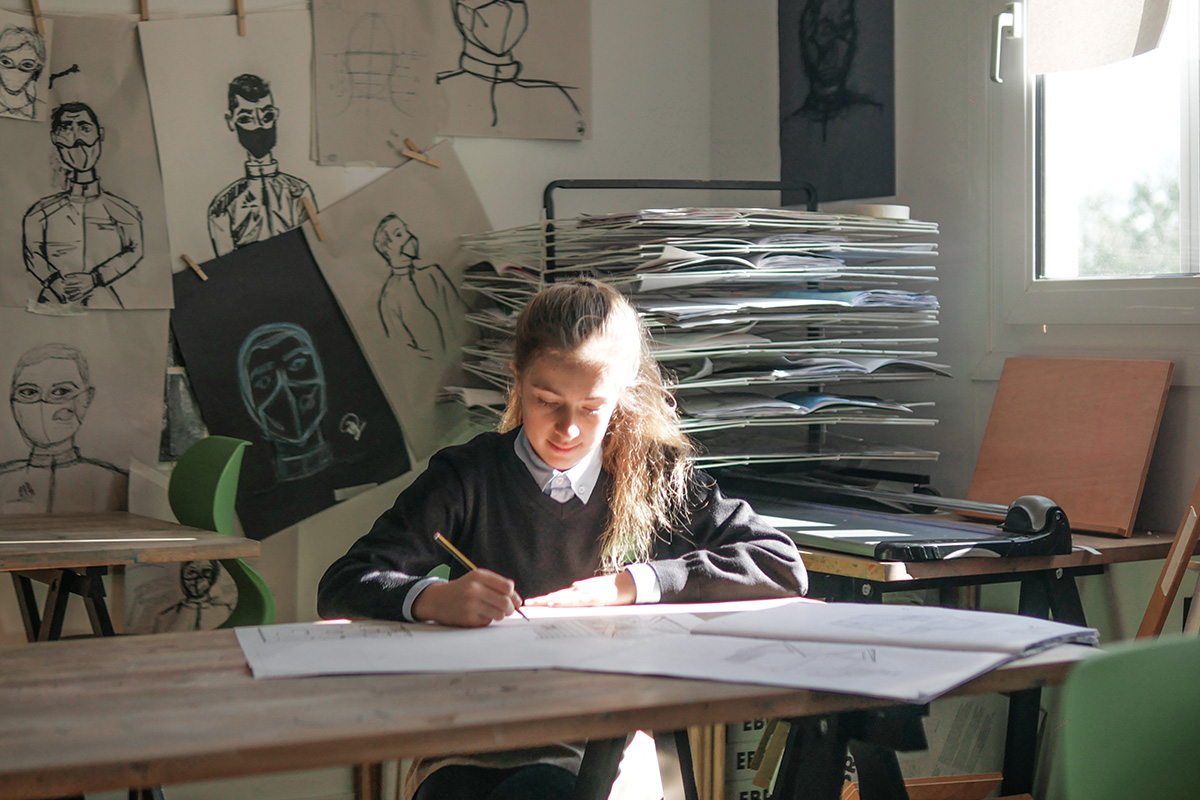 King Richard III College is a private independent school affiliated to the National Association of British Schools in Spain. It follows the British Curriculum from nursery school through to 'A Level' which is coordinated with Cambridge University and Edexcel. The school attracts students from all over the world with over 40 nationalities represented.
If you're living in Bendinat this school is within a short walking distance. Students whose families live in this area are able to easily (and safely) walk home.
Why King Richard III College?
There are small classes sizes at King Richard III College and students are encouraged to learn outside the classroom through music and sports as well as excursions and residential trips. Visits to Tarragona, London and the Pyrenees are just some of the places where residential trips are offered. Taking part in the Duke of Edinburgh Award Scheme is also encouraged as well as internationally renowned Model United Nations events.
Good to know
The school has its own House System made up of three groups: Nottingham, Middleham and Warwick. There is a coveted Sports Cup trophy to be won every year and there is an annual Olympic Day in May. During the selection procedure, reports and references from current schools form a major part of the application.
Agora Portals International School
Location: Portals Nous
Curriculum: International Baccalaureate/Spanish
Ages: 1 – 18yrs
Uniform: Yes
Number of students: 1100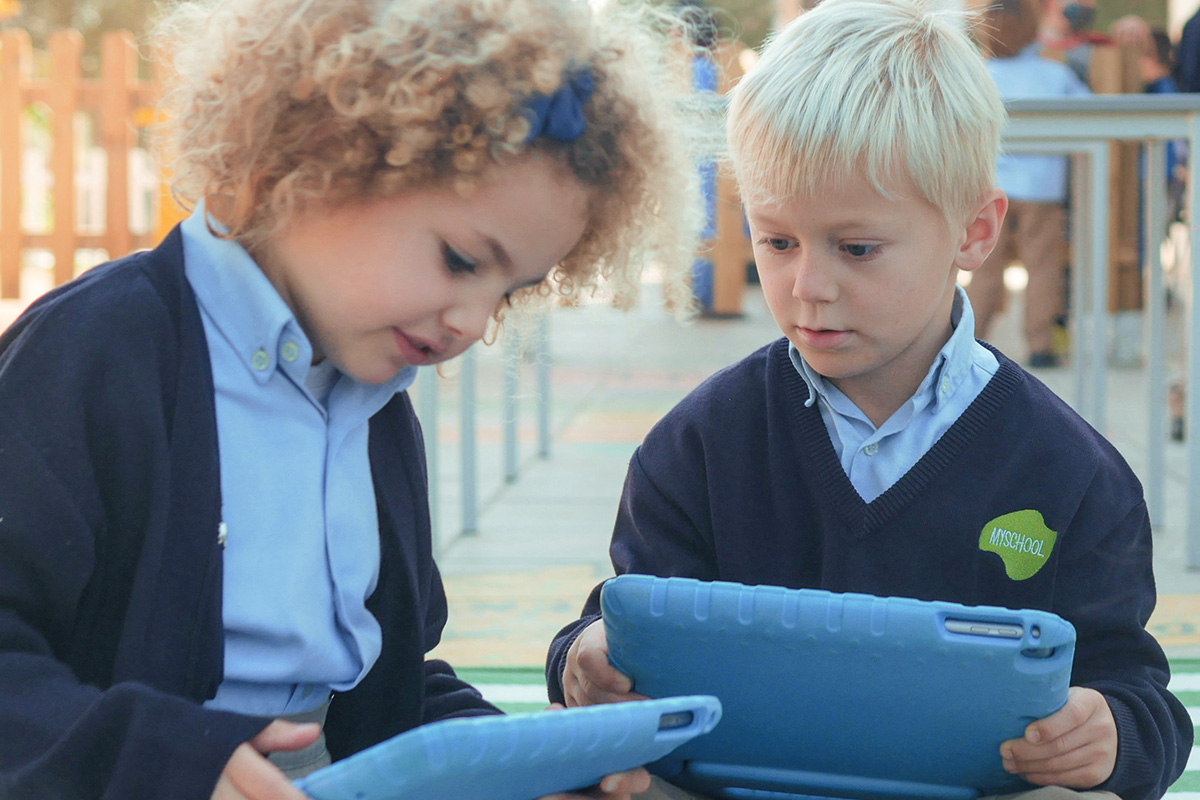 Agora Portals International School is the only school in Mallorca to be recognised by FORBES magazine as one of the 50 best schools in Spain. It is owned by Globeducate and was founded in 2008 in Portals Nous, Calvià. The school offers the sought-after International Baccalaureate Diploma as well as a full Music, Sports and Arts programme.
Why Agora Portals?
Globeducate is the organisation behind Agora Portals and is one of the top 5 groups of schools in the world. Their over 40 years of experience in education means that Agora Portals runs on a world-class system, prioritising on building character and a global perspective. The school goes beyond academia, pressing special importance on art, music and sport. Scholarships are available and are usually available to apply for in May.
Good to know
There is an official Music Academy on-site and an excellent extra-curricular programme involving Robotics, Sports Club, Language classes and Business Games. A healthy and balanced lunch menu is also available at the School Dining Room (formulated by on-site nutritionists).
If your child loves playing music, this is the school in Mallorca to consider. It is a certified Music Academy and is licensed to teach and examine both Elementary and Professional Grade music qualifications. Classes include: music theory and harmony, modern and classical music, chamber music, Spanish guitar and drum lessons.
Baleares International School
Location: Sa Porrassa & Sant Agustí
Curriculum: British
Ages: 3-18yrs
Uniform: Yes
Number of students: 550
Baleares International College is home to two campuses: Son Porrassa (for children aged 3-18yrs) and Sant Agustí (for children aged 2-11yrs). They both offer the same British Curriculum and welcome students from over 40 different countries. It has a huge international student body and recruits only teachers trained and experienced in the UK. Alison Colwell is currently headteacher.
Why Baleares International College?
Baleares International College is part of the Orbital Education Group of Schools, a recognised pioneer of British International education. Both campuses follow the same ethos and for parents of young children, there is the choice of an all-through education (at Son Porrassa) or a dedicated primary school (at Sant Agustí). If you're looking for a 100% British school in Mallorca, Baleares International College is well-worth visiting. Tours are available in-person with the headteacher any time of the year. No entrance exams are involved in the application process.
Good to know
At Son Porrassa, the 6th form faculty offers great support for those looking to enter higher education or start their career. There is an annual Careers Fair for those unsure of their future path as well as in-depth guidance for students looking to study in another country.
Escola Global
Location: Palma (Parc Bit)
Curriculum: British/Spanish
Ages: 3-16ys
Uniform: No
Number of students: 270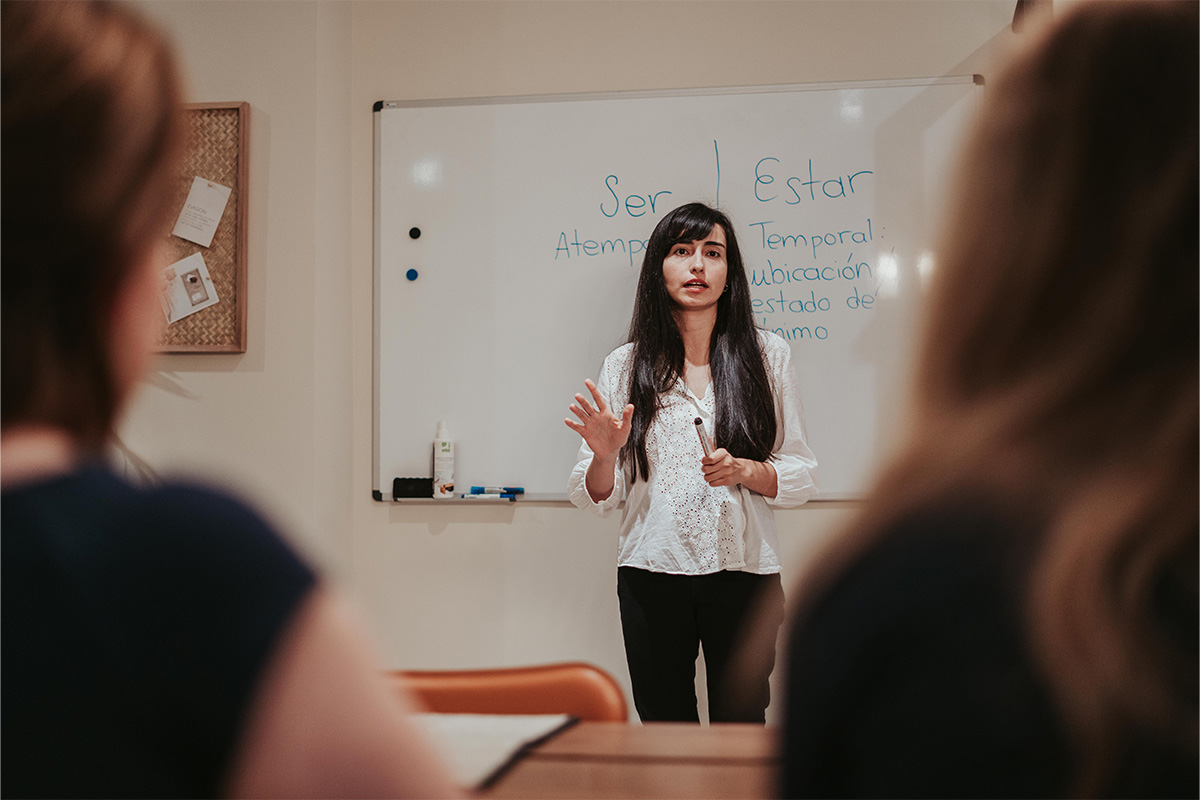 Escola Global was established in 2008 and later moved to the outskirts of Palma in 2013 to accommodate for secondary education. The school is committed to working alongside nature, resulting in very simple school buildings and a class schedule mostly based outdoors. It is one of the more holistic schools on the island and is authorised by NABSS (National Association of British Schools in Spain).
Why Escola Global?
For students looking for a bilingual education in Spanish and English, Escola Global teaches in both languages equally. The school is welcoming of students from all backgrounds and is passionate about bridging emotional connections between students. Creative and critical thinking are given as much precedence as academic study. Those living in Esporles or Valldemossa will find Escola Global the easiest school to drive to given its location on the outskirts of Palma.
Good to know
Escola Global is located in Parc Bit, close to the Universitat Illes Balears, which is well-served by buses and the metro from Palma. Public transport to this school from the centre of Palma is frequent unlike other schools in more remote areas.
Lycée Français de Palma
Location: Sa Teulera
Curriculum: French/International Baccalaureate
Ages: 2-18yrs
Uniform: No
Number of students: 540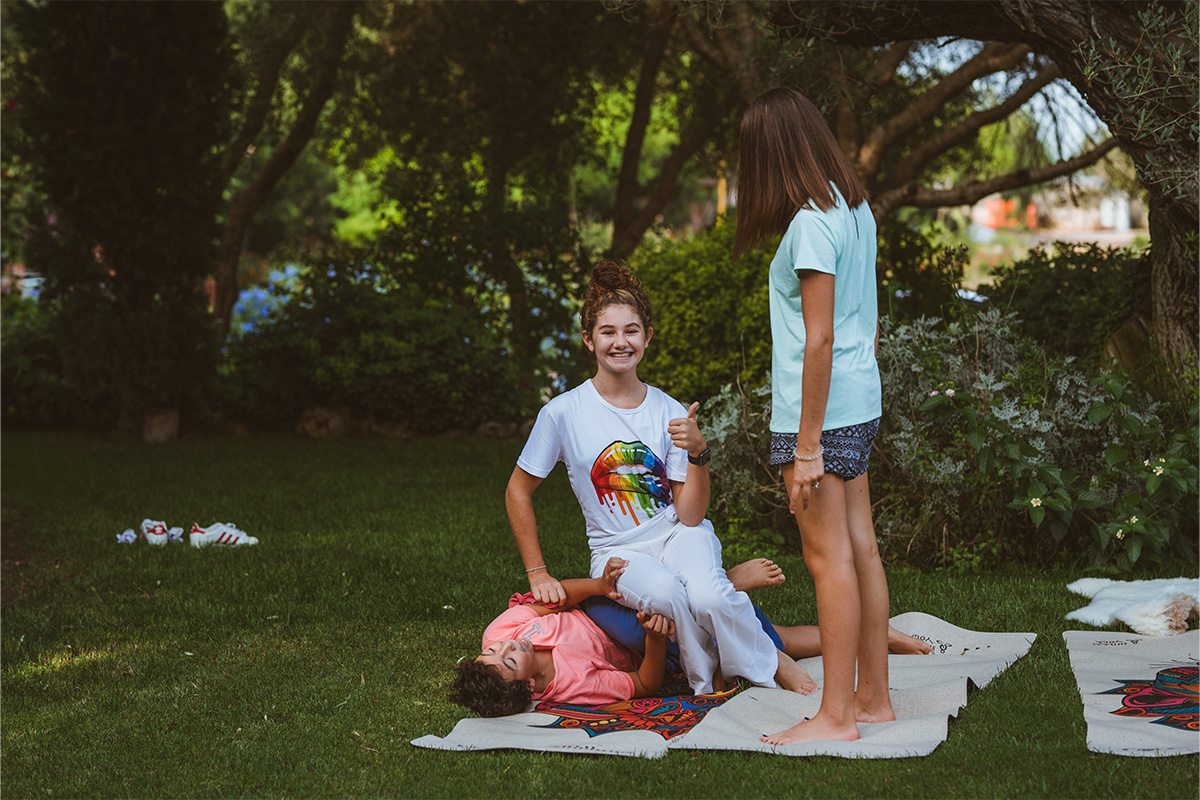 Lycée Français de Palma is situated on the western edge of Palma in Sa Teulera. It opened its new purpose-built facilities in 2021 and boasts some of the smartest facilities in Mallorca. It is part of the Mission Laique Française network of schools and offers both the French curriculum and International Baccalaureate.
Why Lycée Français de Palma?
The school is run just as it would be in France with French as the main teaching language. However, English, Spanish and Catalan are given importance and children that finish their education at Lycée Francais normally leave having mastered at least 4 languages. Classes are small and each student receives the personalised attention necessary.
Good to know
French parents can apply for bursaries to Lycée Français de Palma through the French consulate and there are discounts applicable if more than one child is enrolled in the school.
Green Valley International School
Location: Son Puig
Curriculum: International Baccalaureate/British
Ages: 1-18yrs
Uniform: Yes
Number of students: 275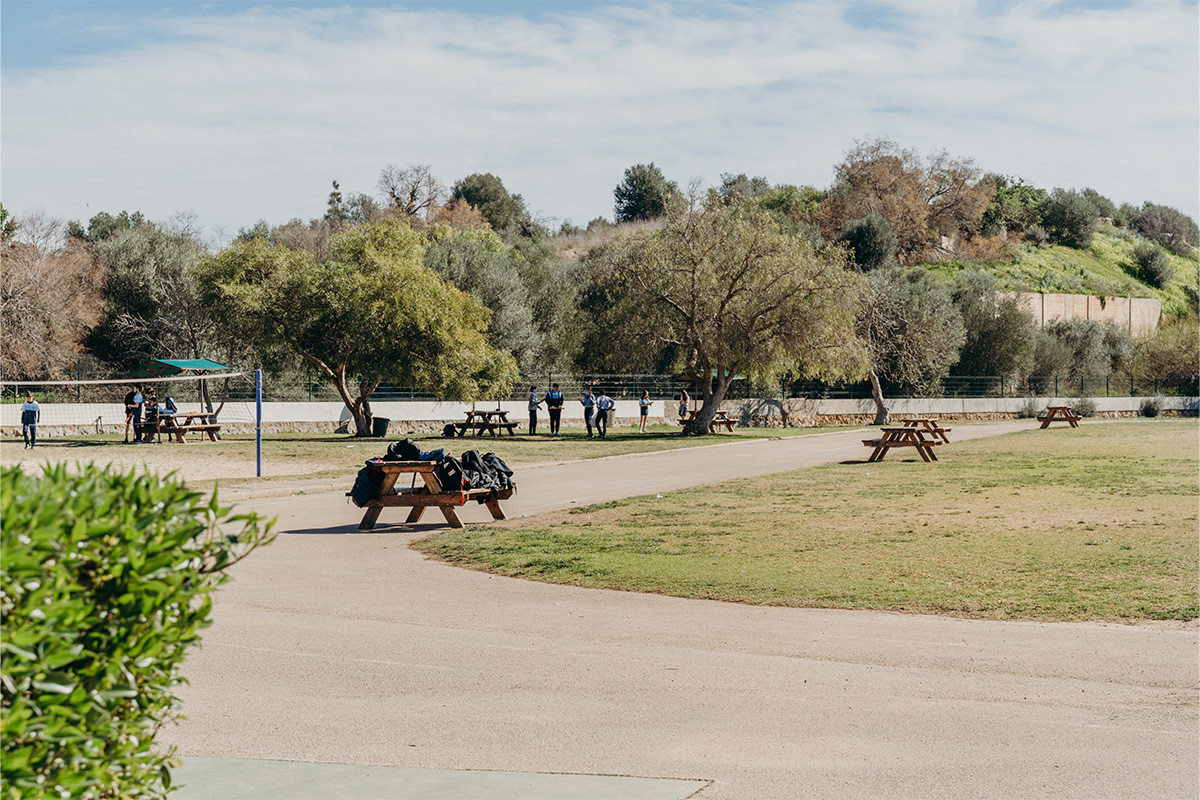 Green Valley International School follows the British Curriculum across all key stages of learning. They have a nursery school (called Happy Faces) open to very young babies and maintain a seamless transition until students are ready to leave at 18 years old. The International Baccalaureate is available to students in years 12 and 13 and during this time, there is a supportive Careers Guidance to help secure future careers and university places.
Why Green Valley International School?
The main objective for Green Valley is to stimulate positive qualities and talents in their students. Academic achievement is valued highly, but equally there is a flexible system in place to help students thrive according to their own interests. The extra-curricular activities on offer are diverse and there is a special focus on children learning outdoors – often in their organic garden and beautiful grounds. Organic gardening, cooking and carpentry are just some of the types of workshops available. For children who love the outdoors, Green Valley is one of our recommended schools to consider.
Good to know
Three times a week students at Green Valley are given Independent Study time which is usually organised by class. During this time, students can ask teachers for help if necessary and get the one-to-one support needed in certain subject areas.
Montessori School of Mallorca
Location: Santa Maria
Curriculum: British/Montessori
Uniform: Yes
Ages: 3-16yrs
Number of students: 90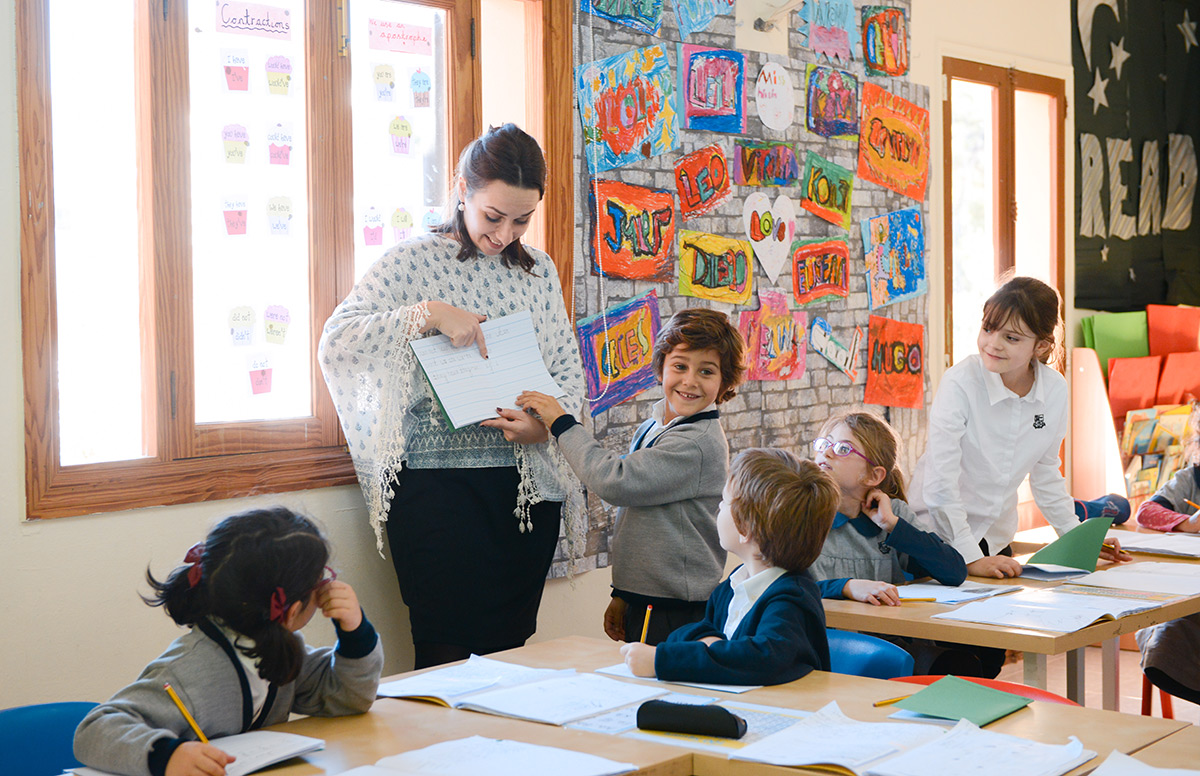 Opened in 2015 and located in an old windmill on the outskirts of Santa Maria is the Montessori School of Mallorca. The curriculum largely focuses on the Montessori education approach which emphasises independence, freedom within limits and respect for a child's natural development. It is a Montessori school at heart but follows the British curriculum.
Why Montessori School of Mallorca?
Instead of tests and exams, children from 3 to 12 years have their progress monitored through observation. Exams are introduced slowly in preparation for secondary education. More time is spent at a Montessori School in allowing children to embrace their curiosity and enthusiasm rather than passing exams. Those living in Santa Maria, Alaró and Binissalem will find this school the easiest to get to.
Good to know
Montessori is a scientifically based education approach that was started 100 years by Maria Montessori. Her method involves supporting psychological, physical and social development while encouraging free choice. Some of the most well-known Montessori alumni include Julia Child, Bill Gates, Jeff Bezos and George Clooney.
The Academy International School
Location: Marratxi
Curriculum: British
Ages: 2-16yrs
Number of students: 320
Uniform: Yes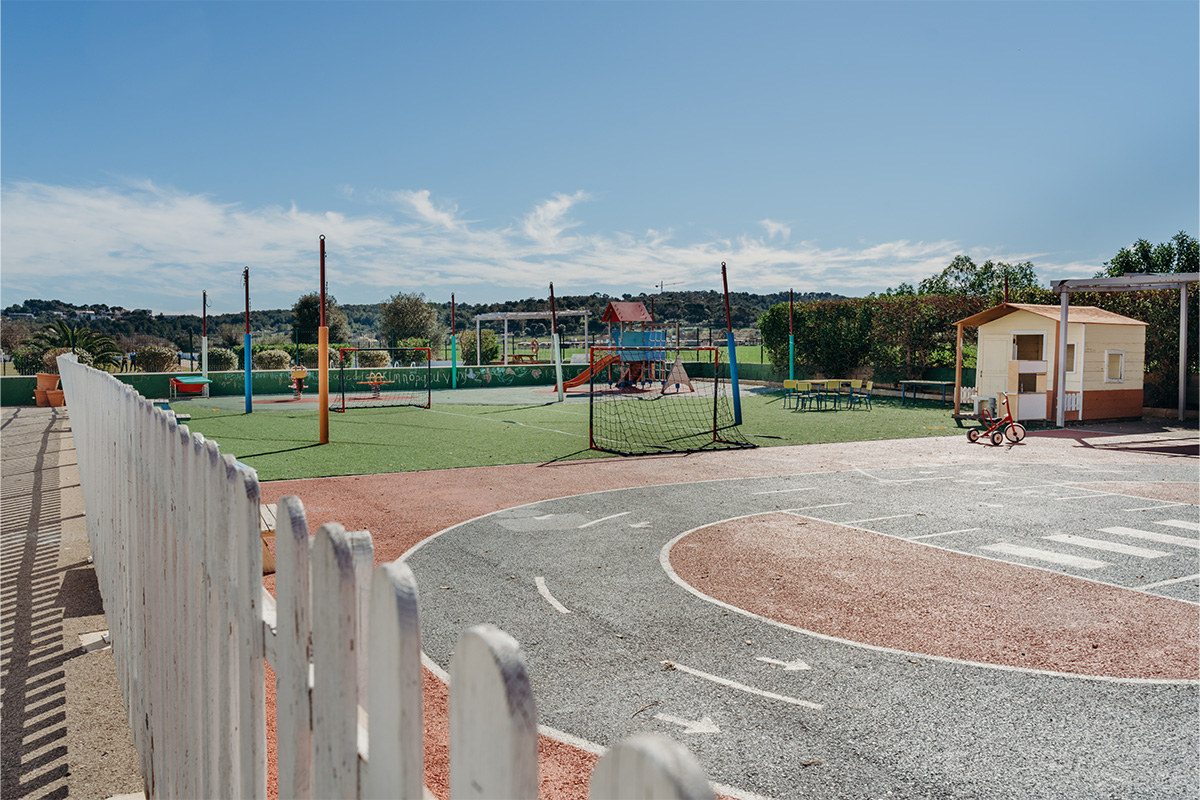 The Academy opened in 1985 as a nursery school with just 25 students in an old property in Marratxi. It has since grown in size and excellence and is one of the leading schools on the island for its dedication to nature. Students are encouraged to spend time outdoors and helping in their on-site vegetable garden.
Why The Academy?
The Academy International School prides itself on its dedication to the natural environment. There are horses that live in the school stables, tortoises roam the grounds and the playground is well-equipped for outdoor study. The Academy understands the important of creating environments that are conducive to learning –perfect for parents interested in a more immersive program for their children.
Good to know
There is an exciting extra-curricular programme at The Academy which includes judo, ballet and drama. There is also a strong support network at the school where classes are small and local festivals are celebrated.
Year 11 students also get the chance to do work experience at local businesses. Opportunities include working with Palma Pictures, Stick No Bills Art Gallery and architect Ximena Bianco.
The Rafa Nadal Academy
Location: Manacor
Curriculum: American
Ages: 12-18yrs
Uniform: Yes
Number of students: 400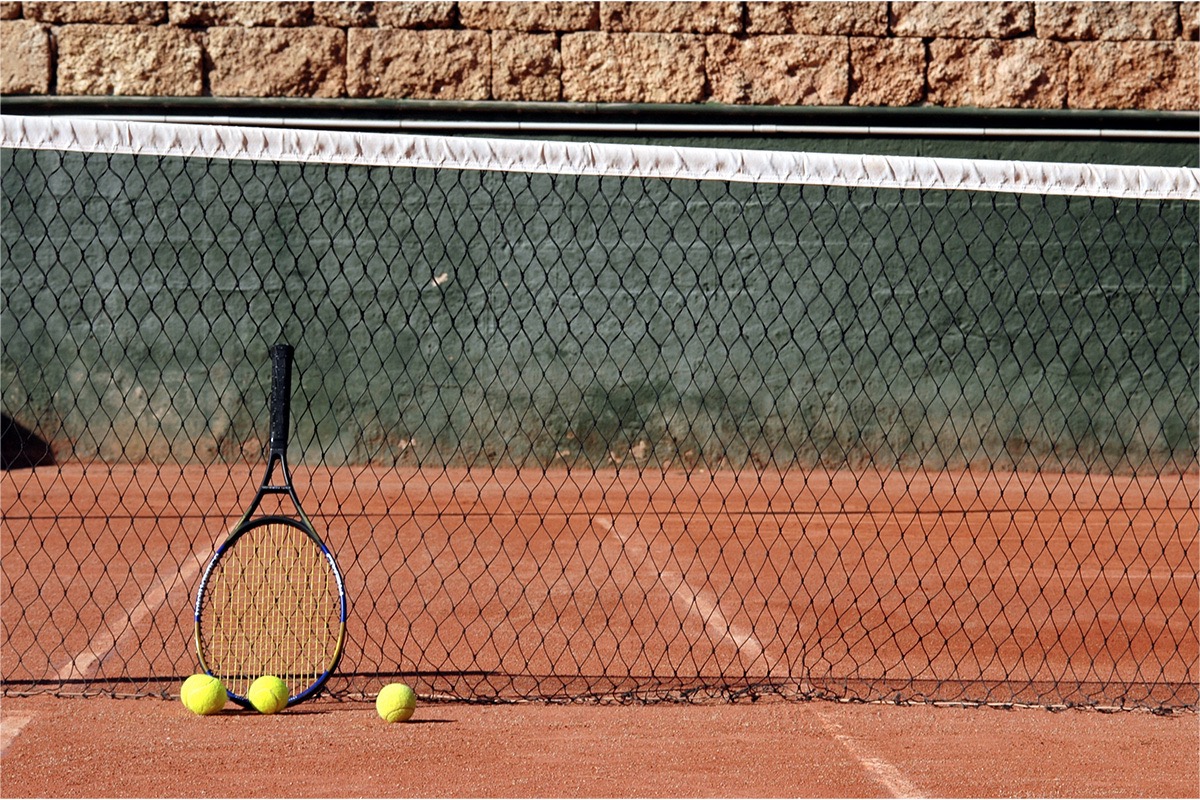 Inspired by the values have propelled Rafa Nadal during his career, the Rafa Nadal Academy allows athletes to combine tennis and their studies. His goal is help each student develop their full academic potential while leading as valuable members of society. The prestigious team of coaches, headed by Toni Nadal himself, is responsible for preparing young players for the tennis of the future.
Why Rafa Nadal Academy?
Tennis coaching and academic education are offered on equal par at the Rafa Nadal Academy and is just as welcoming to students who don't play tennis as those who do. However, the sports facilities and training centre are some of the best on the island and qualify as sport heaven for students looking to enhance their sporting capabilities.
Good to know
The curriculum at the Rafa Nadal Academy follows the American system. This means that students are prepared to face the university entrance system at the end of their studies, giving them the chance of a scholarship to an American institution.
Mallorca International School (MySchool)
Location: Sa Pobla
Curriculum: British
Ages: 3-18yrs
Uniform: Yes
Number of students: 230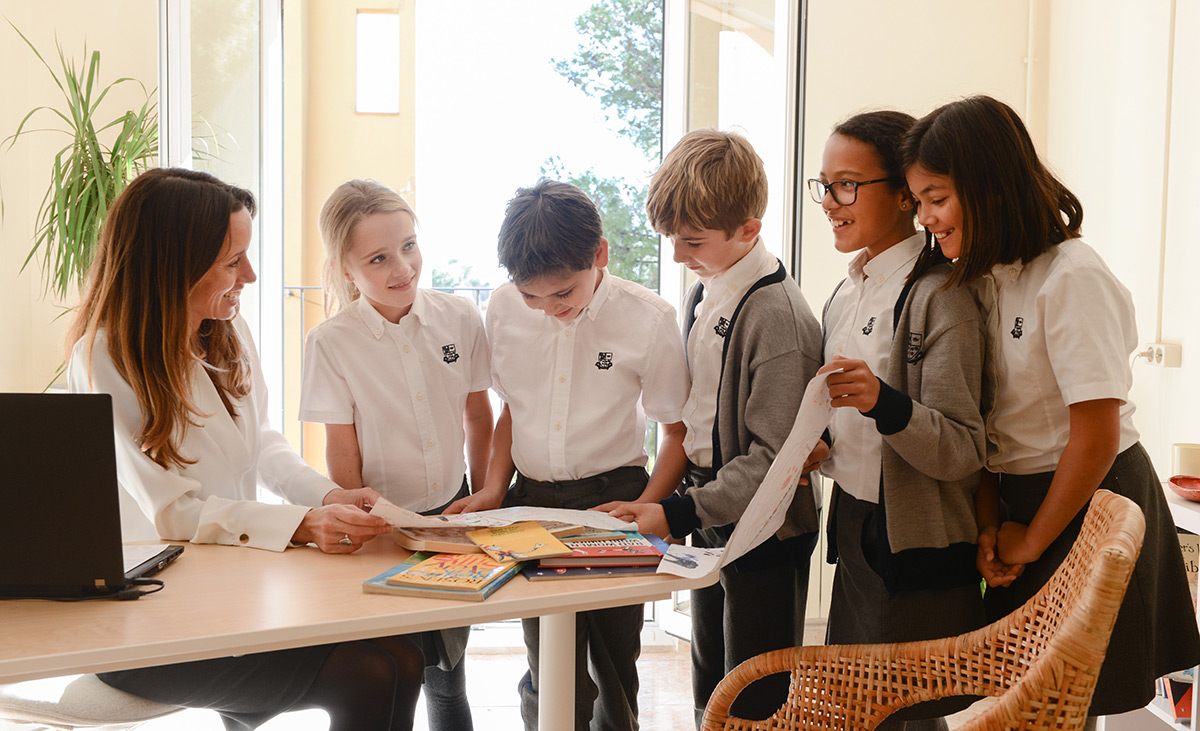 Founded in 2015, Mallorca International School is a fast-growing British curriculum school based in Sa Pobla. They offer an all-through school from nursery to university and aside from Spanish, Catalan and German, offer all their lessons in English. The school's location is tranquil, surrounded by hills and forest areas. If you're living in Pollensa or Alcúdia, this would be the school to consider for its close proximity. Other good international schools are much further away, entailing a drive of 50 minutes or more.
Why Mallorca International School?
The classes at Mallorca International School are limited to just 21 students per class to help each student get the attention they need to thrive. They have a specialist science laboratory on site, art studio and library. Their sports program utilises the nearby Poliesportiu in Sa Pobla and there is great opportunities for students (at secondary level) to do cross country running in the local forest as well as sailing in Puerto Pollensa.
Good to know
80% of lessons are taught in English with the remaining lessons taught in Spanish and Catalan. If your child does not know Spanish they will be placed in a Foreign Language teaching group where the teaching focus is designed to suit their beginner needs.
If you're thinking of moving to Mallorca with children, finding the right school will influence many factors. The most important, however, is where you decide to buy a home. Many parents will choose the school first and then buy a property nearby – this is largely why properties in the south west of the island (where most of the international schools are based) barely enter the market before being sold.
The best thing to do when looking for the right school is book visits in-person. Head teachers will happily show you around and answer any questions that you have. Only by visiting each school will you be able to get a real feel for what it's like for your children to attend there.
The number of good internationals schools in Mallorca is increasing and this list is by no means definitive. Although we hope that it helps in your search for the right school for your child.
If you'd like to find out more about life in Mallorca, you can download the hc/ Living in Mallorca magazine here.