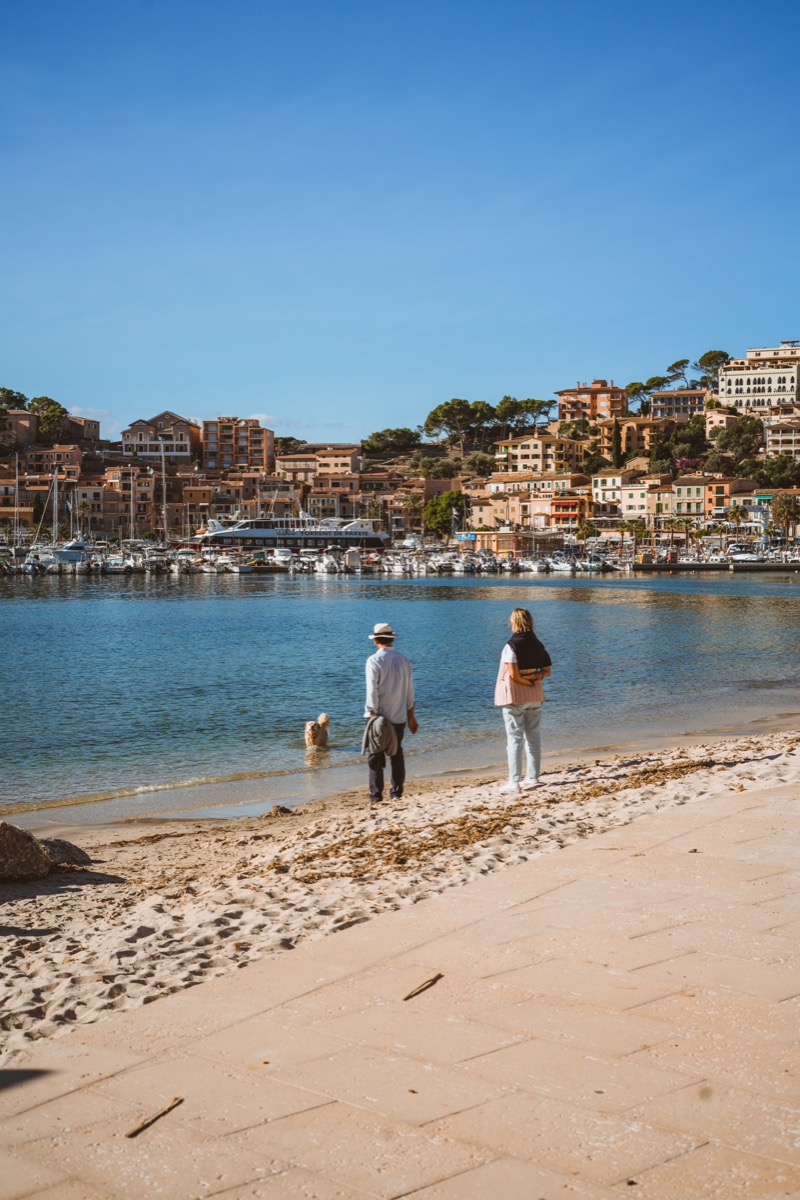 What next for Spain's coveted Golden Visa program? Debate over the effect of real-estate speculation rumbles on, but the nature of Spain's visa program means it is more likely safeguarded from the chopping block.
As of 2021, Spain had approved over 13,000 individual Golden Visas*, with some of those fortunate enough to apply early in the program graduating to permanent residency. This type of visa lasts for an initial period of one year, during which time you must visit the country in order to be granted a two-year residence permit. Permanent residency can be sought after being domiciled in Spain for five years. Is it harder to buy a property in Mallorca now?
You too can take advantage of the Golden Visa program, but it may be prudent to act relatively quickly. Recent months have seen reports of government discussions about ending the Golden Visa program, though the Ministry has not confirmed any concrete plans.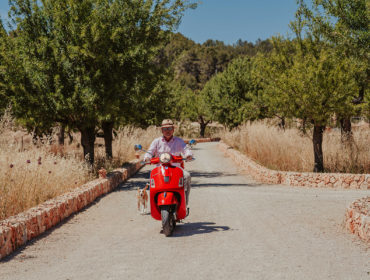 Find out how you can stay longer in Mallorca with a Golden Visa! See where to get it and how to apply easily here.
Spain is still a top choice
Talking to Bloomberg, US cross-border expert Derren Hayden Joseph stated that the honeymoon is over for American expats in Portugal, and Spain and France currently receive the highest volume of inquiries. Affluent US citizens are looking to southern European countries with superior infrastructures, and better connections.
"It comes down to the quality of life," said Joseph. "People want good access to amenities and easy-to-figure out tax and visa systems."
With this in mind, Mallorca fits the bill beautifully. A safe, stable environment, solid investment prospects and the likelihood of the Golden Visa program continuing for the foreseeable future – albeit with potential adjustments – make the largest Balearic Island ever more appealing to US buyers.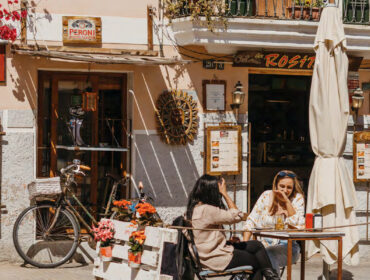 From its rich and healthy lifestyle to its cosmopolitan and creative community, Mallorca has proven to be a safe haven for digital nomads.
What steps do I need to take?
For Americans visiting or living in Spain, the lack of speed when it comes to bureaucratic processes can be a significant source of frustration. It could be said that nothing happens fast; but in the case of the Golden Visa, we have a blessed exception.
Spanish law states that all these types of applications must be approved or rejected within a 20-day period. The process of applying is straightforward, and with the help of a reputable lawyer, you could be the proud owner of your very own Golden Visa in as little as two to three months.
As a non-EU citizen, the first matter to consider is which route you prefer to take, in order to qualify. Applicants must invest at least €500,000 ($546,000) in real estate, or at least €1 million ($1.09 million) in a business operating in Spain that generates employment, or stocks and shares. There is also the option of investing at least €2 million ($2.18 million) in Spanish public debt securities.
Applicants must of course meet certain requirements, such as holding a clean criminal record; passing a due diligence check in line with international anti-money laundering regulations, and having full medical insurance for yourself and any dependents.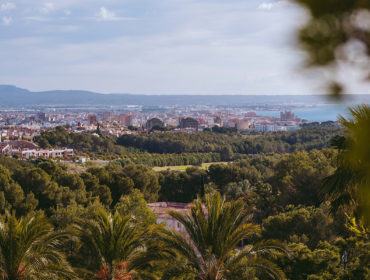 Local financial advisor Cathal Rochford from Blevins Franks Mallorca explains in simple terms what financial essentials to consider in Mallorca.
5-step process
After deciding upon and making an investment, there are several steps involved in the application process. A competent lawyer will assist in preparing and submitting all the relevant paperwork, which includes evidence of investment, proof of sufficient funds to support yourself and your family when in Spain, health insurance certificates and US passports, plus proof of country of residence.
After these have been submitted, the lawyer will complete an application form on your behalf, to be filed at the Spanish Consulate once it is signed. The lawyer's office will book you an appointment at the consulate, which you must attend.
He or she will also obtain the all-round essential NIE number on your behalf, vital for conducting any kind of business in Spain, and assist you in opening a bank account. The cost of this service is usually around €3,500 plus VAT of 21% – so around €4,250, and worth every dime!
Following this fairly simple process, it's just a case of waiting a few weeks for the visa to be issued.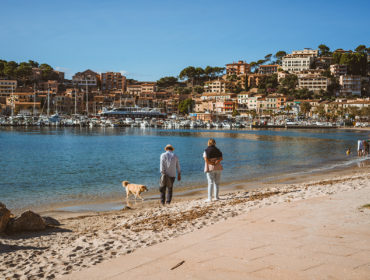 If you are thinking of moving to Mallorca, get a complete overview of how tax regulations work for foreigners from trusted experts Blevins Franks.
Benefits of the Golden Visa
The Spanish Golden Visa process is still, at the time of writing, known for its speed and clarity. In addition to the simplicity of applying, and fast approval timeline, the advantages of obtaining this type of permit are manifold. Not only does it give you the freedom to live, visit, work and do business in Mallorca, but it also allows you to travel anywhere in the Schengen zone you like, without the hassle of additional visas or permits.
Your spouse or long-term partner, plus any children under the age of 21, will gain access to everything Mallorca has to offer in terms of a healthy, outdoor lifestyle, fabulous history and culture, and stable political climate. Your parents and parents-in-law come under the umbrella of the Golden Visa, too.
If you're planning on living here permanently, you'll have peace of mind knowing you have the same access to education and healthcare as Spanish citizens. But even if you prefer the flexibility of coming and going from Son San Joan airport, you'll enjoy the same residency rights, and can renew easily.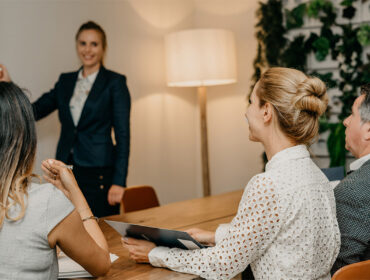 Trust in these real estate lawyers to get you through buying a property in Mallorca and happily living on the right side of the Spanish law.
Launched after the 2009 economic crisis, Spain's Golden Visa program was one way for the country to stimulate economic growth. And despite political pressure to end it, right now Spain is still happy to accept capital dollars and foreign real estate investments. Unlike programs in other countries, the Spanish government has succeeded in prompting one-third of Golden Visa applicants not just to purchase property, but form businesses, and invest heavily in Spanish companies, plus public debt securities.
In this way, Spain's program stands out from the rest, in that it hasn't just depended on real-estate investment. Even if legislative efforts to reform the program's requirements do succeed, they will take time to come into effect – and with the focus on continuing valuable investment in the economy, it is unlikely to disappear altogether.
Our advice is to make the most of this window of opportunity. Unlike Portugal which is seeing an exodus of Americans due to unstable conditions, Mallorca continues to be a solid investment choice.
Address details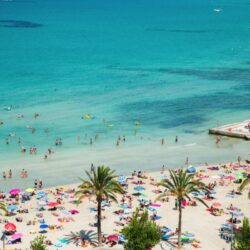 hc/ Mallorca Living & Business
C/ del Jardi Botanic 2 07012 Palma de Mallorca