EElysia Myers and CJ Powell, originally from Denver Colorado (USA), had been dreaming about finding their perfect home in Mallorca for years. Once their property search started, they soon realised that they would need a helping hand on the island to guide them through the whole process.
hc/ Mallorca Living provided them with a service that catered to their specific needs, not just by finding their dream property, but also by helping them from start to finish until they were fully relocated. Now, they are happily living in their dream hideaway in the picturesque town of Pollensa and sharing their success story with others.
At hc/ Living & Business we hold our client's hand through the entire buying process to make sure they have access to the best possible advice, pay the right price for a property and buy their dream home in Mallorca without the frustration, time-wasting and emotional roller-coaster.
If you're looking to start a new life on the island, hc/ Living & Business is your trusted point of contact with access to 1000s of properties for sale. Get in contact with us and we will help you make your dream home come true.
For more videos related to living in Mallorca, subscribe to the hc/ Youtube channel.
Address details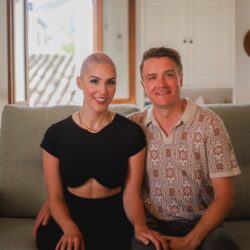 hc/ Mallorca Living & Business
C/ Jardí Botànic, 2, Palma