Mallorca has the power to win your heart
Before I moved here, I remember returning year after year feeling like there was nowhere else on earth quite like Mallorca. Falling in love with the island is easy once you explore the Serra de Tramuntana, the villages of Deià and Fornalutx, and the hidden beaches dotted along the north and east coastlines. So many who visit the island dream of living here. It is the ultimate paradise.
Welcome to the first edition of Slow Luxury Living – a combination of two magazines in one. The first part, Slow Luxury, is a second edition to last year's successful Slow Luxury magazine. The second is Living, a new edition aimed at all of you who dream of making Mallorca your permanent home. Read the real life stories from the residents who followed their hearts and made it possible.
After years of packing in the most into every day, I decided it was high time to slow down and appreciate the small pleasures in life. I hope that when you read this magazine, you will be inspired to take a moment and plan the things you've always wanted to do.
Reconnect with the people who matter most, and most importantly look after yourself.
The past few months have forced us all to slow down. Less distractions have given us the opportunity to reflect on what really matters in life. Therefore, now is the time to act upon those dreams – whatever they may be, wherever they may lead you. Wholeheartedly embrace the life you've always wanted, and if that involves taking your foot off the pedal, choosing a place to settle in Mallorca and enjoying the Mediterranean way of life, then this magazine will inspire that journey.
Make every moment count. Discover the exceptional life this island can offer you.
Enjoy Slow Luxury Living on Mallorca!
Helen x
Address details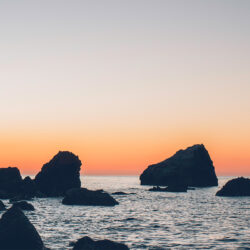 hc/ Digital Media
Carrer de Sant Jaume, 17, Palma